9 Best Kawaii Pattern Images for 2021: Free and Premium
Kawaii Pattern. If you don't know yet, "kawaii" means "cute" in Japanese. Thus, if you see "kawaii pattern" elsewhere, it means just any pattern that looks cute or nice. In most cases, these elements have pictures of little cute creatures, animals, babies, and/or flowers on them. The idea is to please someone's eye and make them want to hold this adorable item. Your daily dose of handmade cuteness starts once you begin searching for kawaii patterns.
Why in the world do you think you would need them? Well, if you are a fan of anime, like Pokemon or Digimon, or spend a lot of time with kids, using kawaii patterns for your masterpieces might be the perfect solution. It is a great way to attract youngsters to your products. Perhaps, you just want to craft something really cute for your own collection. Regardless, you will benefit from this selection of free and paid kawaii patterns for DIY crafts like knitting, sewing, cross stitch, and amigurumi crochet. If these terms seem new to you, it's never too late to try them and expand your horizons.
Making it in Japanese style will bring more clients to you as this is a popular theme nowadays. From ideas for amigurumi to Christmas and Comic Con, you can find the best kawaii patterns collected by our pros for you.
Best Premium Kawaii Pattern Images
Best Free Kawaii Pattern Images
Please take a moment to pin this post to Pinterest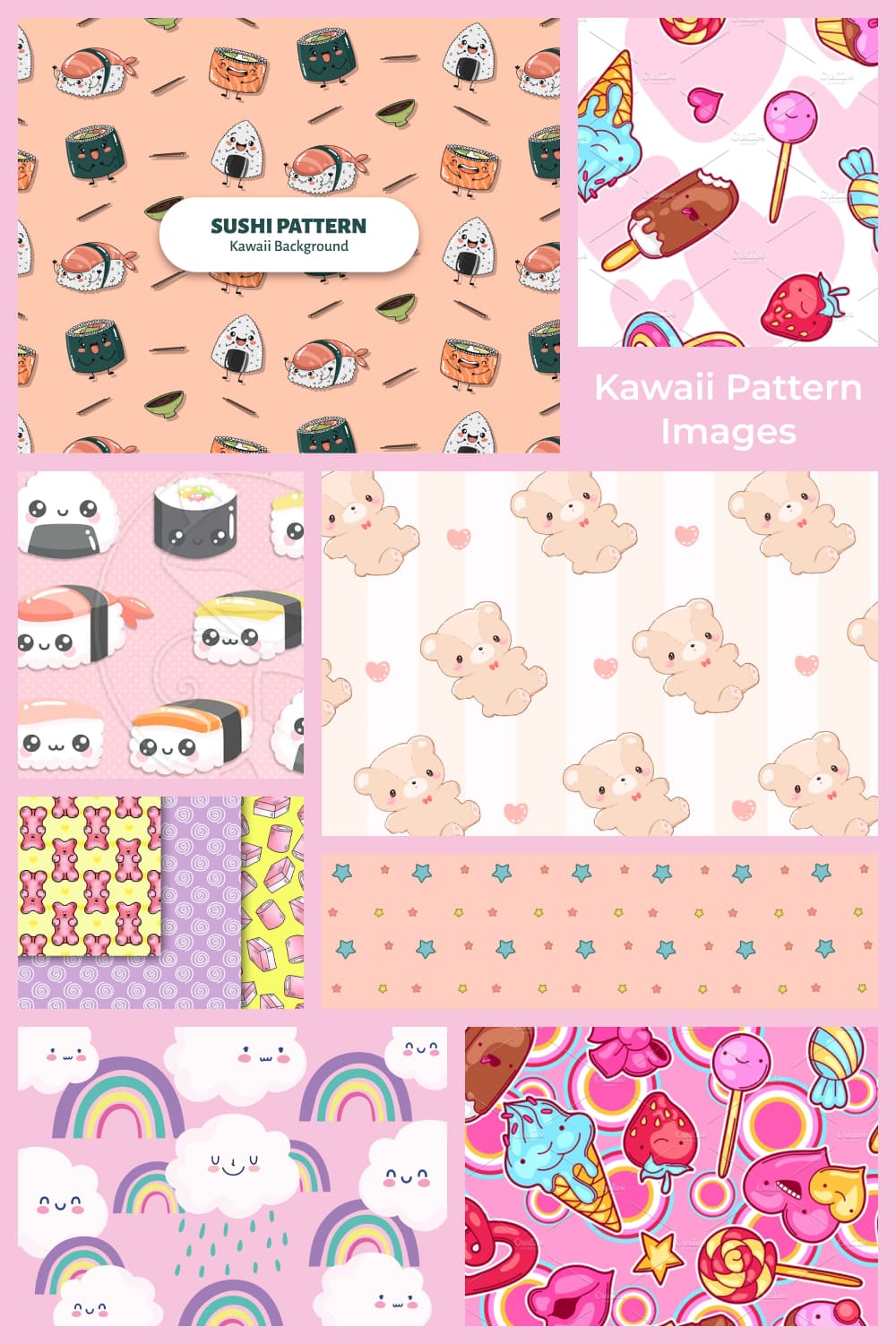 Disclosure: MasterBundles website page may contain advertising materials that may lead to us receiving a commission fee if you purchase a product. However, this does not affect our opinion of the product in any way and we do not receive any bonuses for positive or negative ratings.