Picture this: you finally followed up on your New Year's resolution of hitting the gym and google the phrase 'gym clothes'. You're really attracted to the third link option, love the pink and black combination and oh, looks it's within budget too.
So you click on it and wait for it to load…
You still wait for it to load.
Quickly glance at your cat eyeing a pigeon on the fence. Call her to yourself because seriously dealing with a headless pigeon carcass isn't appealing. And wait for it to load, the logo has loaded, and a part of the description, where's the damn image.
You wait some more.
There's that delinquent cat strolling towards you with a limp pigeon dangling from its mouth. The 'Add to Cart' option has loaded. 'Screw this shit!' and you do the two-finger swipe to the left, go back to the search result page and choose another option. Luckily for you, you get a good deal clicking on the second link and are now the proud owner of a moisture-wicking gym gear. But if you're the guy who owns the third link, too bad you just lost a hot and ready prospect, because of one and just one thing alone (okay, also the cat did add to his annoyance).
Slow Loading Pages.
And with 47% of your consumers expecting your pages to load within 2 seconds, you know you cannot sideline this important aspect.
What is Page Speed?
Simply put, Page Speed is the time it takes for all the content on a page to load. Page speed is a part of the site speed, but not vice-versa. How is Page Speed Important for SEO and Will Improving Page Speed Help With SEO? Let's get to the most important question, shall we? "Will my website rank better if I cut down page load time?" Firstly, rankings depend upon a lot of things since there are about 200 ranking factors. And secondly, improving rankings is a combined effort of a lot of SEO strategies. BUT having said that, your page speed will definitely help with SEO. Google affirms this too.
Google is Obsessed with Supersonic Page Speed
Although they won't spell out loud, they have reiterated time and again and that site speed (and subsequently page speed) is really important in calculating rankings. Introducing Page Speed Insights shows that Google gives preference to faster loading sites. And they want your site to do well, which is why they try to equip you not just with intricate knowledge of the same but also tools that help.
Wastage of Crawl Budget
Google is busy. So what they do is they allocate a certain time for your website to be crawled and indexed. Slower loading websites will suffer drastically as they eat up their crawl budget, subsequently allowing only a few of the pages to be indexed.
If this sounds like Greek and Latin to you, think of it this way. You have a restaurant and Google sends food inspectors to inspect and rank your restaurant. And after they do their work, they make note of everything and put it in a giant file so later anyone who's looking for restaurants in the area or top restaurants will be able to find information regarding your restaurant.
But these food inspectors only have 15 minutes to do so, if you keep them waiting for 10 minutes, they only have 5 minutes to do their inspection. And are most likely to miss out on important areas of the restaurants, which naturally means they won't be able to put in more information in that big file. And it also means that your restaurant would not show up on a lot of search terms.
"If you waste crawl budget because of slow page loading, the right pages are unlikely to be crawled & indexed."

– Barry Adams, Founder Polymic Digital
Enhancing User Experience
Google's ultimate aim is to provide the exceptional user experience. With 40% people abandoning a website if it takes more than 3 seconds to load, Google understands that quick results are important for its users. Any other SEO practice – whether it is aimed at directing traffic to your site or creating killer content for keeping them on your page – would be meaningless if readers abandon your page in frustration. Even if you ignore the SEO aspect of it, common sensically speaking, your website – irrespective of whether its an e-commerce or a blog – is a complete failure if you cannot keep traffic on your site.
Why Causes Pages To Load Slowly?
Cheap Hosting Services – There's a reason you'd religiously go to a barista for your morning fix of caffeine instead of just pouring a cup from a local gas station, the quality matters. And you get what you pay for. So, cutting corners by opting for a cheaper host would literally cost you. Some hosts come with GZIP compression features on their server, which compresses and resize bigger files while loading and without hindering their quality. Agreed HTML as it is resizes images but that has nothing to do with your page speed. If at all, it makes it load all the more slower as the resizing happens after HTML is done downloading the actual image and then resizes it.
Too many ads – Somehow, placing too many ads, especially the pop-up taint user experience. It might be making you a good side income but it's affecting your main revenue source. Tons of ads slow down your page considerably, especially when coupled up with a bad hosting server.
Externally-embedded media – Soon, video content would make for a major chunk of all Internet content but externally-hosted media would slow down your page loading speed.
Themes and Widgets – Chunky themes packet with too many convoluted features and elements affects the UX.
Same for the widgets and plugin you install on your page. Not all but some would
Some Page Speed Testing Tools
Google's own Page Speed Insights is a free and comprehensive tool to start with. Just put in the page URL and analyze the speed for both desktop and mobile.
Plus this also gives an insight into what are some possible causes for slow loading pages.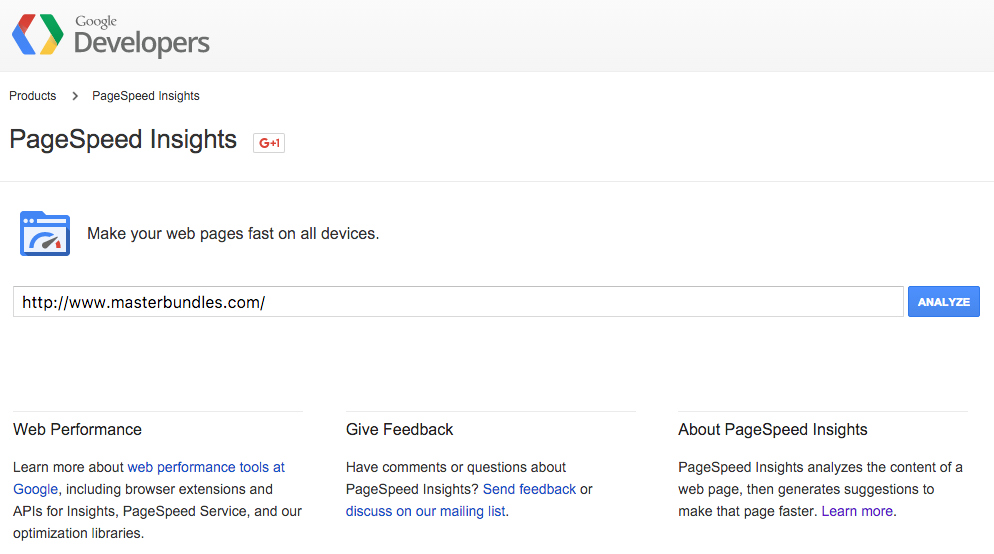 Pingdom Website Speed Test
A great free tool providing information on server response time, reasons for a low page speed score and what aspects of your website prompt inferior UX.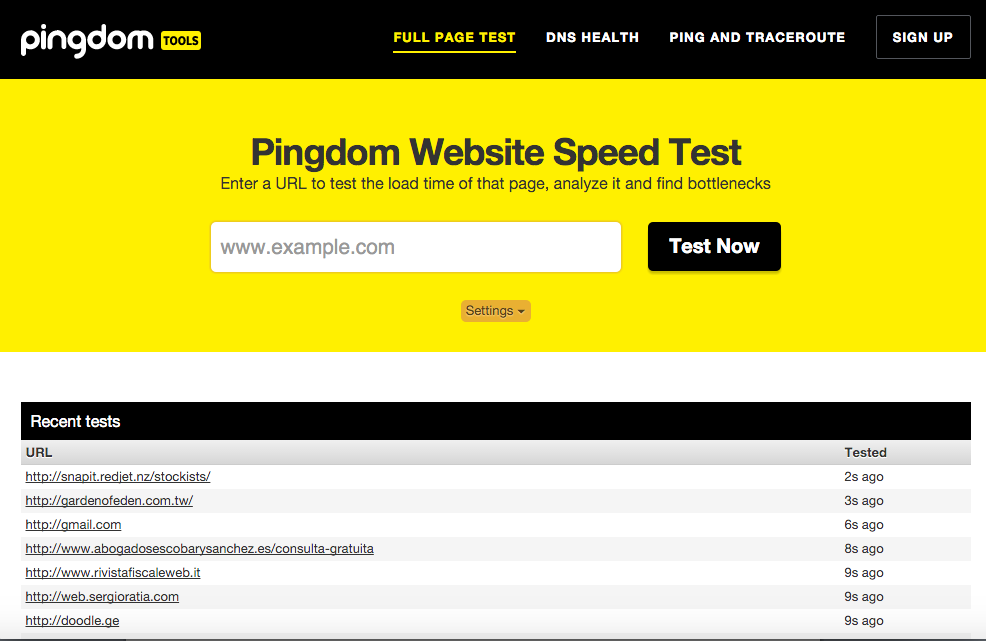 The tool examines the website, fetching information on what could be working against your page load time, parsing it into details and providing solutions to fix the same. You can test-drive the tool before investing in the pro version.
WEBPAGETEST
Another of Google's tools, the WebPagetest helps procure real data taken from actual customer connection speed. This is perfect for both beginners who just need some quick information and experts looking for deep-set data.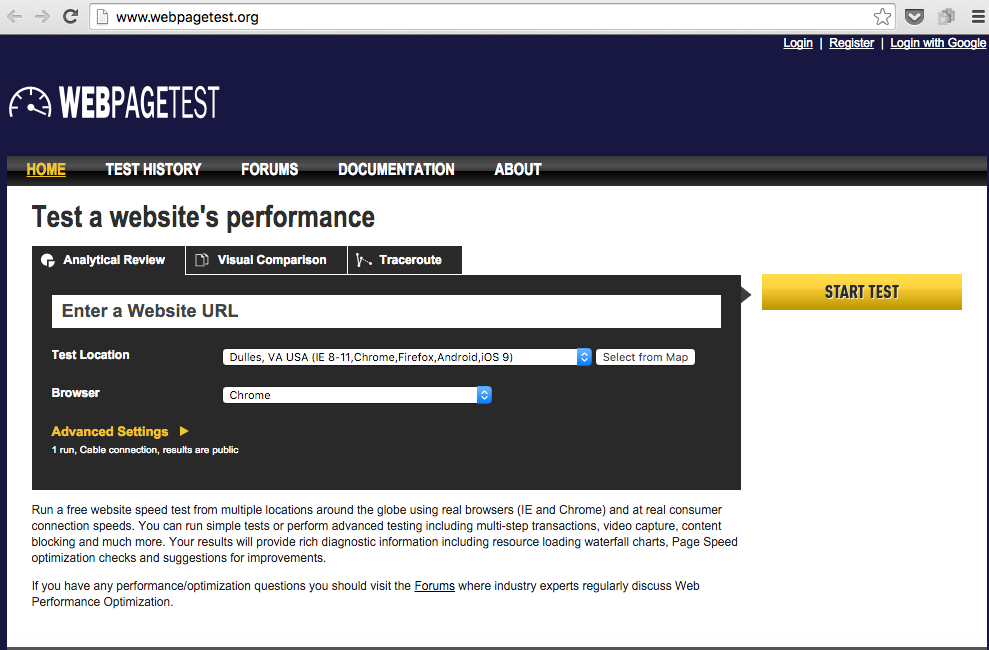 YSLow
This is a plugin that constantly inspects the website for any speed-bumping issues. From giving analytical data to prescribing the correct remedial measures, YSlow is definitely worth consideration if you are serious about maintaining supersonic page speed.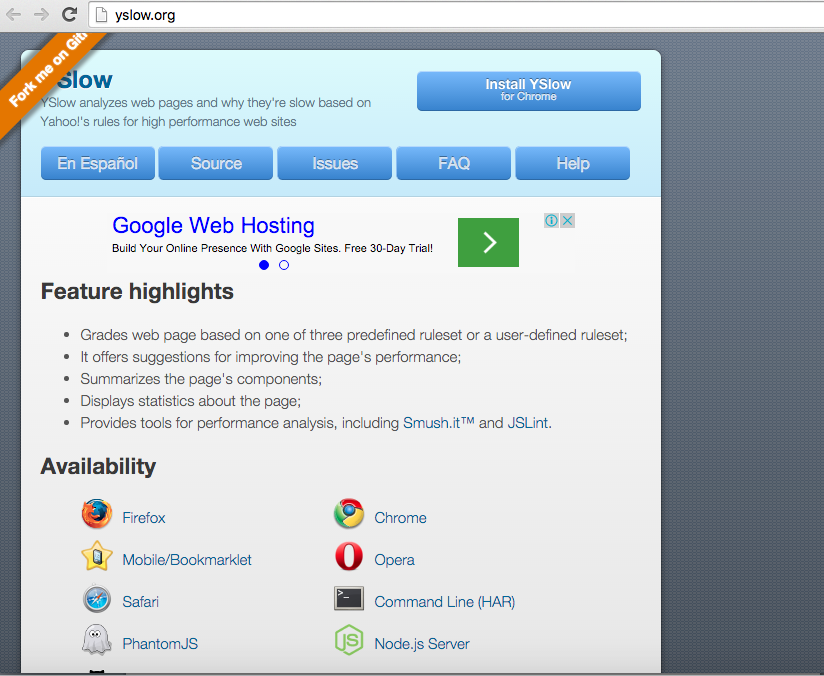 How to Increase Page And Site Speed To Improve Website Performance?
Most of the tools mentioned above would help you zero in on the problem, the specific cause for slow page load. Here are a few more things you can do to boost up page and site speed:
Optimize Codes
Chunky codes will make your site sluggish, remove unnecessary characters to bolster the site's speed. Make sure your codes are well-written to make them perform better.
Invest in a CDN (Content Delivery Network)
Without going into the technical mumbo-jumbo of what this is and how it works, let's get the basic right – CDN works predominantly to increase website speed. This network of proxy servers lightens a website's internal load, thus helping it to work faster and inch up the speed.
Work on the Server Response Time
Websites that see an influx of good traffic might face this problem, as the strength of traffic affects the server response time. Find out what's hampering the server response time and fix that to subsequently improve speed.
Image Optimization is Important
High-res pictures are appealing and larger ones – the kind you put on as your background or your homepage image – can wreak havoc on the speed. Try resizing images to fit a page's requirements fluidly and get the format right. If you're a designer, you know that graphics works best in PNG format while photos and pictures come out brilliantly in JPEG. Using CSS sprites for frequently displayed images like buttons etc will create a template for these, thereby reducing the need for HTML to download them every time page loads.
Keep Redirects to a Minimum
When a reader is redirected to another page, it doubles the page load time. Particularly if you're viewing the site on a mobile device, this could become the single most reason for abandonment. Make both 301 and 302 redirects to be server-sided and catchable as they are a lot quicker than client-sided redirects.
If 2016 is the year for your business to grow and flourish or for you to finally make a strong online presence, make sure a small-but-serious issue like Page Speed doesn't end that dream. We hope you now have a better understanding of why is Page Speed so important for SEO, and use the tools to analyze the problems, set them right and skyrocket your page and site speed.
If you have tips to share with our fellow readers, write them in the comment section, we love hearing from you!