There is a broad range of fields related to design which are not limited to a graphic design only. If you are looking for a new profession and have a design background, we recommend considering UI/UX design. Even though these two fields are always separated by objective reasons, the latest IT tendencies show the necessity of combining them into one job. That being said, if you want to become an outstanding specialist, you'd better learn both UI and UX design. This will increase your chances to work with a top company and make a buck.
Wonder how you can become a hotshot UI/UX expert? Then, you've come to the right place because we've done our best to pick all the needed information. Further, you'll learn things from basics of the profession to a checklist for becoming a professional in UI/UX design. Hence, read the article carefully not to miss the important details.
What Is UI/UX Design?
First things first, so let's take a closer look at what UI/UX design is. Despite the fact that UI and UX mean all its own, both elements exist to make the on-site experience better. UX stands for user experience, accentuates on how something performs, and how people react on it. In the meantime, UI or user interface design works with appearance and layout. According to Matthew Cogswell, senior art director, and UI/UX designer at Modop: UX is "the way a car drives, shifts gears or protects you in an accident", while UI is "the color and design of that car".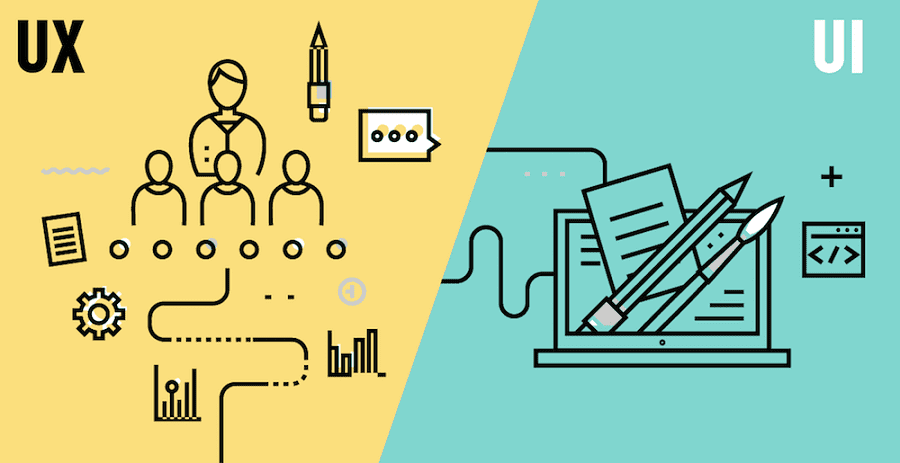 In short, UX designers are responsible for analyzing the target audience and making its experience with the product the most pleasant. Besides handling the development of the digital product, they also work on:
exploring the competitors;
product structure and strategy;
building the content;
wireframing & prototyping;
testing;
planning;
cooperation with UI/UX designers;
communication with developers;
monitoring tasks and implementation etc.
As you may see, UX designer is like a universal soldier simultaneously managing the projects, handling marketing and design. But, if you think that UI design is much easier, that's far from true. Thus, let's move on further to find out what responsibilities UI designers have.
UI experts are responsible to make the interface intuitive which is a quite challenging task. Depending on their work, the visitors will choose their product over the other or not. Do you know why people prefer Apple phone to Samsung? The answer is quite obvious. Due to the fact that it is more intuitive. Continuing with Apple devices. It is necessary to mention that UI is integrated with UX so good that no one will even feel like it's there. With that being said, the smoother UI the more intuitive the product is.
Yet, except for making the product intuitive, UI designer is also responsible for:
analyzing the target group;
researching the design;
developing brand and graphic;
user manuals and subject line;
UI prototyping;
animation and interactivity;
responsiveness to any screen size;
implementation of the product with developers etc.
Remember that both of the elements should work flawlessly. If one of them is poor, it influences the product quality and the way the user feels it. Thus, the blend of UI and UX design is a perfect solution for developing a user-friendly web product.
Skills Required To Become A Professional UI/UX Designer?
When trying to get a job in UI/UX design, make sure to discover the skills required for this field. However we insist on considering both elements as a unit, let's review the habits separately for each of them though.
Let us start with the skills expected from UX practitioners:
Strategy. UXers are in charge of building a strategy to gain a user-friendly interface.
Ability to research and test which leads to recruiting users, making scripts for tests, studying and showcasing the research results.
Management experience. UX requires to be ready to make decisions, approve and implement the ideas fast. Besides, UX designers have to coordinate with upper management, designers, coders, marketers, and others.
So-called diplomatic skills are a perfect complement to the previous management experience. It is a crucial habit to be able to communicate, persuade, or listen to team members.
Orientation on the user. A hotshot UXer always focuses on how the user feels.
Now, it is UI designer's turn and we'll try to cover all essential skills required for this field:
Knowledge of HTML, CSS and JS languages. With front-end development experience, UI practitioners have a chance to create a competitive interactive work.
Educational level. Having a background in visual art, graphic design, or front-end development you can create a strong portfolio and get hired at a top company.
The flexibility that leads to giving up the apparently excellent idea for the sake of great purpose.
Compliance with trends. A top-notch UI designer has to know the latest tendencies and implement them into the work.
A mix of creative freedom and following the instructions. UI practitioner still has to respect the boundaries if they are set.
Of course, these are not all skills expected from UI/UX designers, but we've found them to be key ones. If you get them over the ability to create and work on many ideas, sketch, prototype, argue with emotions etc., you have good chances to join designers community.
How To Learn UI/UX Design?
If you are one without a design background, yet want to learn it, there are numerous books and courses for independent education. You may wonder if you have to take classes at the university to learn this field. The thing is that everything depends on your preferences and the ability to promptly digest the information. Someone needs to earn higher education to feel more confident when getting a job as UI/UXer. While the others can read books, watch video on YouTube, simultaneously practice, and soon become experts in UI/UX design. It all depends and is up to you.
Meantime, in this paragraph, we are going to discover all possible ways that will help you get better in UI/UX design. Let's start with books and then move to a list of courses, useful blogs, university certifications, and tutorials.

Don't Make Me Think: A Common Sense Approach to Web Usability by Steve Krug. This book is found to be a guide to understanding the principles of intuitive nav and informative design.
The Design of Everyday Things by Don Norman shows that well-done, usable design is real.
Seductive Interaction Design: Creating Playful, Fun and Effective User Experiences by Stephen P. Anderson. Besides aesthetics and game of seduction, you'll find the principles of psychology in this book as well.
Emotional Design by Don Norman. About a human-oriented design with emotional triggers.
100 Things Every Designer Needs to Know About People by Susan Weinschenk. Here, you'll discover how to make the design more intuitive and engaging, increase conversions and usability of your design projects.
Universal Principles of Design by William Lidwell. This is a so-called encyclopedia including 125 laws, instructions, human prejudice, and general aspects that are quite significant for a successful design.
Hooked: How to Build Habit-Forming Products by Nir Eyal. Learn how to better sell your web product with this book.
About Face 3: The Essentials of Interaction Design by Alan Cooper is a popularization of new web technologies and mobile platforms.
Mental Models: Aligning Design Strategy with Human Behavior by Indi Young will let you understand the users' reasons for doing things.
Designing Interactions by Bill Moggridge tells the stories of designers who've changed the way people use things in the digital age.
The Elements of User Experience: User-Centered Design for the Web and Beyond by Jesse James Garrett. This book defines the best UX practices.
A Project Guide to UX Design: For user experience designers in the field or in the making by Russ Unger. About UX design in a more advanced sense.
UI is Communication by Everett N McKay shows how to create an intuitive UI making an accent on effective human dialogue.
Mobile Design Pattern Gallery: UI Patterns for Mobile Applications by Theresa Neil.
Now, you have enough books for getting to know more about design from its cradle to the latest tendencies. Thus, we may move further to other educational resources.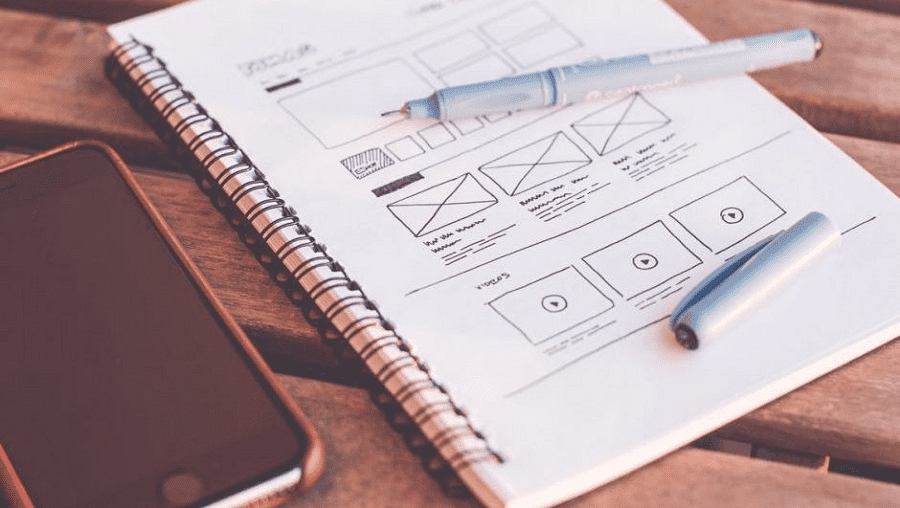 Having all these resources, keep in mind one important thing. All of them are useless without a bit of practice. Only by doing everything you've just learned you'll be able to develop your skills. Become a real designer who loves to make things. In addition to reading books, watching videos, or earning a higher education, start drawing and playing around with tools every day. "Fall in love with the process. But being a beginner" – Ira Glass.
UI/UX Designer Career
Since most people are looking for a job online, they usually get lost among an enormous number of resources. Furthermore, job postings in UI/UX design industry are quite fragmented. This is the reason we've made a decision to gather all reliable job boards in one list. That being said, you don't have to waste your time surfing the Internet and can start searching right away.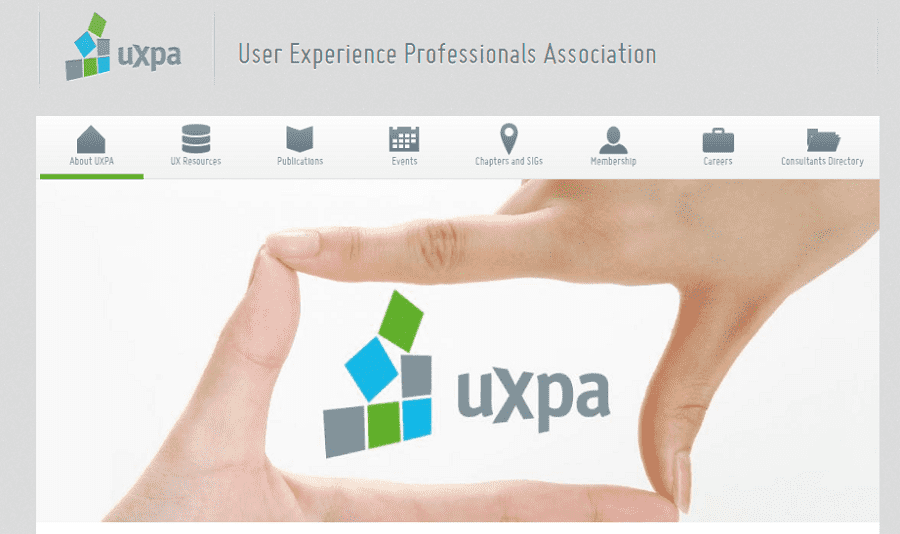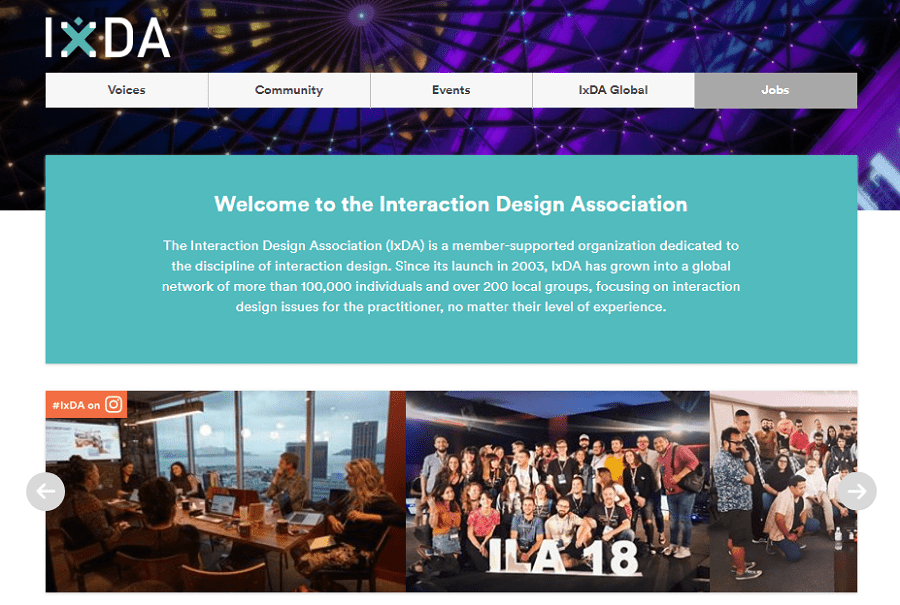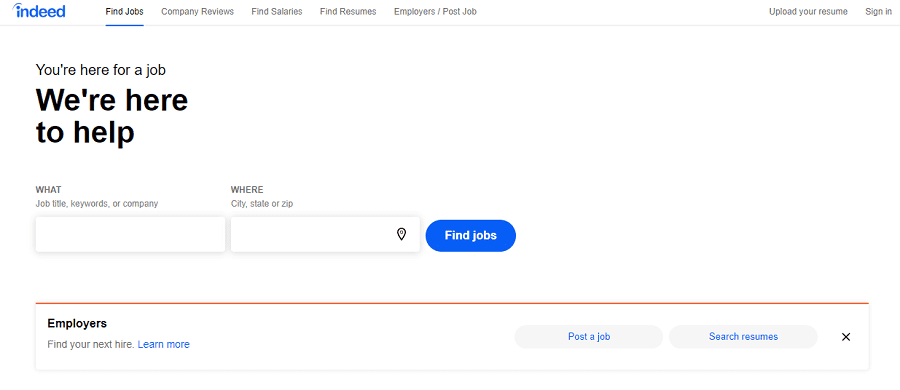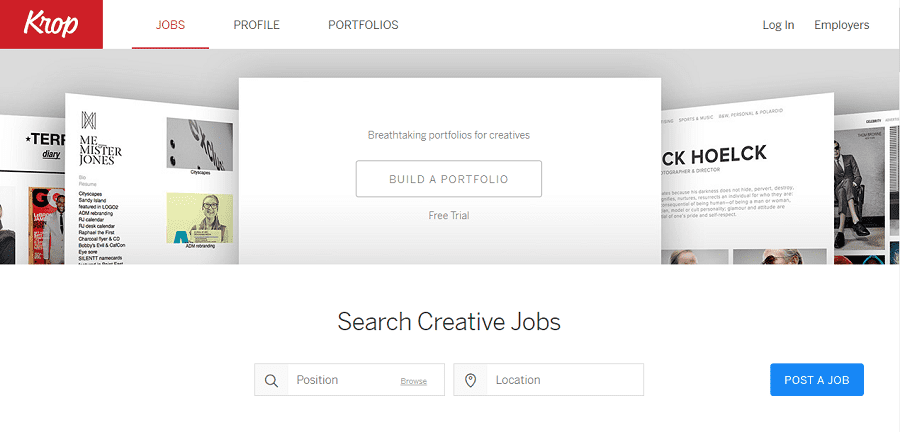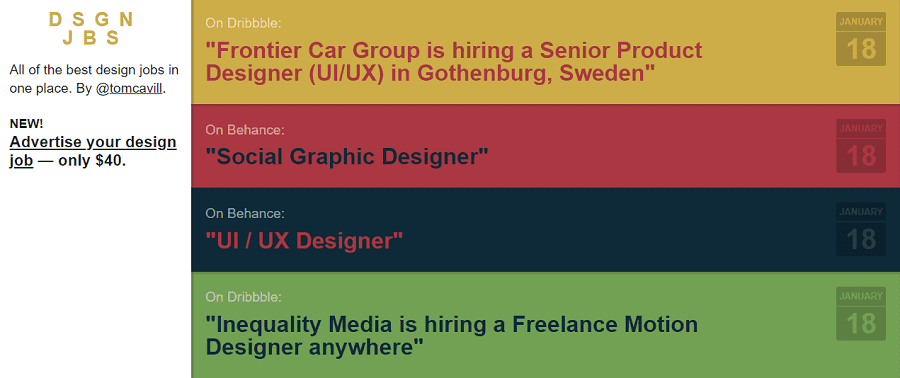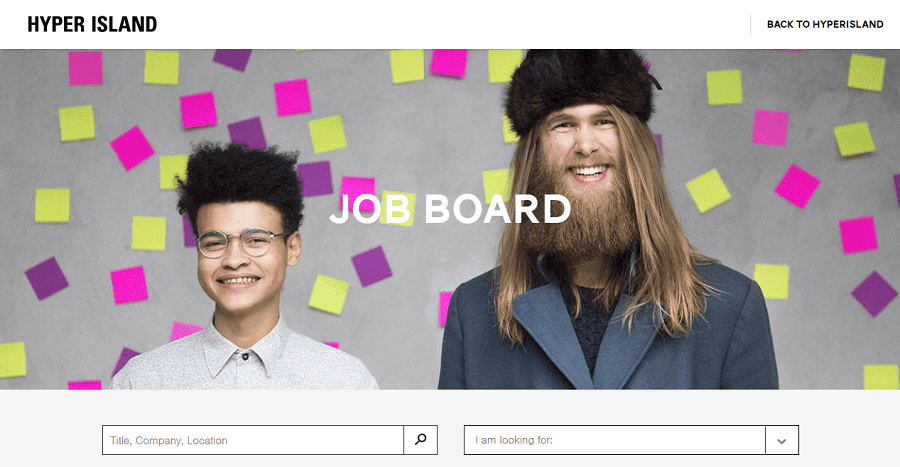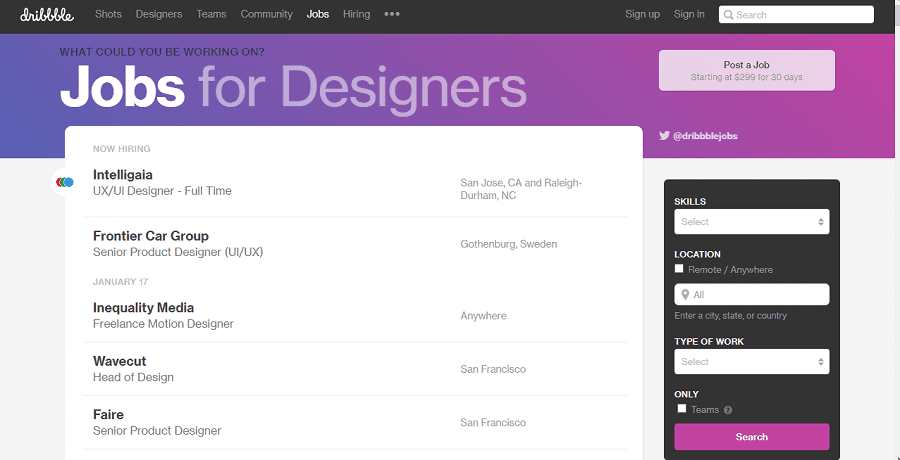 Of course, we couldn't but mention a well-known website called LinkedIn. Here, you can also discover a broad range of vacancies for UI/UX designers.
One more option you'll not find anywhere regards the cooperation with MasterBundles. UI/UX practitioners have a chance to sell their projects or the whole bundles on the marketplace. This is a great example of passive income.
UI/UXer Employment
Now, it is a high time to find out how much UI/UXers make money annually. Based on the article published at Forbes, UI and UX design is included in the list of 29 best jobs for work-life balance. The average salary of both fields is $ 84,500 and $ 95,000 correspondingly. In the current time, UI/UX designer is one of the most popular and perfect jobs on the IT market.
Of course, UI/UXers' salary varies around the world. The income in the USA is much higher than the one in Europe, for instance. It also depends on the experience the designer has. For your reference, check out a few infographics below: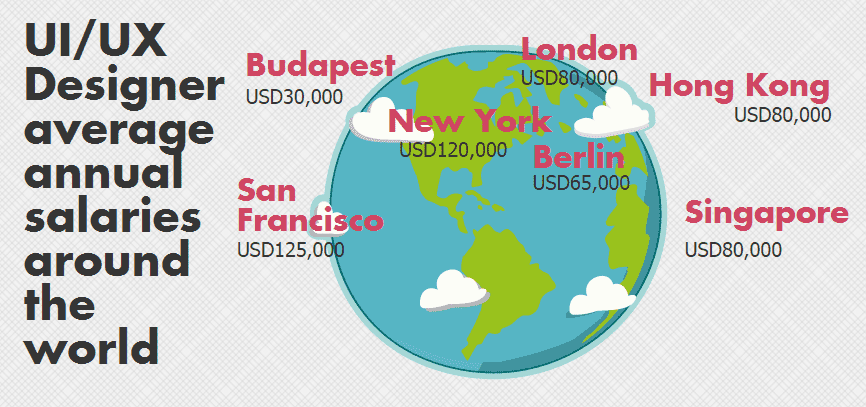 At last, if you are good at both UI and UX design, you will be most obviously paid more. This is your competitive edge and your ticket to the top of the field. Therefore, make sure to further develop your skills in both fields at one time.
Must-See Speeches From Professionals For UI/UX Practitioners
People who've become real experts in product design always have thoughts and ideas to share with the newbies. While the beginners usually need some inspirational advice or even a smackdown. We've taken it into account and gathered the most inspiring quotes of the shark UI/UX designers. Hope they'll motivate you and help to learn more about UI/UX.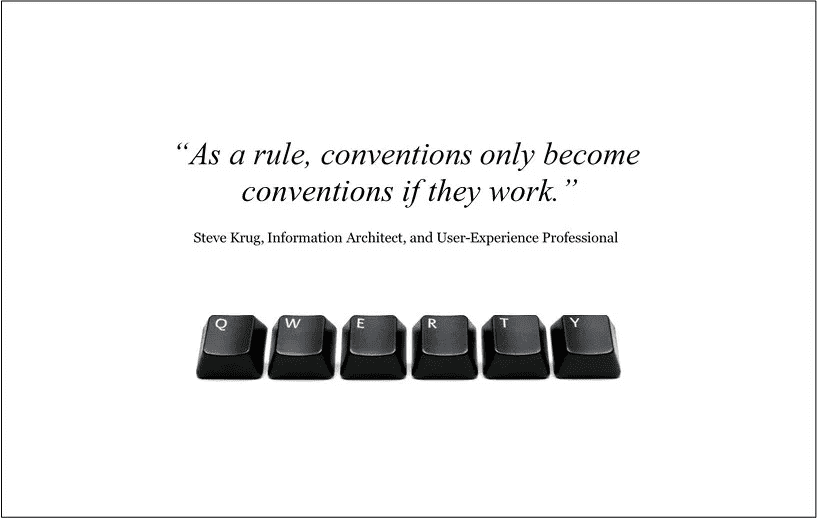 Additionally, we recommend that you check out the list of videos showing the most informative speeches of the experts who deal with creating digital products. With no doubt, they will provide useful tips for UI/UXers who work on websites and mobile apps. Enjoy listening to speakers and soak up knowledge.
Top-10 Tips To Be A Shark UI/UXer
If you've made some efforts to read the article till this paragraph, we may conclude that being just a good UI/UXer is not enough for you. Thus, we've decided to help you and have gathered 10 tips how to become the best professional into a checklist. It will help you notice your strengths and improve the weaknesses if they are available. So, let's see what will take you to the top in UI/UX design in 2019.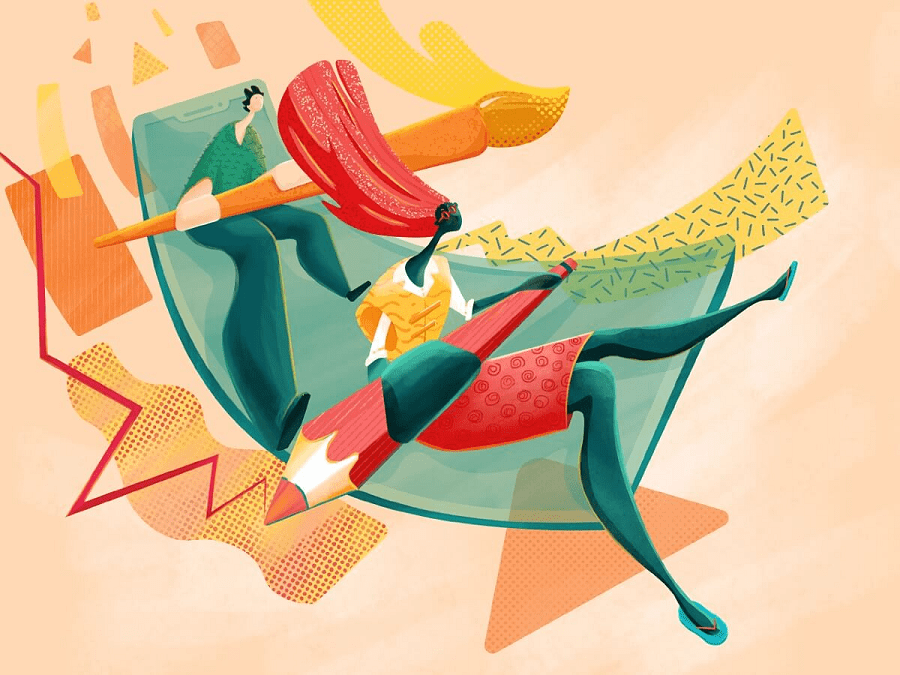 Know your task force. If you plan to be an outstanding UI/UX designer, make sure that you know your target audience. To successfully reach it, you have to understand who you design a product for.
Think like a user. To design an intuitive UI, you have to analyze how the users may communicate with a specific website or mobile app. Discover what they are searching for, how they are using the product, and what feedback they usually leave. Make sure they don't find it challenging to use your application or a specific web product. If on the contrary, try to understand what the reason is for the issue. Knowing the users well you'll be able to highlight content that is most appropriate for them etc.
Build content with good typography. The question of typography is especially important for mobile designs. It should look elegant enough but doesn't obstruct the legibility. Good typography has to contribute to a simple digesting of the information.
Find alternatives to undue scrolling. Scrolling is one of the principal features of the website. Even so, it may either engage the users or make them quit. All depends on how effectively you use the scrolling at your website. Fortunately, there are many alternatives like infinite scrolling, fixed-long scrolling, parallax scrolling, and others. Still, there are a few rules that need to be followed when using one of the alternatives. You need to understand what scrolling type corresponds to specific content and purpose the site has to make on-site experience flawless. Infinite scrolling is perfect for websites with loads of content and allows visitors to smoothly browse new content. For instance, Facebook, Tumblr, and other well-known social networks use infinite scrolling. For websites with video games, parallax giving a 3D effect will be just perfect.
Pay attention to content copy. Make sure the use of free space is effective and the text added finds a response from the audience. The engaging content should provide all the necessary information. You may also use headings and subheadings, highlight and break the text into smaller paragraphs. This will help the visitors browse your website on the fly.
Make design responsive. Should we tell you how important the responsive design for UI is? This is the first thing you need to keep in mind while creating UI. Make sure to use flexible layouts, images, and CSS media queries to provide the best UX.
Test user-interface design and improve. Once done with a design, ascertain to test it to eliminate any defects if available. In addition, check the screens making use of fonts, menu bars, toolbars, content, buttons, icons, and others.
Stay up to date with the latest web design trends. Keep surfing the Internet looking for the latest tendencies in web design.
Manage the team dynamics. Discuss certain design ideas with the team, give and accept feedback etc.
Strive for simplicity. For the last years, simplicity has become an unspoken rule. The simpler design is the more effective it is accepted by the audience. Even though keeping the layout and forms simple is good for design, don't forget to make it visually attractive by adding images, icons, and color where needed.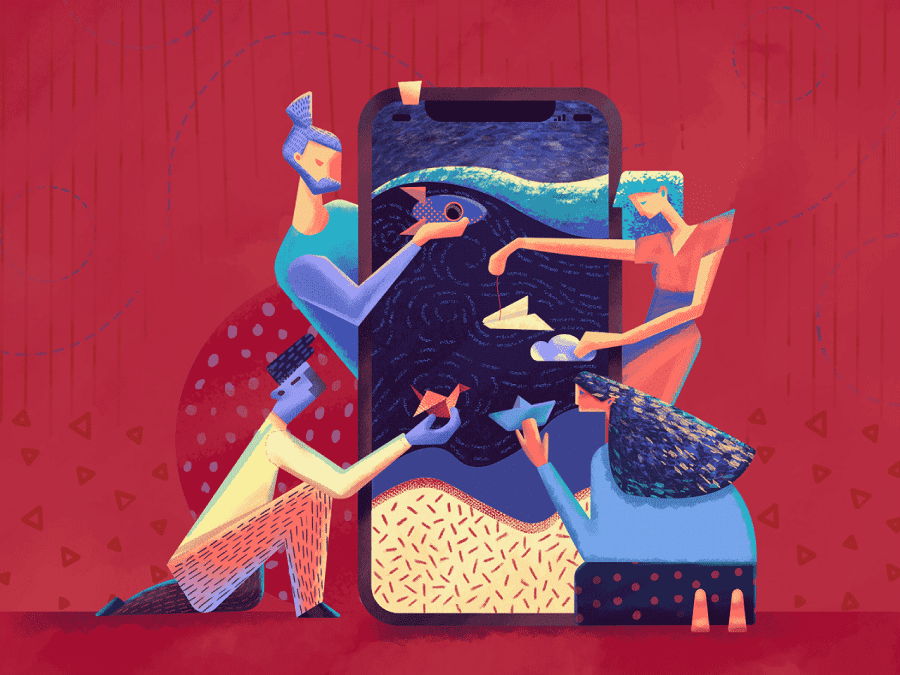 To sum up, being a shark UI/UX practitioner means everyday learning and developing mentioned tips. Doing so, you will feel more confident in your skills and create user-friendly designs.
The Best Graphics Bundles:
Best Presents For UI/UX Designer
If you are puzzled over what gift to choose for your designer friend, this paragraph may become rescue. Because we've picked here three best gift ideas for UI/UX practitioners. Here they are:
A book called Solving Product Design Exercises: Questions & Answers
by Artiom Dashinsky. Besides focusing on visuals, it will help a designer prepare for job interview, learn how to interview fellow designers, and find a concept for projects. In short, this is a great guide for everyone who tends to develop skills and get a promotion.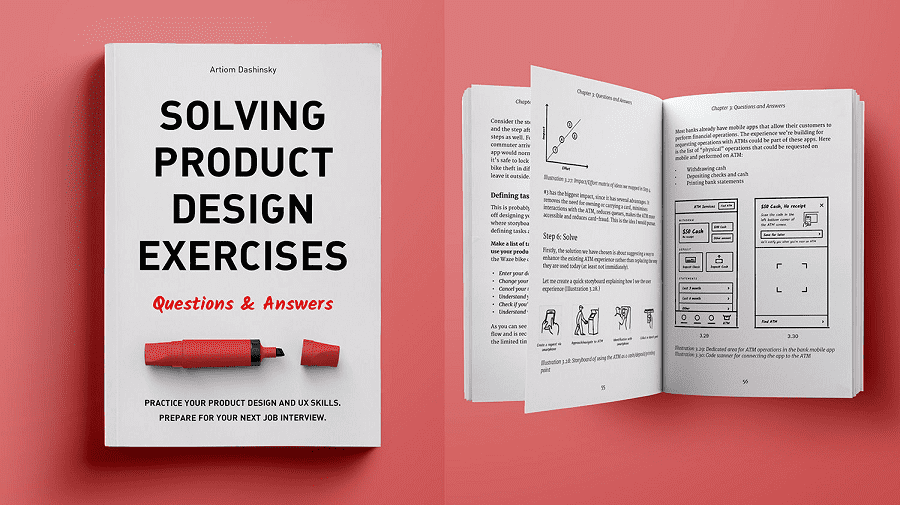 Sketch Pad Stencil Kit for App UI Design
will be a perfect gift for both UI and UX designers. Because mobile app design is now in trend, this kit will help your friend designer go keeping up with the latest tendencies. The set includes 50 sheets with both sides printed, sketch pad and stencil kit, and a pencil.
If your friend designer is moreover a zerowaster, Wipebook Reusable Dry Erase Plain
will be a special gift for him or her. It allows writing, drawing, and then wiping away with minimal staining when correctable markers are used. Thanks to a wiping option, your friend will be able to avoid paper waste. Besides sketching, it is also perfect for taking notes or creating to-do lists. With this notebook, the designer may not be afraid to make a mistake.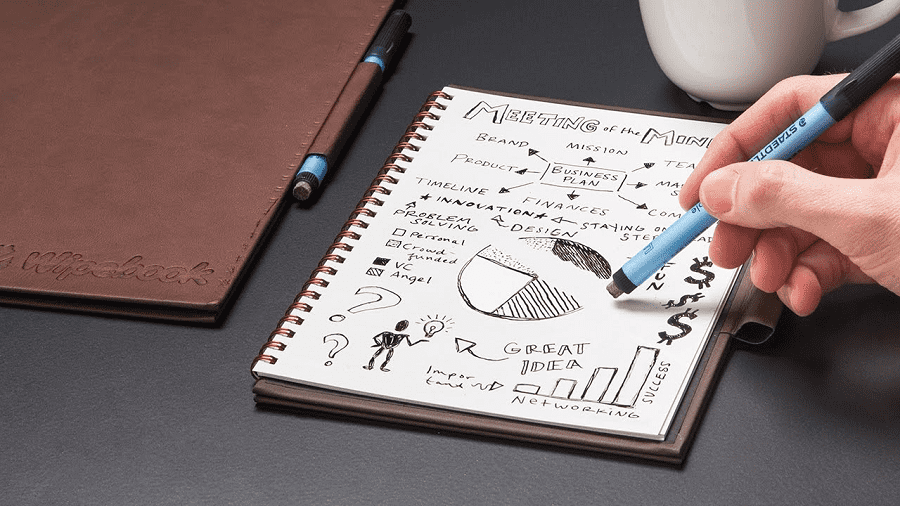 By the way, St. Valentine's Day is coming, so we've decided that you'll be happy to get the entire gift ideas list. Here you may find 50 gift ideas for nerds including photographers, developers, and designers.