Why is blogging so popular today?
Blogging is now at the peak of popularity – almost everyone has a blog. A blog is a great tool for keeping your audience in touch with your updates, new products, offers, and sales. The more visitors see your blog, the more income you will get. Another reason for the popularity of blogging is simplicity – you don't need special skills to create and manage your blog.
Also, the blog is a great SEO tool and it could help you to build a trust and connection between you and your visitors. Thanks to interaction with customers through your blog, you will get more loyal customers. Not less important thing is that your blog can make a profit.
Together with your product or services, the blog can produce a profit with the help of advertising and affiliate products. It is important to say that the appearance of your blog is important – if your blog is good-looking and well-designed, you'll get a bigger number of visitors and advertising and became more popular in your niche. It means that the first priority thing in blogging is a design, but the content is not less important, so don't forget about it.
Why choose WordPress for your blog?
WordPress is the most popular CMS all over the world. It's about 28% of all websites which are powered by WordPress. It's user-friendly and multipurpose system, which allows you to create your blog without issues and in the shortest time.
Also, there is a bunch of best selling WordPress themes with diverse design, so you will have a plenty to choose from. You are guaranteed to find a theme to your taste and it doesn't matter which niche you occupy. You can find photography, beauty, wedding, and many others for any purpose.
Today we gonna introduce you 15+ hottest WordPress themes for redesigning your blog in 2019. We are sure that you will find one, which will perfectly fit your goals and needs. So, let's start our exciting journey to the world of WordPress!
How to Reorganize Your Blog in 2019?
The new year sets new trends in all spheres: from fashion to marketing.
Speaking of the trending tendencies in blogging, 2019 will prioritize a positive UX. Therefore, an effective strategy for personal blog development must focus on creating a useful blog with readable and eye-catching content and appealing up-to-date design.
Let's see how to reach this goal in 2019 and what tools and tricks will help you to reorganize your blog for better user experience.
1. Controversial Web Design: from Asymmetrical Forms to the Flat Designs
The web design trends in 2019 seem to be a kind of controversial. They focus on the mixture of the flat design and asymmetrical forms to organize content and attract user's attention to the most important information.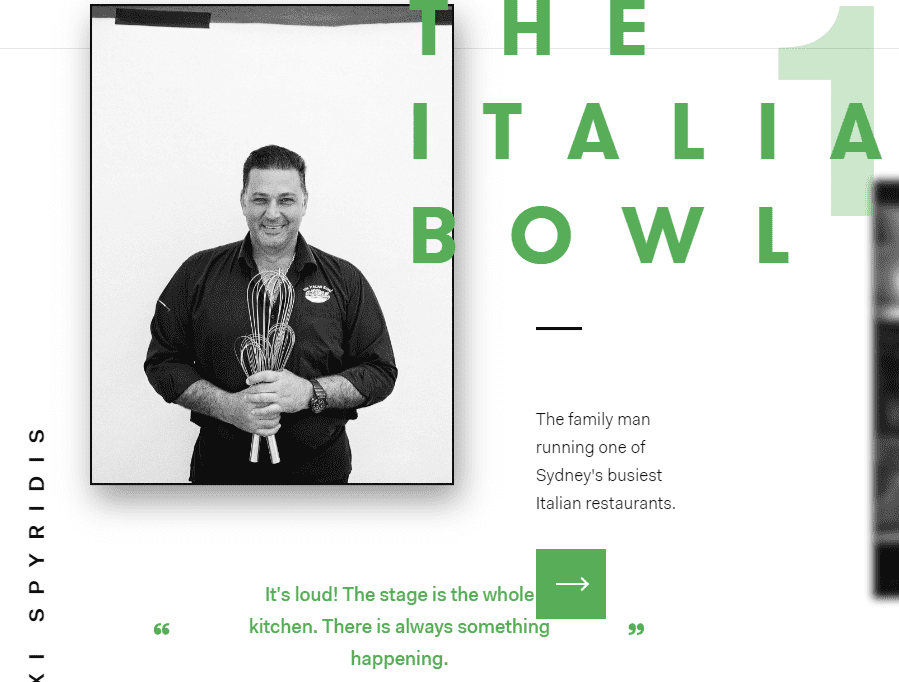 Broken grids, different colors, fonts, and shapes create readable content blocks with the right emphases, smooth and logical navigation through the website.
In addition, particular attention will be paid to the high-quality visual content that will come up in various forms. Video backgrounds, micro-animations, 3D effects will be extremely popular. Still, they should be distributed evenly to keep the page lightweight and fast to load.
As the fast and smooth page loading is a decisive factor for the positive UX, it's crucial to resort to the tools and techniques to speed it up. For instance, you can add a Lazy Load effect. This plugin prevents loading the images before a user scrolls to them. Furthermore, it's better to review the plugins on the website and remove those that don't have any value for the users.
There are other ways to optimize a personal blog for speed such as compressing the images or CSS and HTML files. Plus, WordPress offers free and paid plugins for a website speed optimization that are worth your attention.
On the surface, a trendy personal blog will look chaotic in 2019. Still, fast loading speed and a well-designed structure with fresh and original decisions will contribute to the positive user experience and conversions.
2. The Ultimate Power of Content Marketing
Back in 2008, Seth Godin claimed that content marketing is the "only marketing left". Ridiculously, this bold statement seems to be relevant nowadays, as well.
According to the recent Content Marketing Institute research, 79% of b2c marketers pointed out an increase in user's engagement and 65% – an increase in the number of leads – after sharing a high-quality and useful content.
In 2019, the role of the involving and unique content will grow. In order to get the most of this part of the marketing strategy, make sure that the content on your personal blog is:
authentic
transparent
valuable – educate or entertain the users
interactive
personalized
When it comes to authentic and transparent content, information on your blog has to meet the reality. According to the Label Inside study, 73% of people would make a choice in favor of the company that promises transparency.
Another report made by Stackla shows that authenticity of the content is the decisive factor for 86% of customers to make a purchase online.
Therefore, it's crucial to check out the accuracy of information and to call a spade a spade when publishing. Furthermore, don't make any promises if you ain't sure that you/your company will be able to fulfill them.
Another aspect of the engaging content refers to the value of information. If you write about the problem, provide a couple of solutions, tools, services, resources that would help to solve it. If you have a company and decide to launch a blog, think about useful information the clients of your micro-niche would like to get.
If you deal with clothes, write about major fashion trends of the season, local fashion events and ways to attend them, outlets and discounts, etc. For instance, Southwest Airlines created an independent website Transfarency. There, you can find tips on how to trick the fake fees of other airlines companies. This is a combination of two trends: being transparent and valuable.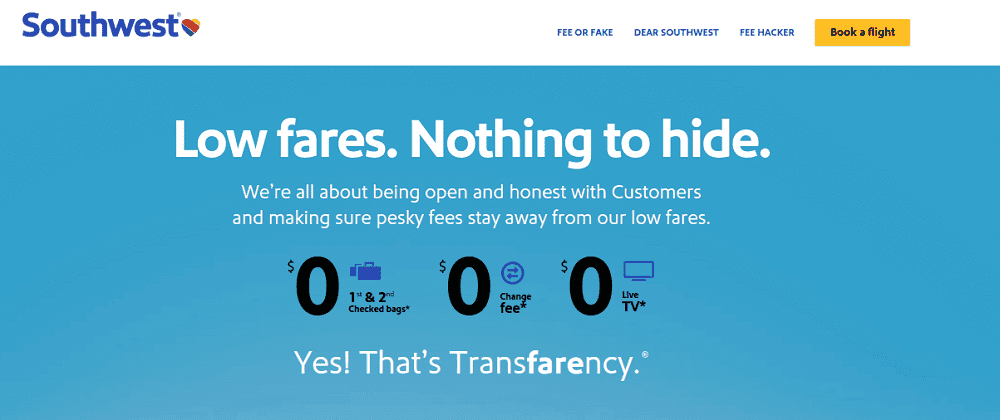 In order to make a content personalized, it's crucial to gather information from the target audience and customers. Basing on this information, it is possible to remove some articles and add more relevant ones.
For instance, OpenTable sends email to every client right after they finish their meal where it asks to provide feedback about their service.
Speaking of the interaction, the New York Times shows a nice example. Every article that relates to new tax bills is followed by the tax bill calculator that helps readers to figure out how the bill would act in particular (individual) situation.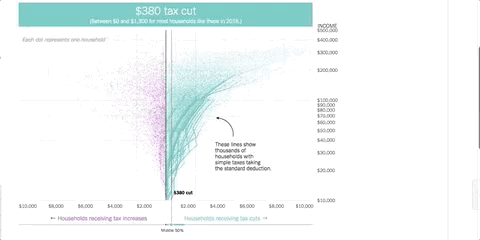 By the way, speaking of the length of the article, long stories will be especially popular in 2019. The minimal length of the post will be as long as 1,800 words and more.
If there is no time for creating engaging and useful content, you might turn to outsourcing. Sometimes, hiring a freelancer ends up more effective than writing all posts independently. A person longing for new opportunities can bring fresh ideas and a new vision that would expand the target audience!
The best theme for blog of a large corporation
This theme includes 4 variations for your blog: classic, grid, masonry and justify, so you can change your blog appearance anytime! Also, there is a big number of features, which you can explore by clicking "Details" button.
The best option for fashion or beauty blog
Opus Fashion is made in a minimalistic manner, it's fully responsive and has a valid markup. Also, this theme is SEO friendly, which is a great benefit!
Great theme for any purpose
This theme is universal and user-friendly, so you will be able to customize it according to your needs. Here is an elementor page builder, which will greatly help you in customizing. Thanks to mobile first option, your visitors will be able to view your blog from small-screen devices.
Excellent theme for showcases
If you want to show your achievements to your audience, this theme is totally for you! It is a minimalistic and pure full-screen theme. Moreover, it's fully responsive and has a number of traits, such as your profile and blog, previously published posts and announcements for new posts.
An optimal choice for sales business owner
Being multipurpose, this theme is coming with 6 different homepage layouts, which will give you an opportunity to choose the most appropriate one. Also, it's fully customizable, so you can easily transform it according to your requirements.
The best educational theme
Besides the educational needs, this one can be used for any other goal thanks to WordPress customizer and visual composer. By the way, you will save about $34 on a built-in visual composer. It is noteworthy that this theme is prepared for translation to other languages. Also, it includes a big number of other features, which you can probe by clicking "Details" button.
Stunning theme for those, who own a video studio
Retina-ready and SEO-friendly, this theme comes with 4 different blog layouts. Also, it includes 5 amazing headers and 3 footers, which is great because you can change it anytime. Also, it's fully responsive and has a lot of features, which will make your services provision easier.
Unimprovable multi-purpose WordPress theme
This theme is fully-responsive, fully-customizable and search engine friendly. It comes with a number of header and footer designs, which can be customized and also it has a lot of blog design options. Such features as cross-browser compatibility, translation to other languages, king composer page builder and etc are included.
Theme for those, who have an imagination
This theme will be perfect for any activity. You can customize it in a couple of minutes and make your site appearance totally different, just use your imagination! It comes with such plugins as SEO, WooCommerce, WPML translate, social integration, etc. Click on "Details" button to see all the benefits!
Creative theme for photographers
This theme is designed in black and white color scheme, which looks really magnetically. It is easily customizable so you can do it by yourself. Also, this theme is responsive, which means that your amazing photos will be opened even from a phone!
The best choice for travelers
A remarkable theme, made in a calm manner will make your blog more attractive and will focus an attention of your visitors on your content. Responsive, lightweight and easily customizable, this theme will make exploring your website pleasant and interesting. Just click on "Details" button and make sure!
A theme, that will take your business to the next level
This theme is equipped with Elementor – frontend page builder of a new generation. Now it's become easier to customize all your pages! It includes a big number of pre-made pages and elements, which gives you an opportunity to create an exceptional website. Also, you will get a JetElements plugin for free!
The greatest theme for banks and other institutions
With this theme, you will definitely impress you and your visitors! Intuitive interface, 7 headers, 3 footers, snazzy color schemes, 4 variants of blog, modern design, and that's not all that will impress. The theme is SEO-friendly, responsive and comes with JetElements pack. Also, you will get a 24/7 support. Sounds cool, isn't it?
The best theme for any blogger
This theme can be installed in 5 minutes, thanks to the setup wizard, which will greatly help you. It is designed according to the hottest trends, so you will fall in love with it. Also, buying this theme, you will get an opportunity to supplement an online store to your blog for free!
A theme, dedicated to travel agency's blog
Hayes comes with 6 blog layouts and home pages. The theme is fully-responsive, SEO-friendly and retina-ready. Besides the 6 blog layouts, it has 3 types of blog posts, which will make your blog unique and attractive.
Want to create a personal handmade blog? This one is for you!
Don't worry about the lack of coding knowledge, you don't need it with this theme! You can customize it with the help of Live Customizer easily. You also can improve your blog functionality with custom widgets. As a pleasant bonus, you will get 24/7 support.
The most awesome theme for women's blog
Light and clean design of this theme will not leave any woman indifferent. The theme is fully-responsive and comes with a Live Customizer, installation wizard, custom widgets and Ecwid ready. It means that you can install it in a couple of minutes, easily customize it, add widgets and even add an online store to your blog. Click on "Details" button and check!
A theme for food-addicts
With the help of this one, you can share your food preferences in a modern and efficient way thanks to a slider, which will integrate recipes independently. The theme is responsive and retina ready, so all your images will look ideal from any device. Also, here is a convenient Recipe plugin included.
Fancy theme for personal blog
To Sum up
A good-looking and trendy, this theme comes with all the necessary features, which will make your blogging spectacular. The theme is responsive, can be translated into other languages, and includes a user-friendly theme options page. Also, here is a contact form, which configures as 1-2-3.
As you probably noticed, a lot of new trends are waiting for us in the upcoming year. We would like to note the most significant: JetElements pack and Elementor. Thanks to them, customizing and managing of a website will become for you as easy as possible.
Also, not less important is SEO – a beautiful website without SEO will become an outsider, so don't forget about it! If you want to be in trend and to succeed on the worldwide web, you should forget about parallax scrolling effect, and focus on boxed layout flat design, which is rapidly gaining popularity.
Spark WordPress Theme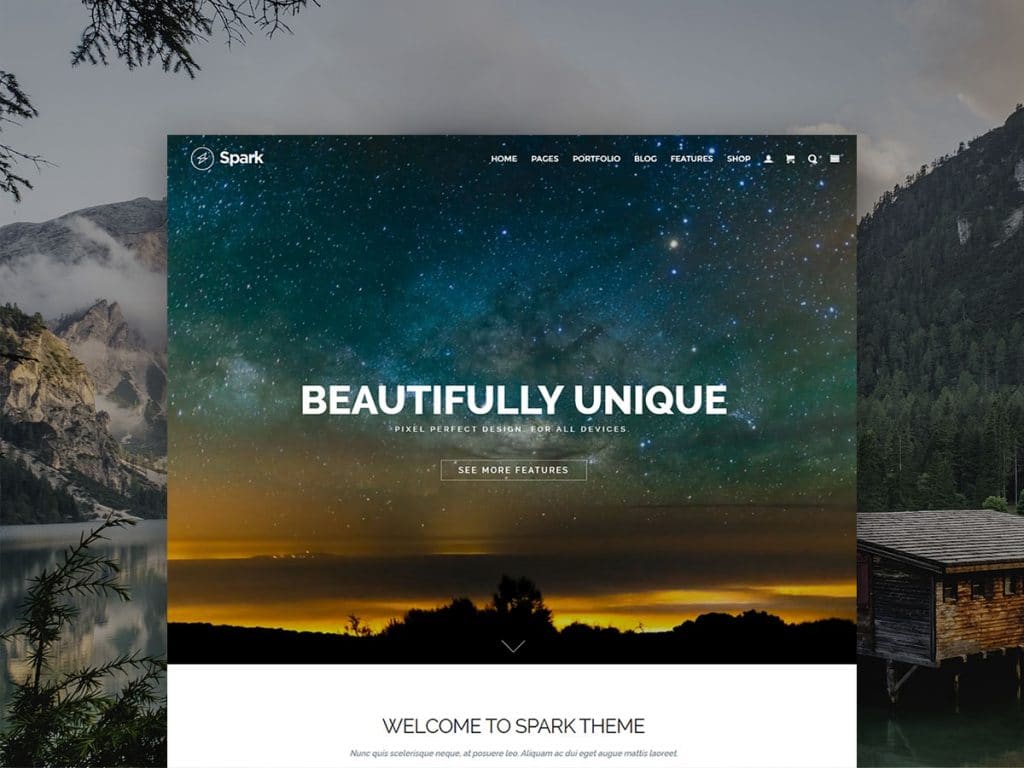 Education WordPress Theme: Courses&Learning Website Builder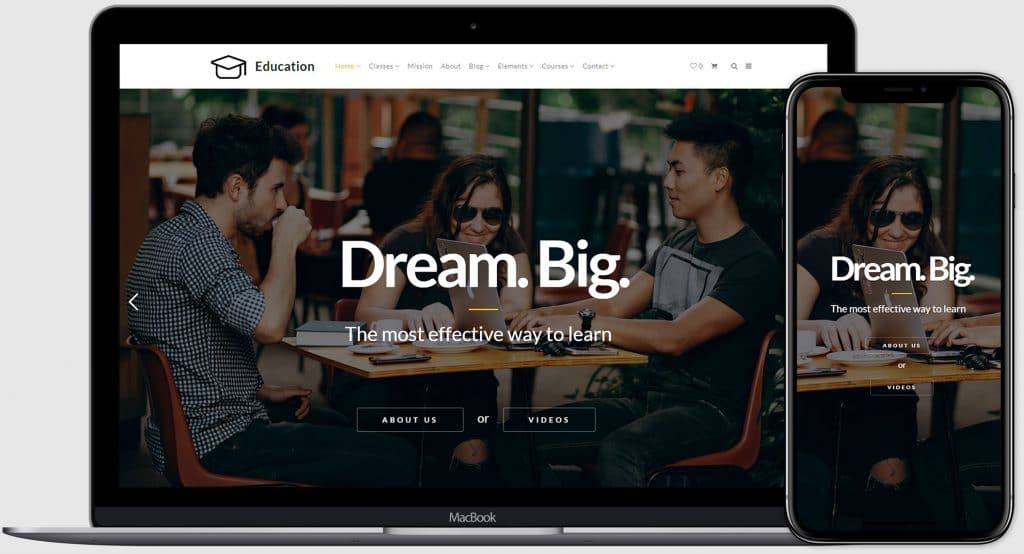 Stream WordPress Theme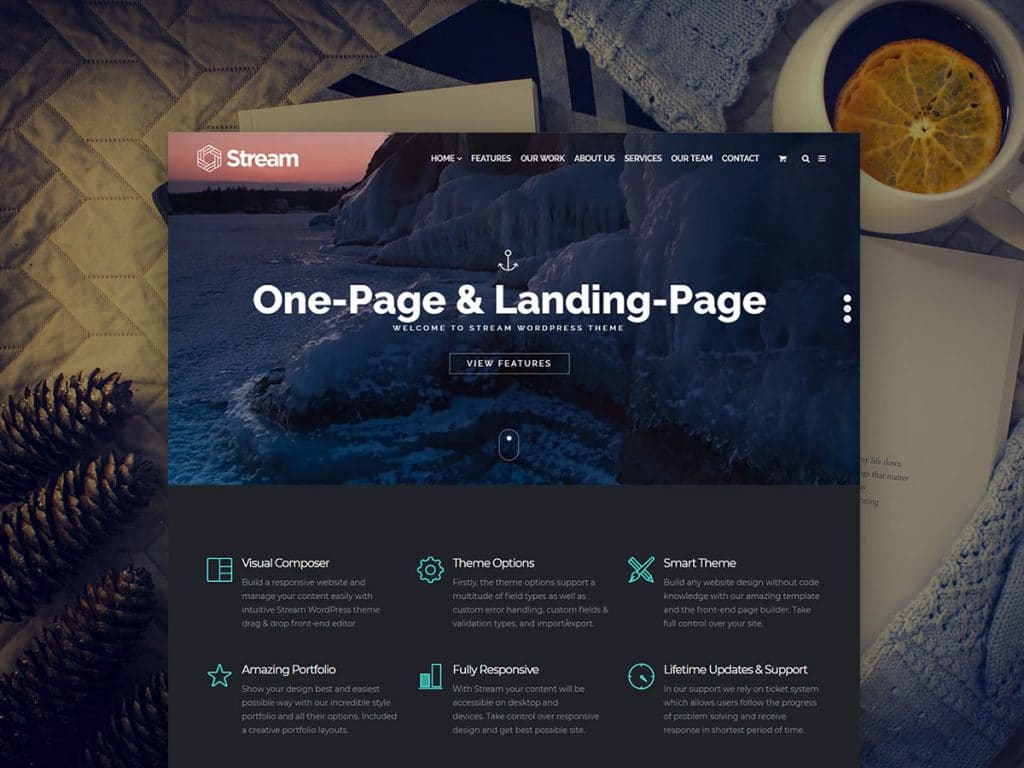 Food WordPress Theme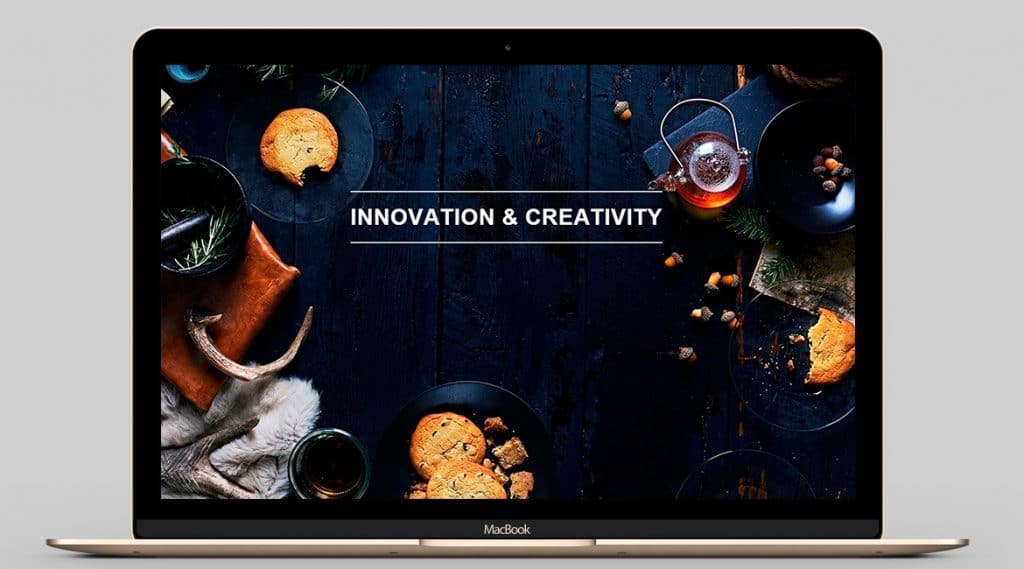 Photography WordPress Theme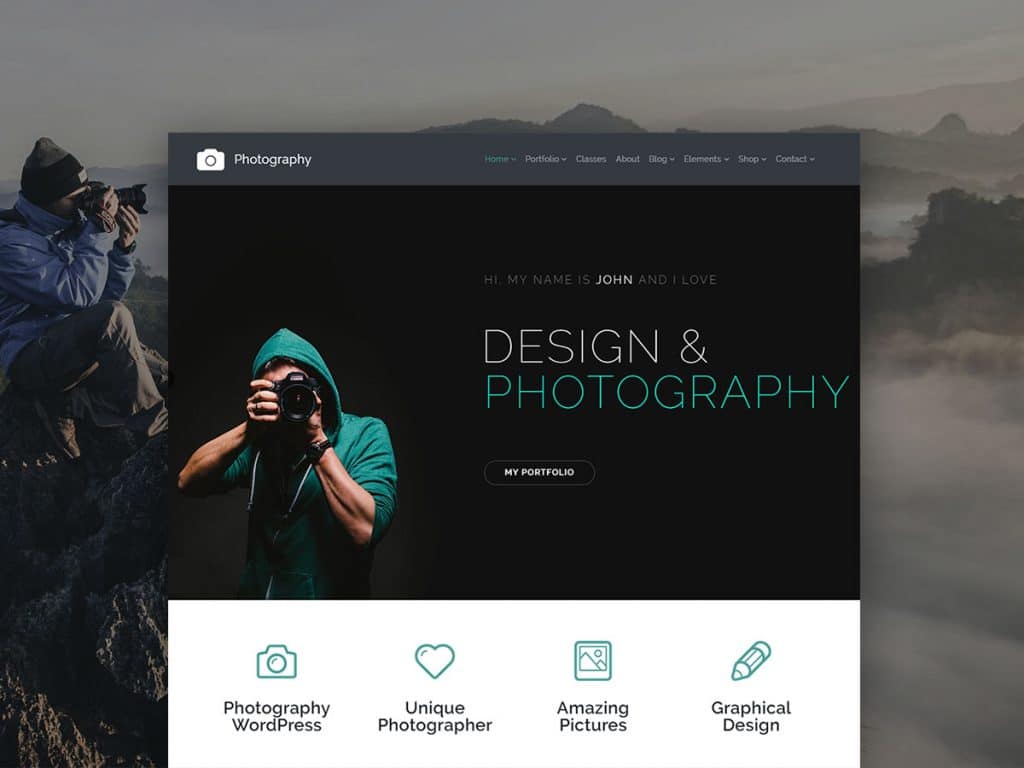 Dark WordPress Theme: Responsive Dark Website Builder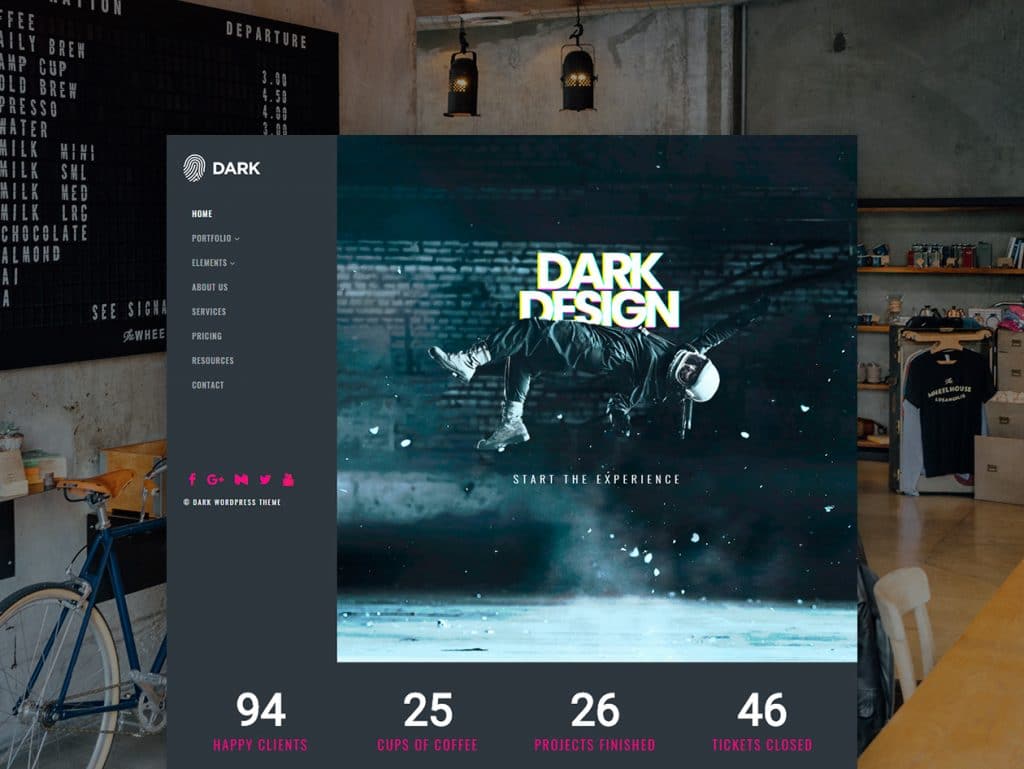 Mechanic WordPress Theme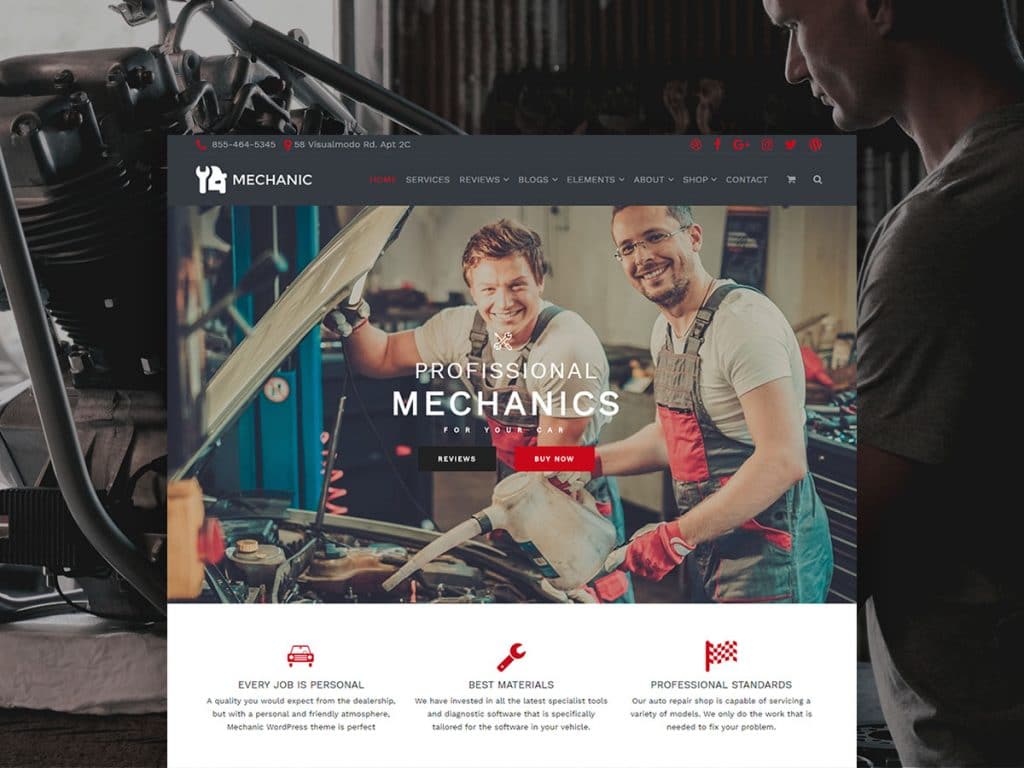 Video About 20+ Hottest WordPress Themes For Redesigning Your Blog