10 Questions You Must Be Asked at Graphic Designer Interview in 2023
Preparing for an interview can help you feel more confident and articulate during the conversation. Also, getting prepared beforehand can allow you to research the firm and the position for which you are interviewing. Plus, you can edit your portfolio and practice discussing your experience and the design process.
Taking the time to work out an interview increases your chances of introducing yourself as a strong candidate and getting the dream job. Let's go over the basic graphic design interview questions and answers. They're sure to help you stay focused!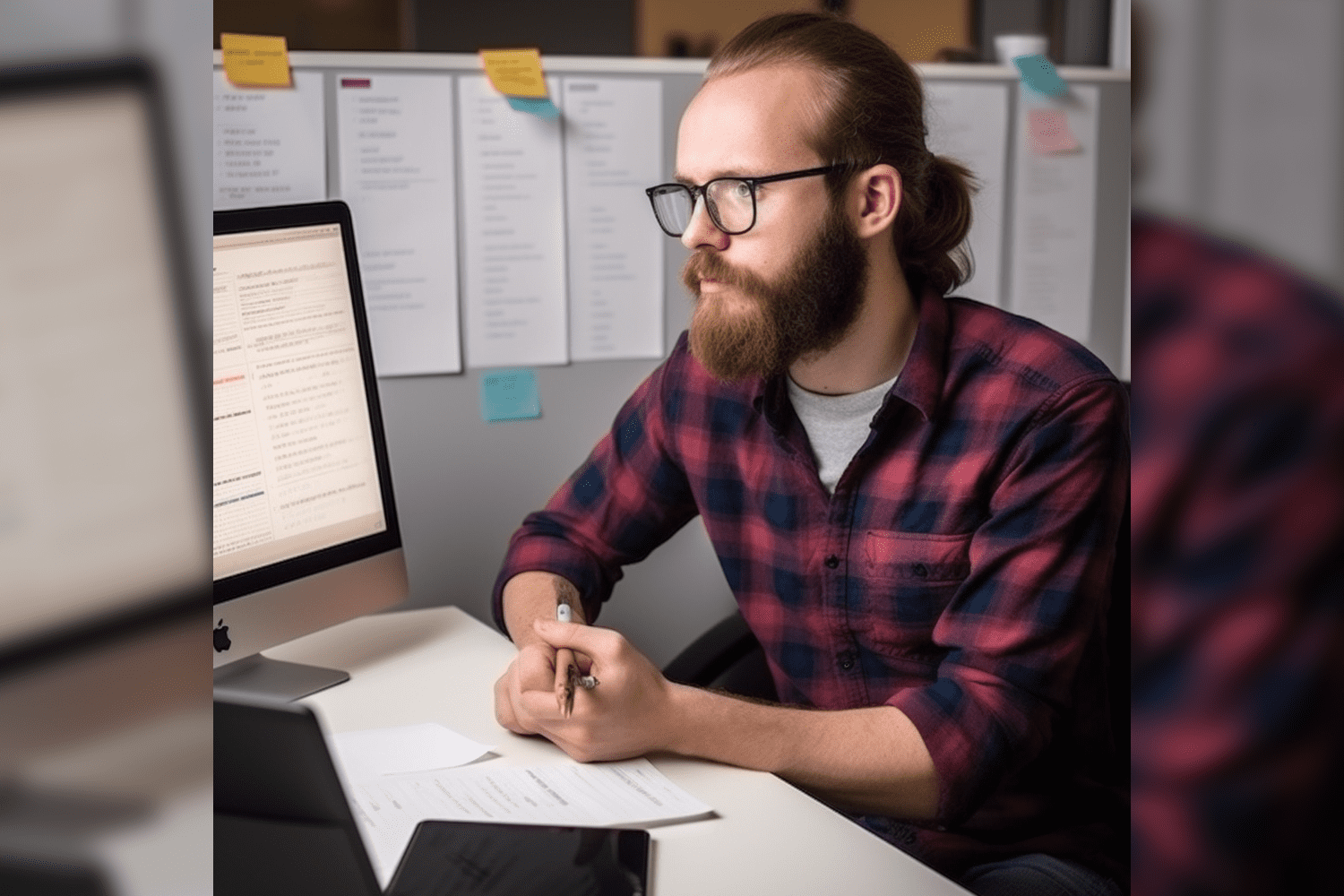 What Questions To Expect At A Graphic Design Interview?
Any interview is stressful, which often prevents you from concentrating and speaking correctly and clearly. It's a problem for most people, so don't think you're the only one. To make it easier, we recommend you plan ahead with our common graphic design interview questions.
Tell me about your experience in graphic design and how you get into this field.
Suggested answer: "I have always been interested in art and design, and I pursued a degree in graphic design in college. From there, I worked at a design agency for several years, honing my skills and working with a variety of clients."
If you don't have any experience in graphic design, be honest about it during the interview. However, you can still highlight the skills and qualifications that make you a strong candidate for the position. Tell more about your education and training, and express your willingness to learn. Show your portfolio. Let them see your work. A beautifully and properly created portfolio can sometimes say more about you than words.
What design software are you well skilled in?
Suggested answer: "I am proficient in Adobe Creative Suite, including Photoshop, Illustrator, and InDesign. I also have experience with Sketch and Figma."
Here you can also demonstrate examples of projects created using certain tools.
Can you guide me through your design workflow?
Suggested answer: "Of course! Typically, I begin by researching the client's brand and competitors to gain a better understanding of their industry. Then I sketch out rough ideas and concepts and move on to creating mockups. Finally, I refine the design and present it to the client for feedback."
What project are you most proud of?
Suggested answer: "One project that stands out to me is a branding and packaging project I worked on for a wine shop. I was able to create a cohesive brand identity that reflected the shop's unique personality. The packaging design was well-received by both the client and their customers."
If there are no outstanding examples, try to explain your design process, your experience working on brand creation, and the like. Plus, offer to complete an exercise or create a sample project to showcase your skills and style.
Have you ever dealt with a problematic client? How did you handle the situation?
Suggested answer: "Yes. I always strive to maintain a professional and respectful attitude, even in such situations. I try to communicate clearly and address any concerns they may have, while also staying true to the project's goals and objectives."
If there were no such clients, then tell the interviewer that you are an excellent communicator and ready for any situation.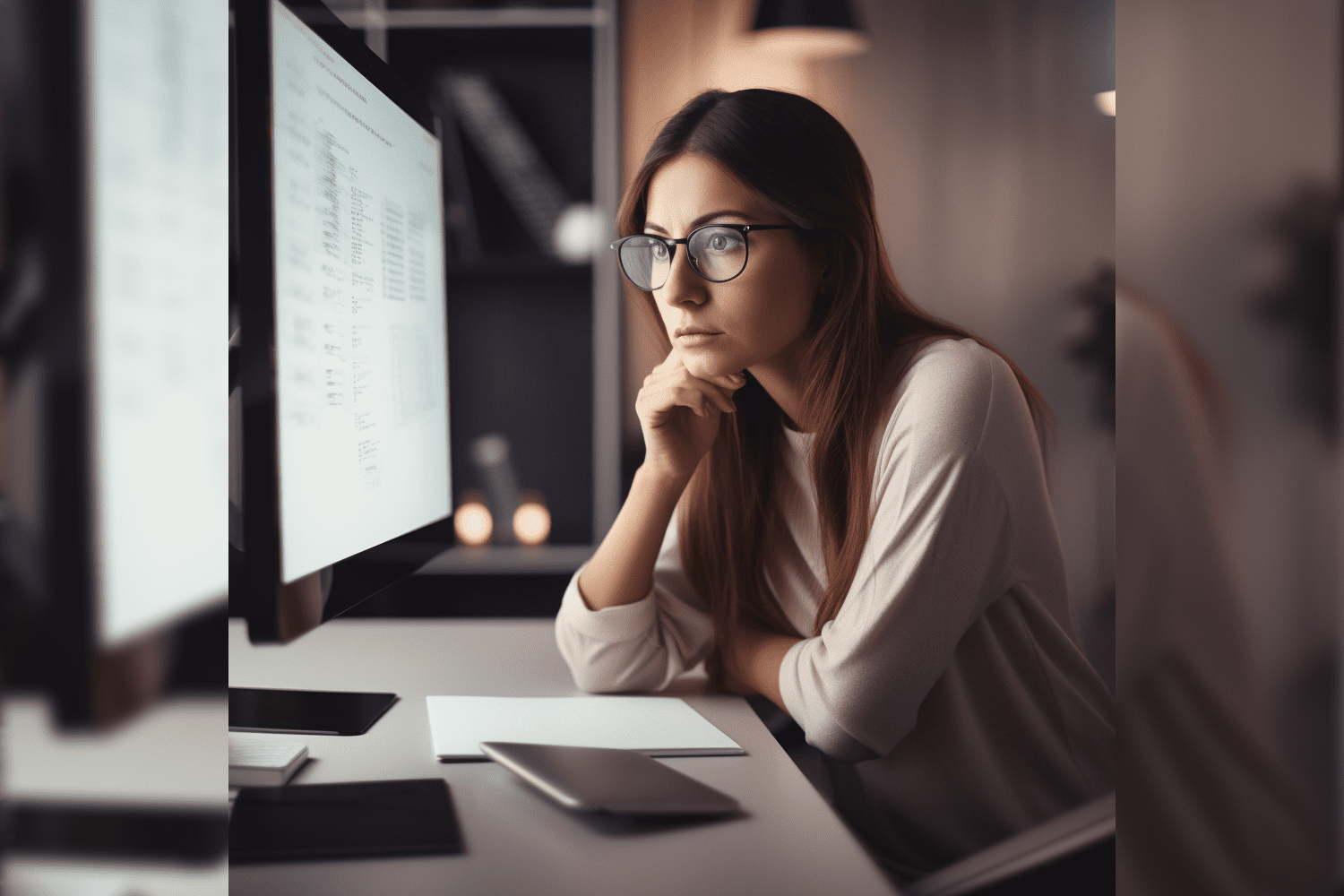 How do you stay on top of design trends and advances in technology?
Suggested answer: "I am constantly monitoring trends and innovations in design, regularly attending conferences and seminars, reading industry publications, and following design blogs and social media accounts. I watch YouTube channels, follow top web designers, constantly looking for new techniques and testing emerging technologies."
Give an example of how you cooperate with the team on a design project.
Suggested answer: "I recently worked on a website redesign project with a team of designers and developers. We held regular meetings to discuss our progress and collaborated on the overall design and functionality of the site. We take each other's feedback, and I listen with interest to what my workmates can suggest."
How do you prioritize and manage your workload?
Suggested answer: "I do it by assessing each project's deadline and complexity, and then creating a schedule that allows me to complete each task efficiently. I also make sure to communicate with my team members and clients to ensure that everyone is on the same page regarding project timelines."
How do you deal with constructive criticism?
Suggested answer: "I took the feedback to heart and made the necessary changes to the design to better meet the client's needs. I always welcome feedback and strive to continually improve my work. For me, criticism isn't something bad, it's a push that opens up more possibilities."
What are your long-term career goals as a graphic designer?
Suggested answer: "My long-term career includes continuing to develop my skills and knowledge in the field, as well as taking on more leadership roles within design projects. I also hope to work on more socially impactful design projects in the future."
A graphic designer's work is about inspiration and crazy ideas that are realized with online tools. You need to be ready for any graphic design job interview questions to get the desired position. We hope that our questions and answer ideas will help you and make you more confident!
FAQ
Here are a few frequently asked questions about questions in a graphic design interview
What kinds of questions are asked in a graphic design interview?
These are questions about your experience, skills, communication with clients, personal brand, etc.
What questions to ask in a graphic design interview?
If you ask questions, you show yourself motivated to get a position in the company. Ask about company mission, cooperation within the team, what types of projects are being designed, whether there is an opportunity for professional growth, what are the deadlines for work, etc.
Some Awesome Videos about Graphic Design Interview
Graphic Design Interview Questions with Answer Examples
Graphic Design Interview Questions with Answer Examples. We review 5 great Graphic Design interview questions, with advice on how to answer each question, and our own answer example. 
Was this page helpful?
We will be happy if you decide to share this article with your friends on Facebook. Just click on the button and you're done
What are your concerns?
Thanks for your response!
You have already left your review.
Disclosure: MasterBundles website page may contain advertising materials that may lead to us receiving a commission fee if you purchase a product. However, this does not affect our opinion of the product in any way and we do not receive any bonuses for positive or negative ratings.