Errorist is long, vintage typeface with 3 styles, tons of alternative glyphs and multilingual support. It's a very versatile font that works great in large and small sizes.
Errorist is perfect for branding projects, home-ware designs, product packaging, magazine headers – or simply as a stylish text overlay to any background image.
Uppercase,lowercase, numeral,punctuation & Symbol
Regular
Outline
Textured
Tons of alternative glyphs
Multilingual support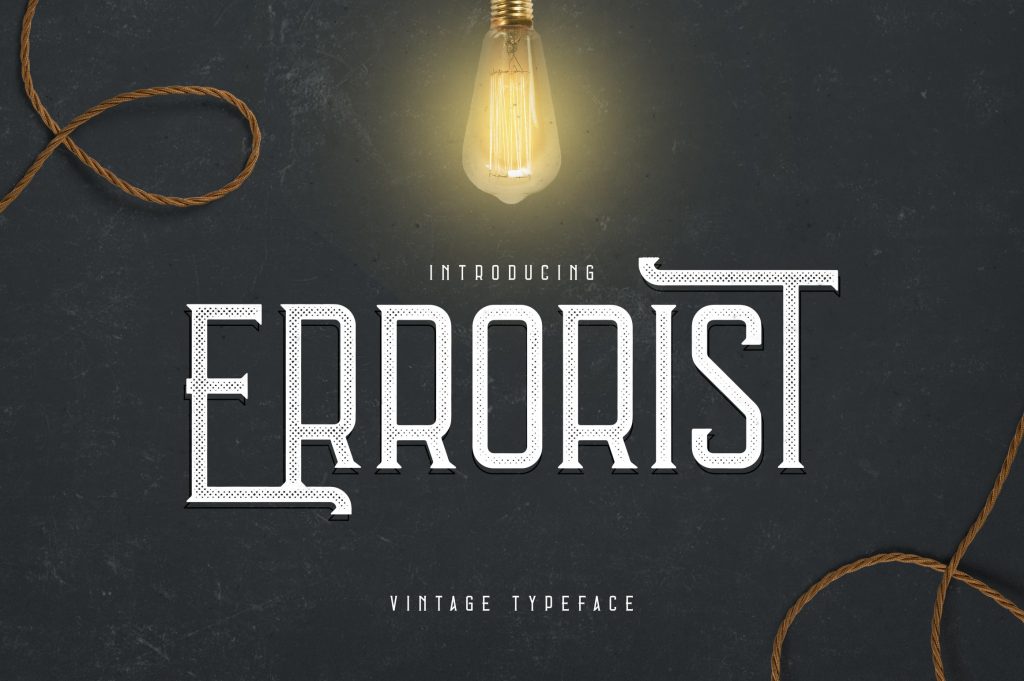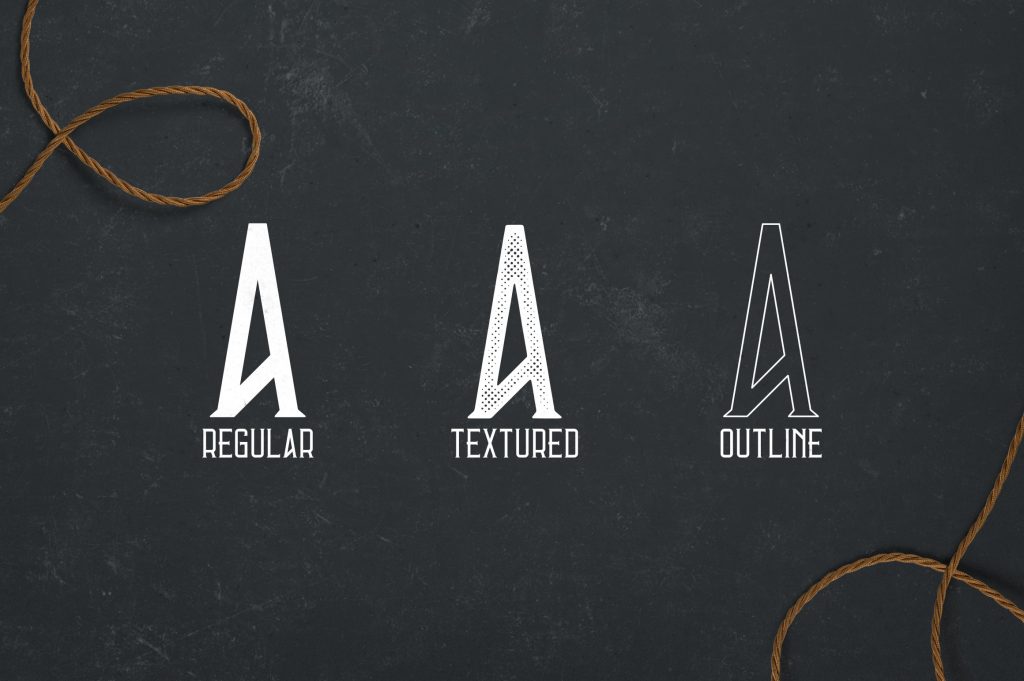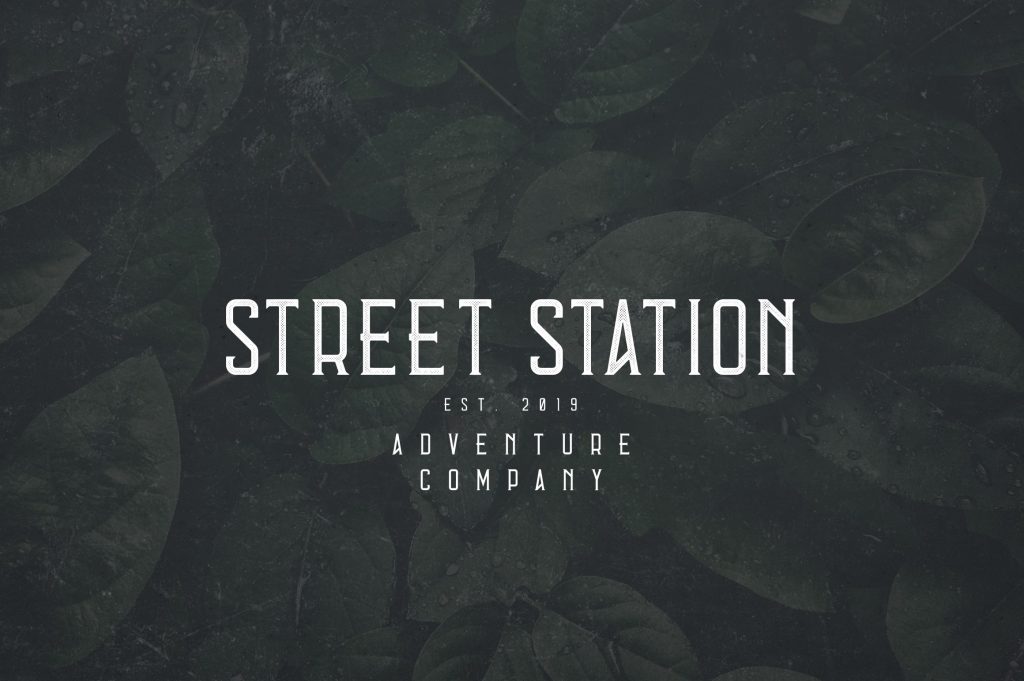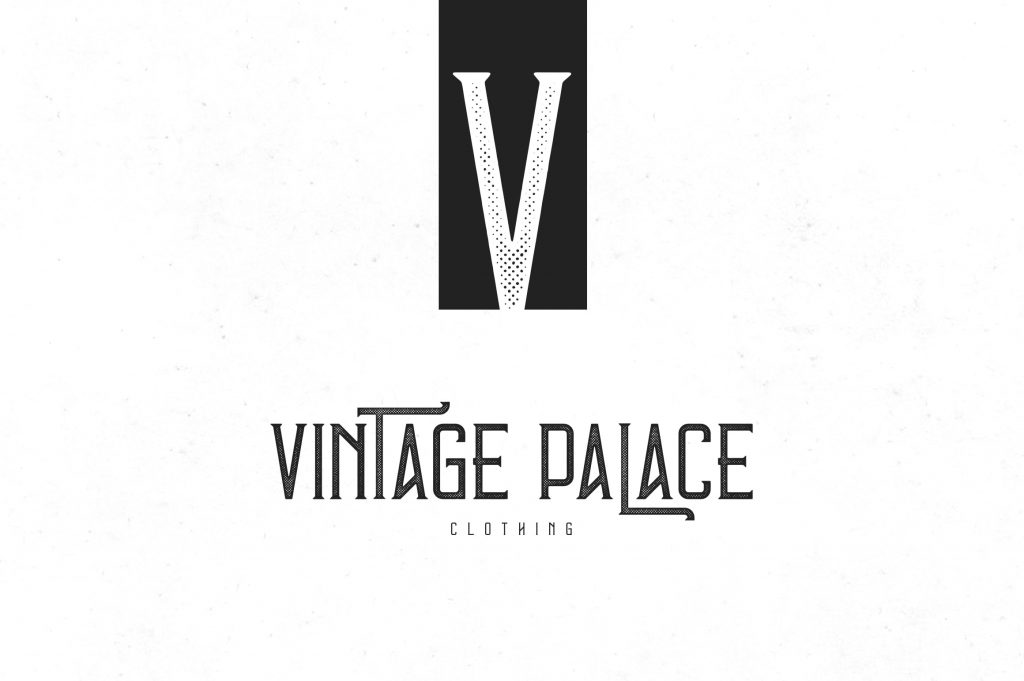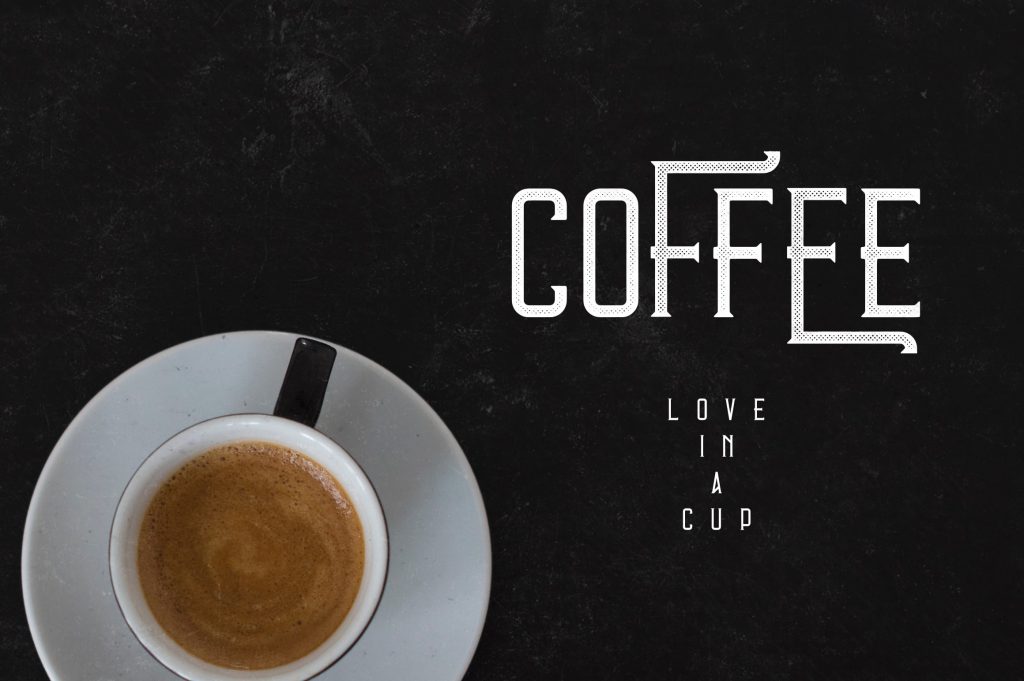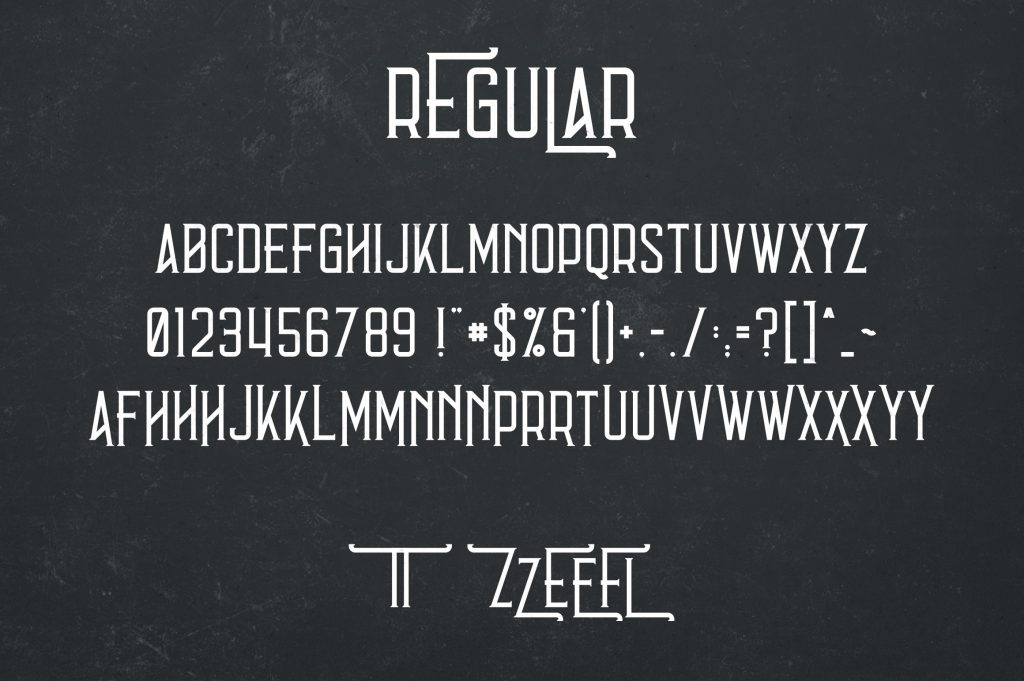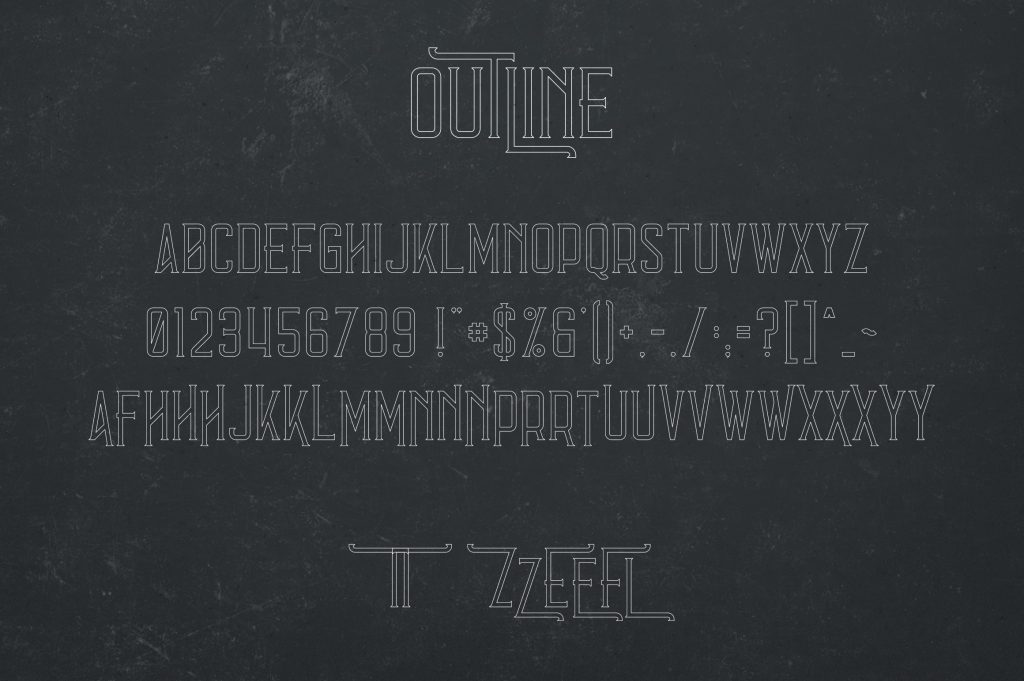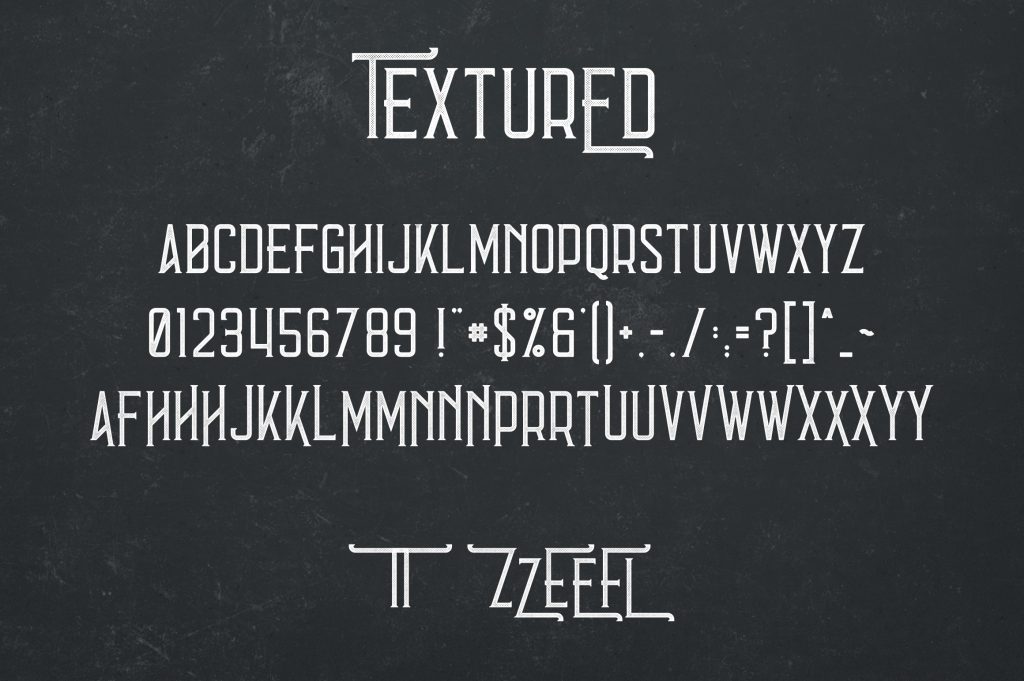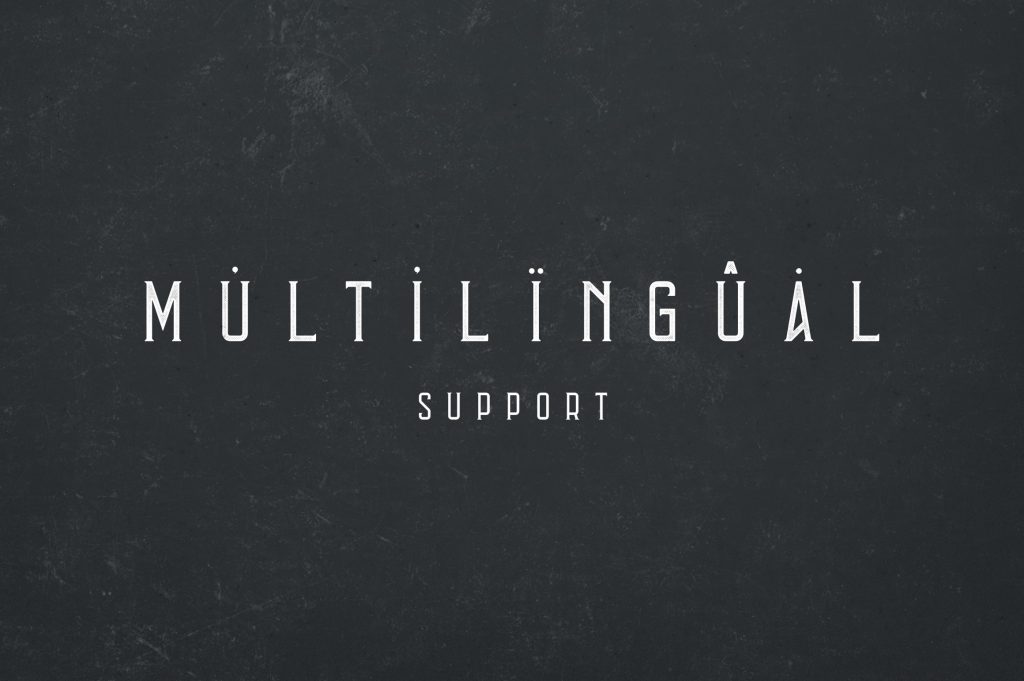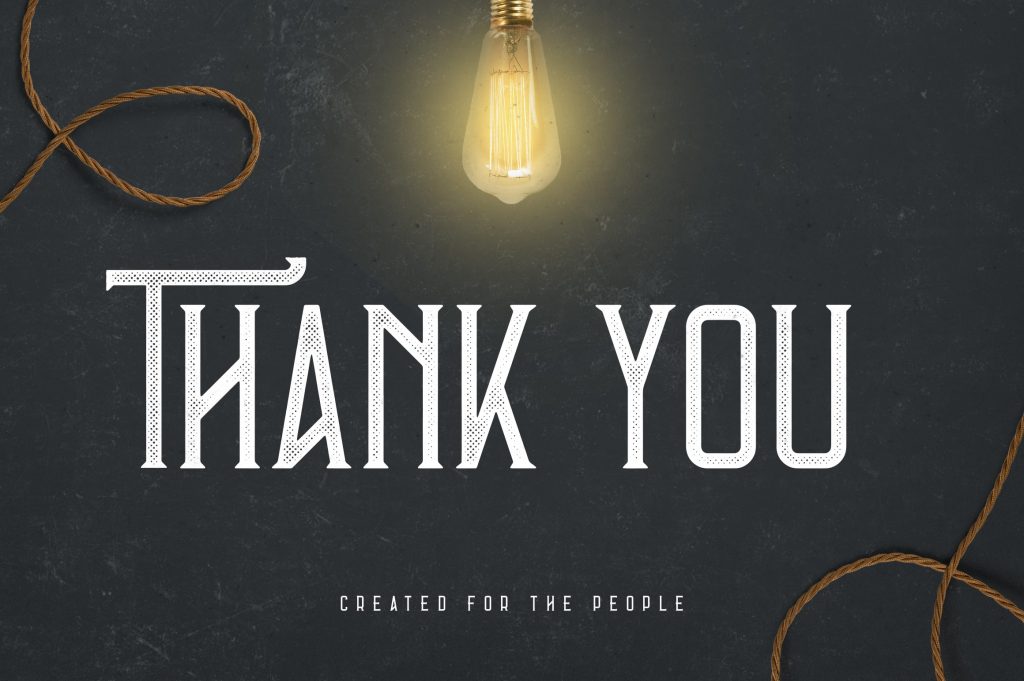 Exactly What Are Fonts? What Makes Fonts Vital?
A web font is a group of signs of a particular dimension and design that shapes one thematic and structural system. The key purpose of any font is to attract the audience's interest with its outline and shade and make him check the written text. A high-quality font allows you to present not just the words but also a particular feeling. Stylish and uncommon fonts are more effective and more noticeable, so every company attempts to actively use its unique one as an essential element of their identity. The price for customized web fonts frequently ranges from zero to hundred dollars.
What Are The Kinds of Fonts?
In case you're a graphic artist or web designer, you can undoubtedly single out a lot of various classifications with their historic and technical features, like Slab, Grotesque, and the Transitional. However, naming all of them is very difficult, so here are 4 main types to learn about:
– Serif – the characters have small dashes at their ends, meant to compose more traditional fonts;
– Sans-serif – the characters without serifs at the ends, which offers a more modern, "clean" style and makes easier the comprehension of big content fragments.
– Script – lovely cursive or handwritten typefaces in which characters are usually crossed with one another. Script is perfect for creating a classy, fun and relaxed handwritten text.
– Decorative typefaces – made mainly for attracting the reader's attention or used for another certain effect or goal.
How Can Fonts Have An Effect On The Perception of the Service?
The quality of typography can determine the way in which customers perceive and grasp written information. Fonts help to capture attention and establish structure. They determine the atmosphere and develop brand recognition. Marketers are aware that typography can create or destroy any visual advertisement, business logo, or brand visuals. Whenever one uses sloppy or commonly used fonts, visitors consider the style and design as low quality and never pay attention. Whenever the font is un-readable, your entire artistic venture does not work out to accomplish its goals.
What Are Web Font Kits and What Is Their Cost?
Font packages are the staple offers for successful creative designers. A bundle is actually a selection of several premium fonts. A bundle costs you significantly less in contrast to price of all these fonts separately. Investing in a font bundle you save up to a whopping 99%. At Masterbundles.com, one can find font bundles for $4- $50, primarily based on the quantity of fonts contained in the package deal.
I Have Not Seen Any Suitable Fonts in This Package Deal. What to Do?
Don't worry about it! Master Bundles features hundreds of different bundle choices for numerous occasions and styles. Just check out our site and you'll surely discover something to your preference and requirements.
What Other Alternative Bundles Do You Promote on MasterBundles.com?
Besides web font packages, we have plenty of handy web design and development packages to provide. Those can have a good impact on your performance in case you are a graphic designer or artist. Those are pre-made sets with high quality icons, vector illustrations, WP templates, and overall, graphic bundles with multiple solutions combined. All of those sets are super affordable throughout the sales period, so you better keep track of those discounts before time runs out!
What is MasterBundles.com?
Masterbundles is an online marketplace. On our resource, expert designers promote their creations at the best prices. This site offers the best design bundles out there, and our products are well praised by clients. Take a look at our blog, it is packed with useful and inspiring material for professional web designers. Furthermore, for those who register for our newsletter, you will be the first to learn about our discounts. And we absolutely love discounts. There are always coupons and promo codes available to cut the prices to a bare minimum.
Please Take a Moment to Pin This Bundle to Pinterest