Create your own vintage Victorian style art and designs with this set! Best-selling retro text styles and vintage brushes are waiting for you here!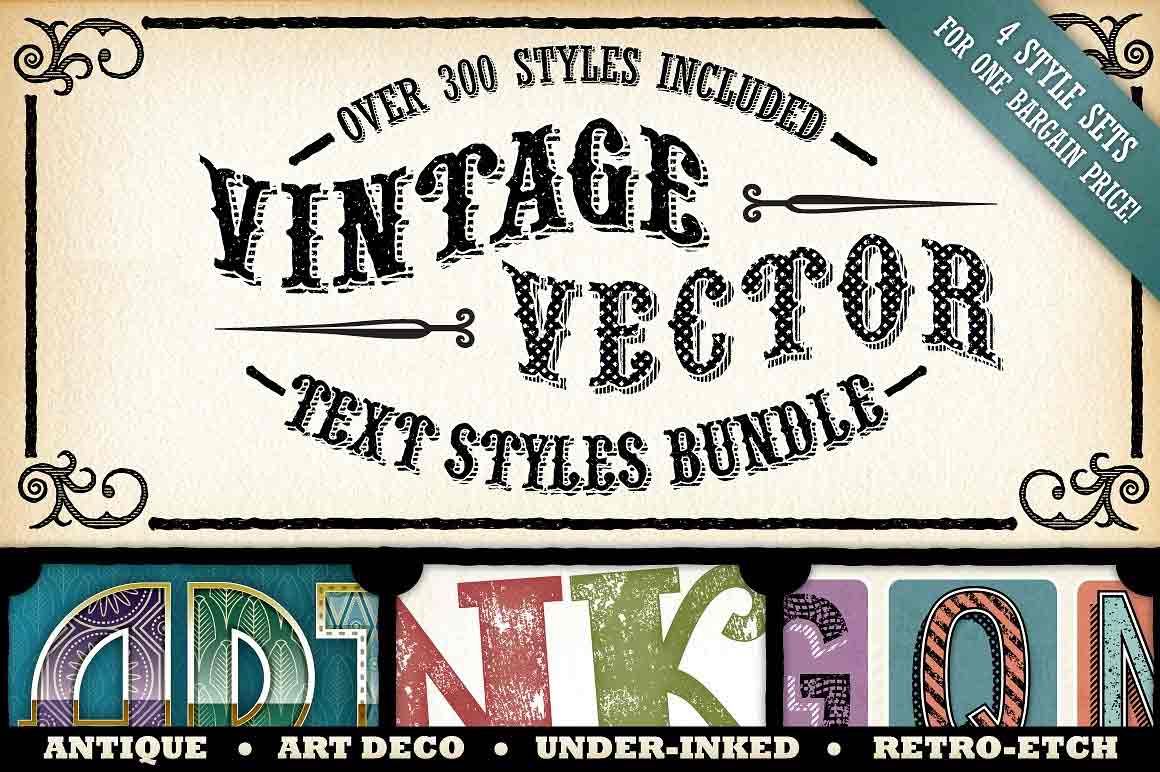 The styles are great for adding an instant vintage look to the text. All the changes are applied with just one click! They work with vector shapes too.
Here's what you get:
Art Deco Text Styles + BONUS backgrounds and objects
Under-inked Print Styles
Vector Antique Styles
Retro Etch Text Styles
Vintage Pen and Ink Brushes – 50 Brushes
Here's what one very happy customer said:
"These brushes make it possible to achieve the elegance and charm of the nineteenth-century figurative style. Great work!!!"
A very thorough guide on how to load, apply and then adjust the brushes and text styles is supplied. Compatible with Illustrator CS5 to CC
Preveiws:
Vintage Pen and Ink Brushes
Each brush has been carefully sourced from antique hand-inked illustrations. It was then converted to vector format and refined, ensuring that the life-like qualities have been retained. The set is perfect for adding vintage authenticity to your designs and Illustrations.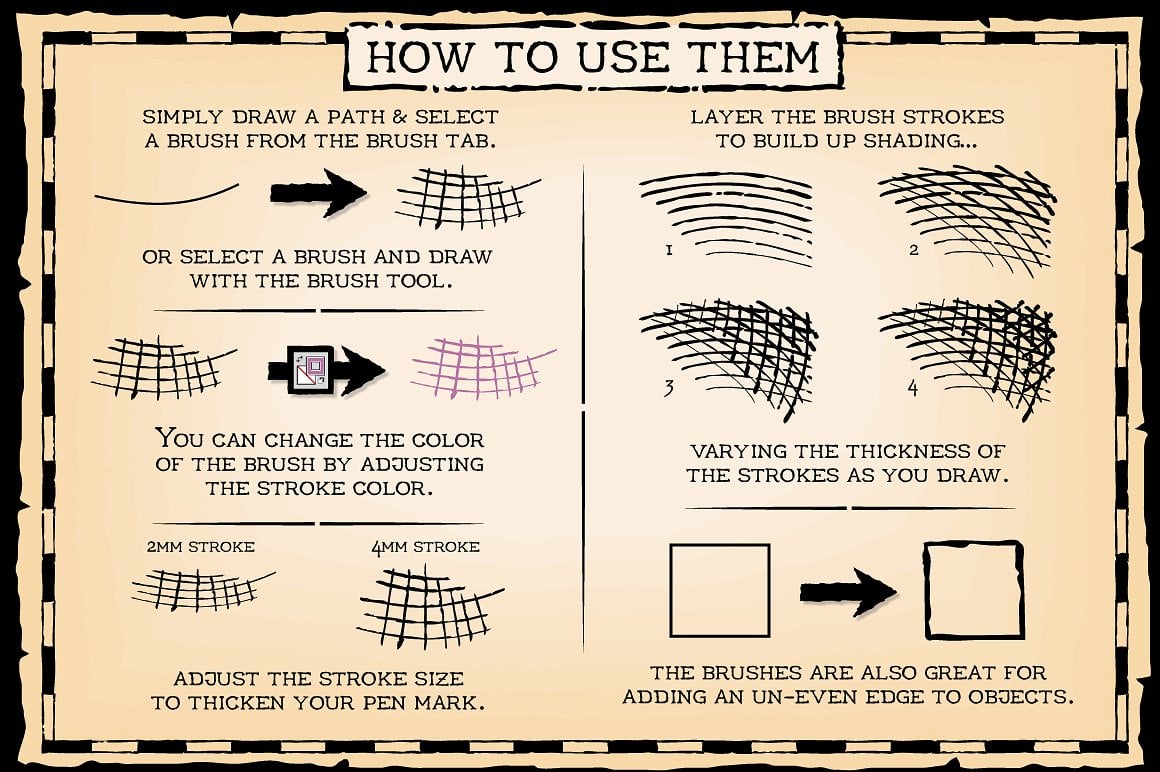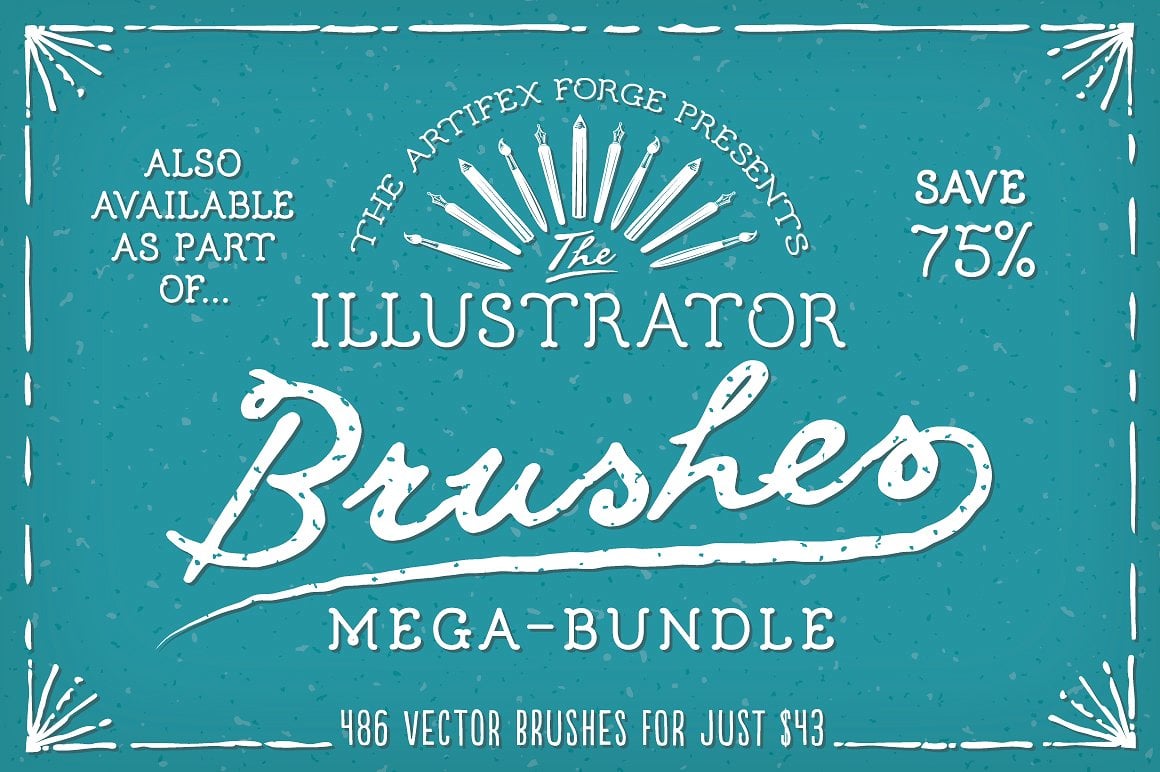 Art Deco Text Styles + BONUS backgrounds and objects
Art Deco was the prominent art style of the 1920s and 1930s. It featured bold geometric shapes and beautiful decorative patterns. This pack enables the user to add some of the glitz and glam of this iconic era into their designs!
What's included:
An Illustrator EPS containing all 10 styles.
3 art deco Backgrounds and the border used in the preview
Instructions.
Please note this product is compatible with Illustrator CS4 to CC only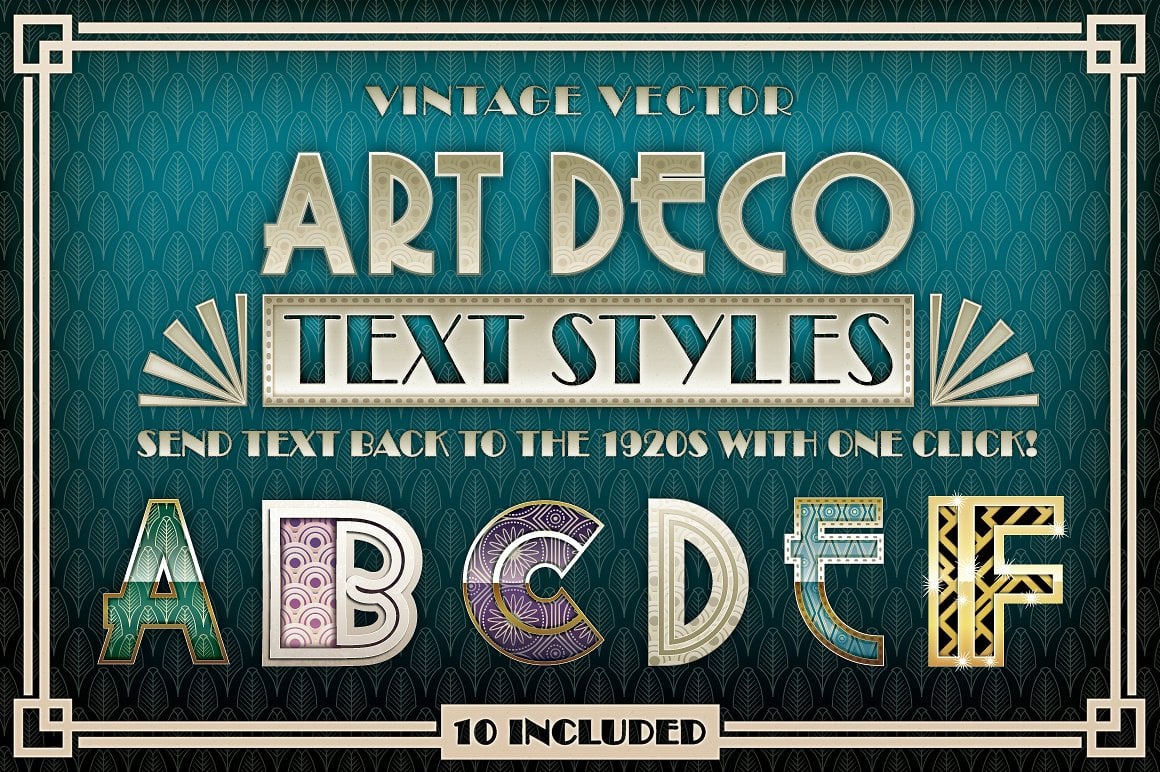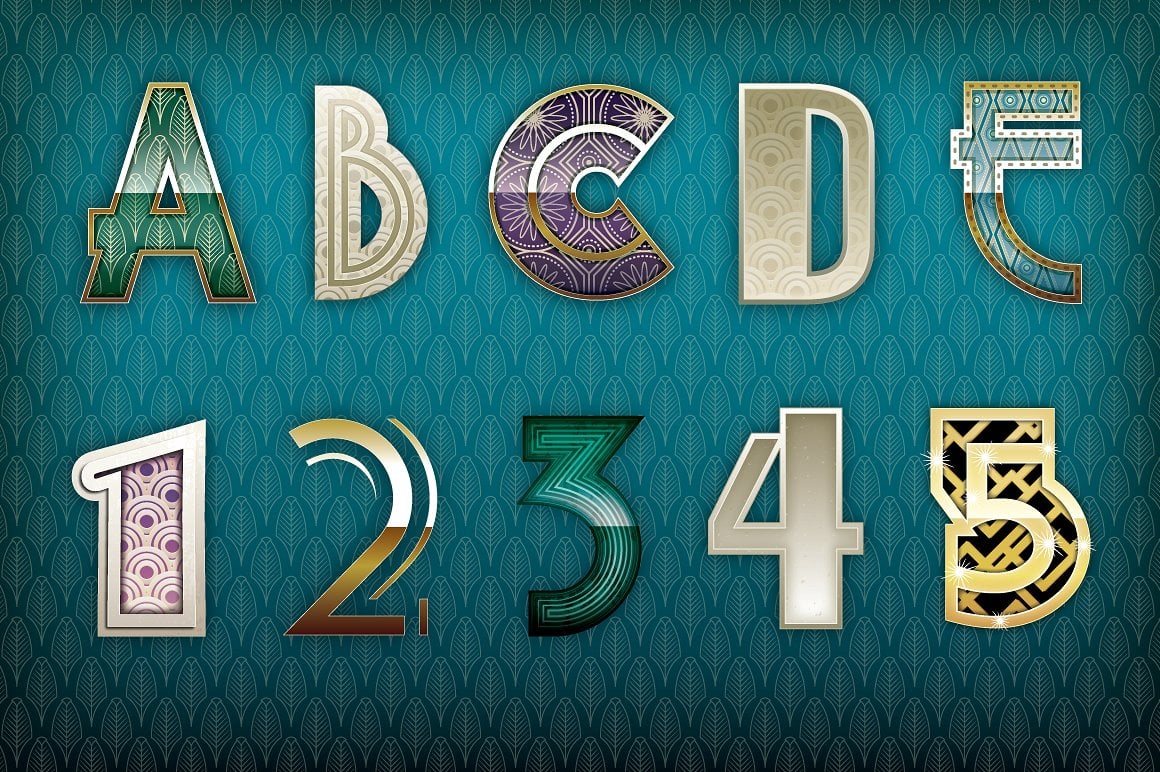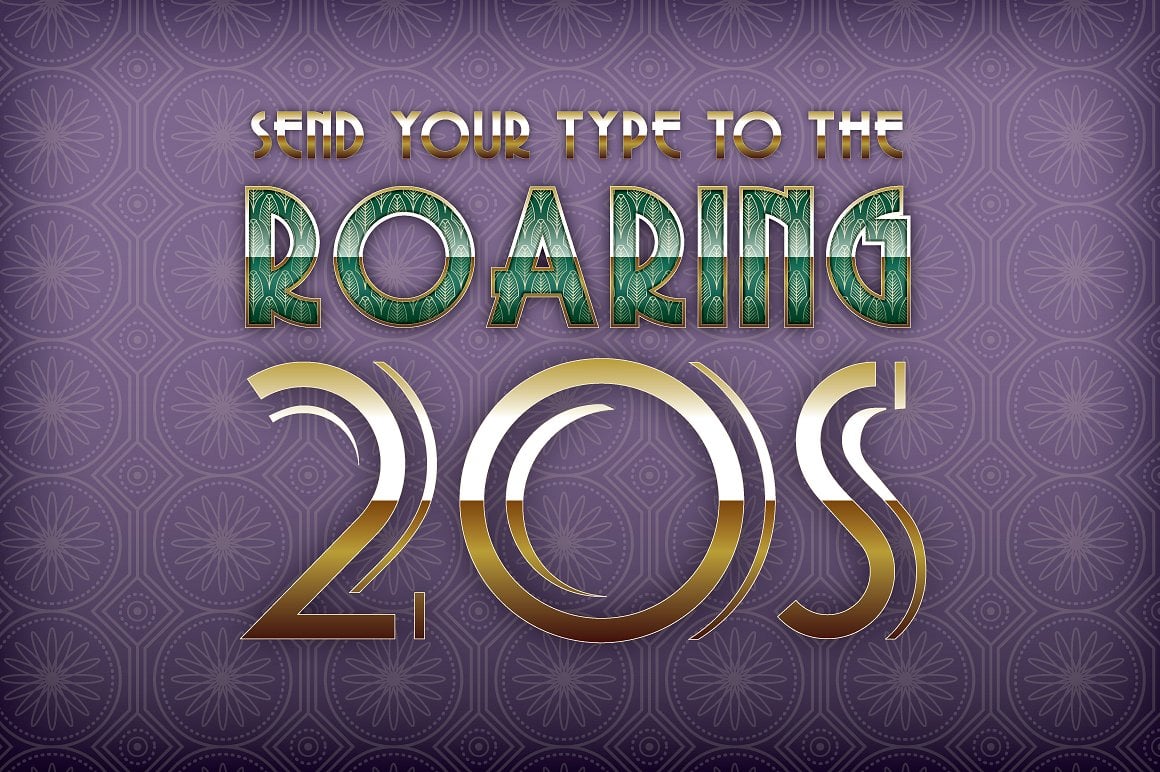 Under-inked Print Styles
Compatible with Illustrator CS1+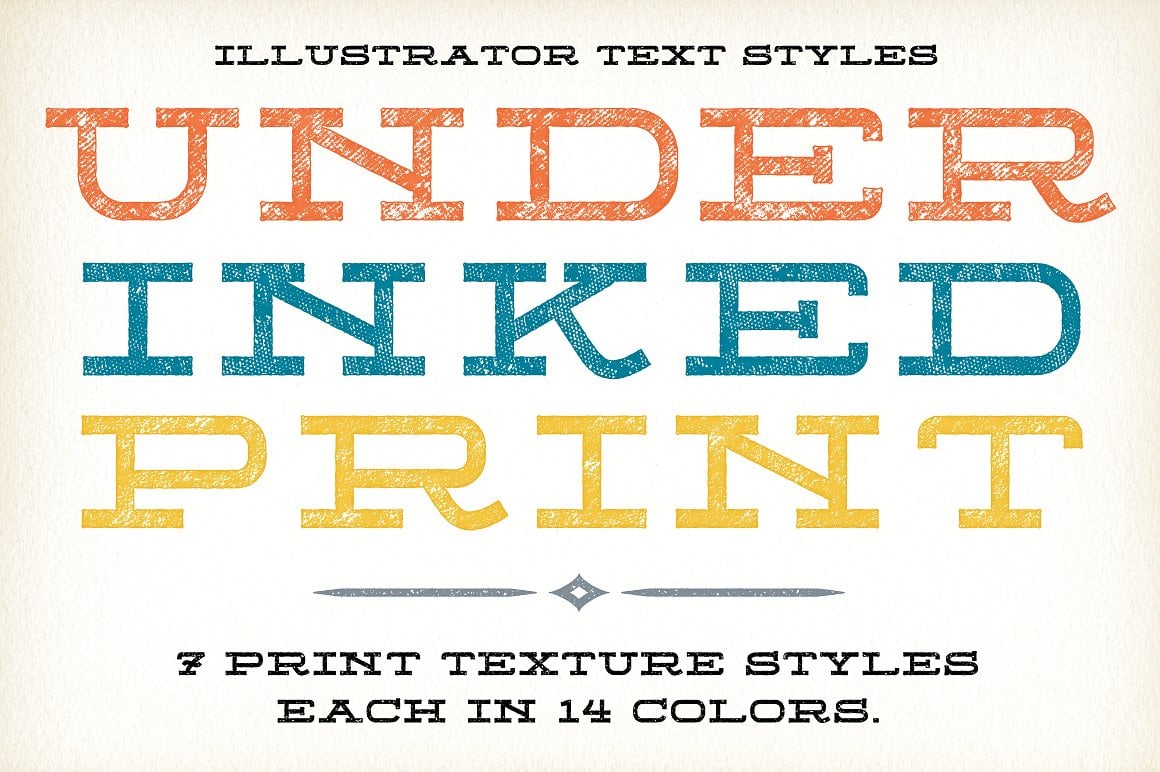 Here's what customers are saying about the pack
"These are great!.. completely easy to use. Point and shoot. I'm such a big ArtifexForge fan. The examples are not only gorgeous design – but thoughtful in showcasing just what it can be used for – which inspires all kind of new ideas for my work."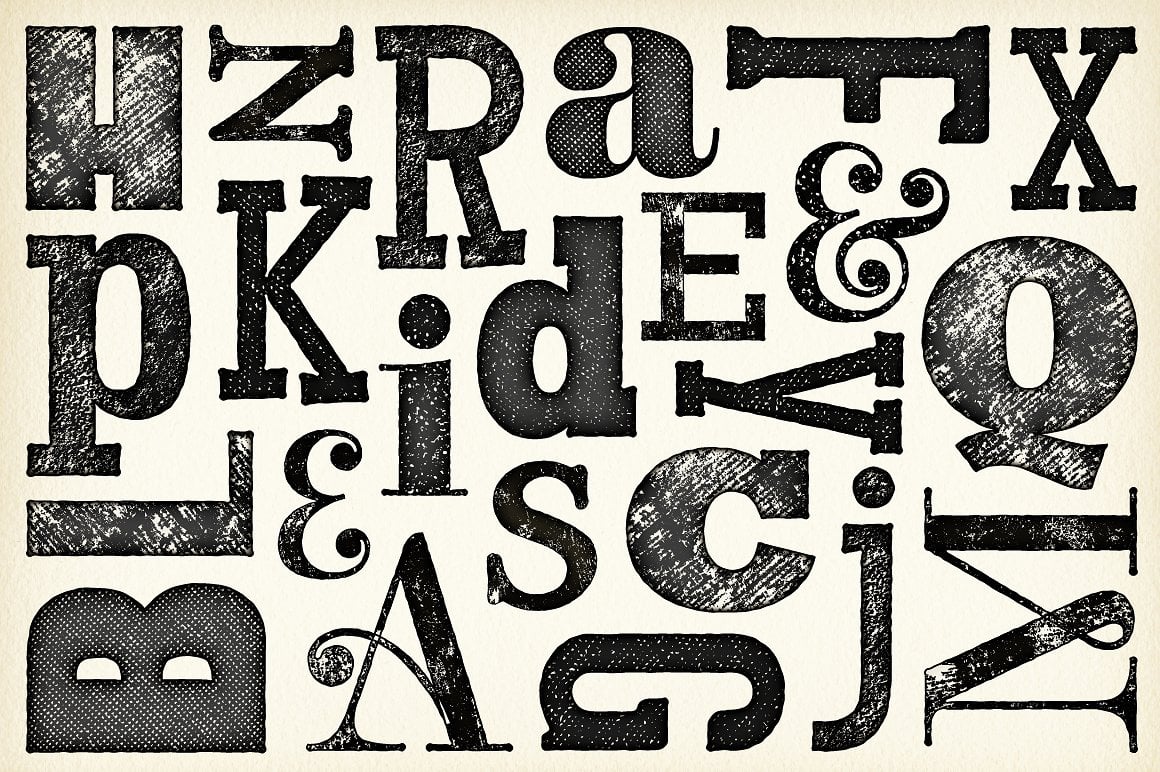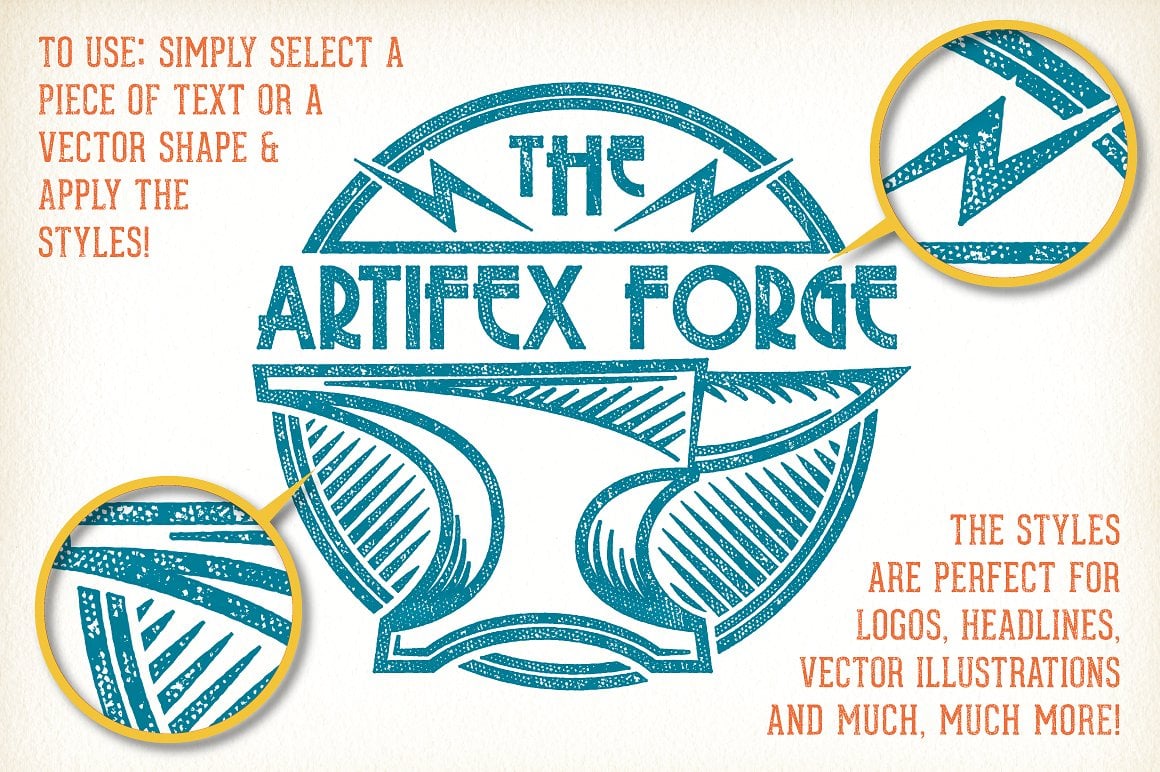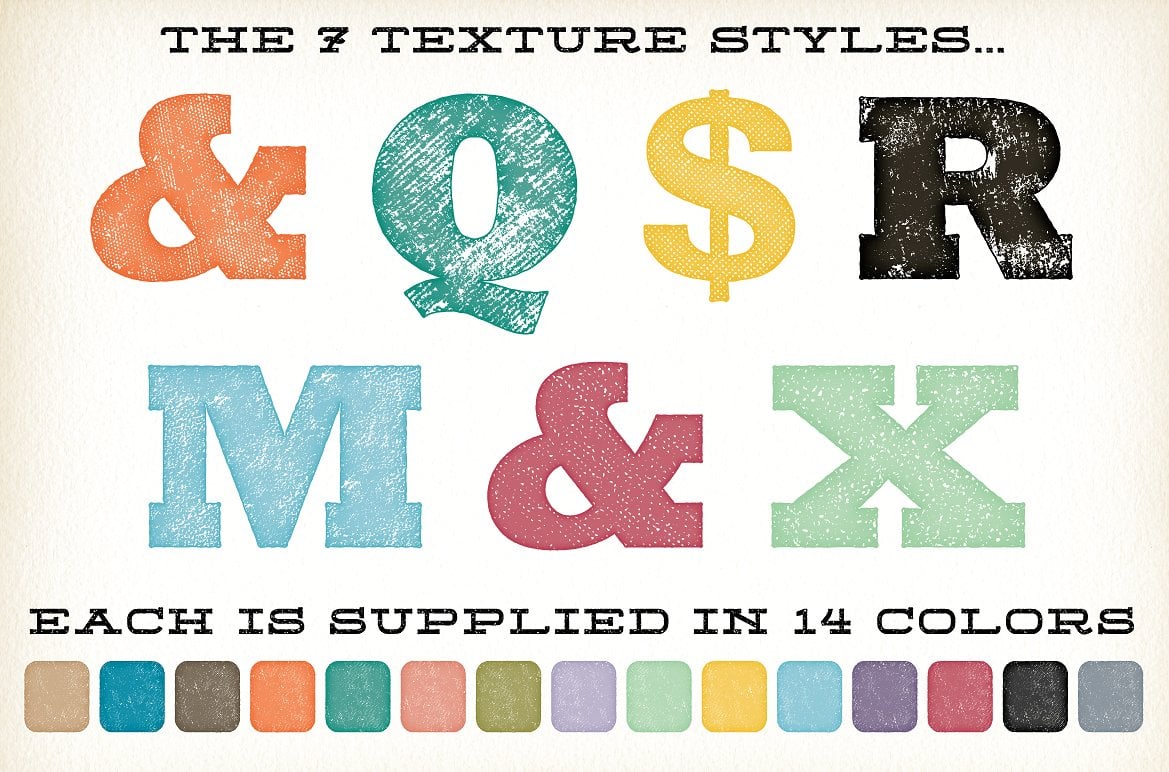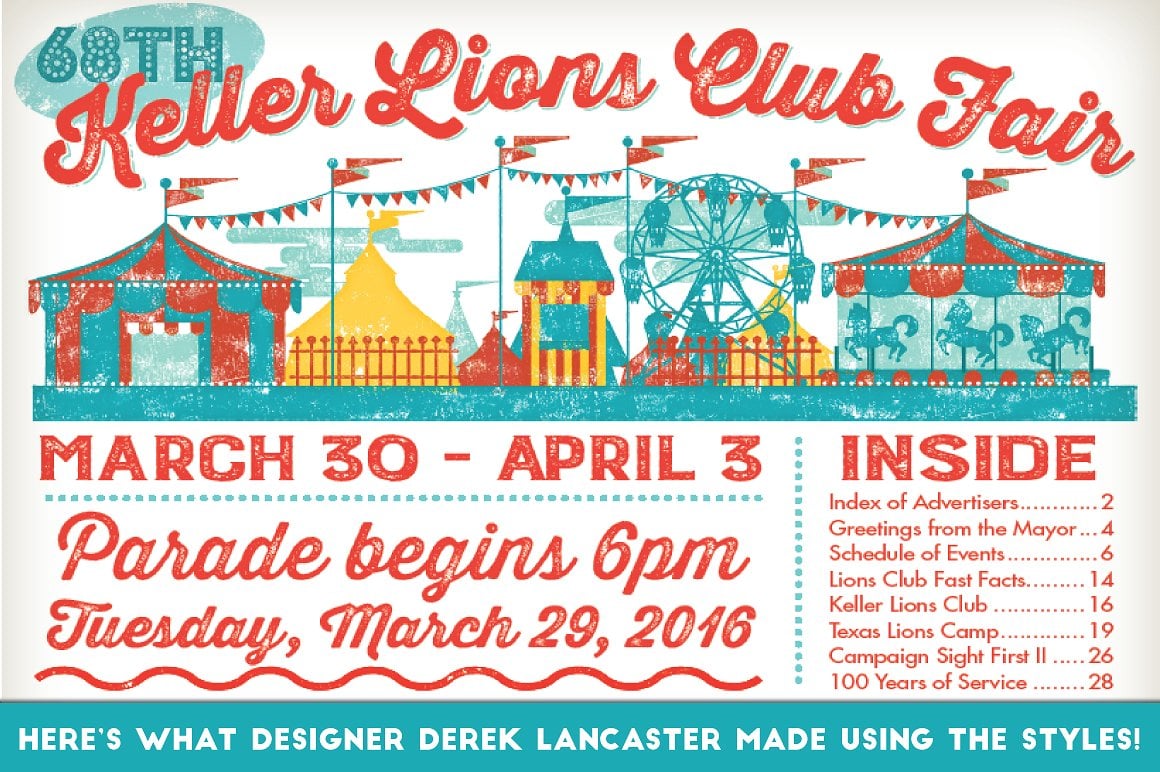 Retro Etch – Vintage Styles
What's included:
An Illustrator EPS containing all 95 styles.
Examples of the styles applied to text with appropriate backgrounds (as shown in the second screen grab).
A BONUS set of retro color swatches which are designed to work with the styles.
Instructions.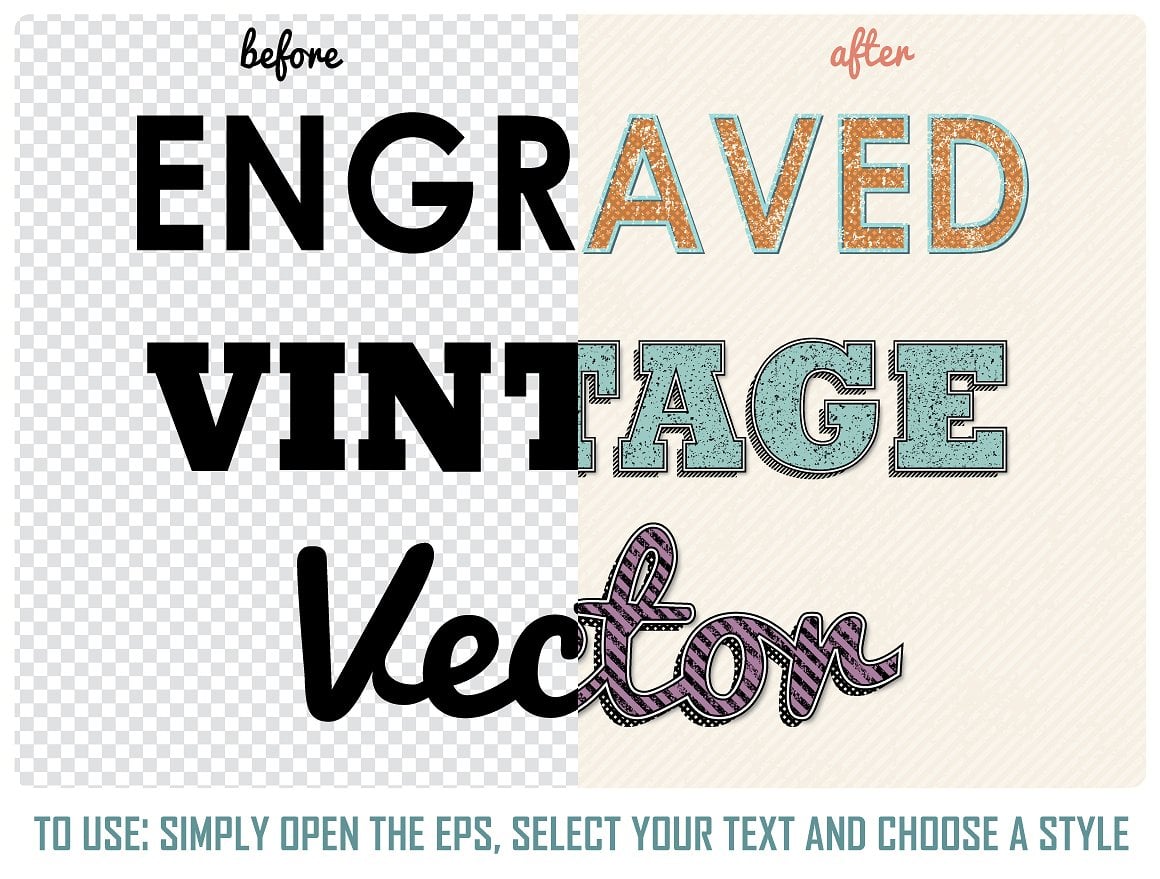 Vector Antique Styles
The pack contains:
The styles – 28 different varieties, each in 8 colors. The patterns that were used to create the styles. Instructions.