Description:
Are you still trying to improve your website based on guesswork? If you're honest, are a lot of your changes are based on hunches or perhaps a single piece of data?
You need to build a broad picture of user behavior to redesign successfully without needing weeks of research.
The trick is in quickly gaining the right evidence in the right order.
You don't need 20 hours of video, just a method for doing things in a lean, practical, and focussed way. And you'll be able to save even more time with the accompanying canvases and templates.
This course will teach you the UX design framework for doing just that. It's a lean system for an evidence-based design you can use on any live website.
The core things you'll learn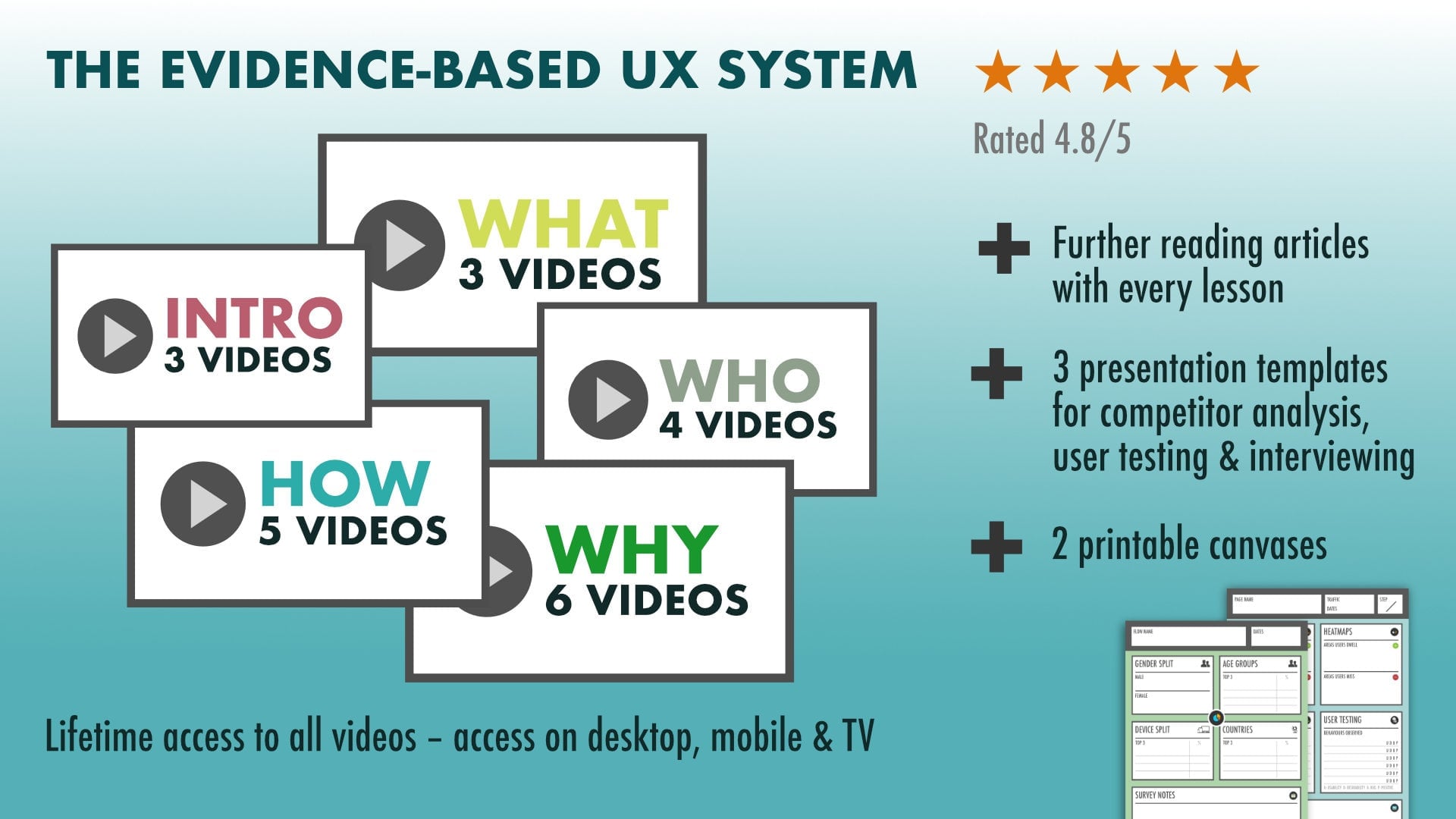 An online video course – over 1,000 students enrolled!
Course content
How to set up a conversion funnel;
What analytics data can tell you about your page performance;
How analytics data can tell you who your users are;
What to look out for when surveying your users;
Where users spend time on pages with heatmaps;
The exact user journeys with visitor recordings;
Exactly what users think through remote user tests;
How to analyse what your competitors are doing;
Tests you can do early on with your designs;
Quick methods for testing prototypes.
Who need this course
Anyone who wants to improve a business website
Great for company founders, marketers, designers, and developers
Great for people looking to improve their UX skills whilst on the job
Reviews