Sweet Watercolor Bundle: 320+ Elements with Extended License
We are happy to introduce the cutest bundle ever! This set of 320+ watercolor elements will cheer you up at a glance 🙂

The 320+ watercolors included can be used for all kinds of projects – the only limit is your creativity. Use them for prints, stationery, logos, invitations, greeting cards, posters, badges, phone cases, web design and so much more. These delightful watercolor elements will be a perfect fit for everything!

See what's inside:
WATERCOLOR ICECREAM
16 patterns PNG / 300 dpi / 3000x3000px
25 separate elements PNG / 300 dpi
WATERCOLOR TEXTURES VOL.1
29 Transparent PNG textures in HI RES
WATERCOLOR TEXTURES VOL.2
16 Transparent forms / PNG / 300 DPI
7 Rainbow papers / PNG / 300 DPI
WATERCOLOR DONUTS
12 with transparent background patterns PNG / 300 dpi / 3000x3000px
12 with craft paper background PNG / 300 dpi / 3000x3000px
36 separate donuts with transparent background PNG / 300 dpi
173 SUMMER WATERCOLOR FLOWERS
173 PNG (300 dpi) with transparent background
Flowers
Leaves
Flower wreathes
Flowers rose
Branches
Borders
Corner flowers bouquets
What's even better about this bundle is that it comes with an extended license, allowing you to use it in all kinds of personal and commercial projects.
Normally, this collection of 320+ watercolor elements with extended license would cost you $552, but now you can take it home for a tiny $12! Don't miss this awesome chance 😉
Some previews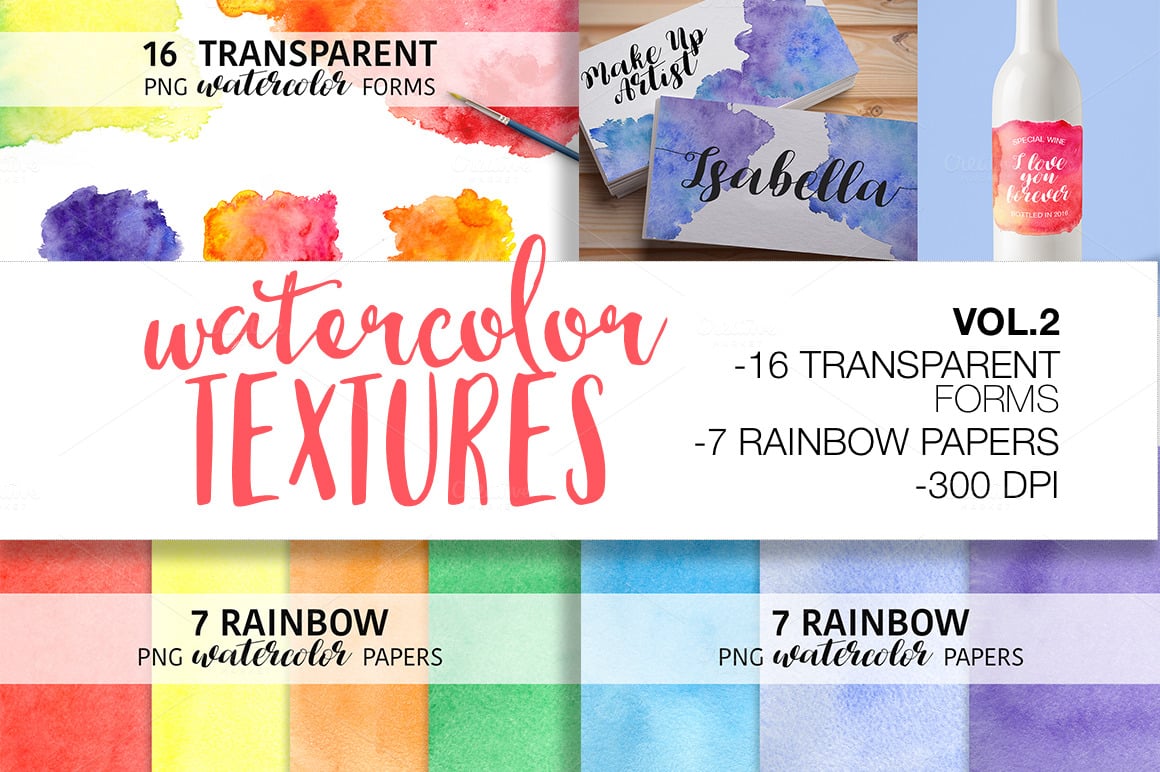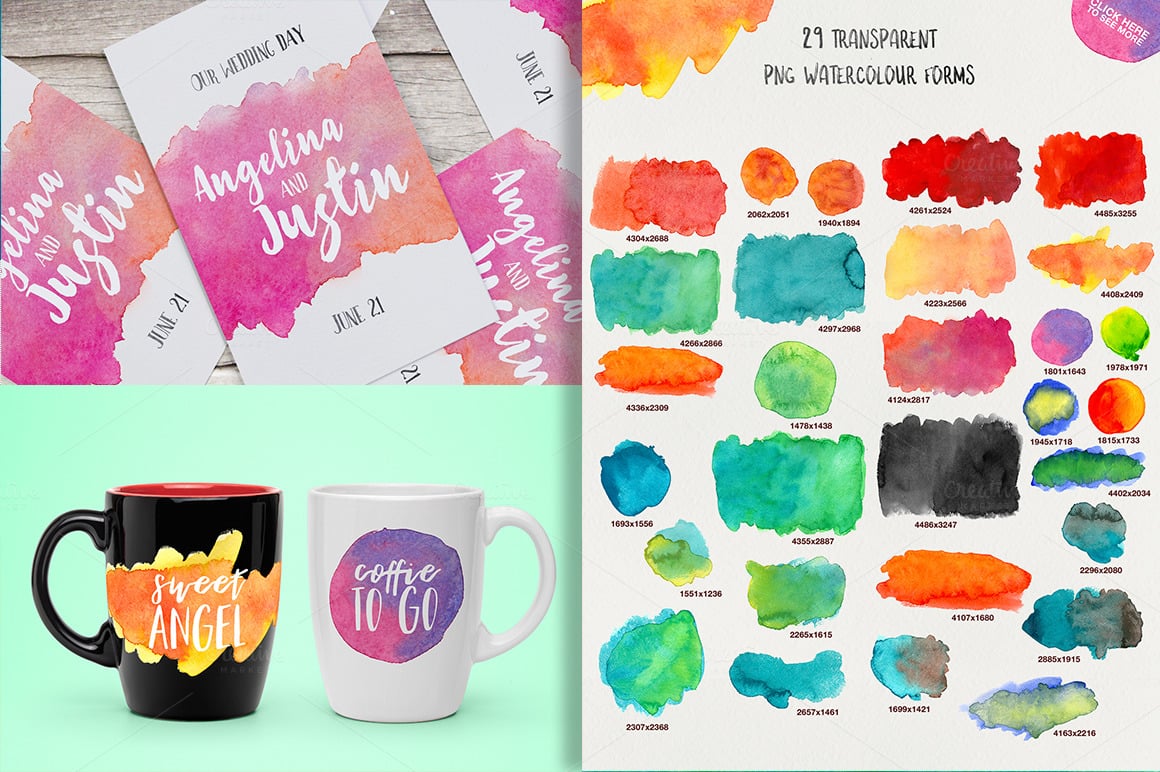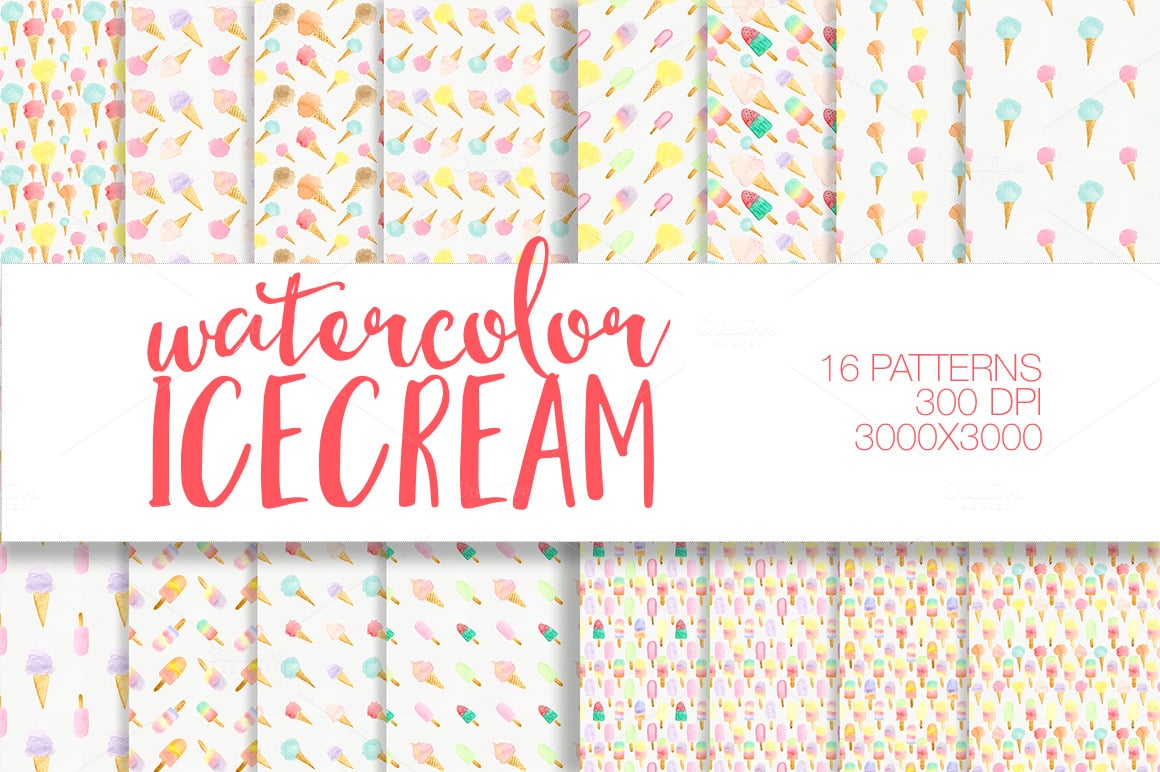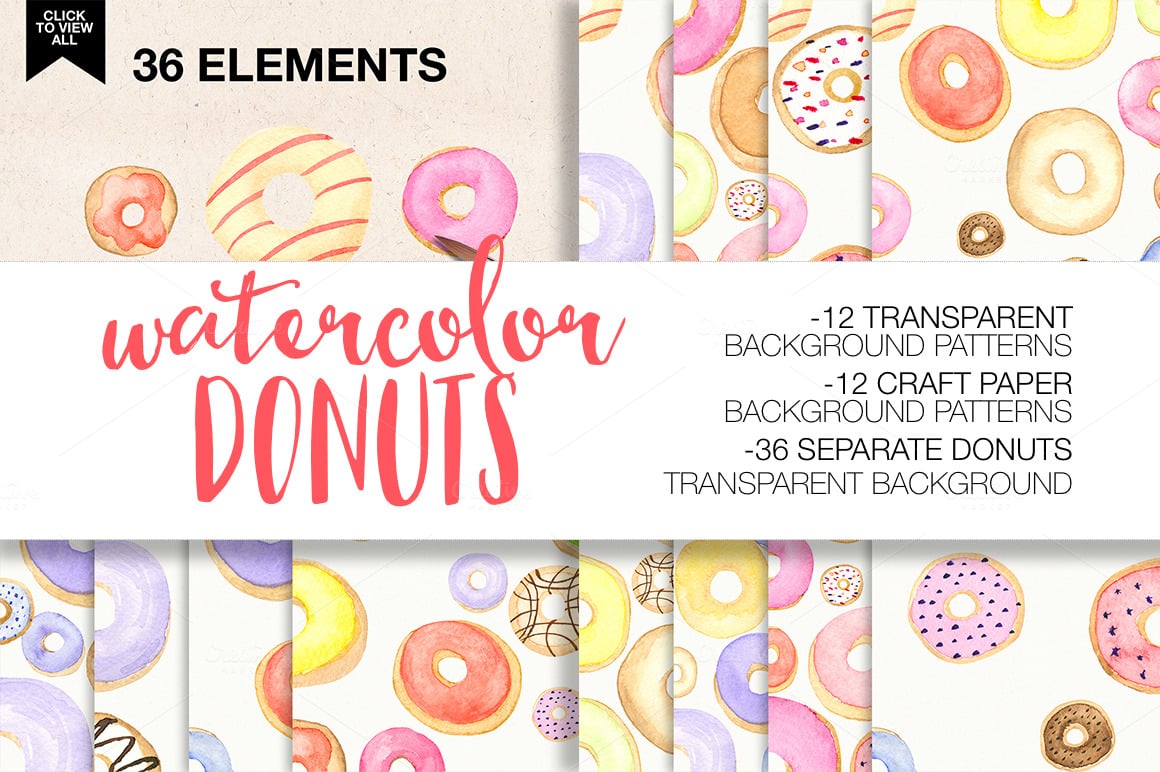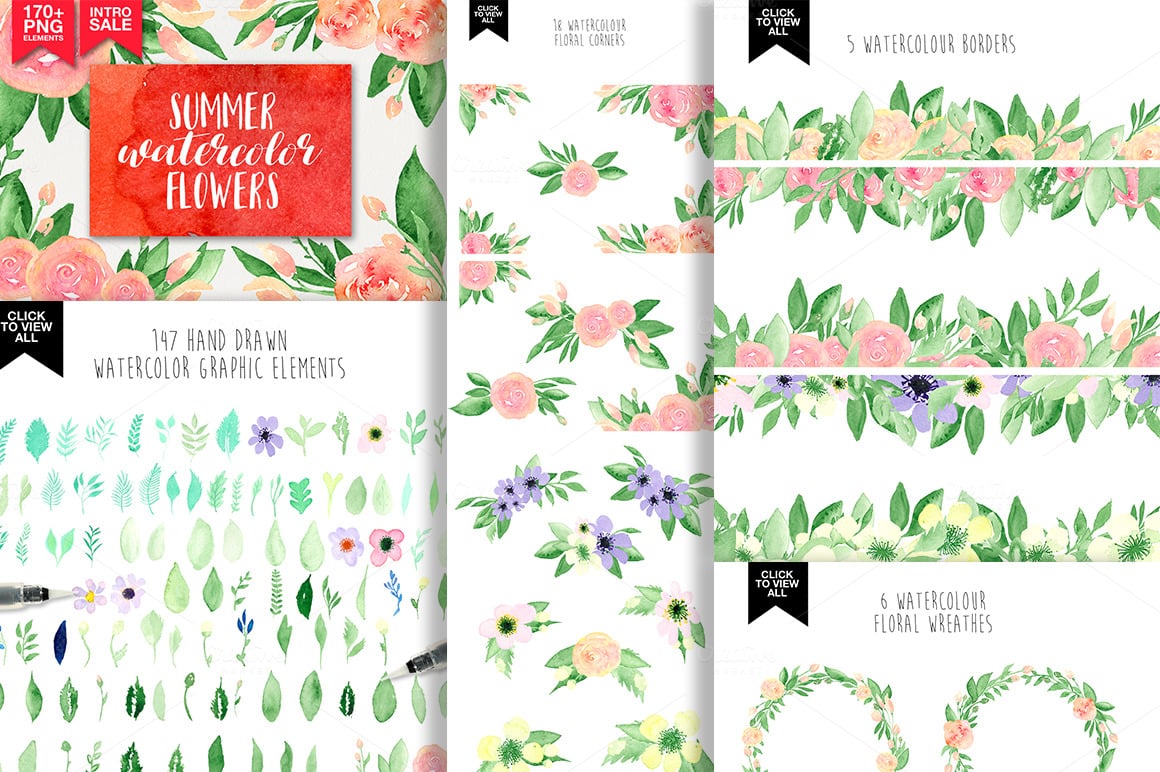 What is graphic package?
Almost every pro designer, as a skilled specialist, certainly should be able to draw any graphic from a blank canvas. Only it may well take too much time and will never draw sufficient financial gain for him. This is why many of the graphic designers make use of pre-made graphics components – incorporate them, customize them and develop the design with their help. Nobody is going to buy all those components separately, so that's why they are combined into graphic deals and offered for sale as a singular solution.
Kinds of graphic deals
The selections of elements compiled into a graphics bundle are generally sorted based on their main objective and / or kind. There will probably be packages with business card templates, icons, infographics and wedding invitation templates, etc. In addition, you may also be able to find graphic packages tailored for Halloween, St. Valentine's Day or Christmas.
How can you benefit from using deals?
The benefits of graphic bundle deals for web designers are usually pretty evident. However if you are new to them and still have questions, the subsequent information and facts will be useful for you. Including a multitude of the elements in a single pack, the selection gives you a chance to use several of them for a number of tasks. On top of that, the cost is typically greatly reduced which lets you stretch your budget, yet get the whole set worth hundreds or thousands of dollars.
Ways to spend a lesser amount of funds on MasterBundles bundles?
Are you interested in a 5% price cut on any deal from MasterBundles? It's not that hard. All you have to do is simply share the web page with a package on social media (Facebook).
Alternative bundles on masterbundles you should use
The bundle deals of logo templates, icons and fonts are available for your use. They give unlimited possibilities for the design of various projects. On top of that, you'll find deals of WP themes, training and ebooks, cv templates, slides, and various other components.
Watercolor package. Sweet Watercolor Bundle: 320+ Elements with Extended License
The watercolor graphics package is usually a bundle made up of pics and drawings made with watercolors. They'll come in handy for a wide variety of businesses, including cosmetics, fashion, perfume and food distributors. Business cards or wedding invites could also be constructed with this kind of package.
What on earth is MasterBundles.com?
Whether you feel like you have lost loads of time while looking for different resources and elements for your design tasks, it is a high time to learn more about MasterBundles.com. This is a platform offering the most widely used tools (fonts, icons, logos, graphics, watercolors, presentations etc.) for designers, entrepreneurs, and web developers at an affordable price for a short period of time. To not miss out on significant info about the upcoming promotions, we advise following our blog and subscribing to the email newsletter.