Skyscrapers.New York's Days and Nights. Watercolor Clip Art.
Elegant watercolor clipart "Skyscrapers.Days and Nights" perfect for the design of greeting cards travel booklets, wallpapers, scrapbooking, posters, product design and many more.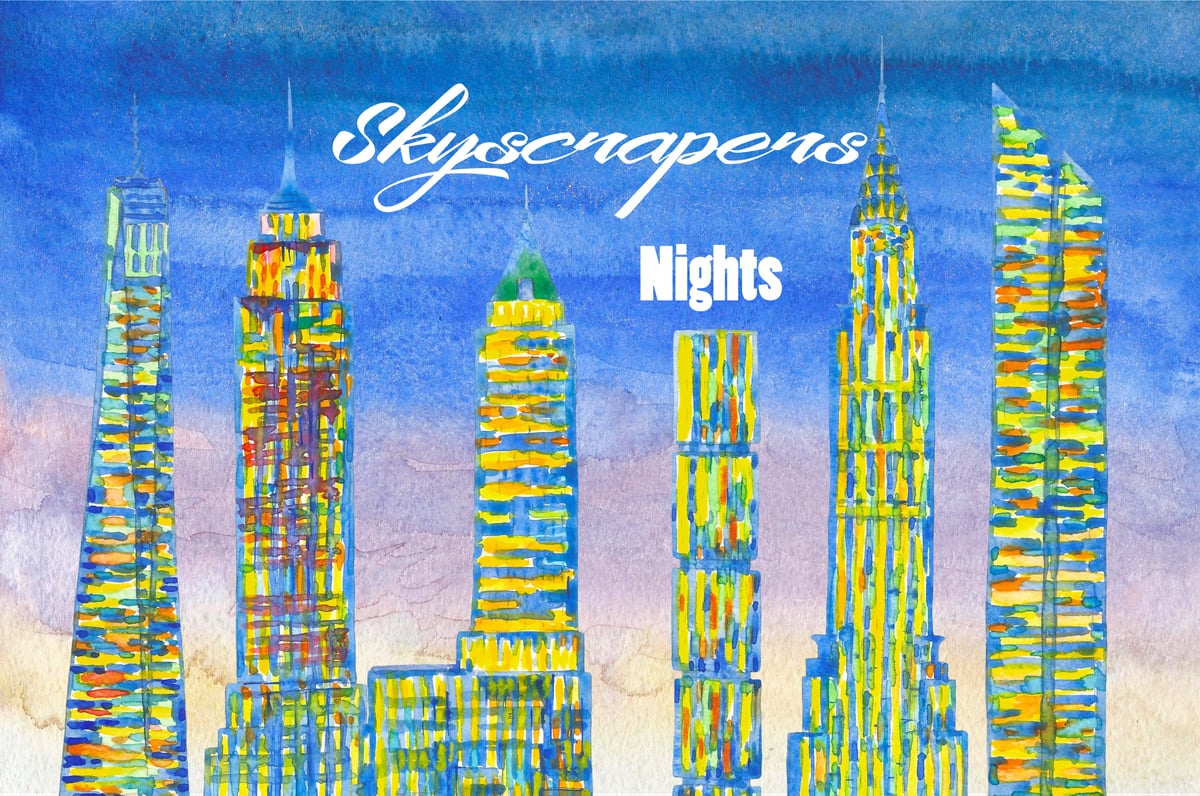 You will receive:
24 Elements – 300 dpi PNG with transparent background (6 nights skyscrapers, 6 days skyscrapers, 6 contour skyscrapers , 6 black and white skyscrapers)
Elements size aprox.: 2 inch – 8 inch (600 x 2500 pix)
1 Cover JPG file approx 13 x 9 inch (4100 x 2700 pix)
2 PSD file Skyscrapers with layers
5 SKY watercolor background JPG, 300 dpi ( approx 3400 x 2300 pix)
Create your New York's Days and Nights design! Do it yourself with this elements.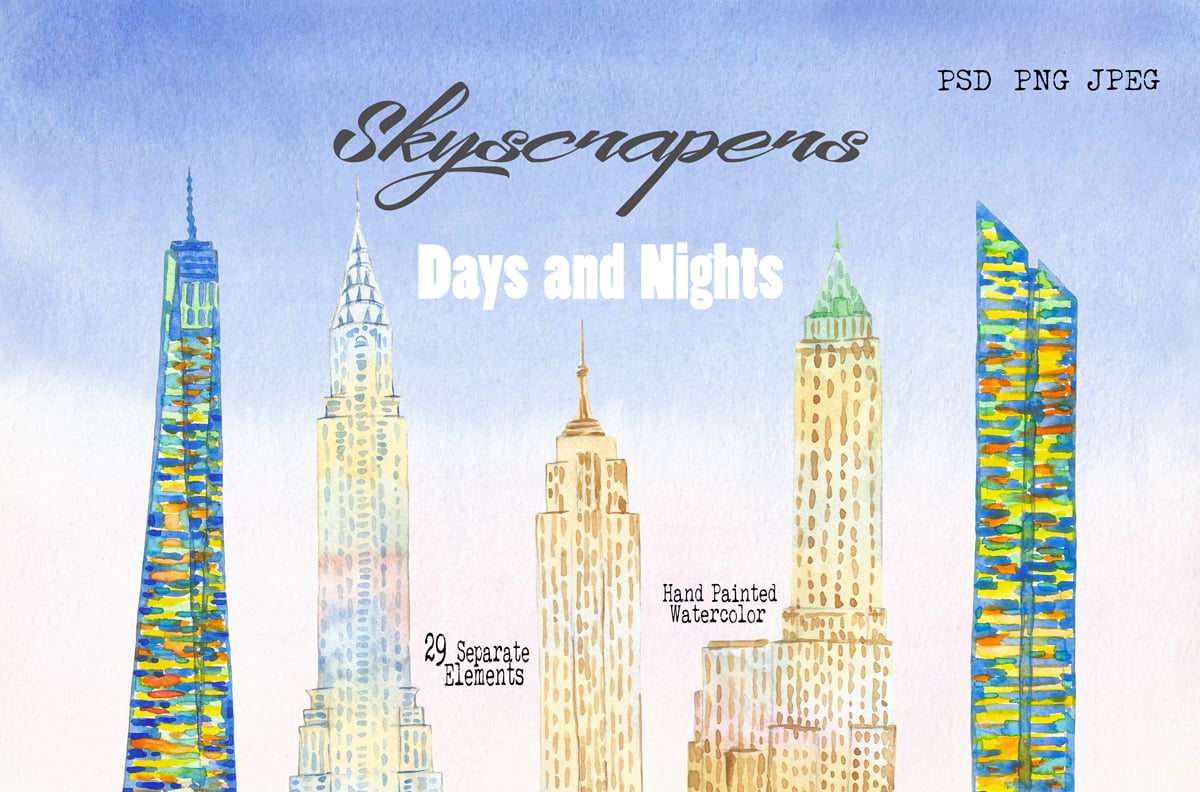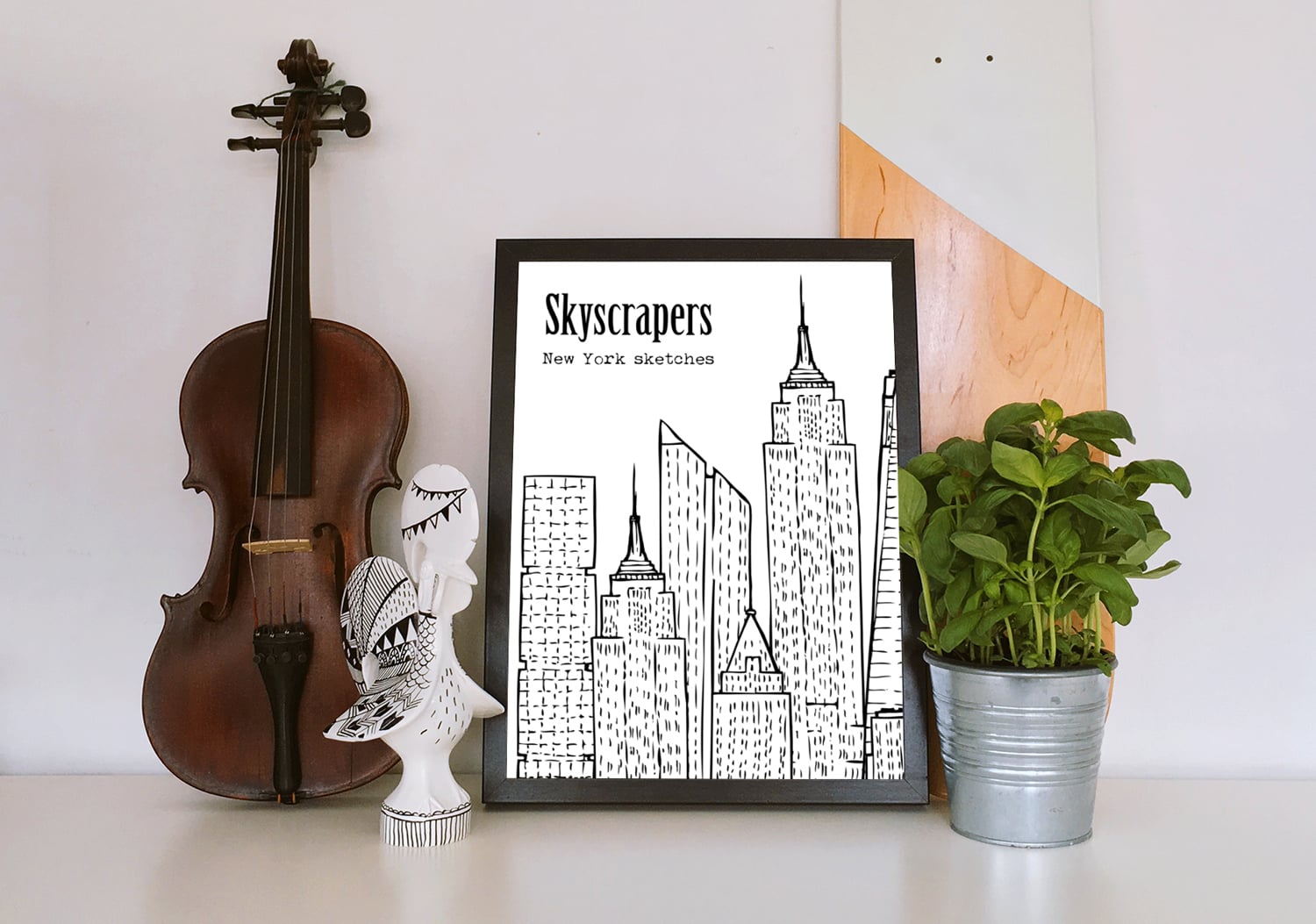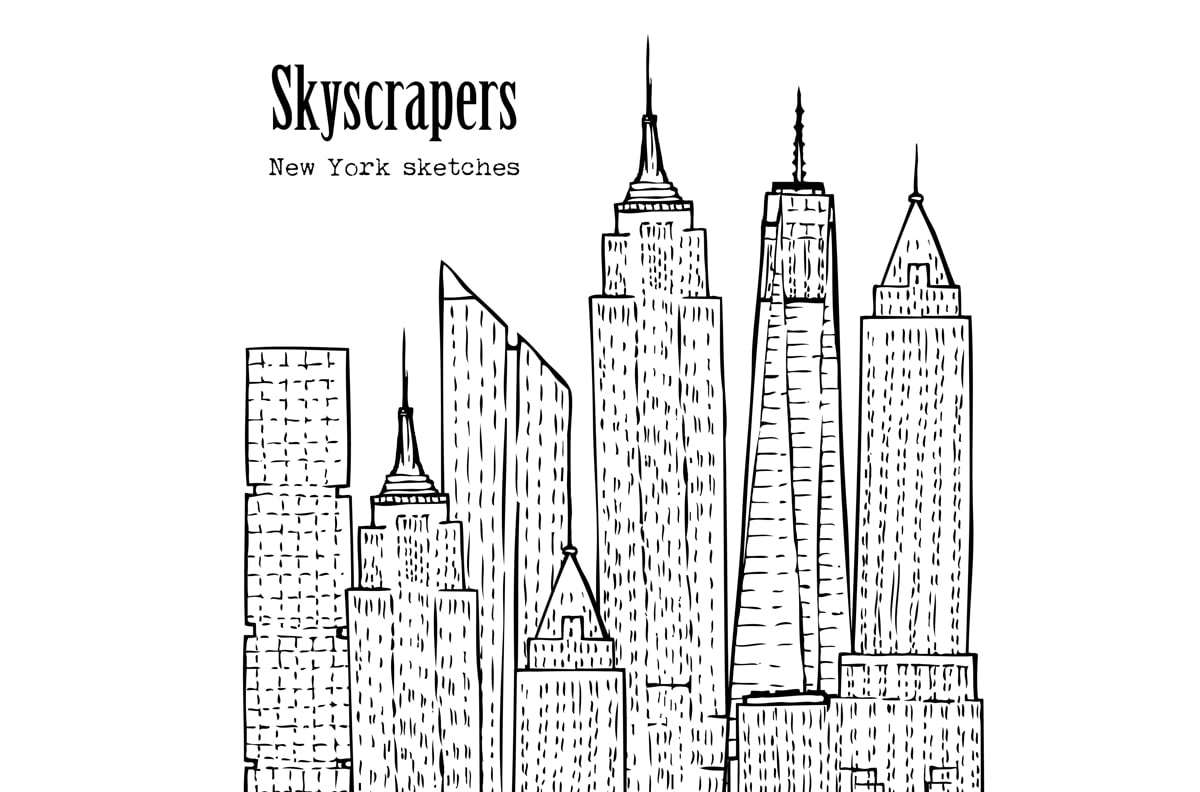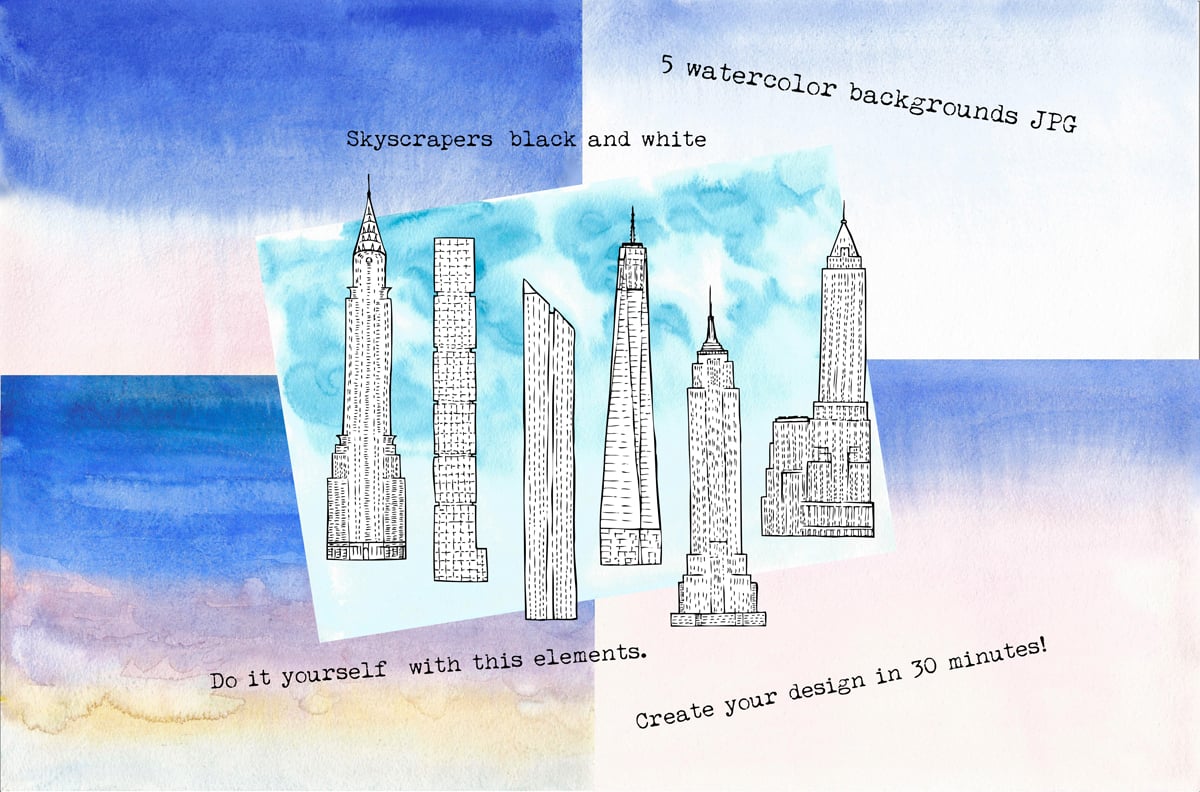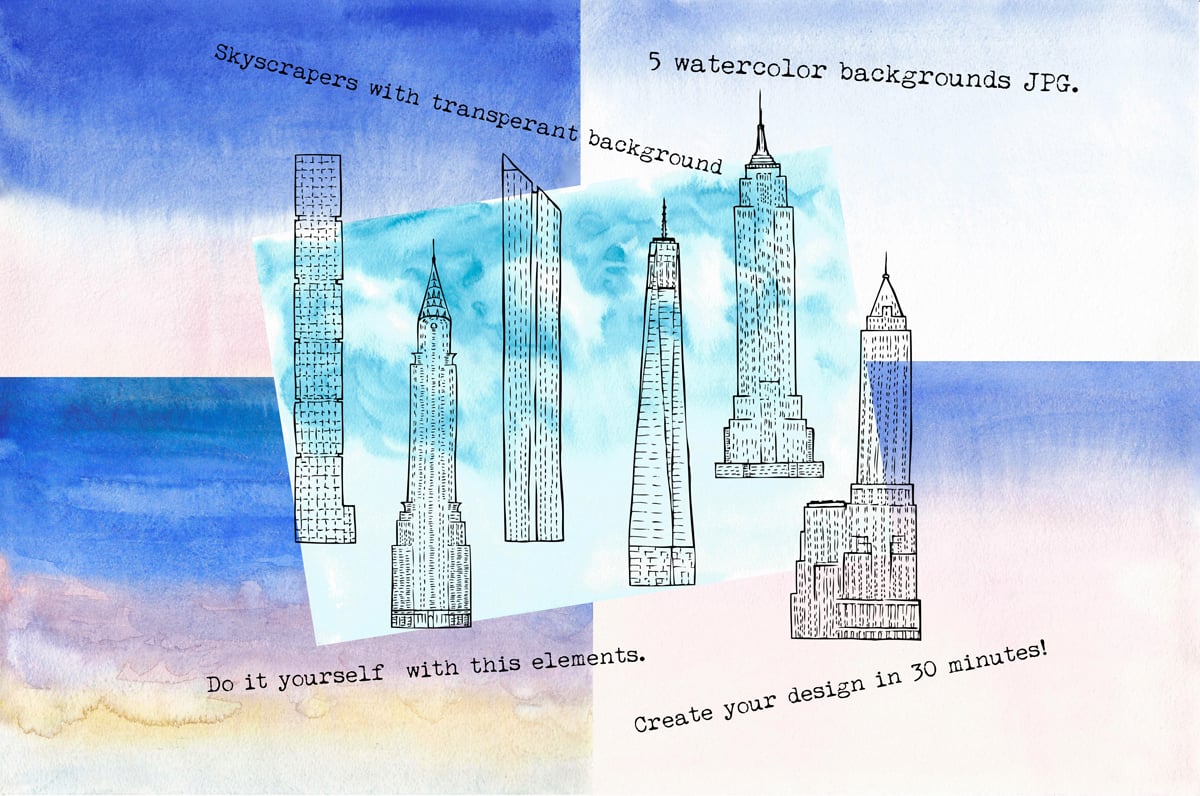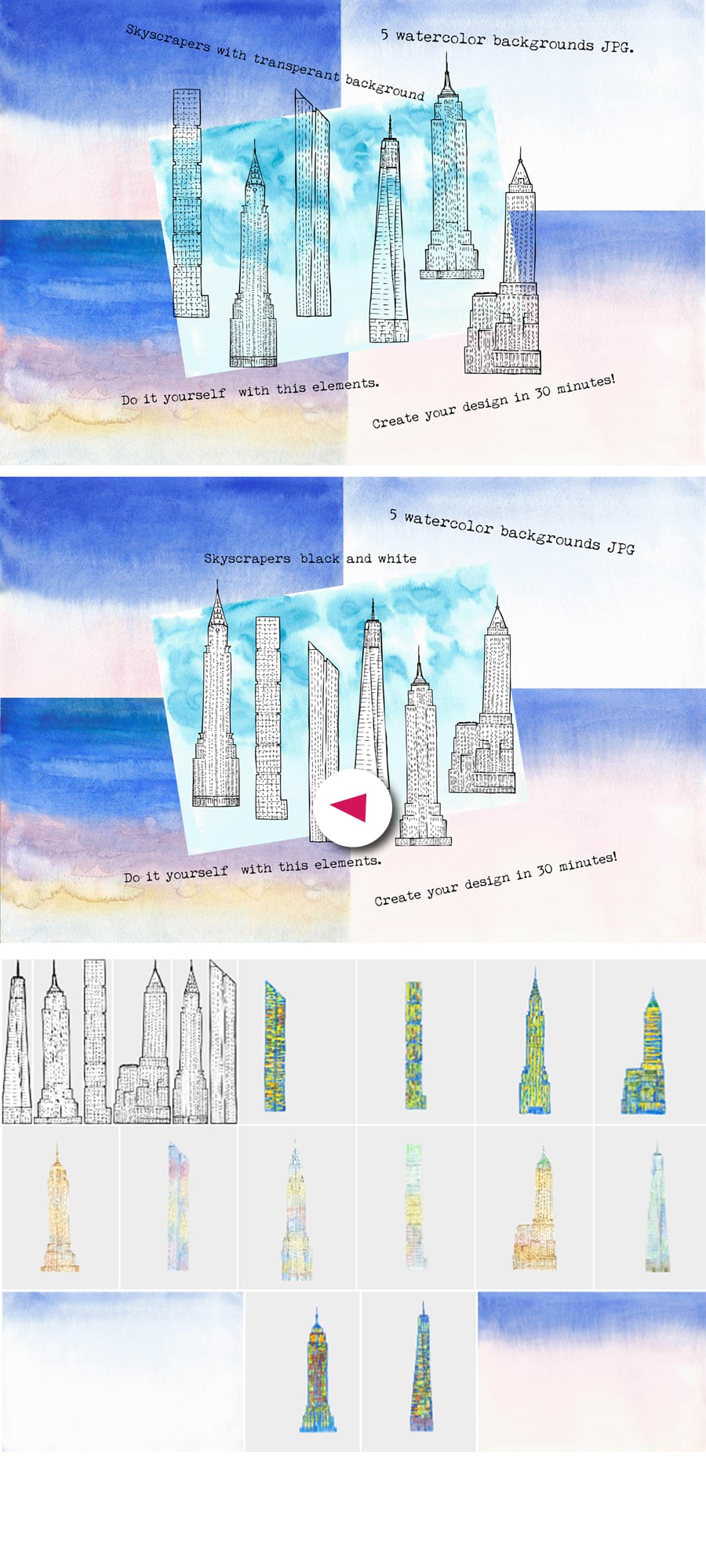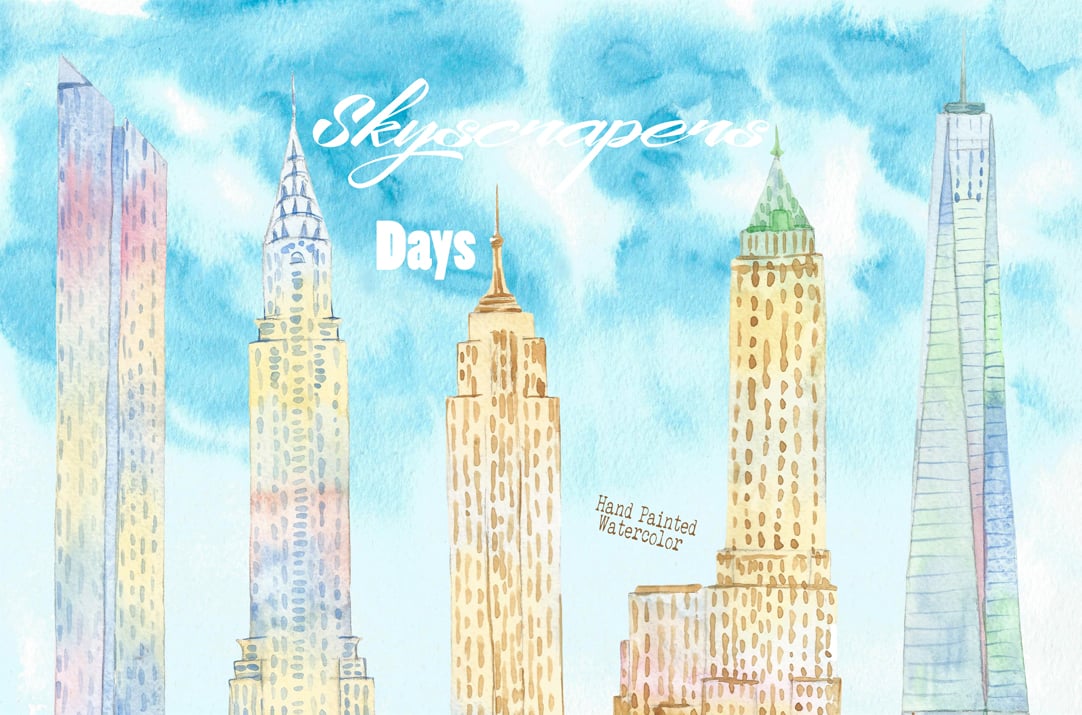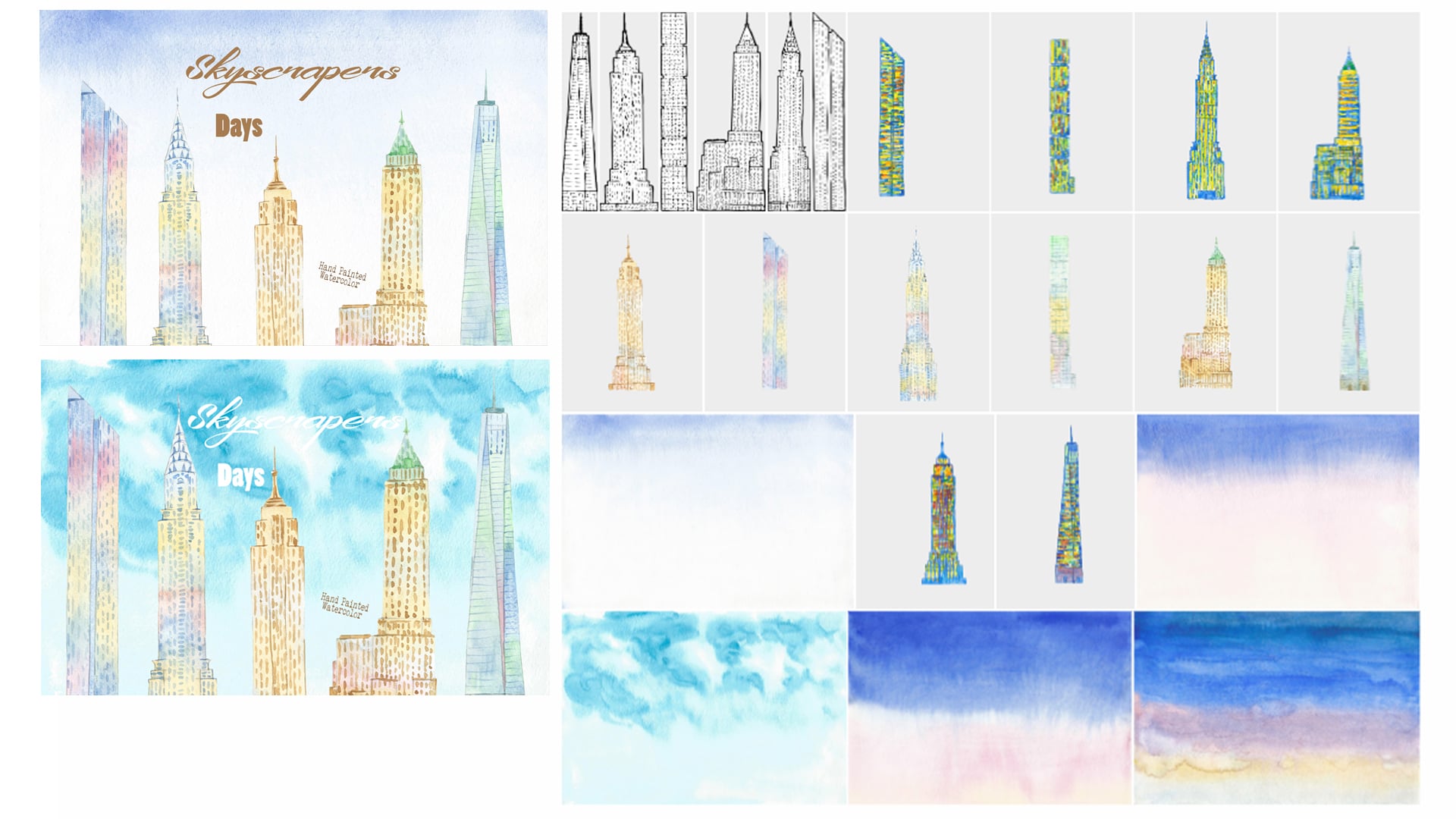 What is graphic package deal?
If you're a web designer taking care of several assignments concurrently, you, like no other folks, comprehend the significance of the entire pack of design items available at hands. Trying to find them one at a time, you may spend a lot more time and cash as a result. To get all of the needed components in one pack, we highly recommend trying graphic packages. A bundle can be described as a assortment of design elements required for graphic design, valued for a large amount of money, yet offered at a bargain price for a short time.
What kinds of graphic bundles are available?
The collections of components accumulated into a graphics package are generally categorized according to their kind and/or purpose. There could be bundles with business card templates, mockups, infographics, wedding invitation templates and icons, etc. In addition, you will also manage to find graphic bundles particularly for Christmas, St. Valentine's Day, Christmas or St. Valentine's Day.
Are bundle deals of any use?
The benefits of graphic bundle deals for designers are usually quite evident. However if you are new to those elements and still have concerns, the subsequent information and facts is going to be of great help for you. Along with a large number of the elements in a single pack, the collection provides you with an opportunity to use several of them for a number of projects. On top of that, the price is typically greatly reduced which lets you save some cash, yet get the whole set valued for hundreds or thousands of dollars.
How to conserve even more bucks on MasterBundles bundles?
You can make the MasterBundles.com items cheaper. If you will share this page via social media – you automatically get the 5% price reduction for any of the graphic bundles you prefer. That's a quite simple way to get an expertly created tools for a lower price.
Any other package deals on MasterBundles?
MasterBundles could offer you a big variety of different bundles. We sell not just graphics packages but also approximately 20 other various kinds of products. Fonts, WordPress themes, mockups, icons, photos, illustrations, presentation templates and a whole lot more – on the MasterBundles it is possible to find all of the products and solutions, vital for a design.
Exactly what is a watercolor package deal?
The watercolor package deal is known to be the prettiest innovation in artistic desgin. Brushed by painters on the paper, the pictures become digitized and included in a package deal as templates for projects. Watercolor elements are great for wedding invitations, blogs and greeting cards. All of the images are hi-def and ready to print or digital use.
Meet MasterBundles!
Whether you feel like you've lost loads of time while looking for different tools and components for your current design jobs, it is a high time to learn more about MasterBundles. This is a website providing the hottest tools (graphics, logos, presentations, fonts etc.) for designers, online marketers, and web developers at a reasonable price for a very limited time. Besides, you can use coupons and promotional codes for specific design deals. In order to not miss out on important updates on the future promotions, we advise following our blog and subscribing to the newsletter.