Resume Word Template 5 Pages/CV
Natalie resume template is just what you need to freshen up that old resume! Creative and stylish while still being professional, you're guaranteed to stand out with this CV template. The design is customizable, so you can easily modify it, you can simply replace the filler text with your own information and add your own photo.
C O N T E N T S
1 page resume template ( in A4 and US Letter )
2 pages resume template ( in A4 and US Letter )
3 pages resume template ( in A4 and US Letter )
Cover letter template ( in A4 and US Letter )
References template ( in A4 and US Letter )
Fonts link included
Guide File: PDF
150+ Extra Icons Editable
Compatible Mac & PC
Fast and friendly customer service instructional FAQ/Help pdf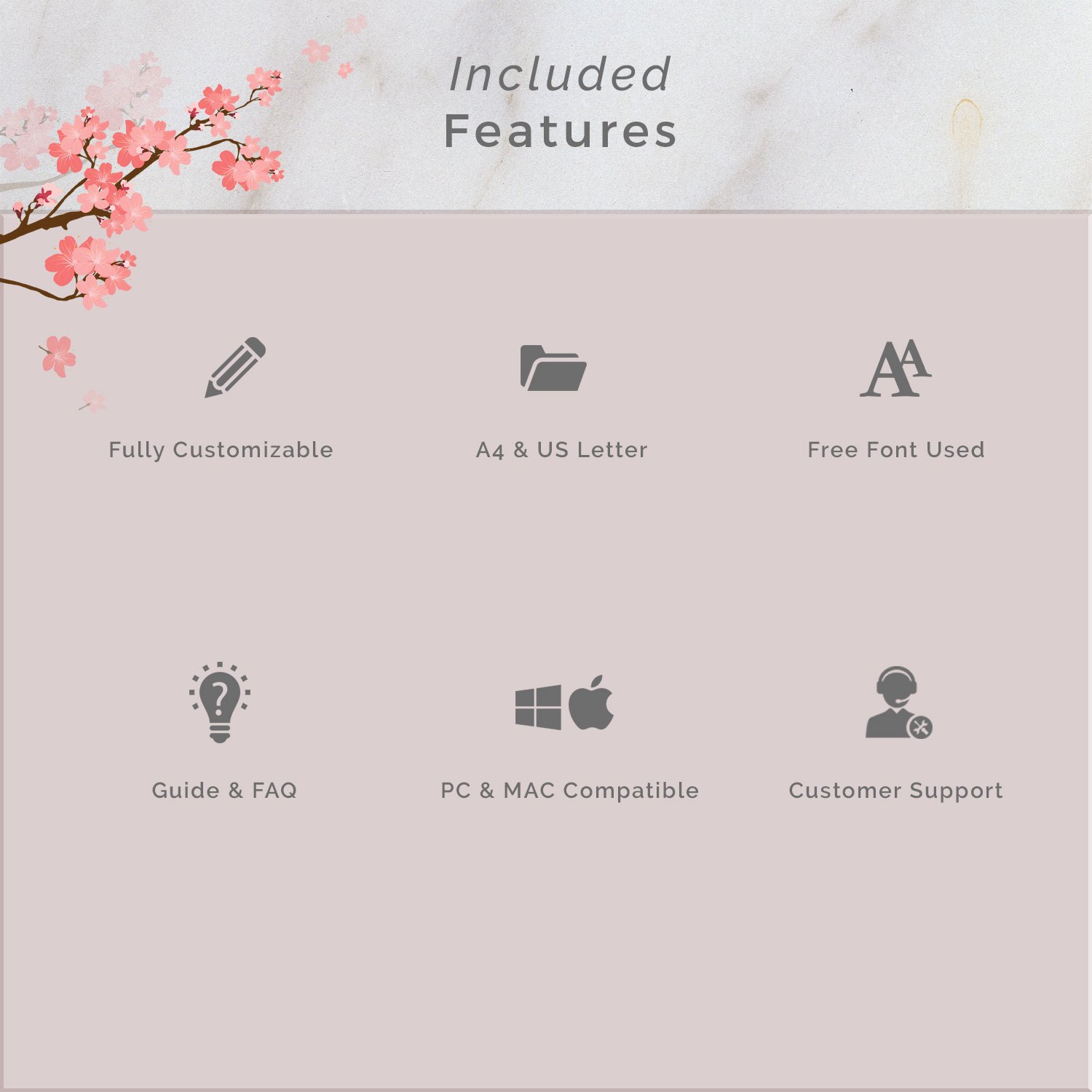 YOUR NEXT STEPS:
Purchase and download the template ZIP file
Extract the Zip file
Download and install required fonts (link above and in the help file)
Open the template in Microsoft Word and drop in your own details
Save your template as a PDF
Email / Upload or Print it on any printer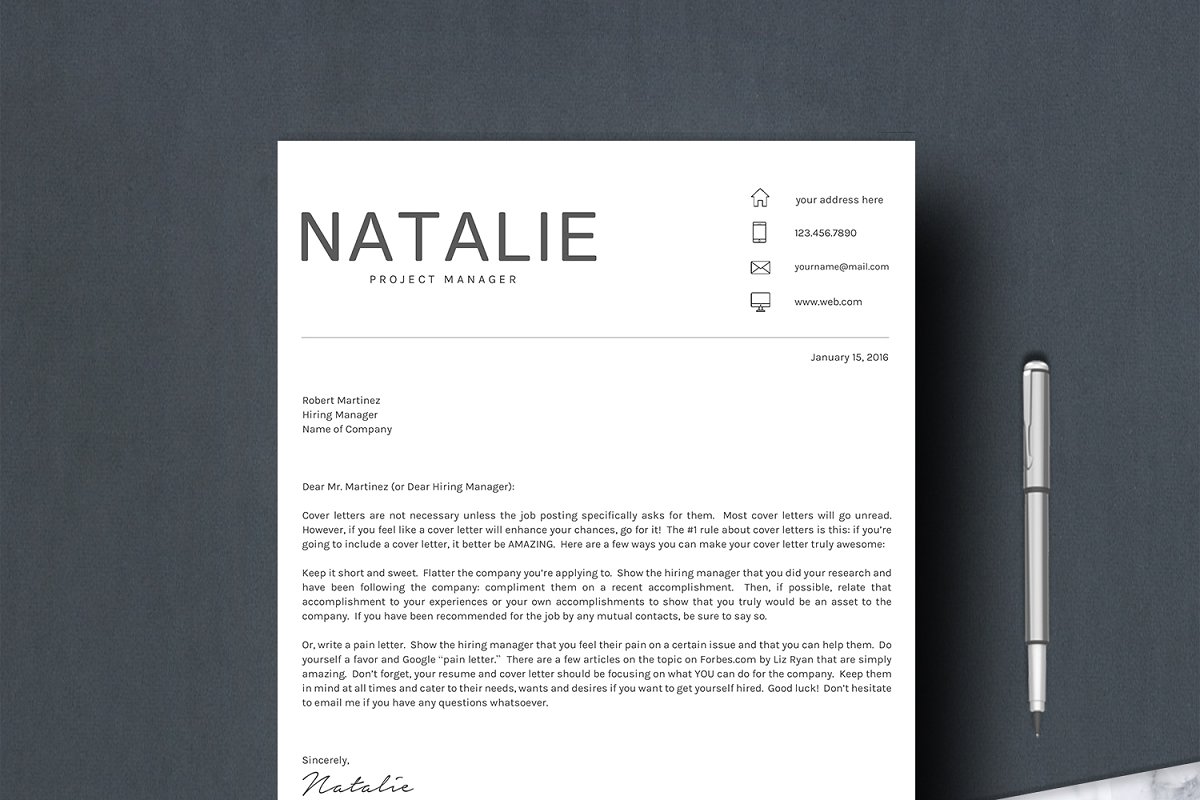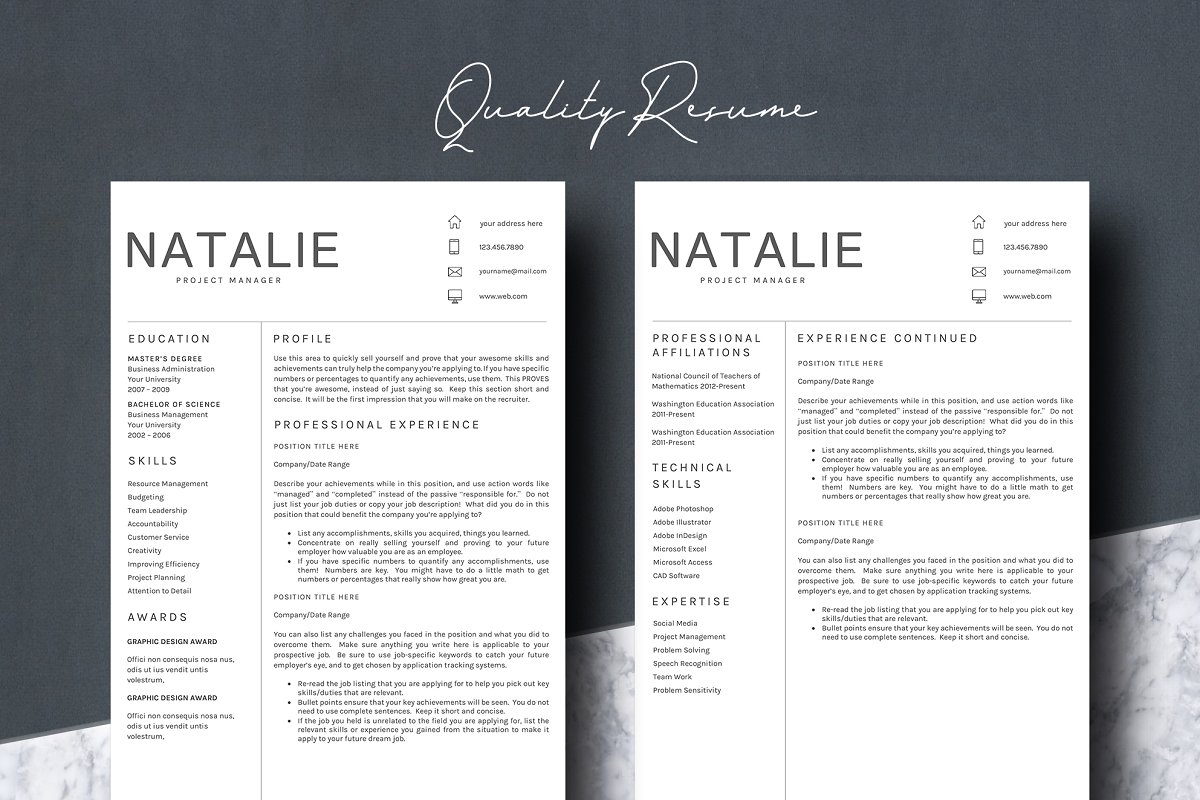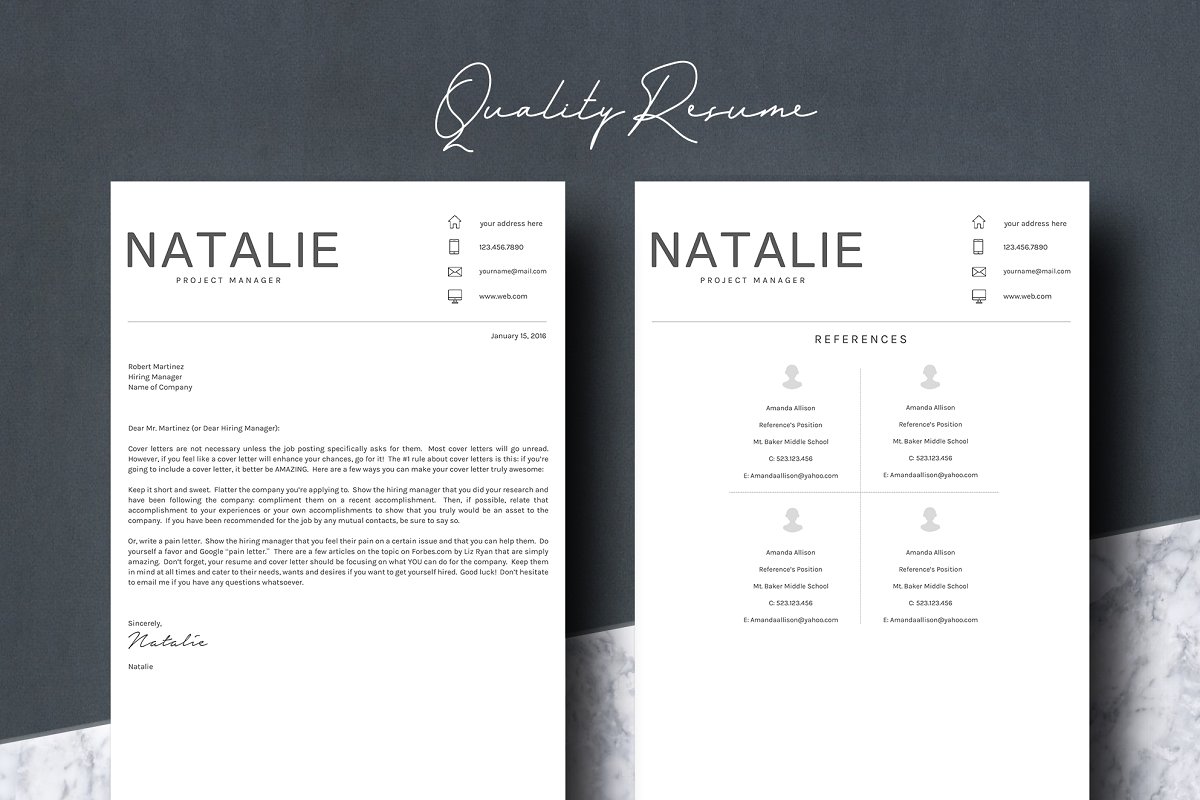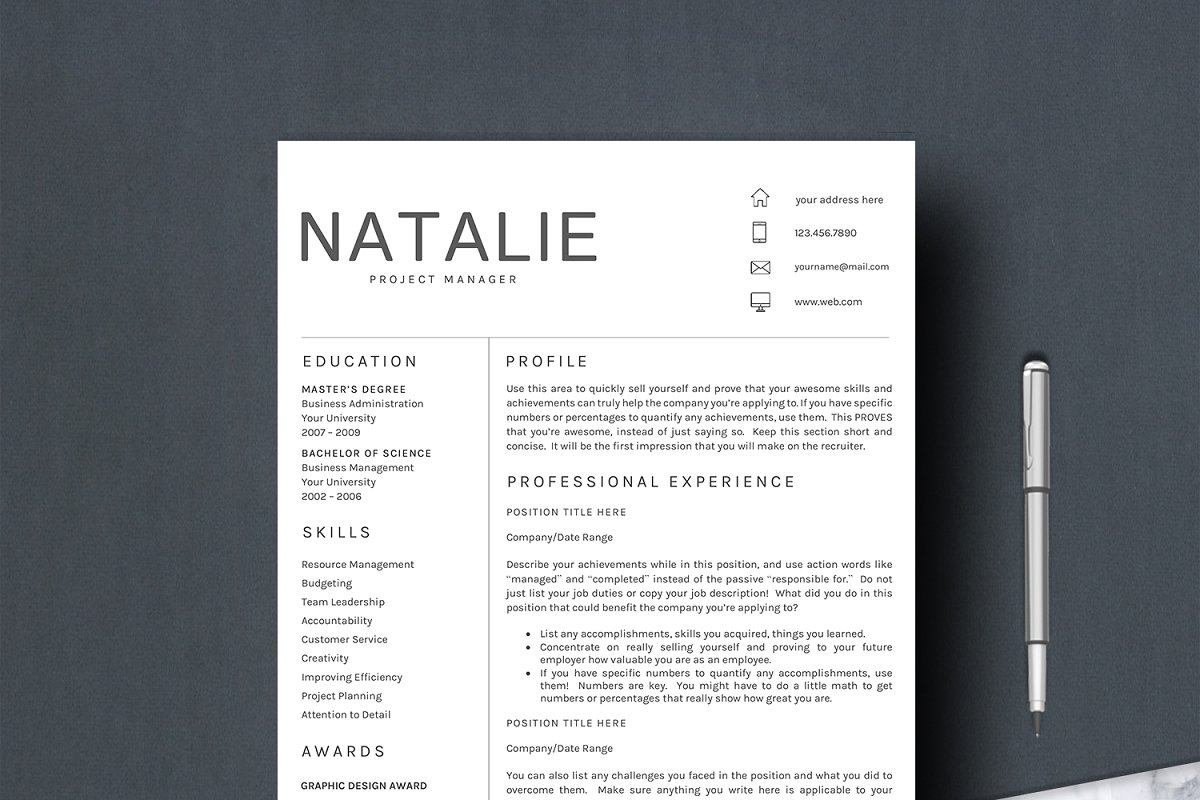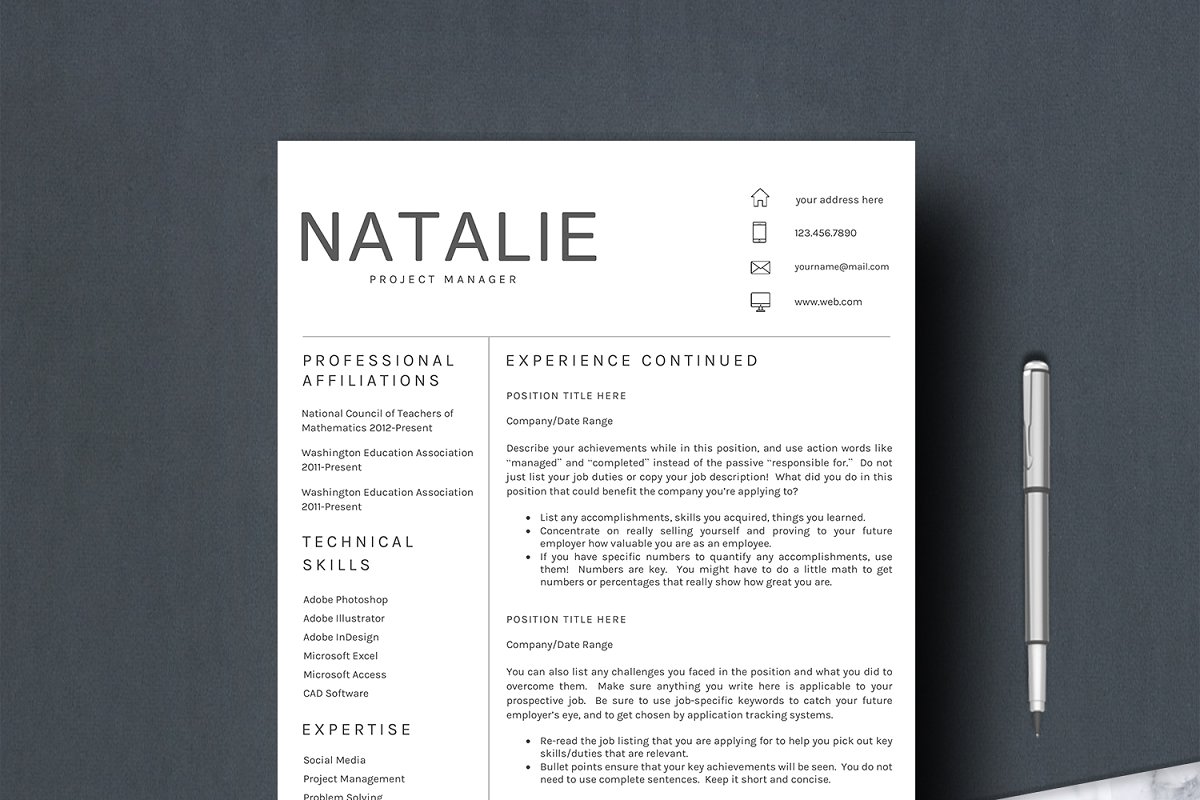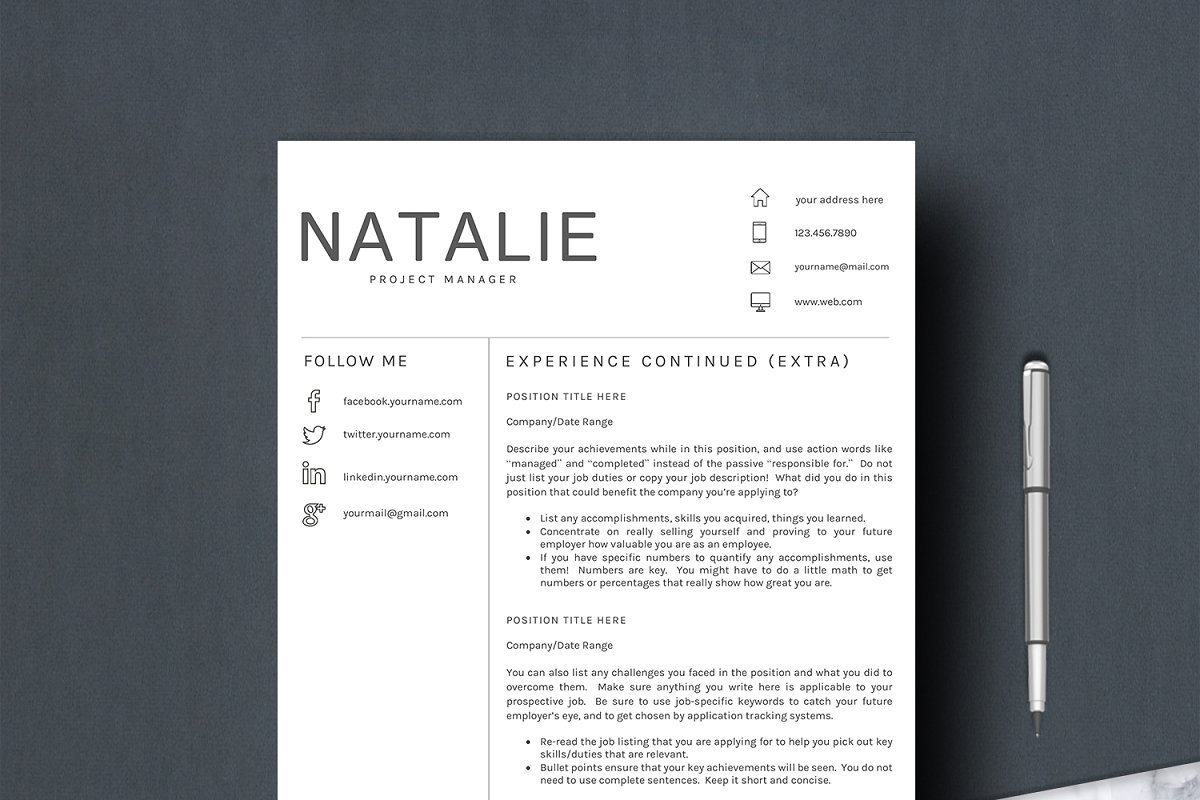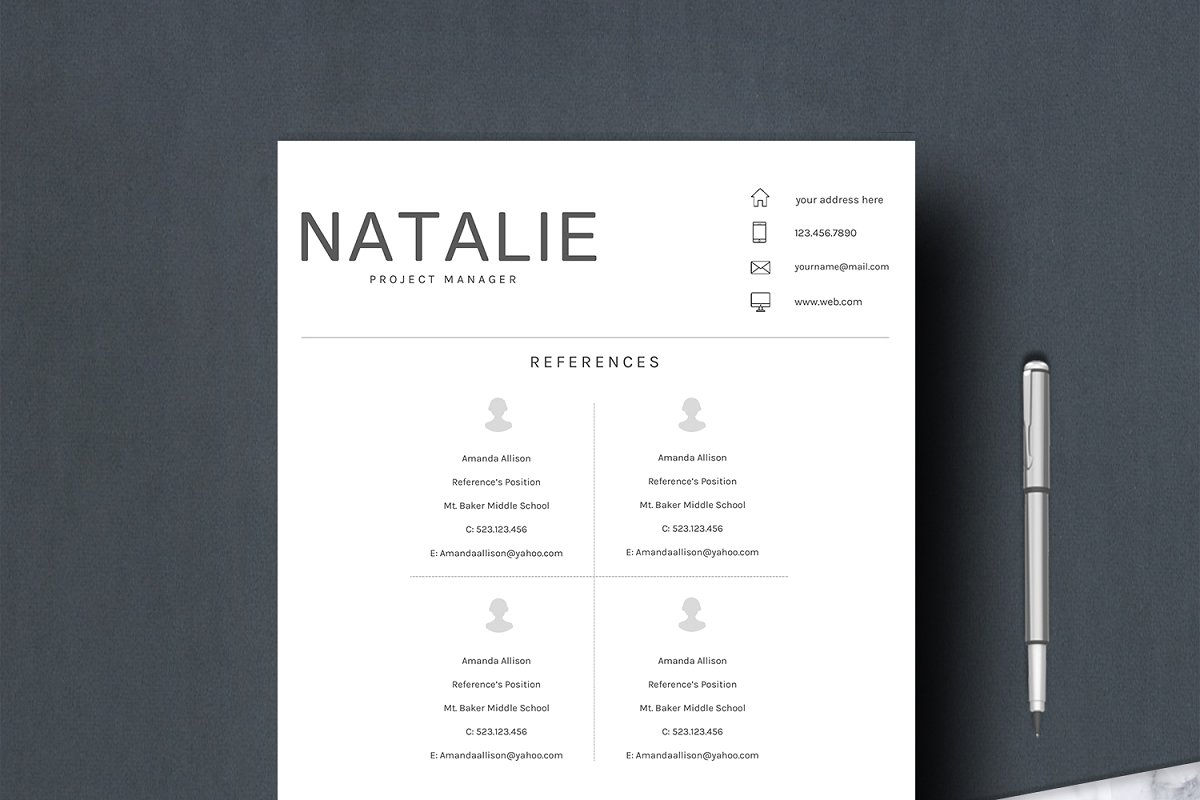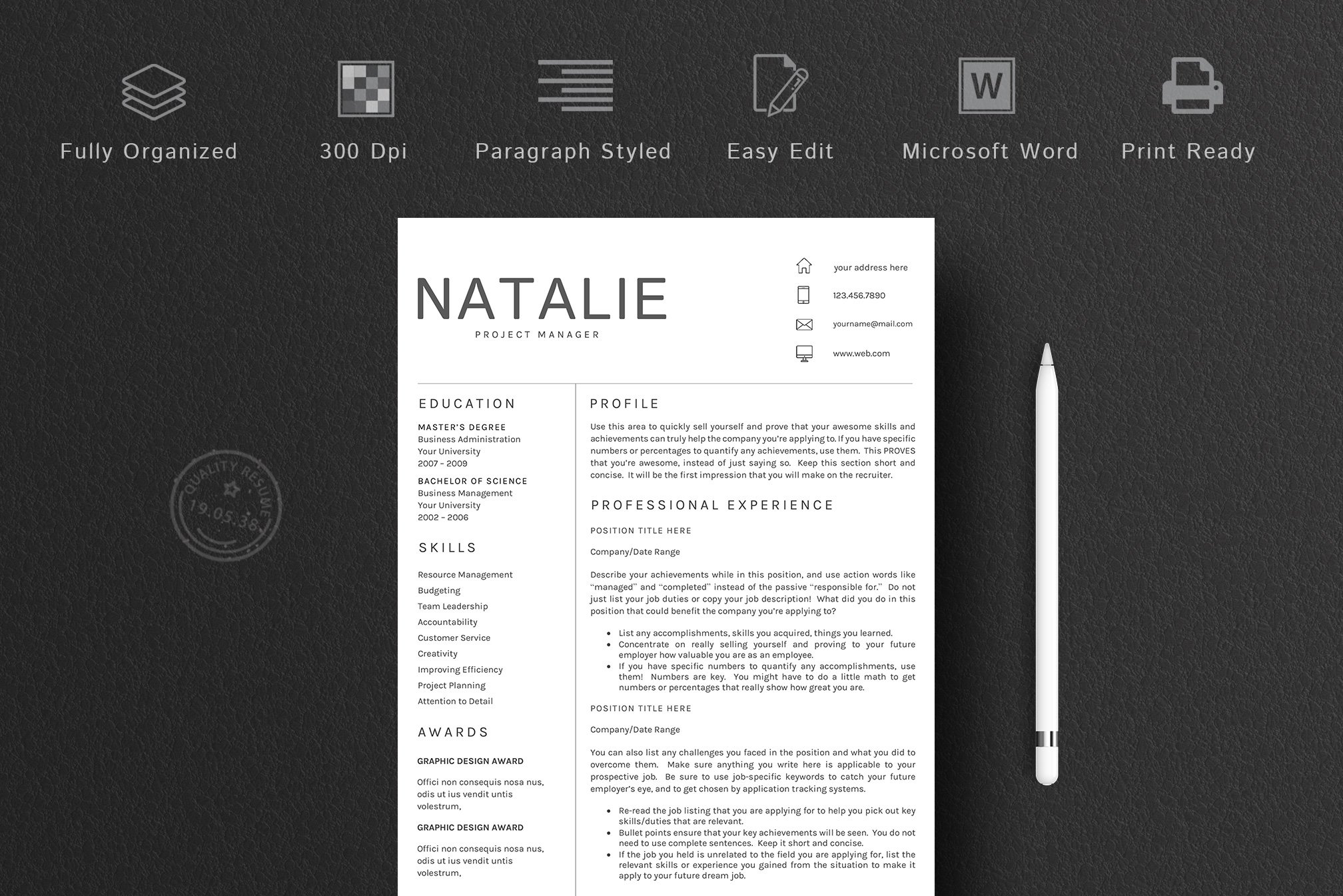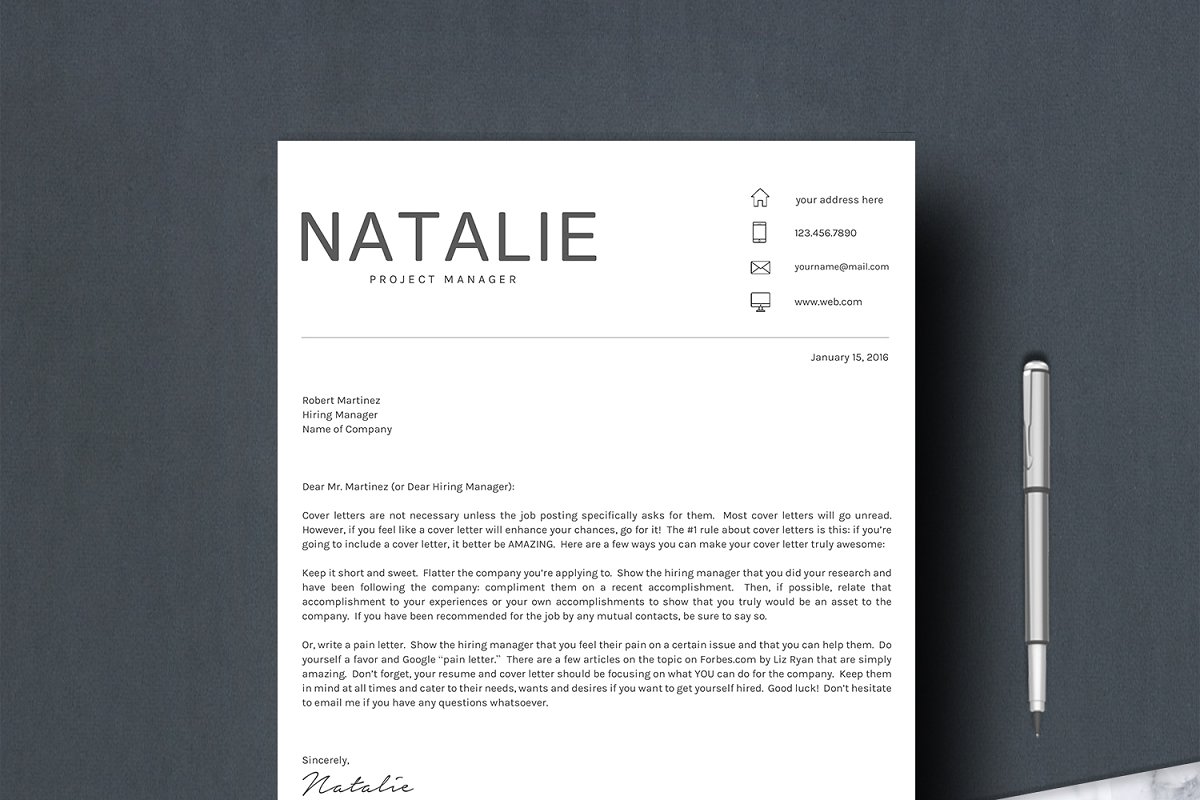 ---
Graphic package deals. Resume Word Template 5 Pages/CV [DOC, PDF]
Can an artist sketch anything from scratch? Typically, yes. Should he? It truly is counterproductive, requires too much time. That's why the vast majority of graphic designers work with pre-made visual components – incorporate these graphic components, modify them and put together the design . It is ineffective to buy those parts as a stand alone, that is precisely why they are combined into graphic deals and offered as a single product.
Types of graphic deals
Due to the fact all the bundles are different from one to another, each individual designer will discover the needed selection for a specific project. Browsing them you will uncover the collections including social media infographics, PPT templates, business cards, UI kits, and much more. At MasterBundles , you will find over 450 graphic bundles to select from.
What's the point of using bundle deals? Resume Word Template 5 Pages/CV [DOC, PDF]
For any design job, you will need a lot of components – a few icons, a few pics, a font, et cetera. In case you would wish to buy every one of them one at a time it can cost you a fortune! And so, that's why knowledgeable graphic designers usually go hunting for some graphic packages to buy. They allow purchasing a big bunch of various graphic components for a very modest price tag.
Any approaches to make bundle deals even more cost-effective?
Are you looking for a 5% additional discount on any deal from MasterBundles? Well, it is not that hard. All you need to do is simply share the page with a package deal on social websites (Facebook). Once completed, the price cut will be instantly included in your cart.
Any additional deals on MasterBundles?
The bundle deals of logo templates, icons, patterns and fonts are out there . Additionally, you may find deals of WordPress themes, courses and e-books, resume templates, presentations, and other components.
What on earth is MasterBundles.com?
MasterBundles.com is a website that gathers top design products from the internet and allows you to buy the components you'll need in your business for for less money. Bundle deals this excellent website carries are limited in time, and that's the reason why they are so low-cost. To avoid missing the deal you'll be pleased with – sign up for the email message, revealing the most recent offers. MasterBundles.com boasts a big blog with the interesting design news and features explained. If you were searching for a useful website packed with excellent deals – MasterBundles is just for you!