Art Deco Typeface
Introducing Metria Street – Art Deco typeface + Frames and lines
Metria Street is bold, Art Deco typeface with 4 weights, ligature glyphs, alternates, 6 frames, lines, and multilingual support. It's a very versatile font that works great in large and small sizes.

MetriaStreet.otf
MetriaStreet-Light.otf
MetriaStreet-Bold.otf
MetriaStreet-Black.otf
Metria Street is perfect for branding projects, home-ware designs, product packaging, magazine headers – or simply as a stylish text overlay to any background image.
Uppercase, numeral, punctuation & Symbol
Light
Regular
Bold
Black
6 frames
Lines
Alternate glyphs
Ligatures
Multilingual support
Feel free to contact me if you have any questions!
Mock ups and backgrounds used are not included.
Thank you! Enjoy!
Art Deco Typeface previews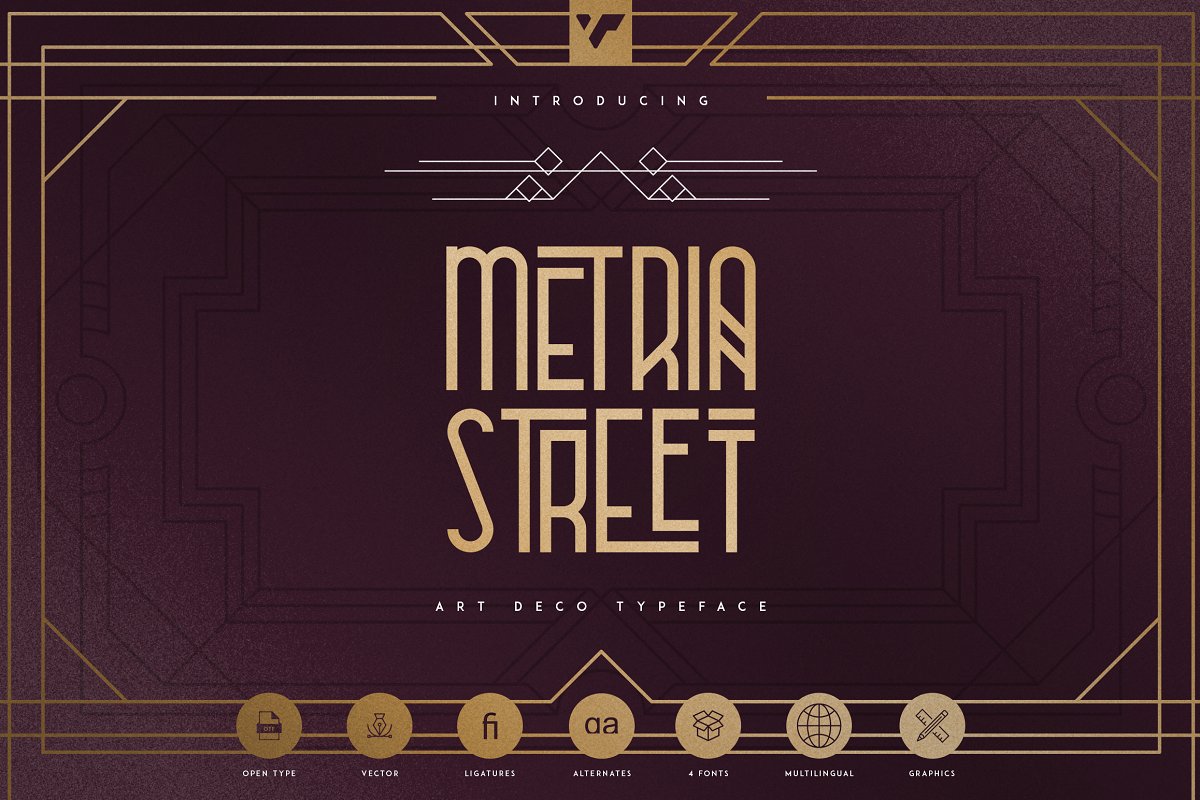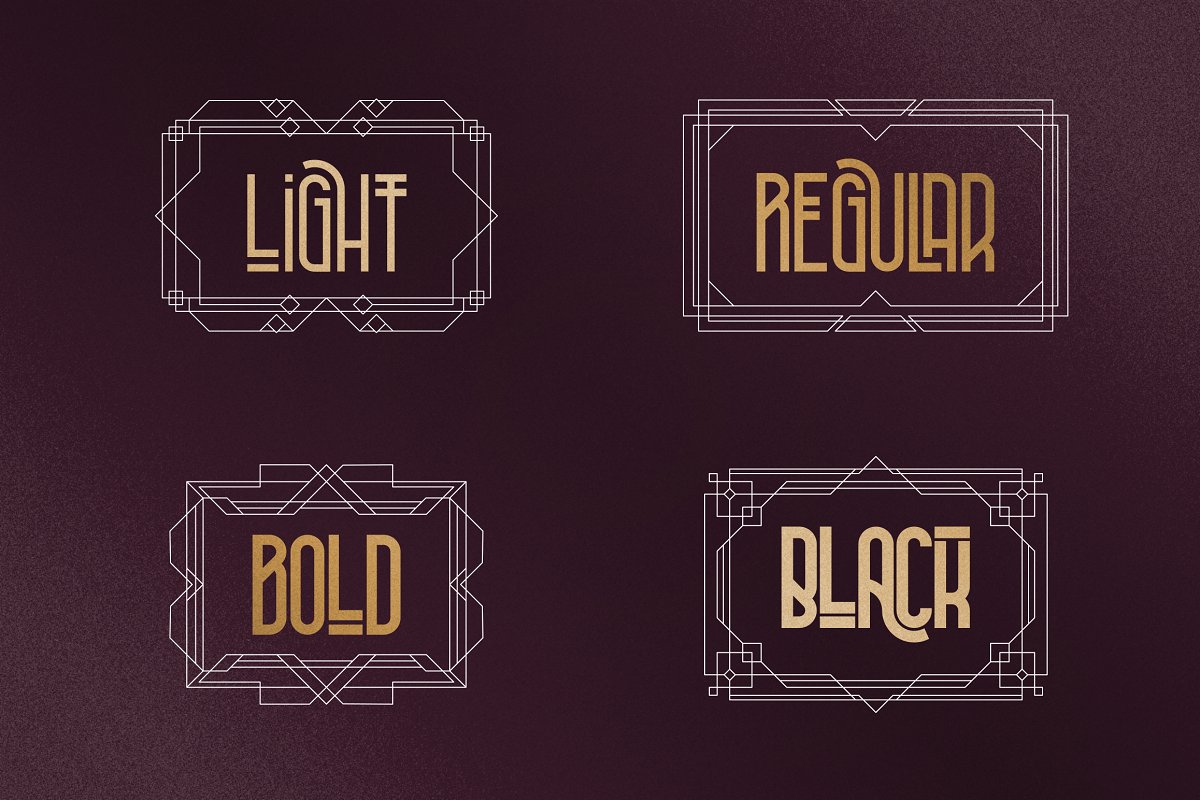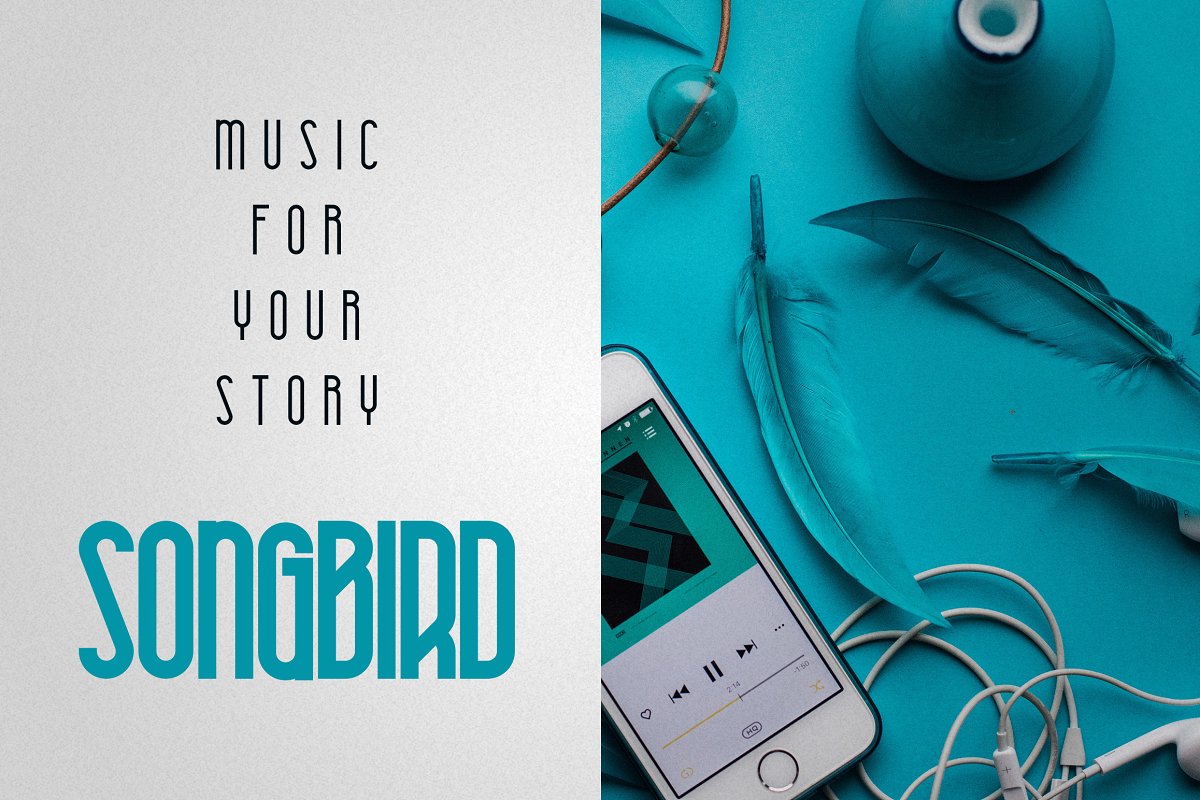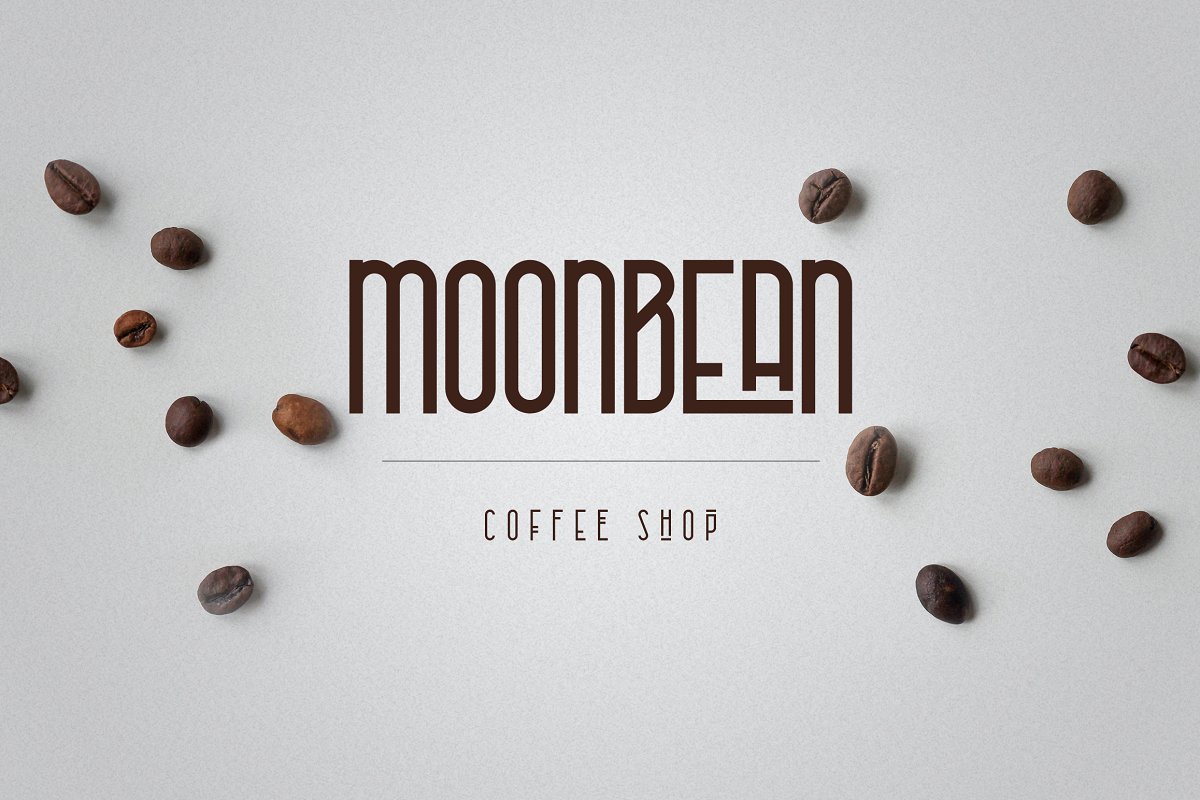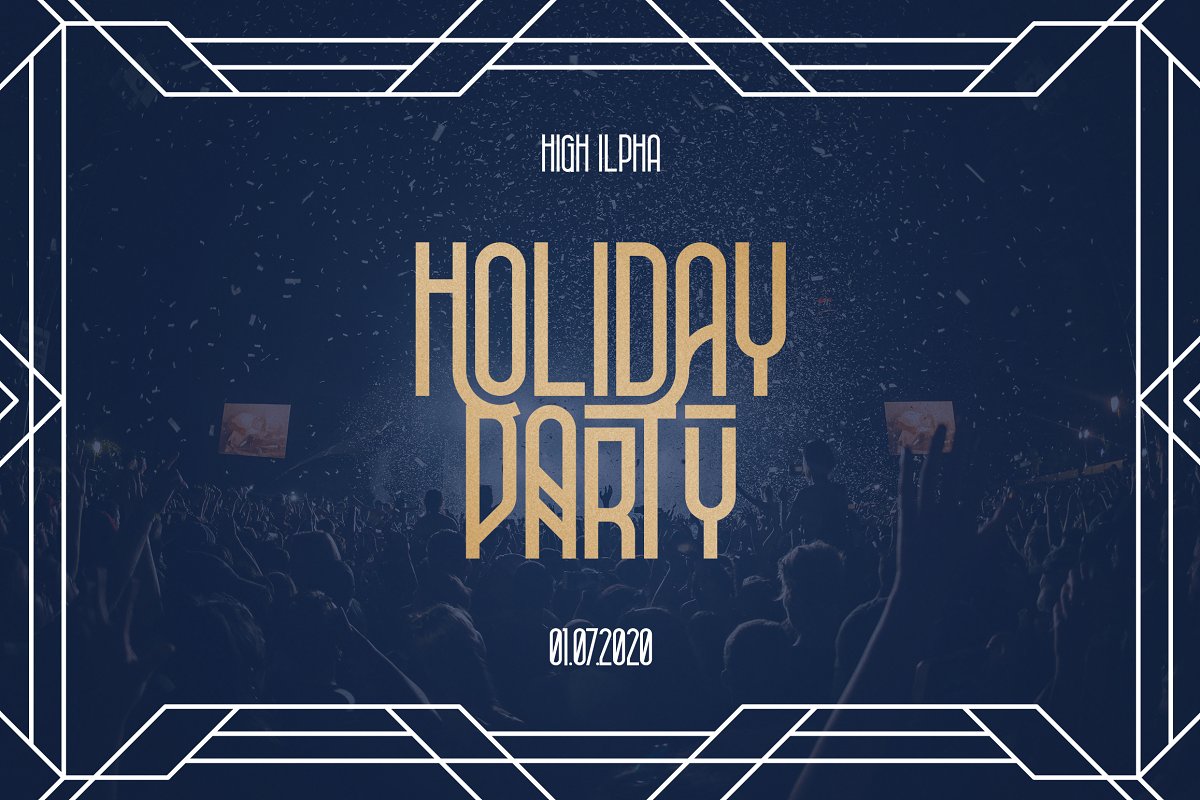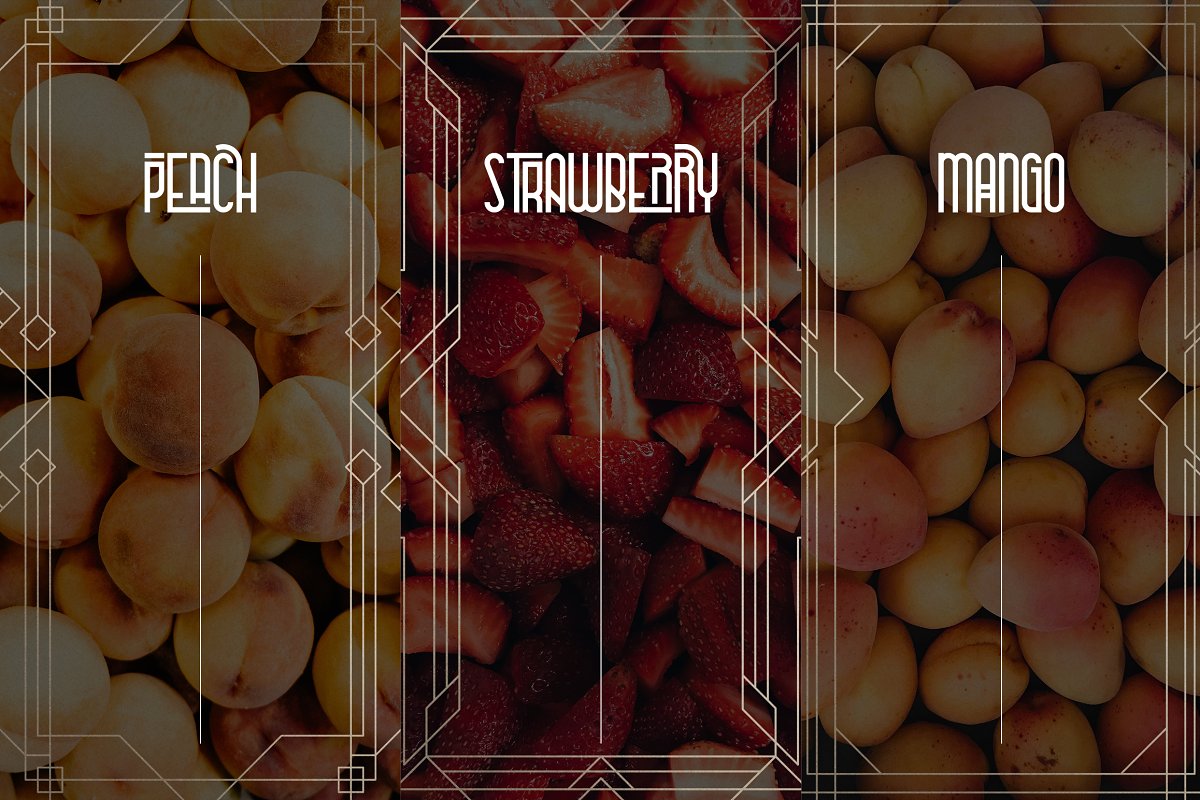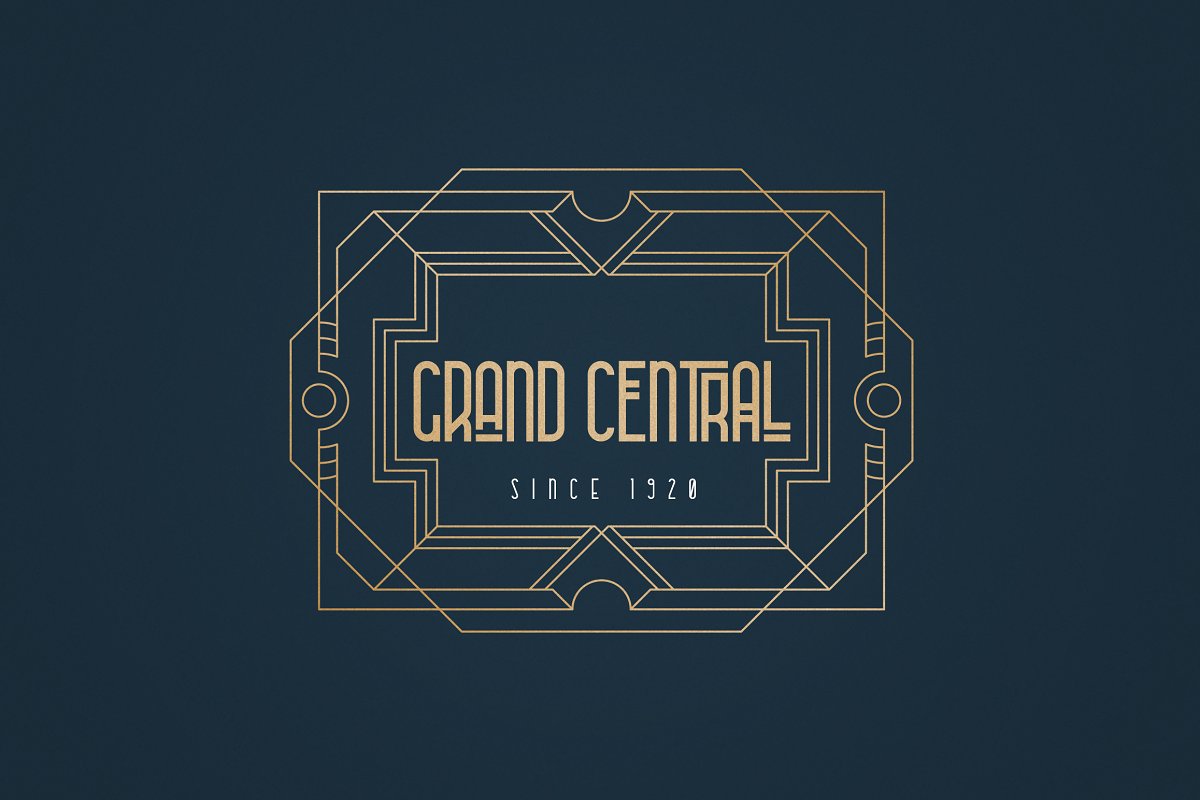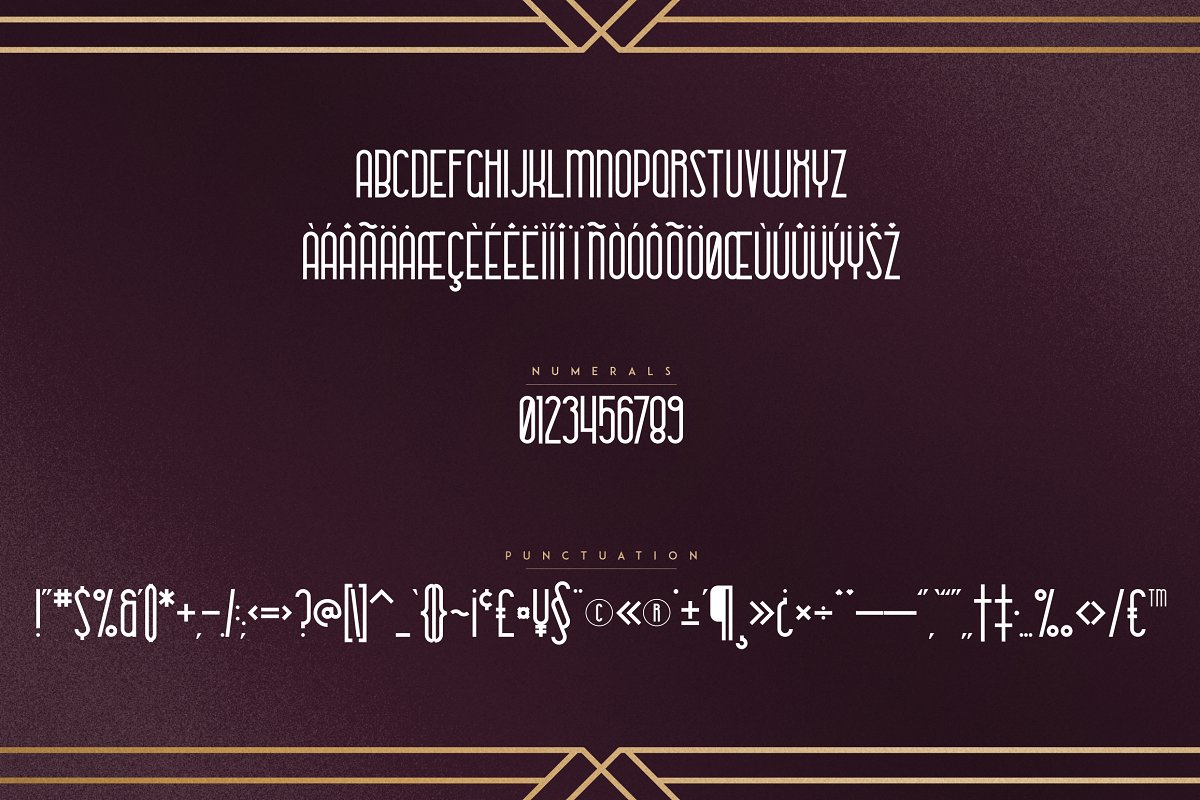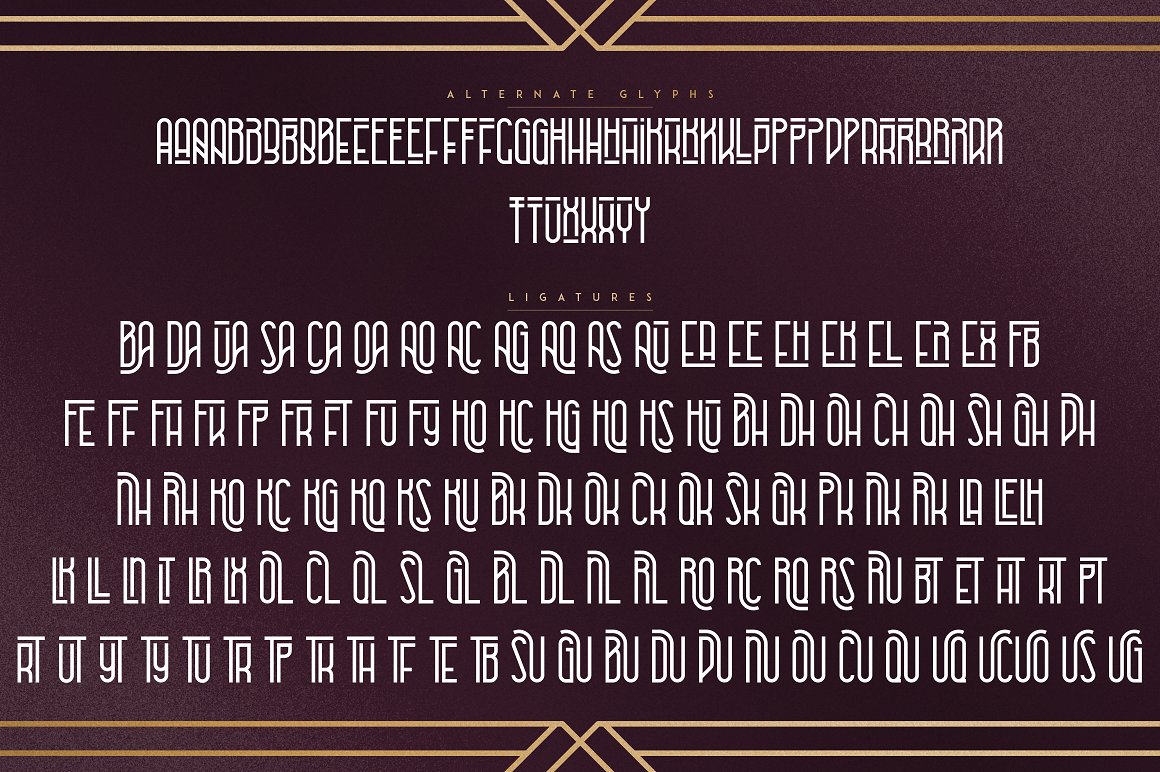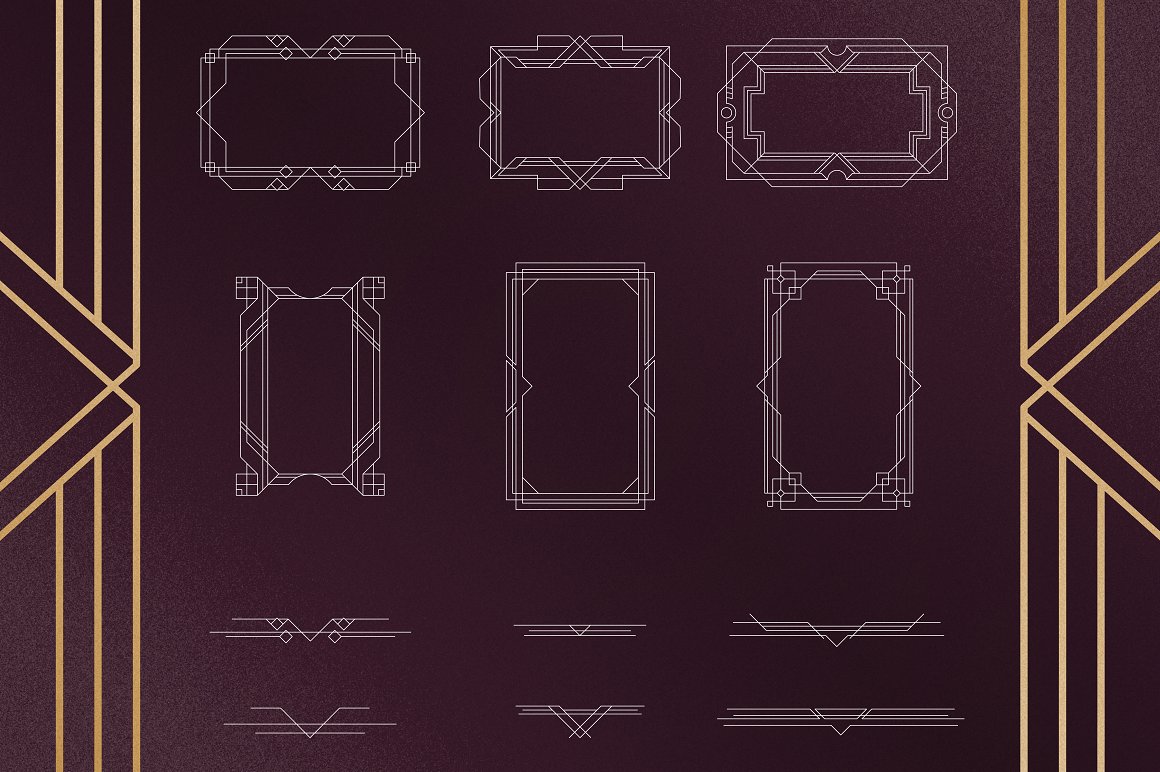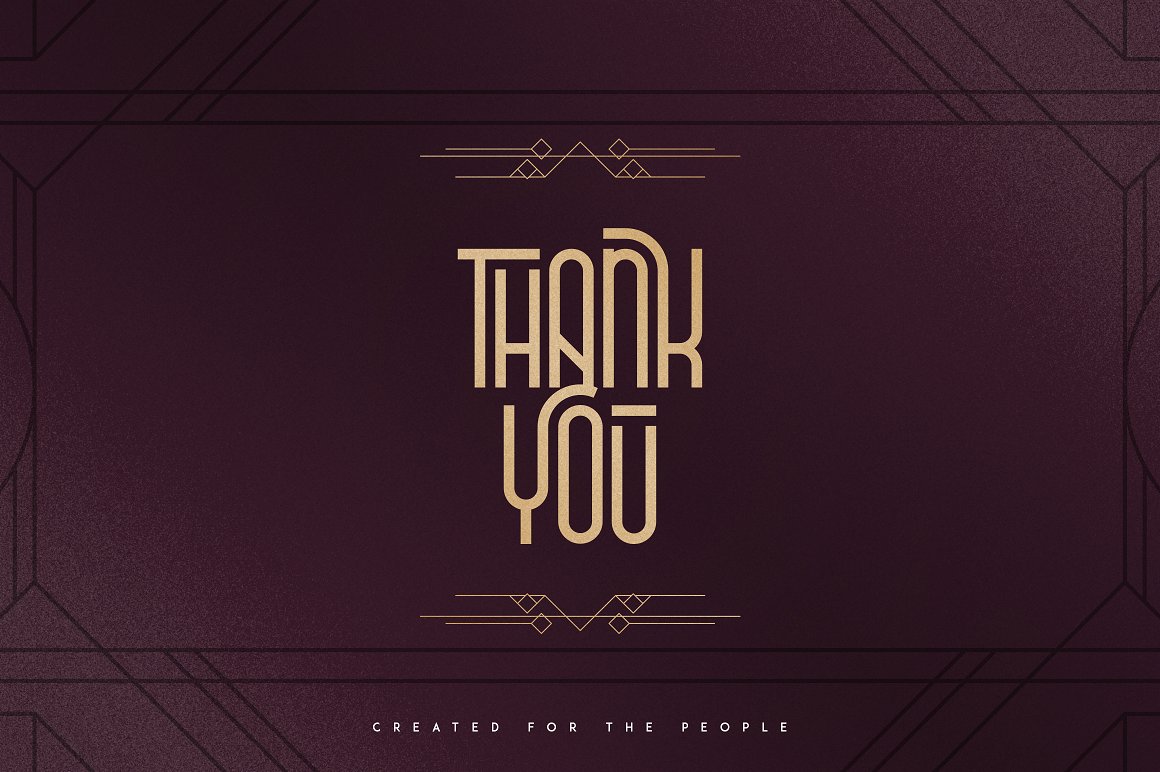 Best Related Art Deco Typeface Deals
What Are Fonts? Why Are Fonts Important?
A font is a variety of signs of a particular size and pattern that shapes a single stylistic and compositional system. The main purpose of any font is to get the user's interest with its outline and color and make him review the content. A good web font allows you to convey not merely the written text but even a particular mood. Stylish and unusual fonts are more effective and more evident, so each business attempts to actively use its original one as an integral component of their brand. The cost of custom fonts typically varies from $0 to $100 .
How Can Web Fonts Impact Perception of the Goods or Company?
In the case of setting up banner ads, one needs to pick a font rather carefully. Promo banner developers should pick those kinds of web fonts that will match the feeling of their advert.
The web font itself does not simply bring data but also fills it emotionally, provided one is used properly. Most of the time, the promo textual content shows the audience an outline of the brand's product/service, which suggests a properly-selected font will only contribute to the desired visual effect.
What Are The Types of Fonts?
In case you're a graphic artist or web designer, you can probably identify lots of various classifications with their historical and tech characteristics, like Didone, Gothic, and the Humanist. But naming all of them is almost impossible, and so here are four primary groups to learn about:
– Serif – the letters have small dashes at their ends, meant to compose more traditional typefaces;
– Sans-serif – the letters without dashes at the ends, which gives them a more modern, "clean" style and makes easier the perception of large content fragments.
– Script – beautiful cursive or handwritten fonts where symbols are usually crossed with each other. Script is perfect for creating a sophisticated, fun and relaxed handwritten textual content.
– Decorative fonts – intended mainly for catching the audience's attention or employed for another specific effect or goal.
How To Define Bundle Deals and What Is The Price For Them?
A web font bundle is basically a set of various fonts available at a greatly lowered cost. One of the benefits of getting packages is that they cost just a little bit more than an individual web font does, as long as they are on sale. The regular value of a web font bundle on our website is just $2-20. However, be quick: the life period of each bundle lasts less than 5 days.
Can Fonts Impact The Perception of the Services or Products?
In the case of designing banner ads, one should take the choice of web font really seriously. Advertising banner creators should pick those kinds of web fonts that will correspond to the atmosphere of their advert.
The font itself does not only bring information in a textual form but also fills it emotionally, provided one is put to use appropriately. Usually, the ad textual content gives the person an outline of the company's product, which means a properly-picked font will only contribute to the desired aesthetic effect.
If the font corresponds to the text and is additionally paired nicely with the picture, it will contribute to the success of your ad strategy. Therefore, one should not skip on purchasing authentic and tasteful fonts.
I Have Not Found Any Desirable Fonts in This Package Deal. What to Do?
No worries ! MasterBundles presents lots of various bundle choices for different occasions and designs. Just check out our site and you'll surely discover something to your preference and requirements.
What's MasterBundles.com?
Masterbundles is a web-based marketplace. On our website, professional graphic designers offer their masterpieces at the best prices. We provide you with the best design bundles on the market, and our bundles are well praised by customers. Visit our blog, it truly is filled with useful and motivating information for professional web designers. Furthermore, if you sign up for our newsletter, you'll be the first to learn about our discounts. You will always find coupons and promotional codes offered to cut the prices to a bare minimum.
Please Take a Moment to Pin This Bundle to Pinterest