Luxury Rose, Gold, Bronze Textures for background, scrapbooking, invites, card design or any graphic projects. High quality 300 dpi 3600×3600 px 12"x12" ( 30.5cm" ). JPG files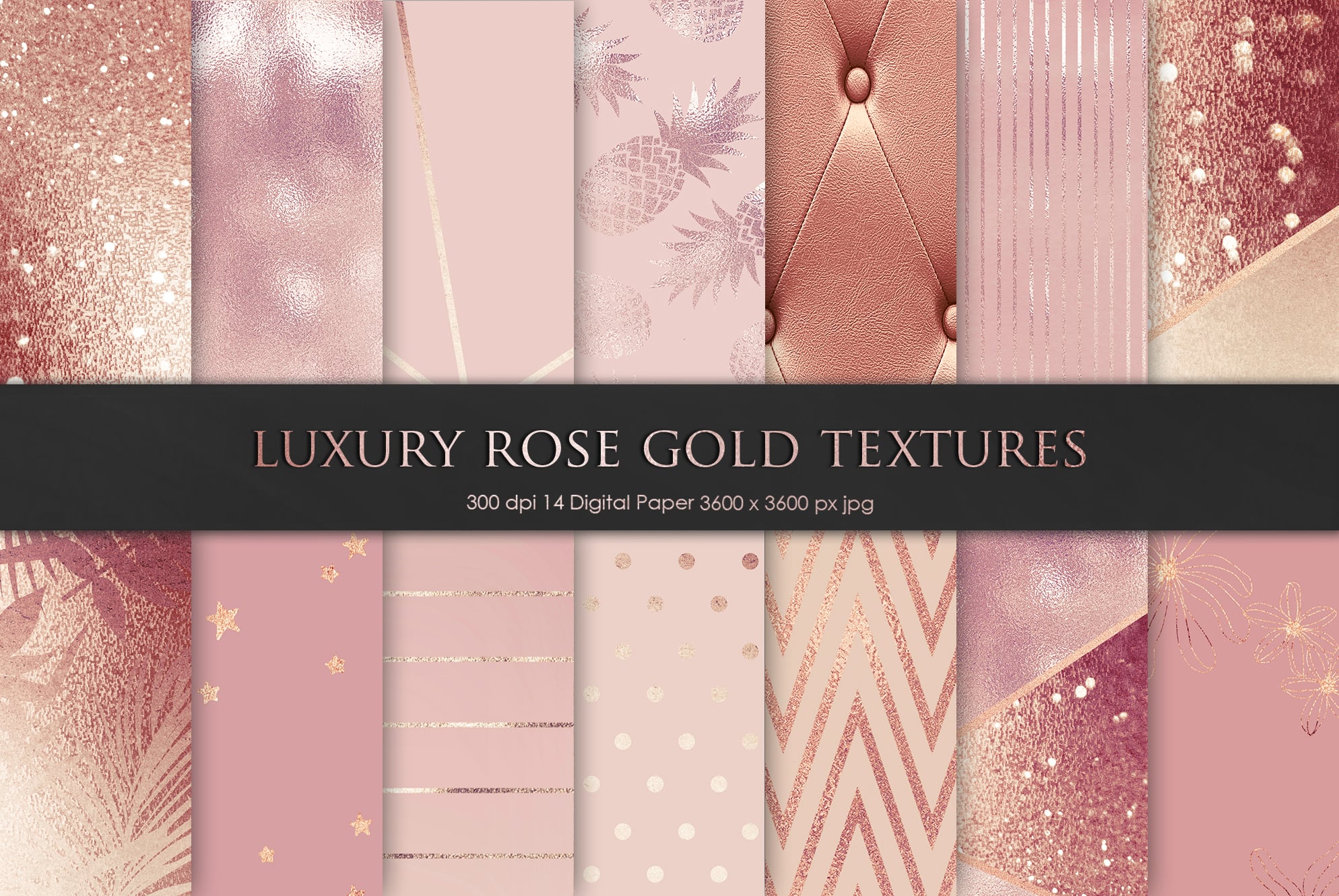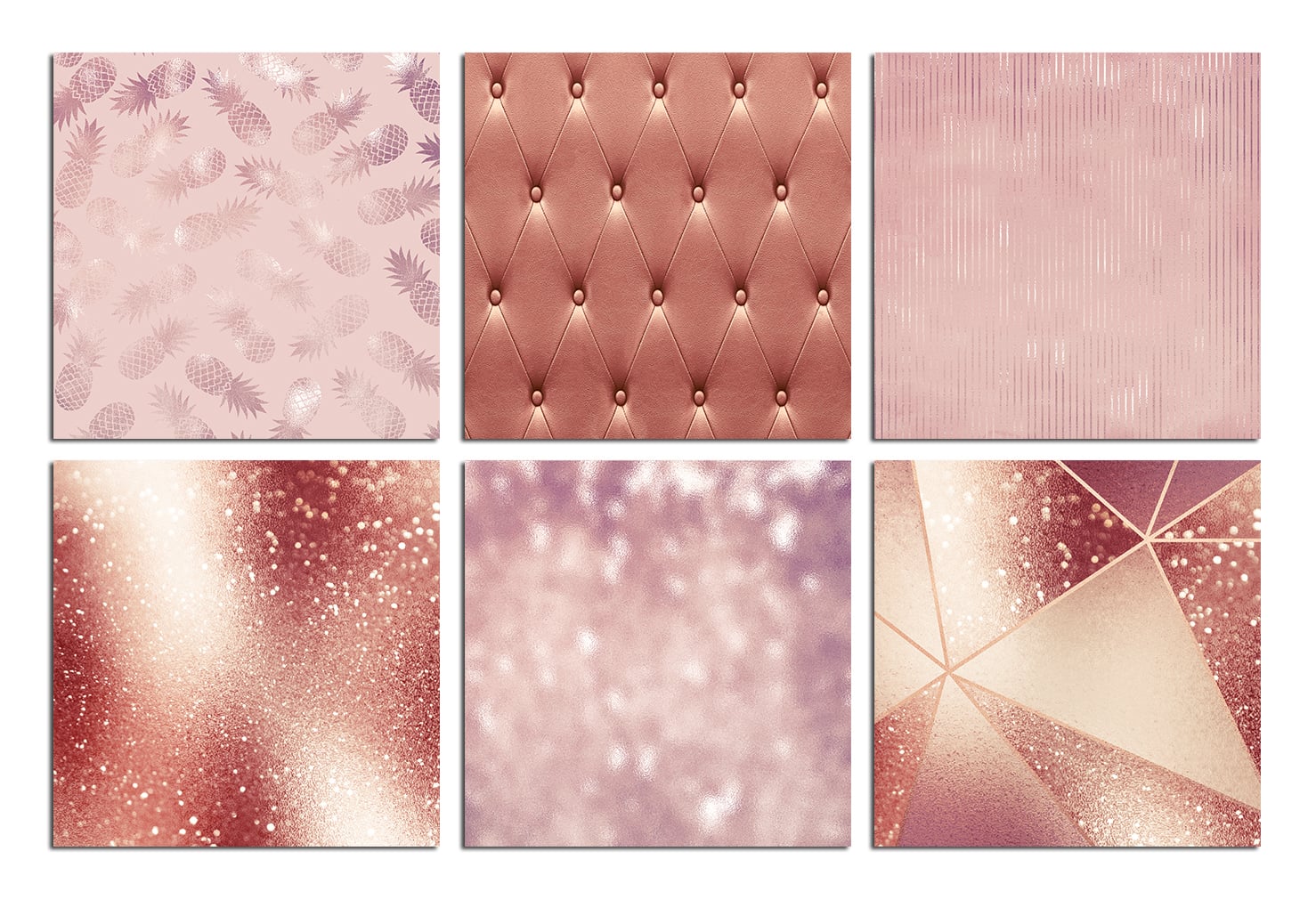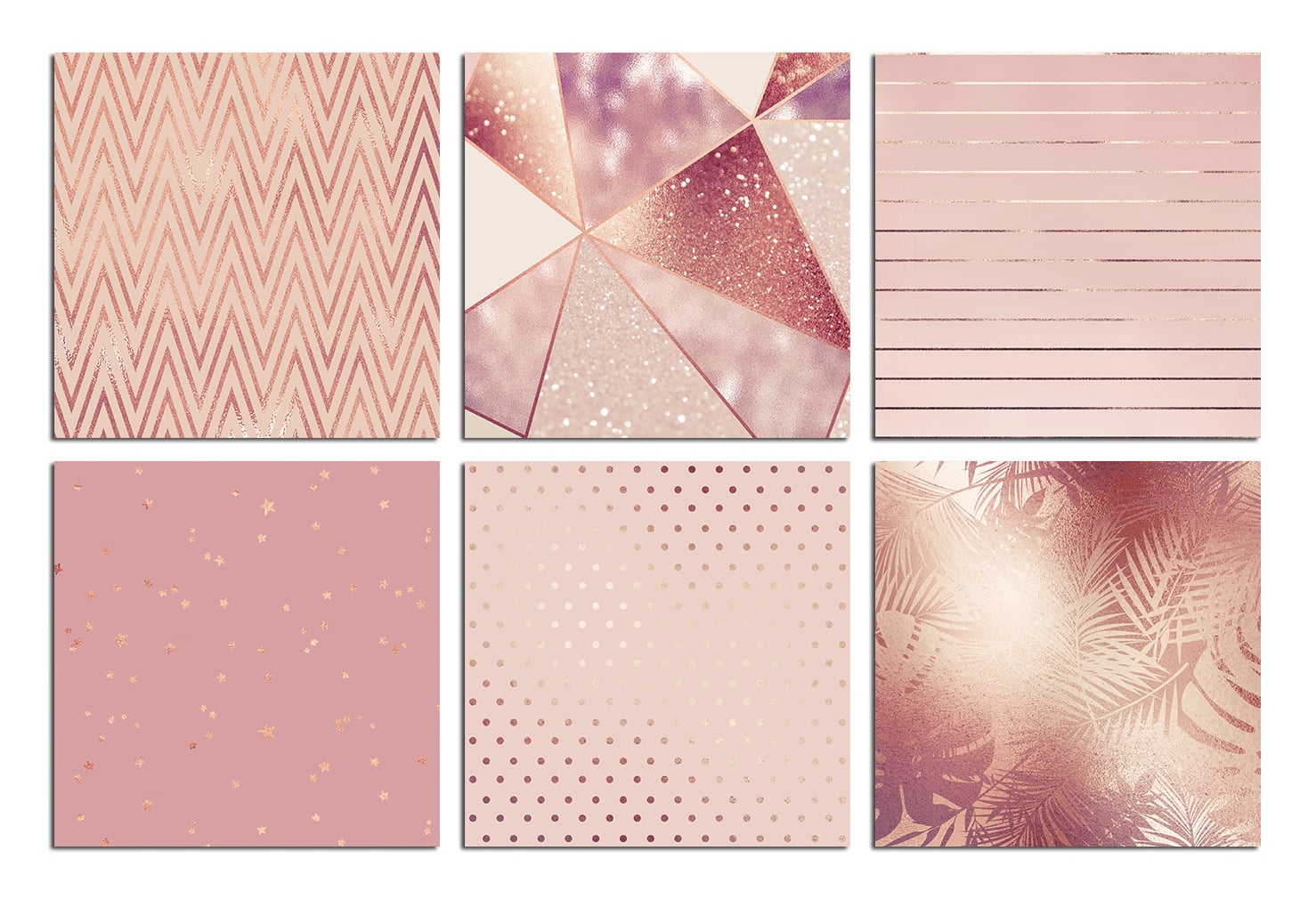 Video About Luxury Rose, Gold, Bronze Textures
Why would you need a texture?
Every work of art, it doesn't matter if it is a sculpture, picture or website object possesses two to three dimensions. Other than shapes, size and colors it additionally has specific characteristics of the work surface which is perceived visually. When viewing the drawing we might state that it is smooth, tough, hard, soft, glossy, coarse, fine, or matt. This concept of the surface we are able to see with our eyes is named design texture and is one of 7 key components of any kind of art work.
Exactly what a pattern is?
A pattern can be recognized as canvas that is made up of repeated pictures. Whenever we notice that a set of elements of design is repeated numerous times within a single layout, we recognize this effect a pattern. Web design patterns are most valued for being light and adjustable to various screen resolutions. By using patterns, you can easily come up with unique gorgeous backgrounds and emphasize individual components. Lots of website designers decide on patterns over high quality photos to make website backgrounds for the reason that they are incredibly diverse, attractive, and simple to make use of. Pattern layouts help you to compose excellent and efficient designs. Using a stylish pattern or a sophisticated texture can absolutely transform the appearance of any design. The costs of patterns and textures range from $4 to $50 based on their difficulty and originality. We have the most varied bundles on our website. They are available in different selling prices, so everyone will find a solution to match their resources.
What Are The Product Bundles?
The bundle is some kind of collection or set of items. They are gathered into a single "box" and are advertised collectively, as a single product. Usually, there's some theme or objective which combines the products in a bundle, but that's not really required. The time, while the bundle is offered, could be very limited (about five days) and that's the key reason why the price tag for it is below what those items would cost if marketed individually. Package deals are quite cost-effective and make it easy for graphic designers to save quite a lot of bucks.
So why the patterns & textures quality is vital?
Top quality patterns and textures will bring dynamics and personality to your commercial projects. Take a look at effective web designs or brand identity materials, you will see that they take advantage of the strength of User Interface elements. As an illustration, a high quality natural texture included in a design of a wrapping will make the product appear organic and premium. A site with a modern technology-inspired pattern background will look up-to-date and first-class. If you want your commercial designs to make a certain impact, graphic patterns and textures are your go-to solutions. Pick them carefully and don't sacrifice higher quality for the price tag
What if the bundle doesn't contain all the things I need?
The Masterbundles website has a huge selection of different special deals. In case you feel that a certain deal doesn't offer the thing you need, look at the other ones! If you check out our assortment, you will undoubtedly find something to fulfill your creative needs. The sets vary in style, complexity, and cost, what's similar is the high quality of our graphics. Use the website navigation to lead your way through our selection and have some fun!
What other packages does MasterBundles distribute?
On top of font bundle deals, our website features numerous other spectacular packages. Have a look at image bundles, icons, textures and patterns, web site theme bundle deals. There are as well electronic books and tutorials, stock images, logo designs, illustrations and add-ons, mockups, as well as other categories. You'll find thematic Christmas and Valentine's packages, post cards and presentations. And also, not surprisingly, the most popular under $5 deals!
What's MasterBundles.com?
MasterBundles.com is a web-based marketplace. On our website, expert designers market their designs at the best prices. This site offers the best deals out there, and our bundles are highly reviewed by buyers. Go and visit our blog, it is loaded with valuable articles for professional designers. Additionally, for those who subscribe to our newsletter, you will be the first to be informed on our discounts. There are always coupon codes and promo codes offered to lower the prices to a bare minimum.