Introducing Kubik Scene Creator – 67 elements, 8 premade mockups, 8 premade backgrounds
Kubik is photo based scene created, we created it from photoshooting to building premade scenes. Using smart layers, you can easily swap out your own designs and imagery with just a few clicks, change backgrounds and add cool effects over mockups 🙂
Files
Scene Creator (PSD) – you will find there 5 backgrounds and bunch of effects. You can drag and drop desired elements there

Elements (PSD) and 34 Elements (transparent PNG)

Frame mock ups (PSD) – you will find there 10 frame options

Paper mock ups (PSD) – you will find there 23 textured paper size options

Backgrounds (JPEG) – you will find there 8 premade backgrounds

Mockups (PSD) – you will find there 8 premade scenes ready for your designs

help file (txt)
Paper sizes – vertical and horizontal
8.5 x 11″
5×7″
5×5″
4×9″
3.5 x 5″
3.5 x 2″
A4
A5
A6
A7
A8
A9
When you purchase the Kubik scene creator you will get dropbox download link
Feel free to contact me if you have any questions!
Thank you! Enjoy!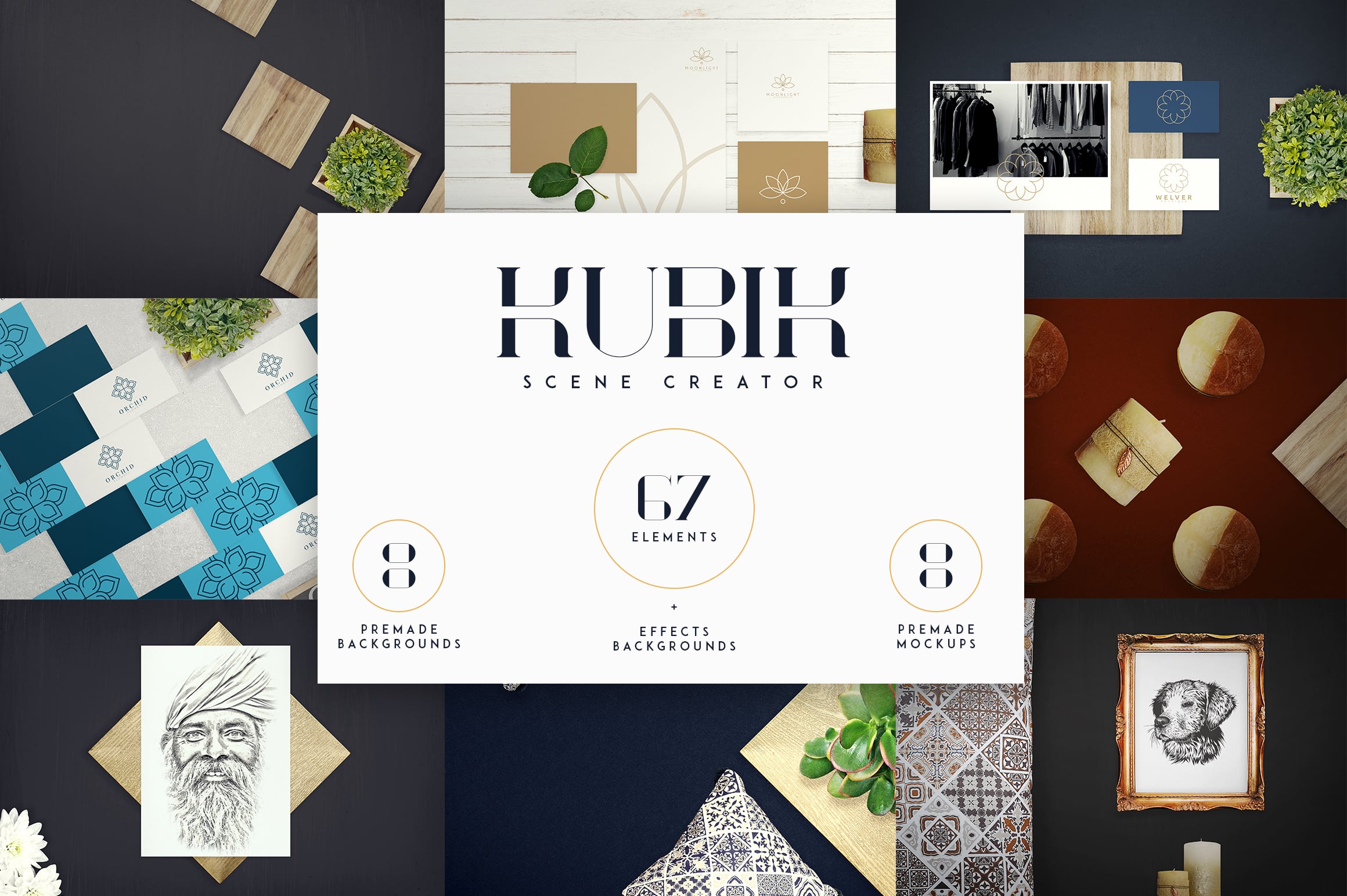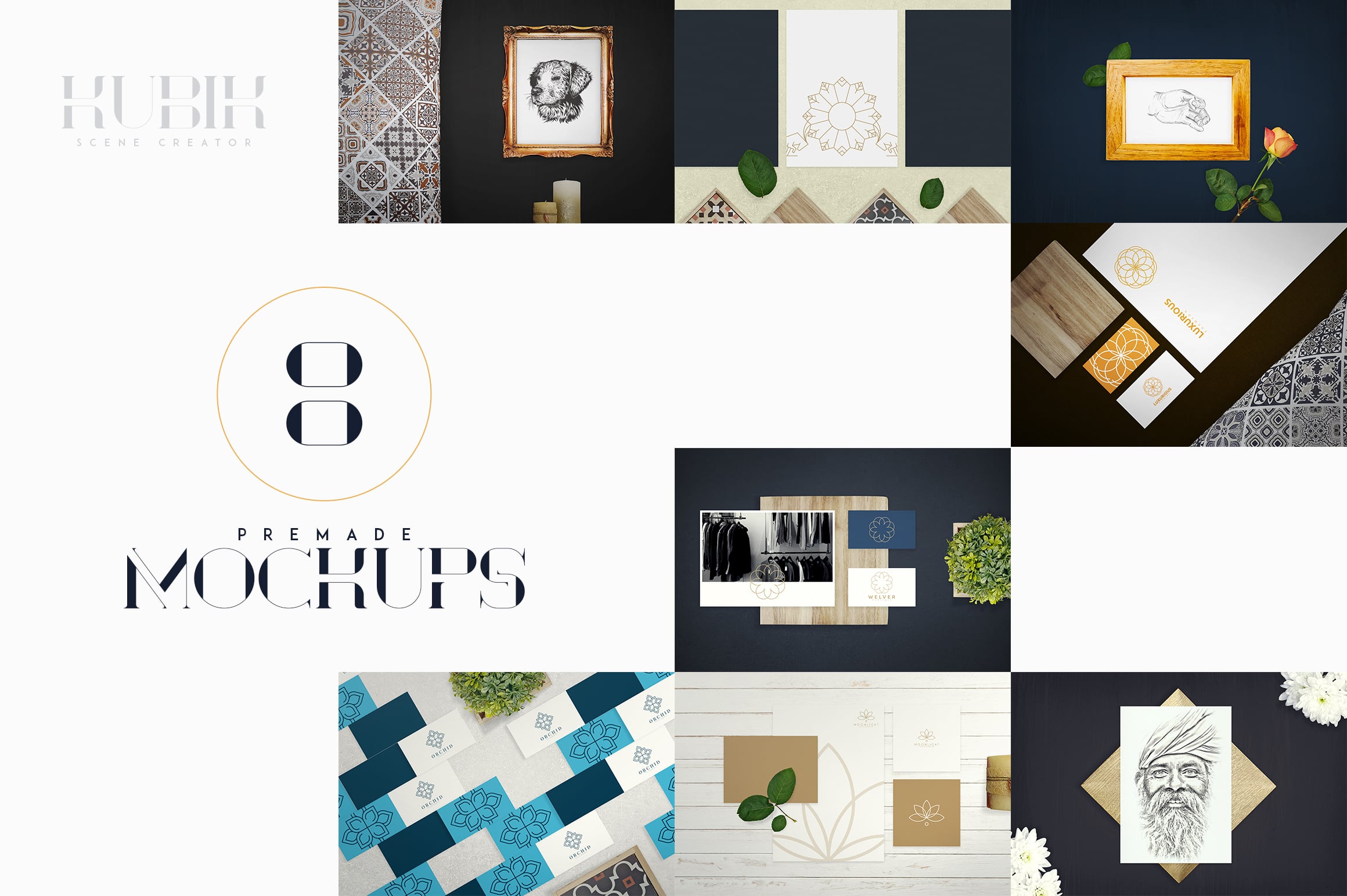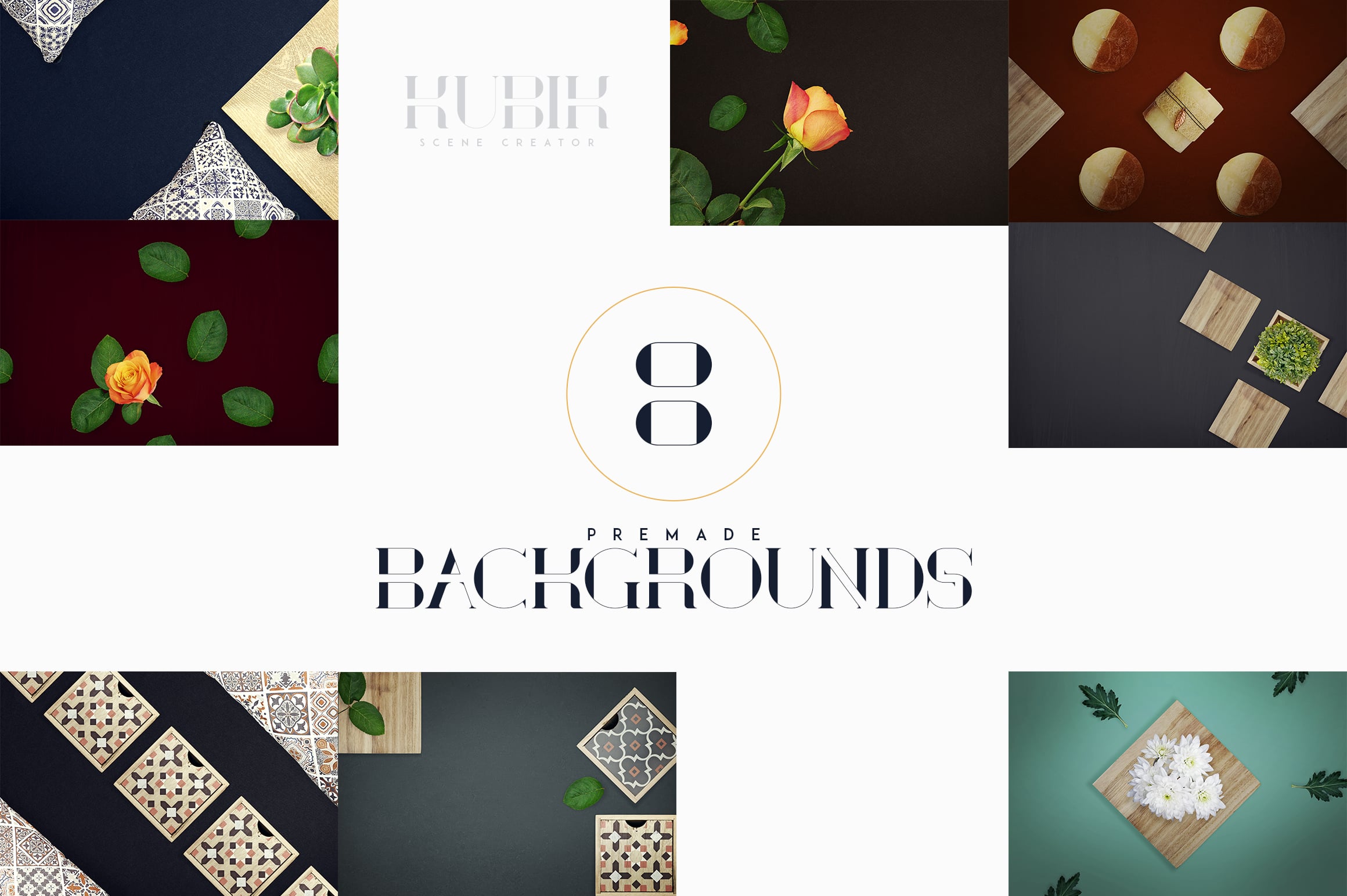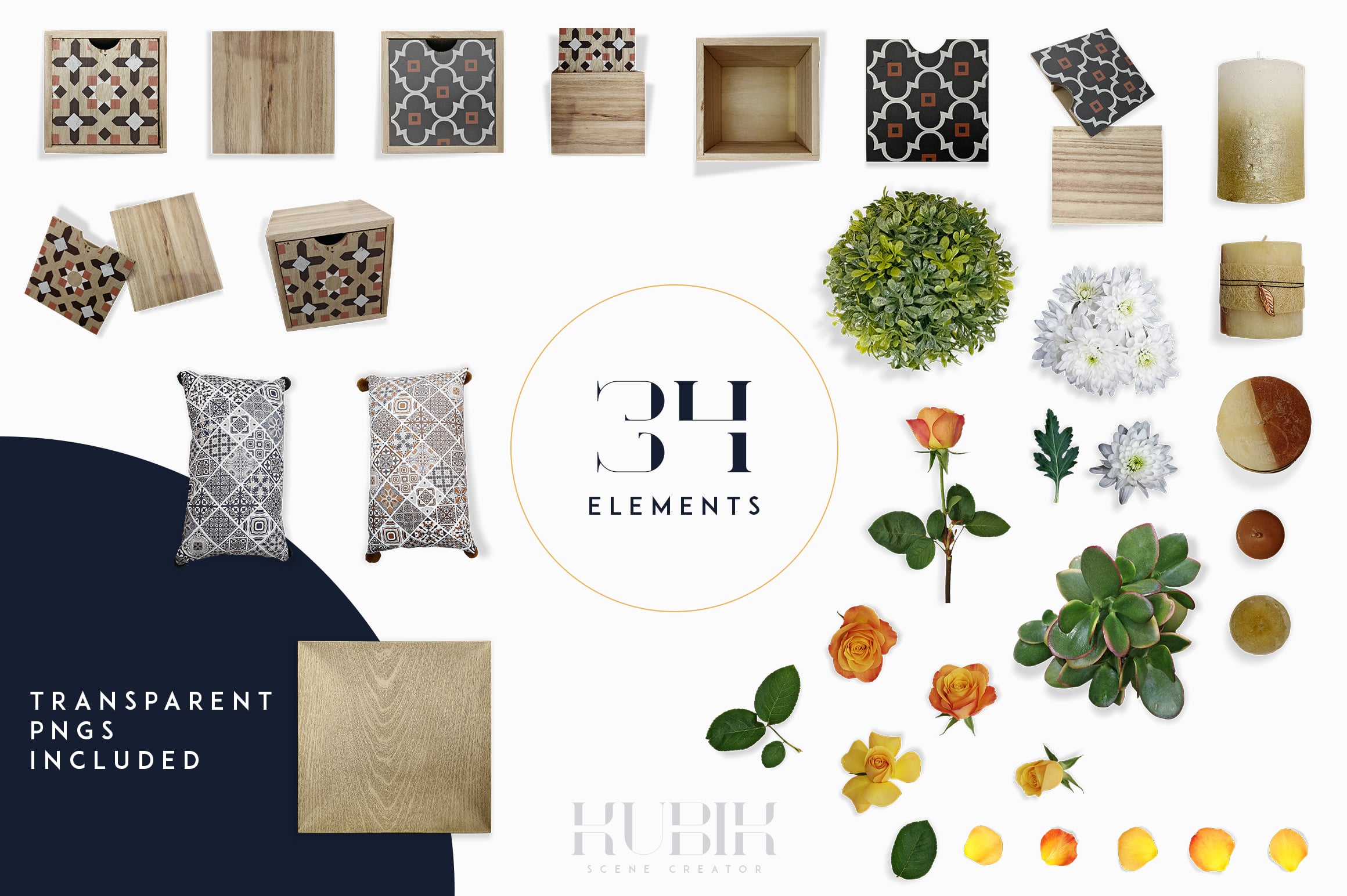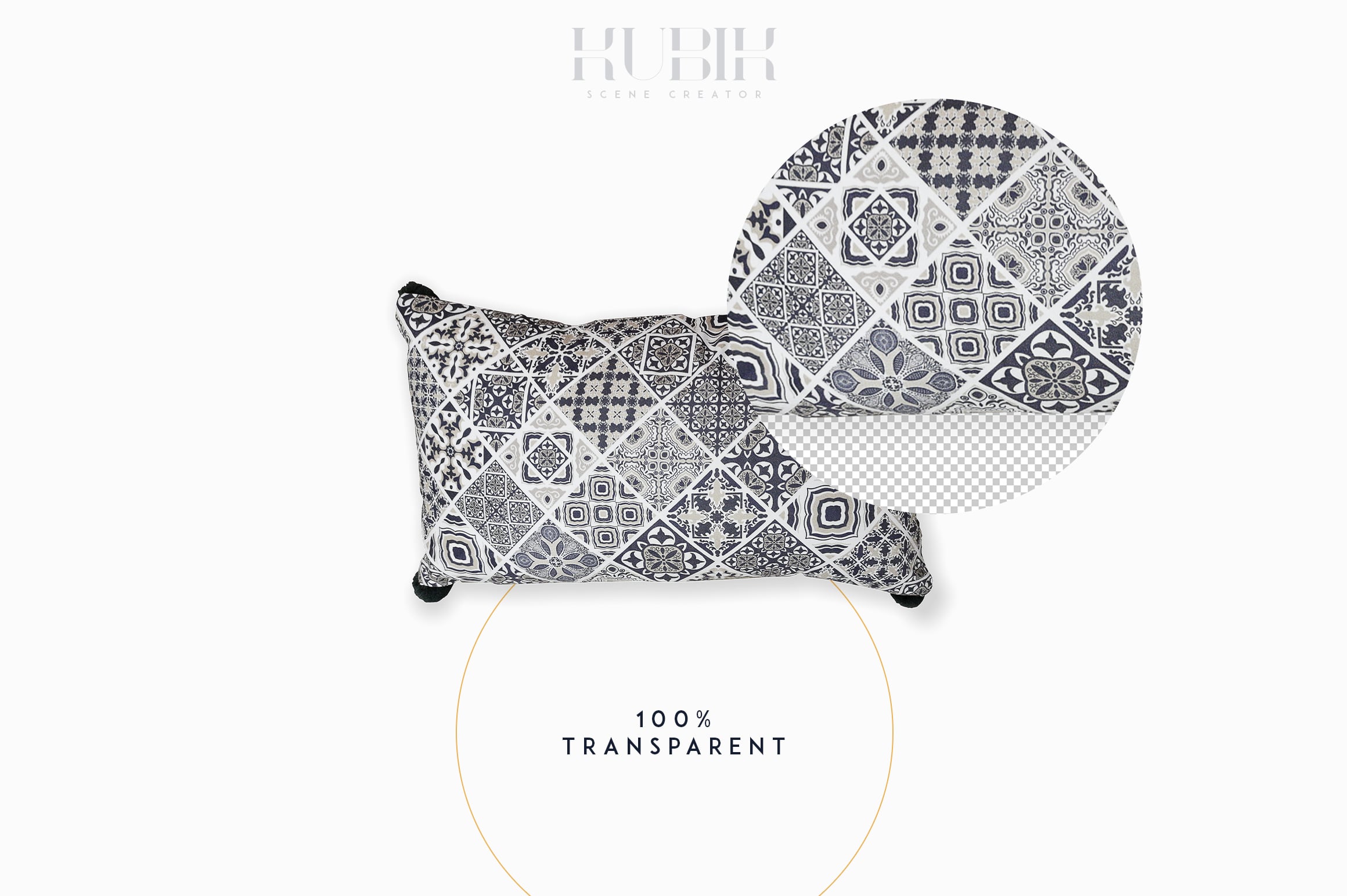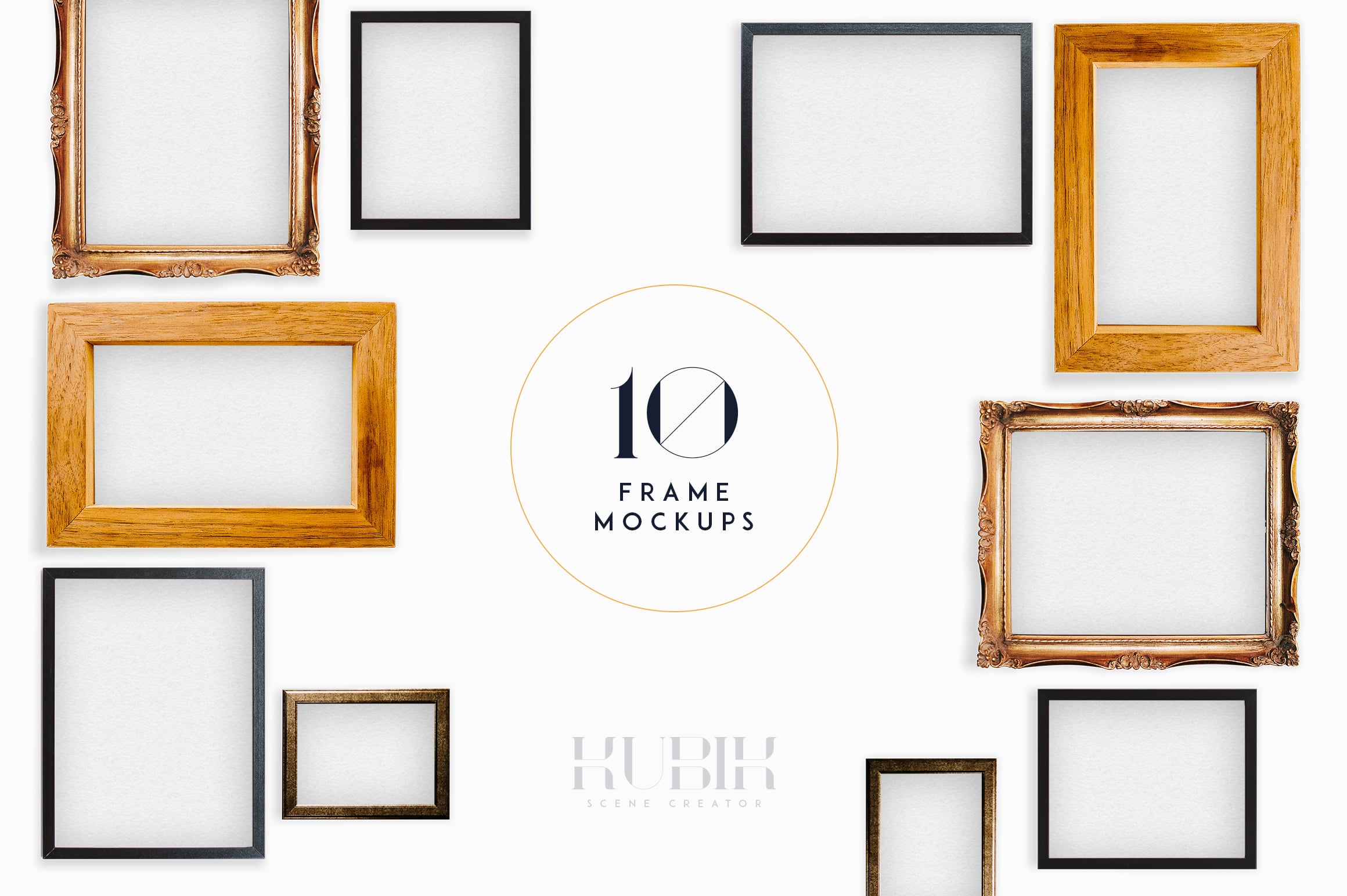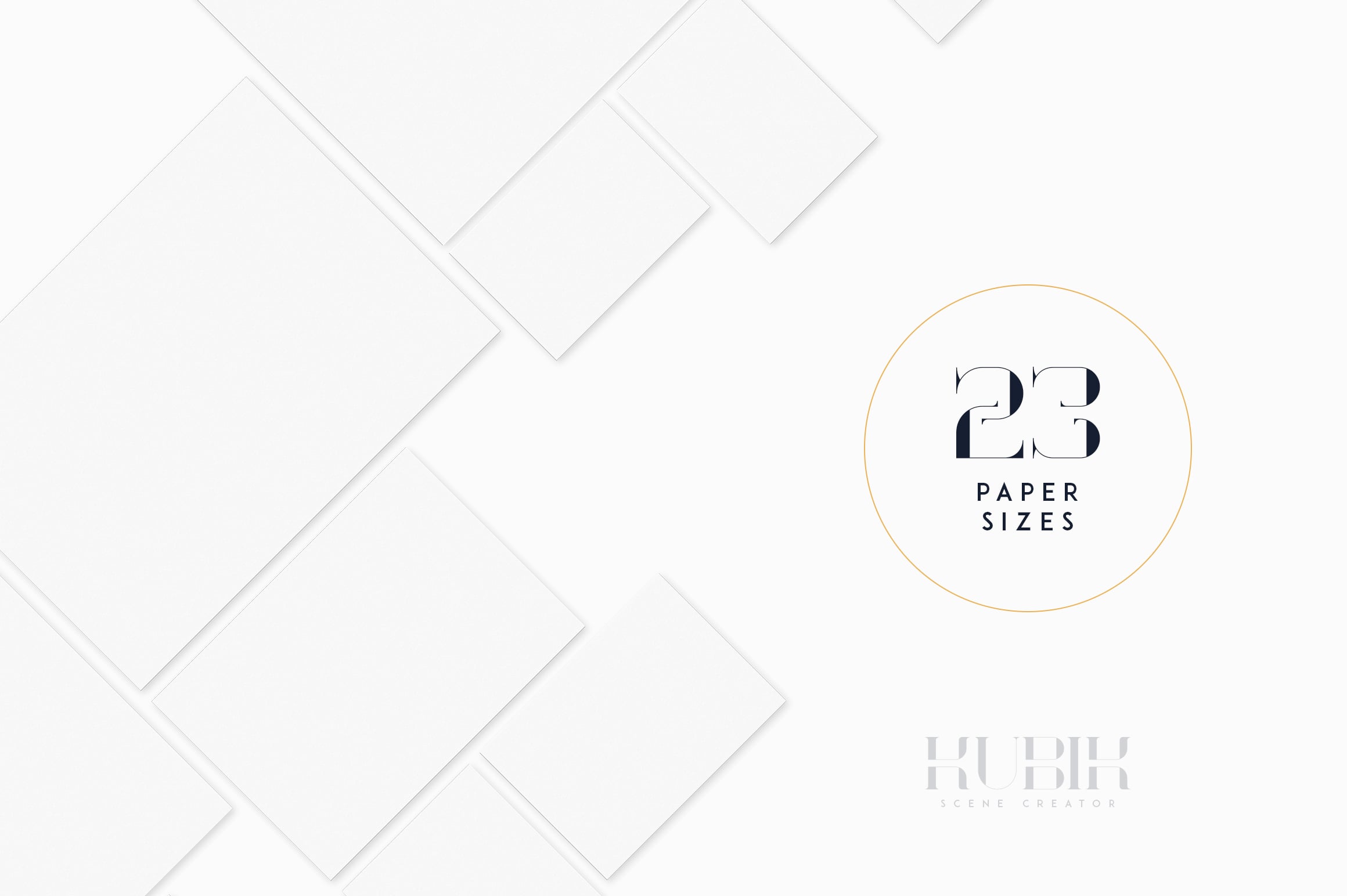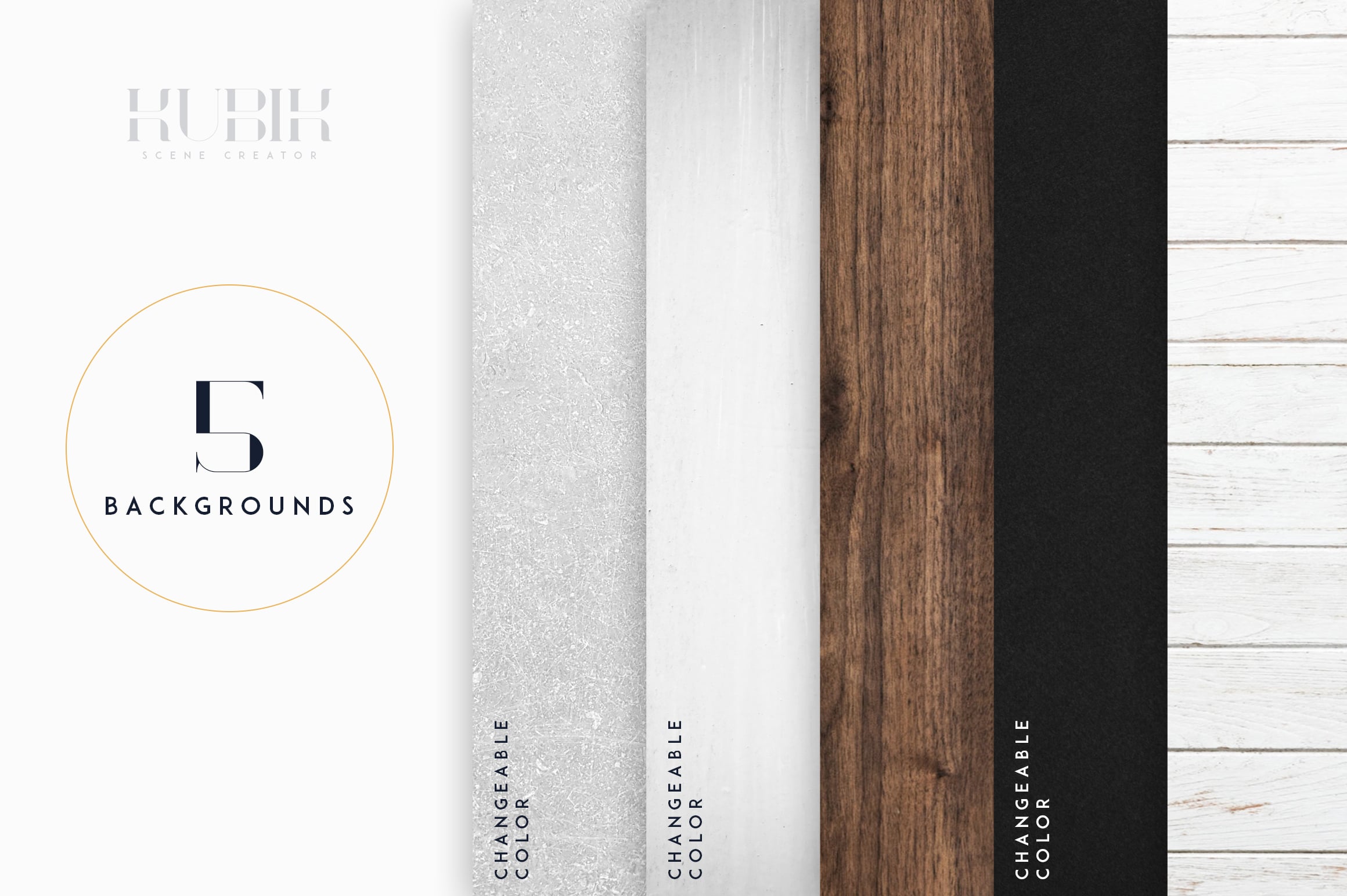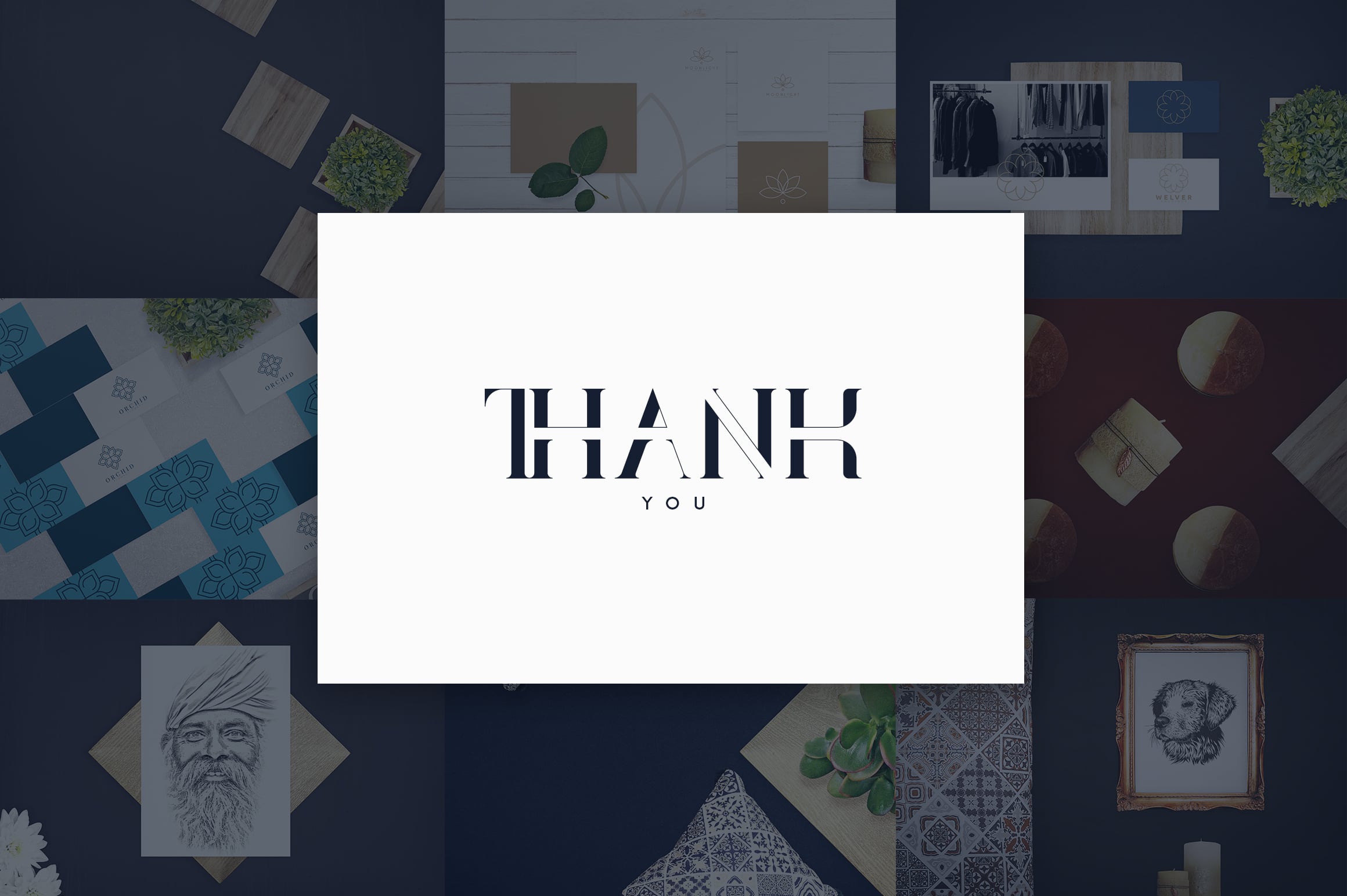 What is Kubik Scene Creator – 67 elements?
If you're a graphic designer working on many projects , you, like no other people, understand the need for the whole pack of design components available at hand. Searching for them one at a time, you spend a lot more cash and time as a result. To obtain all the essential elements within a single pack, we highly recommend taking a closer look at graphic bundles. A bundle is actually a selection of digital design components required for graphic design, valued for a large amount of money, yet offered at a drastically reduced price tag for a limited time.
What sorts of Kubik Scene Creator – 67 elements are there?
Considering that all of the package deals differ from one to another, each individual web designer will find the appropriate selection for any specific project. Researching them you'll discover the selections including UI kits, social media infographics, illustration swatches, business cards, PPT templates, and much more. At MasterBundles.com , you'll find more than 450 graphic bundles available. That said, you'll not have even an opportunity to get away from the website empty-handed.
Exactly why are graphic packages highly profitable?
The pros of graphic bundles for designers are quite evident. However if you are a newcomer to those elements and still have doubts, the following information and facts will be of great help for you. Including a great number of the components in a single bundle, the collection gives you an opportunity to use different of them for a number of tasks. What's more, the price is typically greatly reduced which allows you to save some cash, yet receive the complete set worth hundreds or thousands of dollars.
The best way to spend much less money on MasterBundles bundles?
There's a way to make the MasterBundles items even cheaper. Ok, I do know bundles are already affordable, there is however still place for saving. Share this page in social networks – you immediately receive the 5% discount for the graphic deals you like. That is a super easy way of getting an expertly developed tools cheaper.
Alternative Bundles of MasterBundles.com
MasterBundles could offer you a big selection of different bundles. MasterBundles.com offers not just graphics bundles but additionally roughly 20 other various kinds of items. Fonts, WordPress themes, mockups, icons, photos, illustrations, presentation templates and a great deal more – on the MasterBundles.com you'll be able to find most of the graphic items, essential for a design.
Precisely what is MasterBundles?
Whether you feel like you've lost track of time when researching different tools and components for your design jobs, it is high time to explore MasterBundles. This is a marketplace providing the most in-demand instruments (icons, fonts, logos, graphics, watercolors etc.) for graphic designers, online marketers, and developers at a reasonable cost for a very limited time. To not miss out on important information on the future promos, we advise reading our blog and signing up for the email newsletter.