Magical font

Magical font. Introducing Enchants – magical font with latin and cyrillic support – Just now $21
Enchants is vintage, clean font with latin and Cyrillic support, loaded with alternate glyphs and graphic assets. It's a very versatile font that works great in large and small sizes.

Enchants.otf
Enchants is perfect for branding projects, home-ware designs, product packaging, magazine headers – or simply as a stylish text overlay to any background image.
Uppercase, numeral,punctuation & Symbol
3 animal designs and nature elements ( black and in color )
Cyrillic support – Russian, Ukrainian, Bulgarian and more
Alternate glyphs
Multilingual support
How to access alternate glyphs?
To access alternate glyphs in Adobe InDesign or Illustrator, choose Window Type & Tables Glyphs
In Photoshop, choose Window Glyphs. In the panel that opens, click the Show menu and choose Alternates for Selection. Double-click an alternate's thumbnail to swap them out.
Mock ups and backgrounds used are not included.
Thank you! Enjoy!
Magical font & animal design previews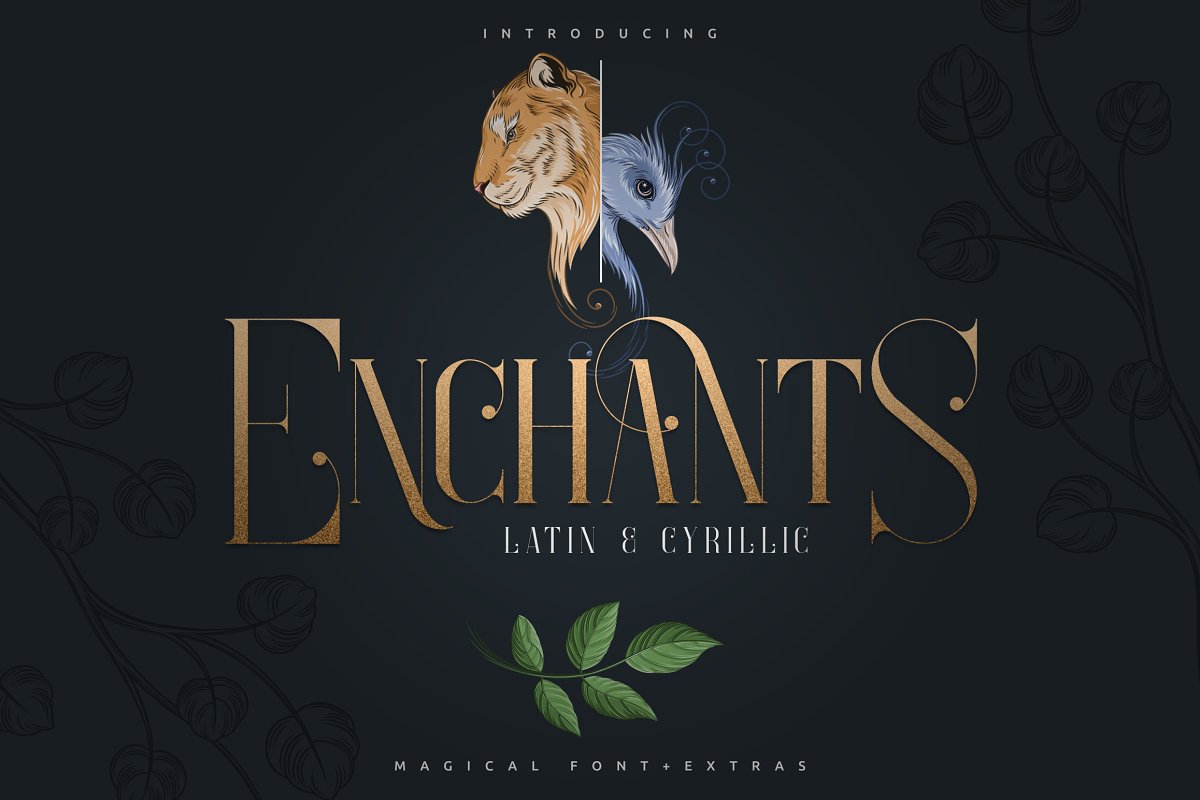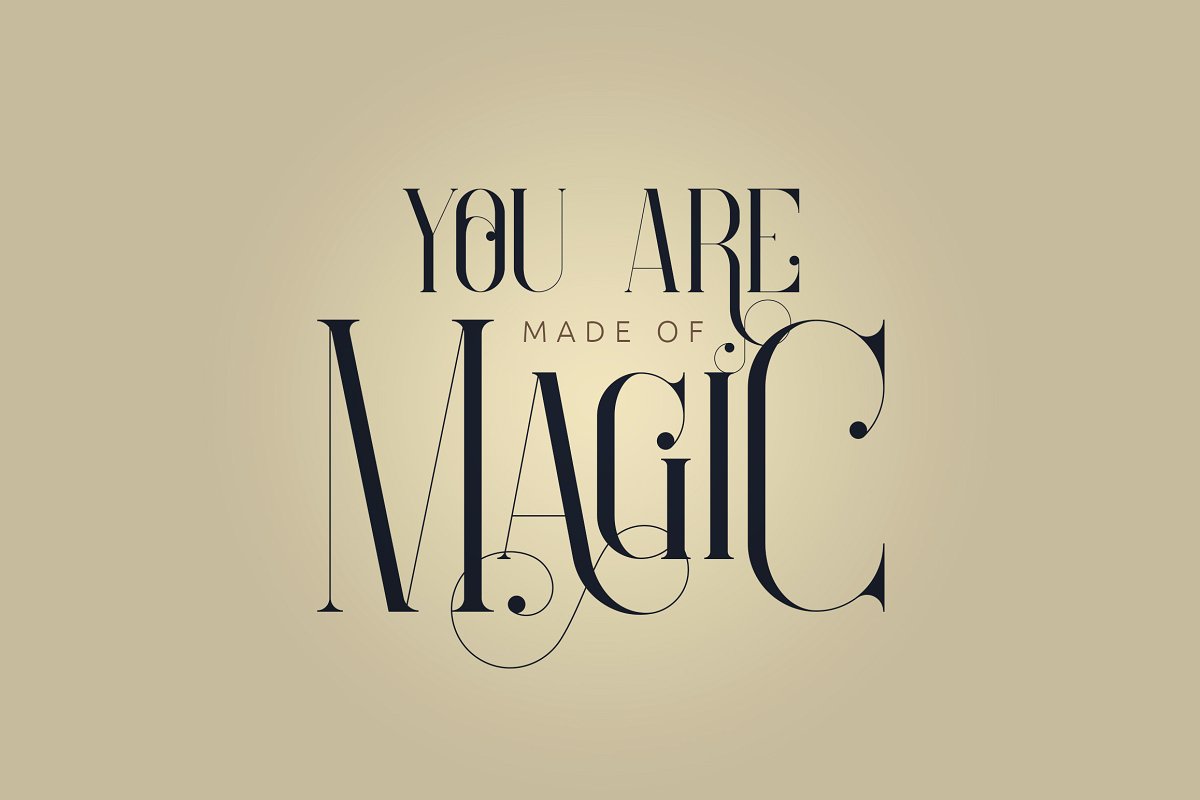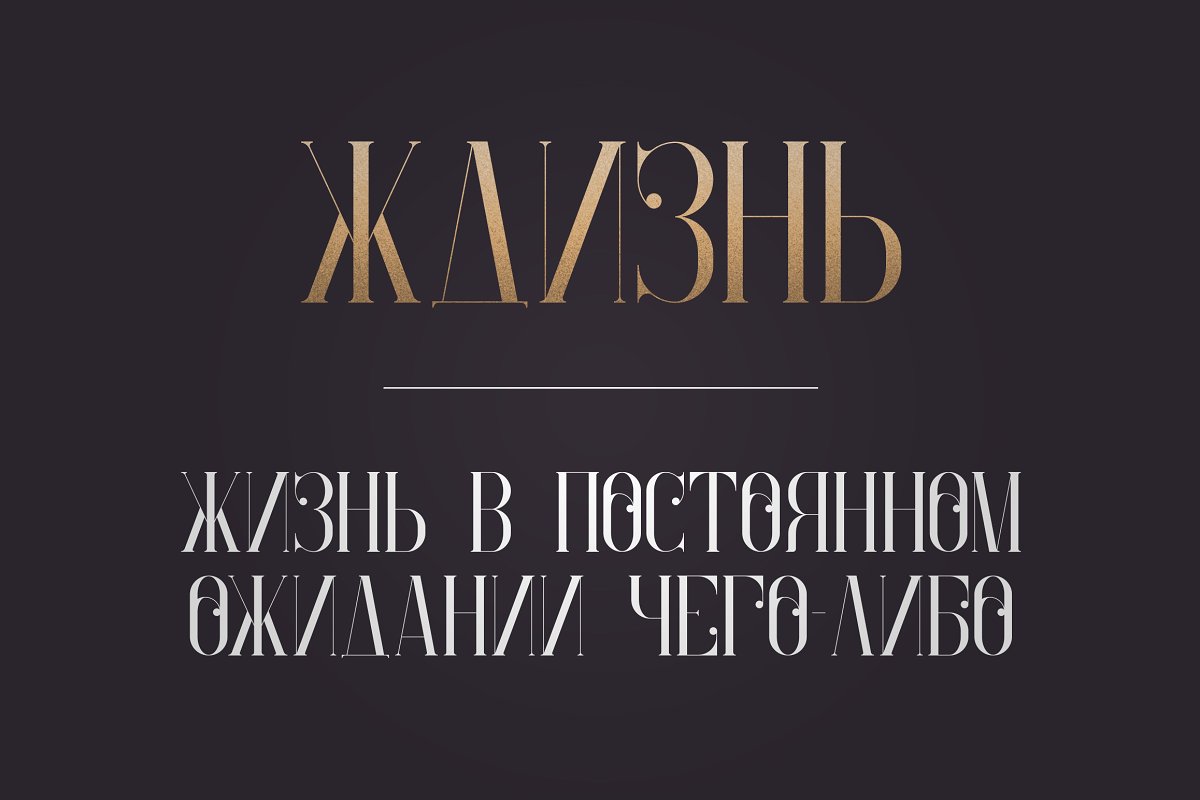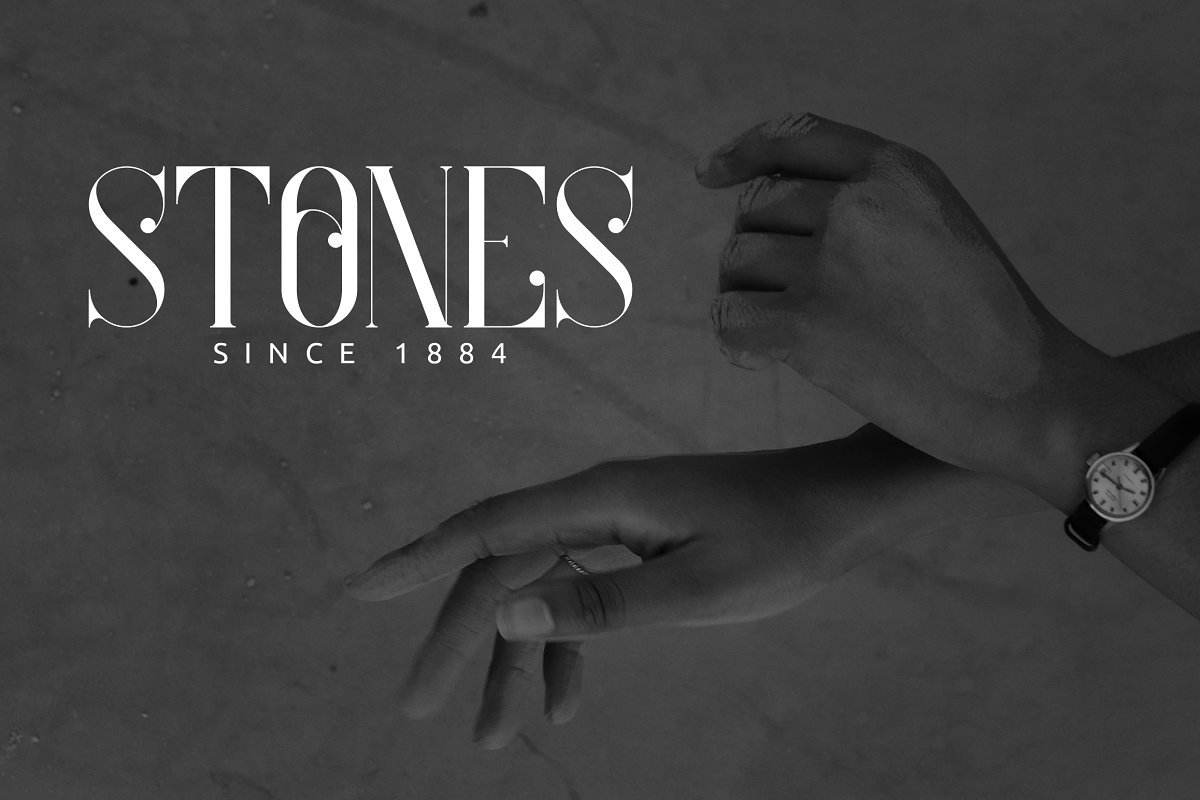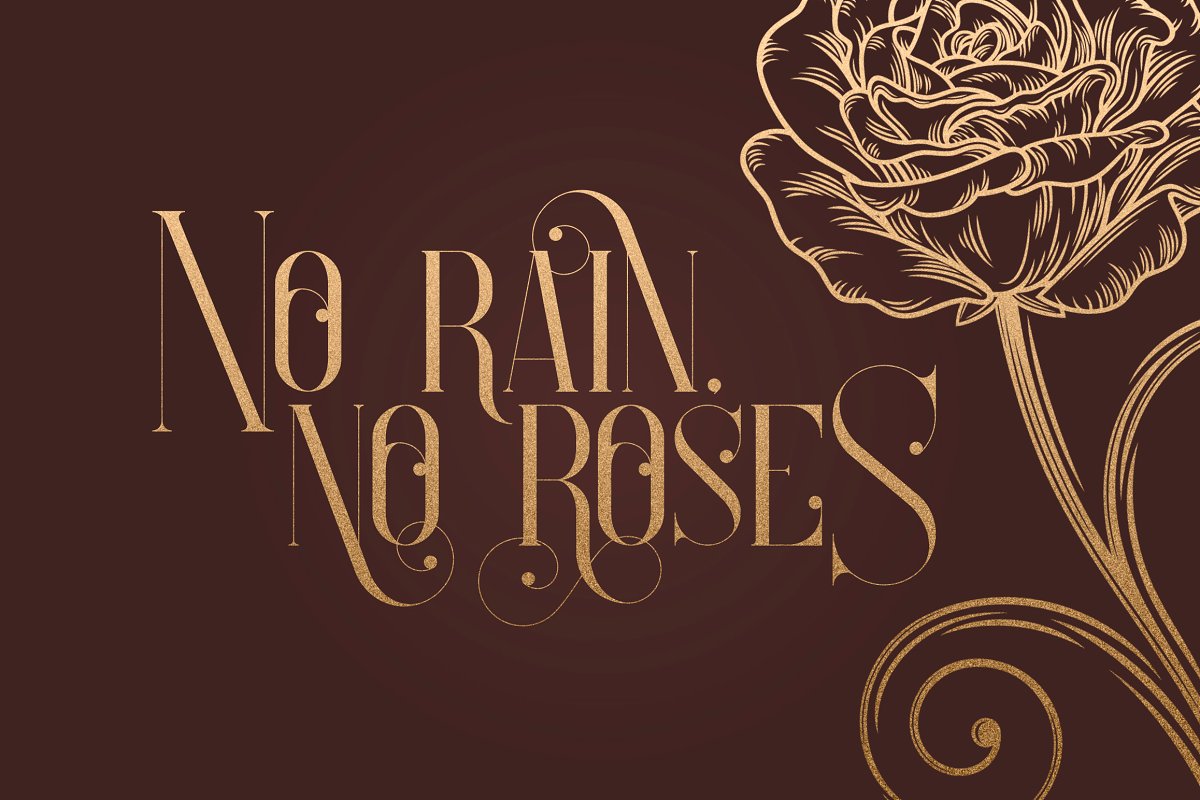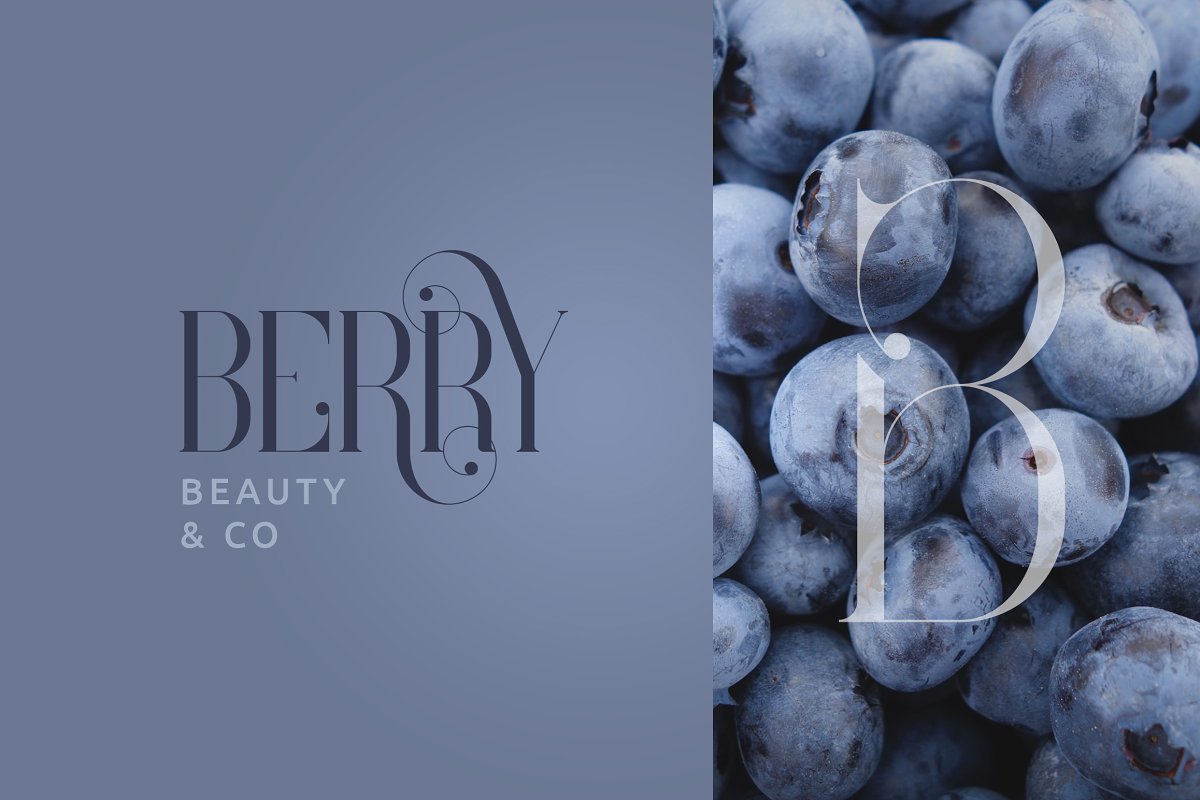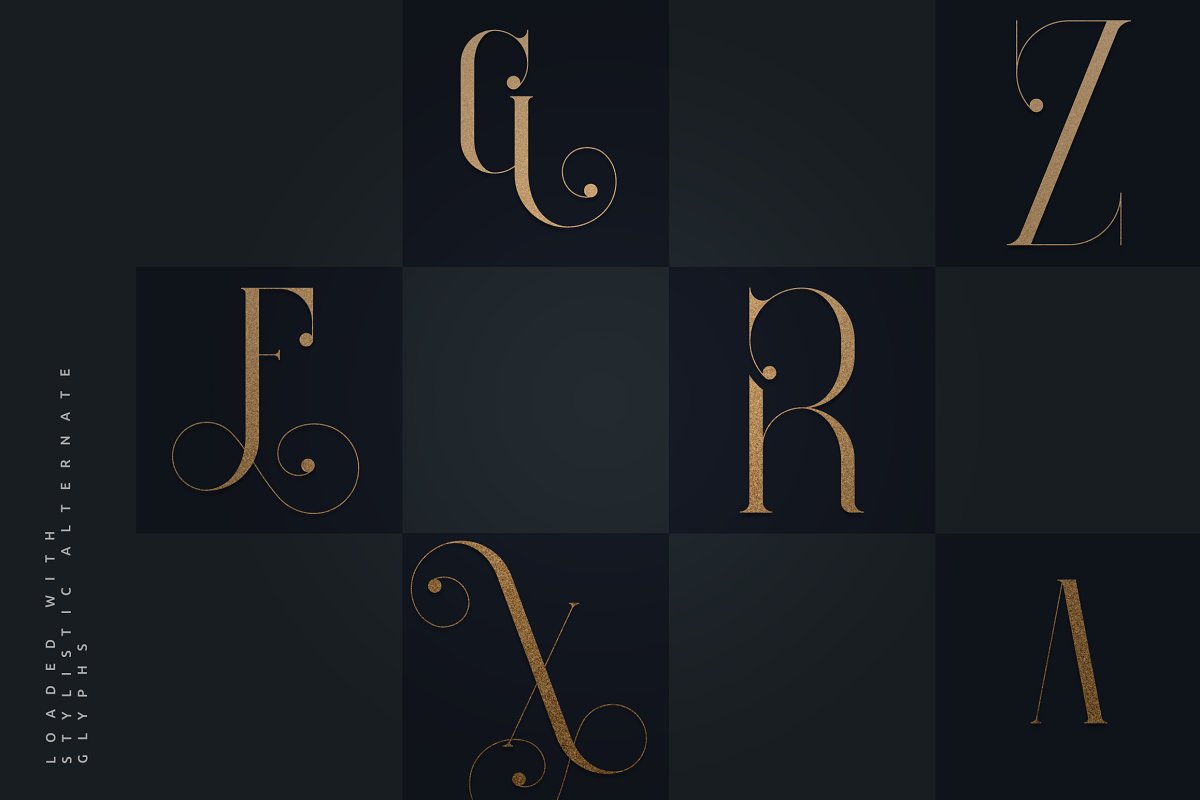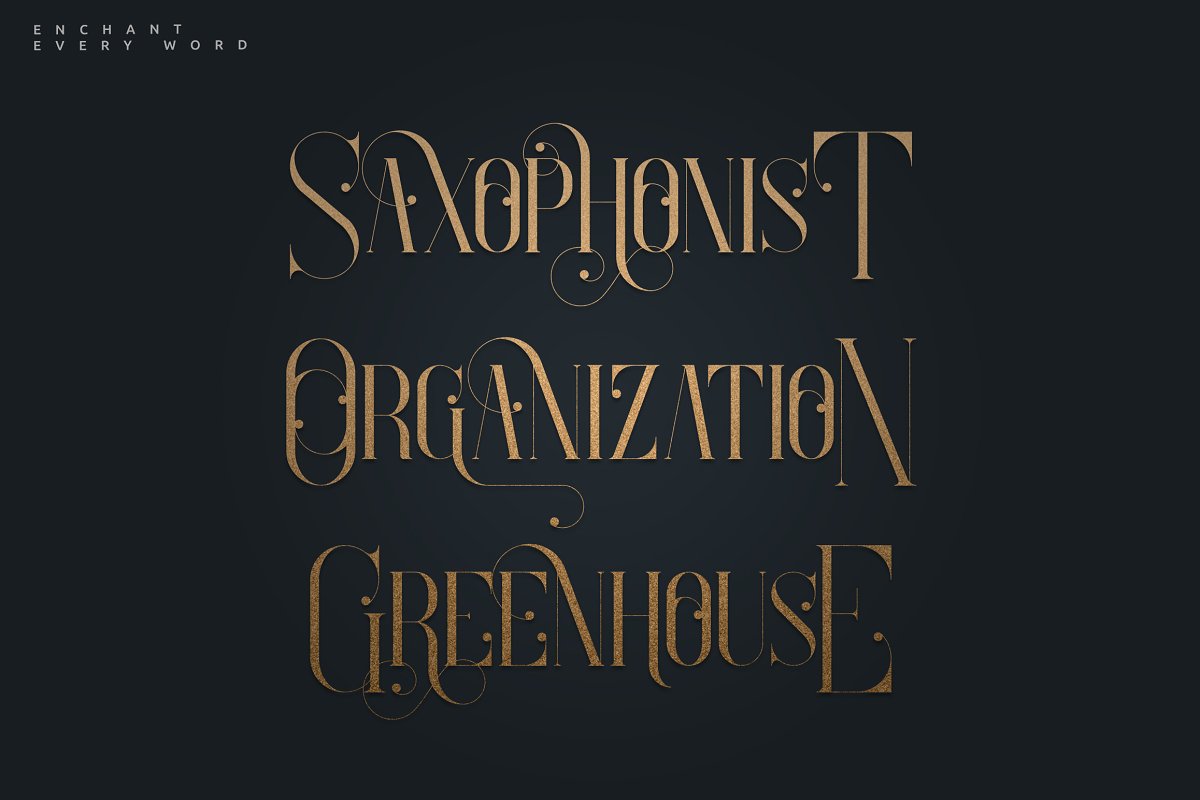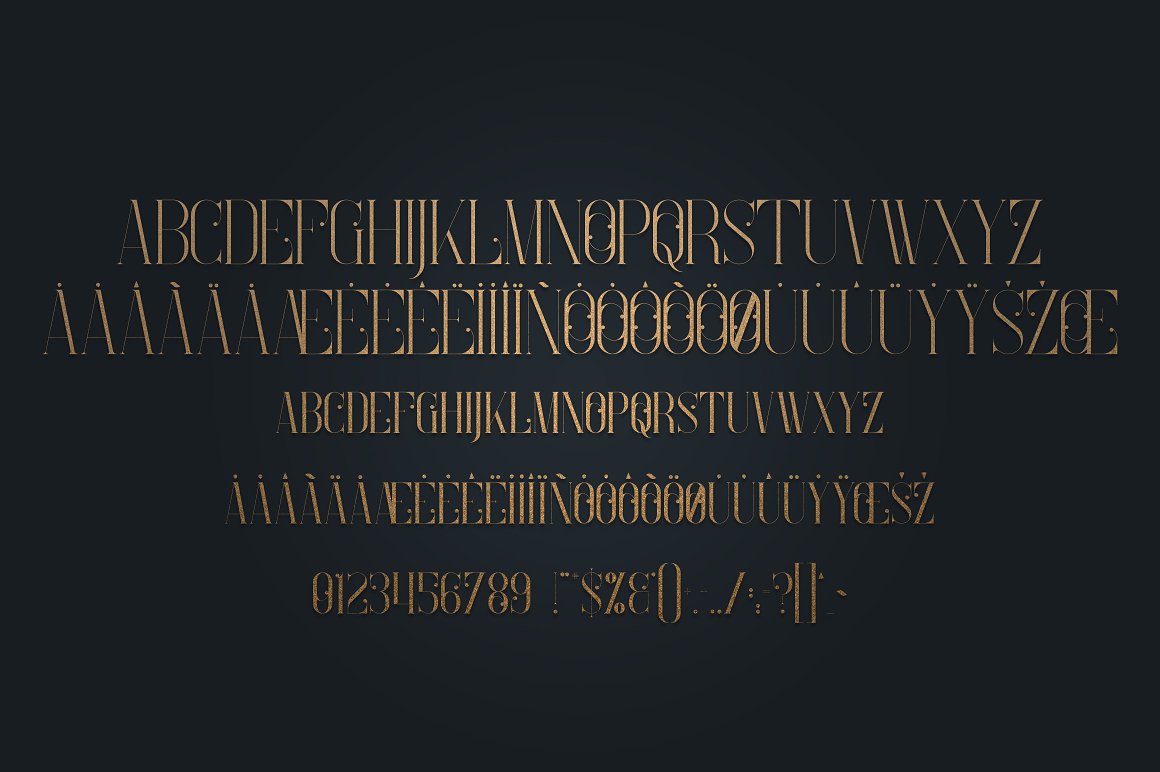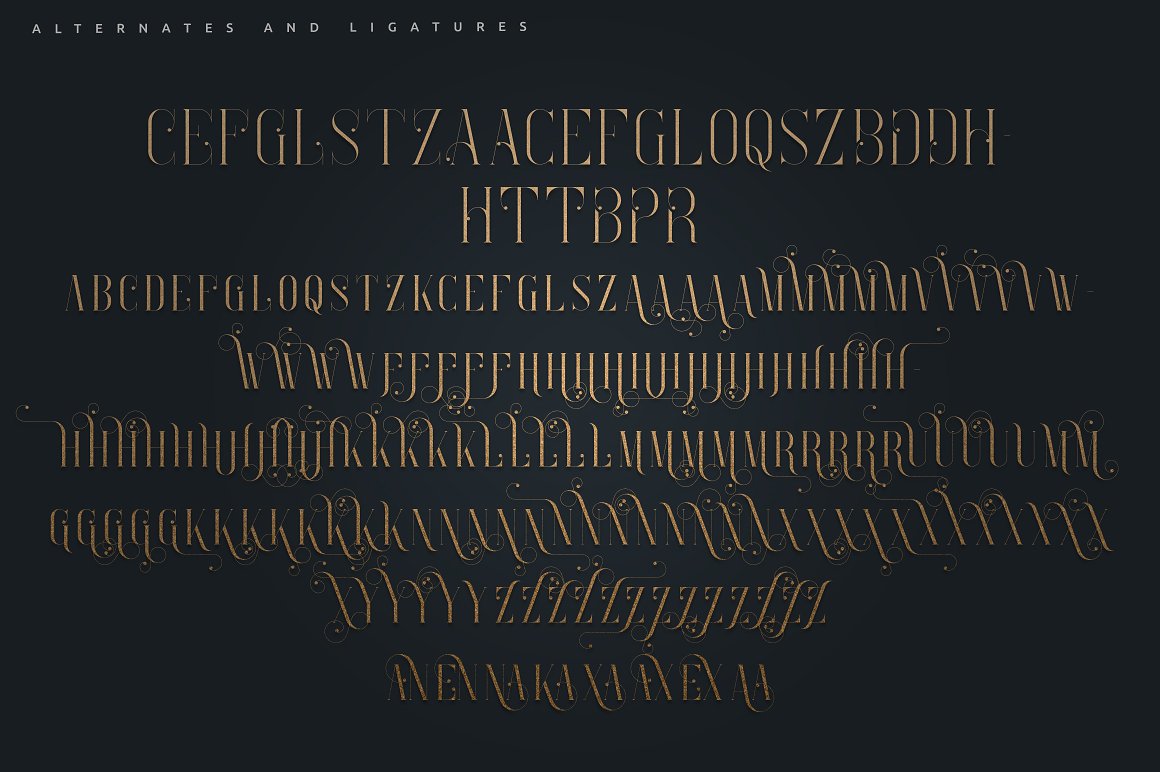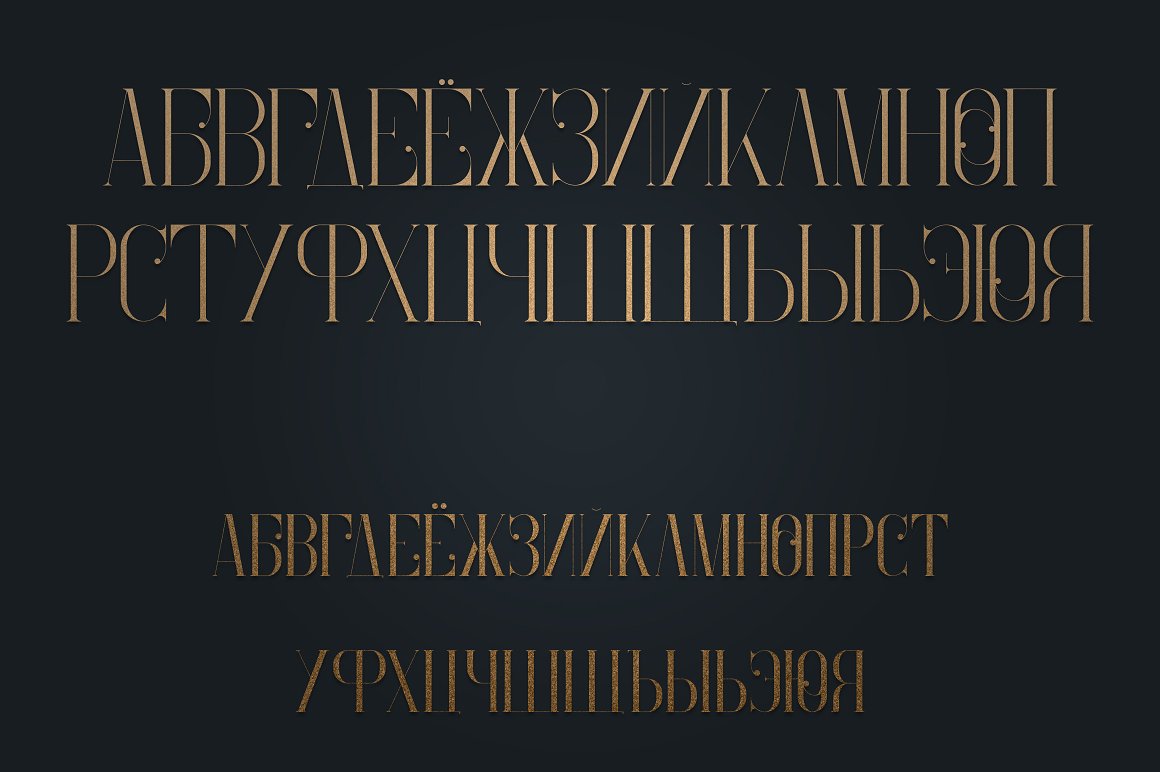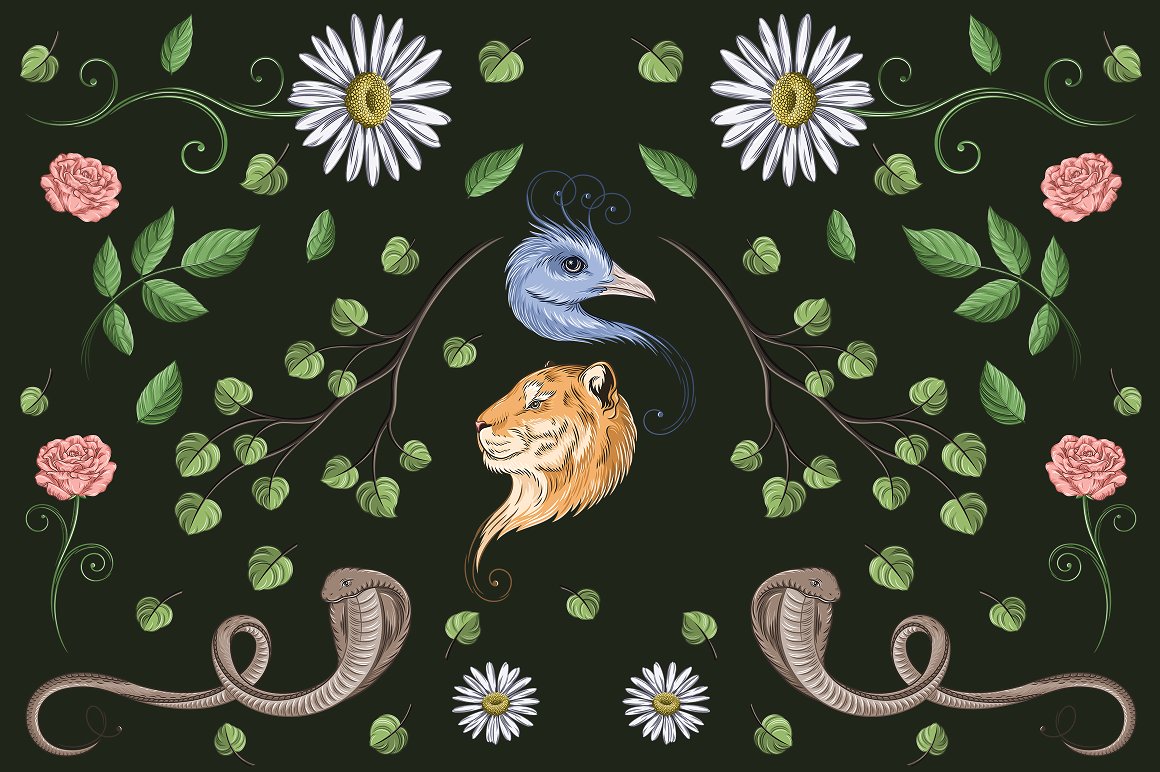 Best Related Magical font Deals
What Are Fonts and Why Are They Important?
A font is a group of signs of a certain size and design that creates one stylistic and compositional system. The primary function of any font is to draw the user's interest with its design and color and get him to check the written text. A good web font enables you to present not merely the text content but even a particular atmosphere. Cool and uncommon fonts are more expressive and more noticeable, so every business tries to actively use its unique one as an integral part of their brand. The price for tailor-made web fonts typically varies from totally free to hundred dollars. Magical font
What Are The Kinds of Fonts?
If you're a typography artist or web designer, you can undoubtedly single out lots of various classifications with their historic and tech features, like Didone, Grotesque, and the Geometric. However, naming them all is almost impossible, so here are 4 primary groups to know about:
– Serif – the characters include small serifs (or dashes) at their ends, intended to compose more classic typefaces;
– Sans-serif – the symbols without dashes at the ends, which gives them a more contemporary, "clean" appearance and makes easier the perception of large content fragments.
– Script – attractive cursive or handwritten fonts where symbols are typically crossed with one another. Script is great for creating a sophisticated, interesting and laid back handwritten textual content.
– Decorative typefaces – created mainly for catching the reader's attention or employed for another certain effect or result.
How Do Fonts Impact Impression of the Goods or Company?
The quality of typography is what determines the way in which buyers comprehend and understand written content. Fonts help to grab attention and set up structure. They set the atmosphere and develop brand attractiveness. Advertisers are aware that fonts can make or ruin just about any visual ad, logo, or brand graphics. When one uses poor or generic typography, many people see the design and style as low quality and don't respond. When the font is unreadable, your entire creative venture does not work out to reach its aims. Magical font
What Exactly Are Font Sets and How Much Do They Cost?
A web font kit is simply a collection of several fonts sold at more affordable cost. The best part of getting units is that they cost a little higher than one font does, as long as they are on sale. The typical price of a web font bundle on our website is only two to twenty dollars. However, be fast: the life cycle of each bundle lasts only 5 days.
I Have Not Found Any Suitable Web Fonts in This Package Deal. What to Do?
In case you haven't located a suitable font inside this deal, don't give up hope! You can find hundreds of bundle deals coming from the best designers on MasterBundles. Spend some time to take a look at them all and you will definitely find the right bundle! It's so rewarding to eventually track down the offer that suits your creative and professional requirements.
What Other Alternative Bundles Do You Provide on MasterBundles.com?
MasterBundles.com provide a lot of useful packages for web designers and deveopers together with web font packages. Those can have an incredible impact on your performance in case you are a UX/UI designer or artist. Those are ready-made packs with high quality icons, patterns, WordPress templates, and in general, graphic units with numerous items combined. Those sets are super affordable during the sales period, so it's better if you keep an eye on those offers before time runs out!
What's MasterBundles.com?
MasterBundles.com is the perfect marketplace for getting web design products that will surely simplify your work approach. We often have super great sales (approximately 99% off) on all products and web bundles simply because we want to make them cost-effective for every person regardless of their finances. Magical font
Having said that, hurry up, because the discounts on most sets last for less than 5 days. If you don't want to overlook the offers, just subscribe to MasterBundles.com newsletter and stay up-to-date with the most recent arrivals and offered coupons. To discover the available discount codes, visit this web page.
Please Take a Moment to Pin This Bundle to Pinterest