Product description
This special deal features an unusual tool that aims to make your WordPress development and marketing more prolific and easy: Demo Builder for any WordPress product plugin.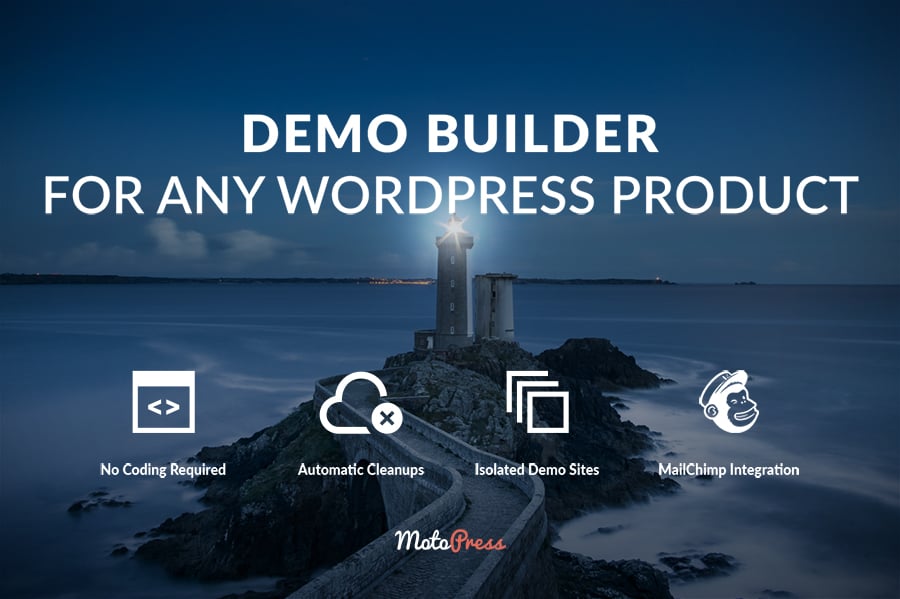 It is an exclusive WordPress solution for developers and business owners who want to create an impressive demo of their WordPress plugins and themes easily. In addition to the frontend product demonstration, this plugin lets you optionally provide the potential customers with free temporary trial accounts to be able to test the product on the backend. All this works on WordPress Multisite network.
This plugin was created to provide your prospects with a higher touch sales process giving a customization freedom before the purchase and turn interested users into loyal customers.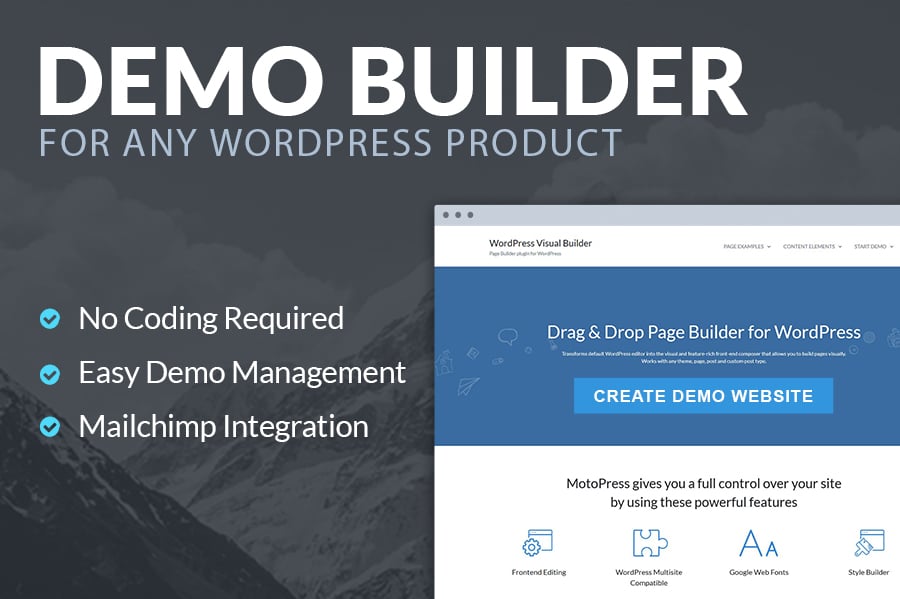 If you've already spent a lot of time and efforts on tinkering with creating a custom demo, grab this ready-made solution to automate the process and get the most from your digital products.
The core features of the plugin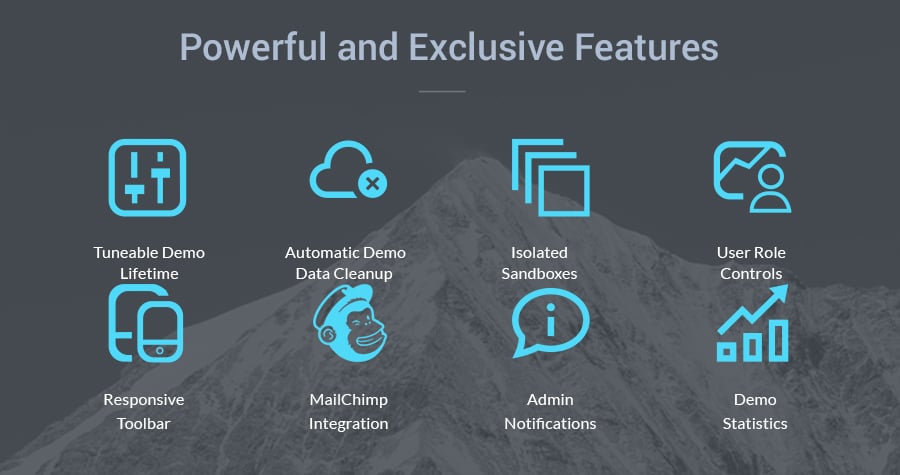 Tunable trial lifetime – define how much time is enough for testing the dashboard of your product and set it for the trial accounts (sandboxes)
Automatic cleanups – you won't store the data of expired trial accounts as they are cleaned up automatically
Isolated trial accounts – every user has their own trial accounts so any changes won't affect the accounts of others
Restrictions – set the appropriate WordPress user roles to limit backend access to the needed pages
Toolbar – add a special toolbar to feature your other products or test the current product on different devices
Management tools – view or delete trial accounts, preview the overall statistics within admin dashboard
Trial account confirmation – all users who want to register a trial account are required to provide a valid email address
Admin notifications – optionally turn on automatic notifications on every new created trial account
Shortcodes – use a range of shortcodes to ease your work with the plugin
MailChimp – your email marketing is almost set up thanks to a built-in MailChimp plugin
Documentation – developers are provided with a step-by-step instruction of how to work with the plugin (including hooks).

Deal terms
You will receive a download link after completing your purchase.
The plugin can be used for both personal and commercial projects, for yourself or your clients.