Introducing Black Gold serif font + Extras – Just now $19
Black Gold is sophisticated font with tons of alternative glyphs, ornaments, nature elements, photoshop styles, watercolours, ink marks and multilingual support. It's a very versatile font that works great in large and small sizes.
Black Gold is perfect for branding projects, home-ware designs, product packaging, magazine headers – or simply as a stylish text overlay to any background image.
In the product you will find:
Black Gold serif font with tons of alternative glyphs and multilingual support
26 Black Gold ornaments
40 Nature elements in PSD, EPS, Ai, JPEG formats
20 Ink marks in PSD, EPS, Ai, JPEG formats
10 Photoshop styles in ASL format
6 Watercolor Elements in PNG format with transparent background
Feel free to contact me if you have any questions!
Mockups and backgrounds used are not included.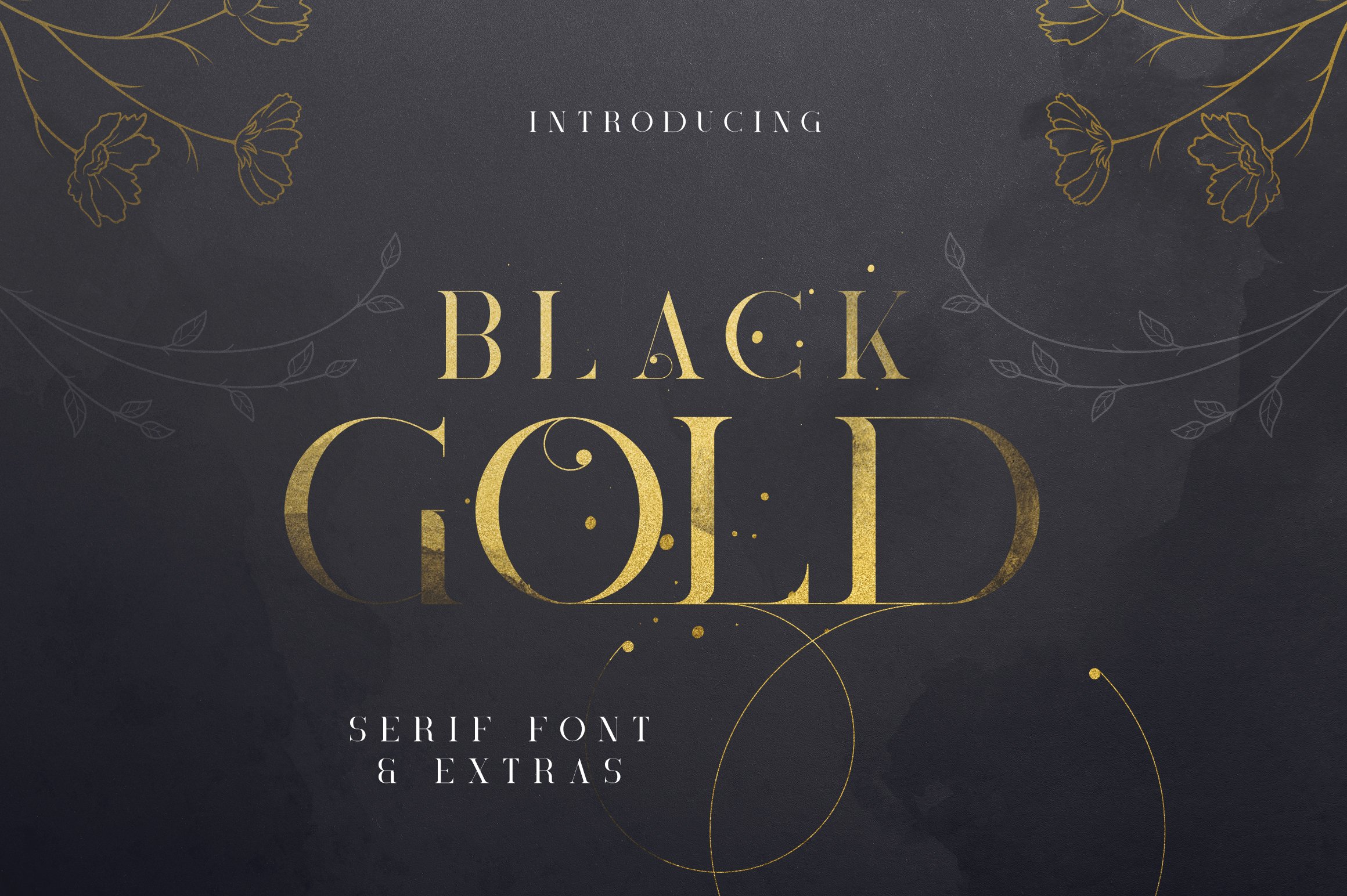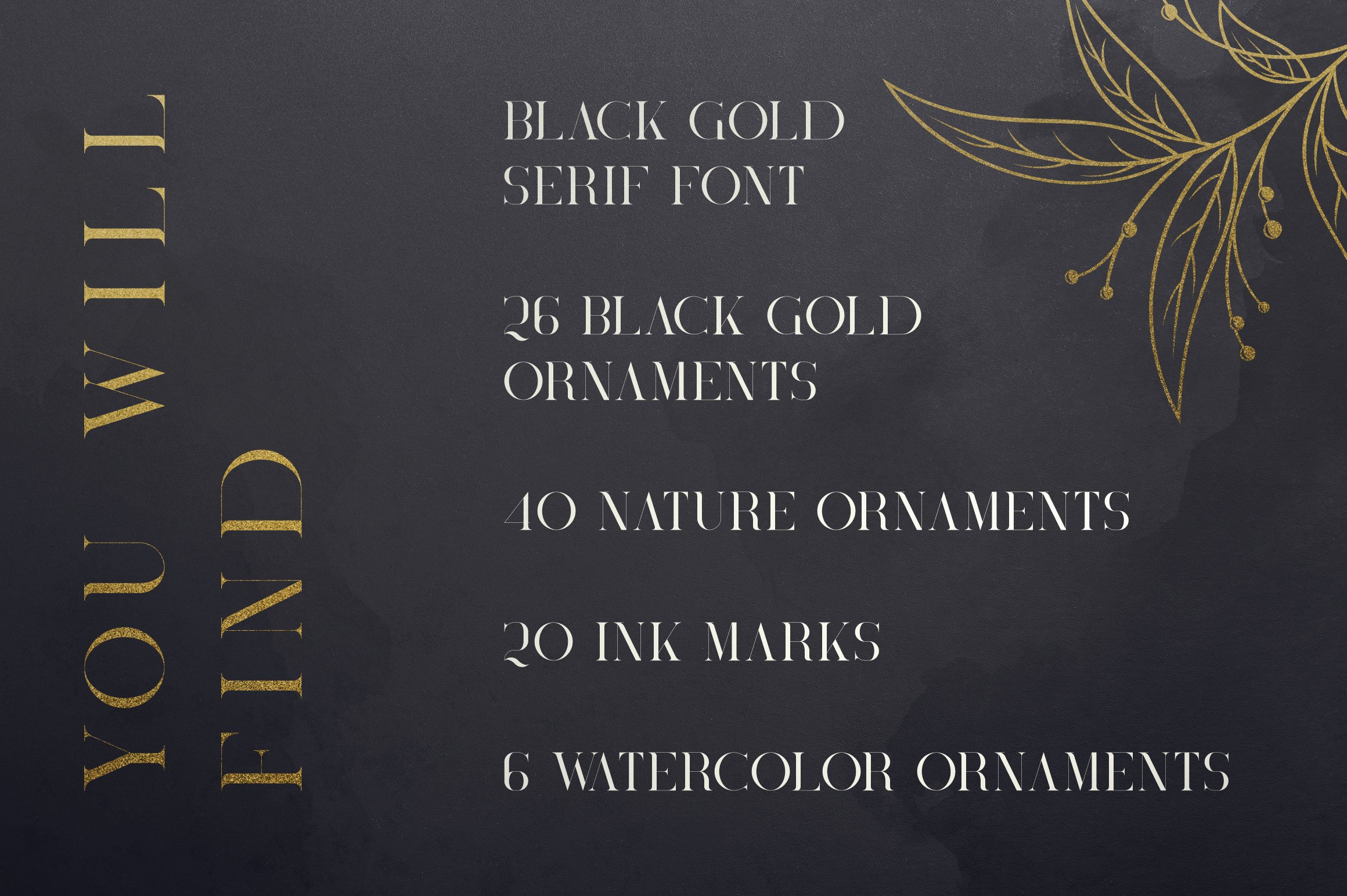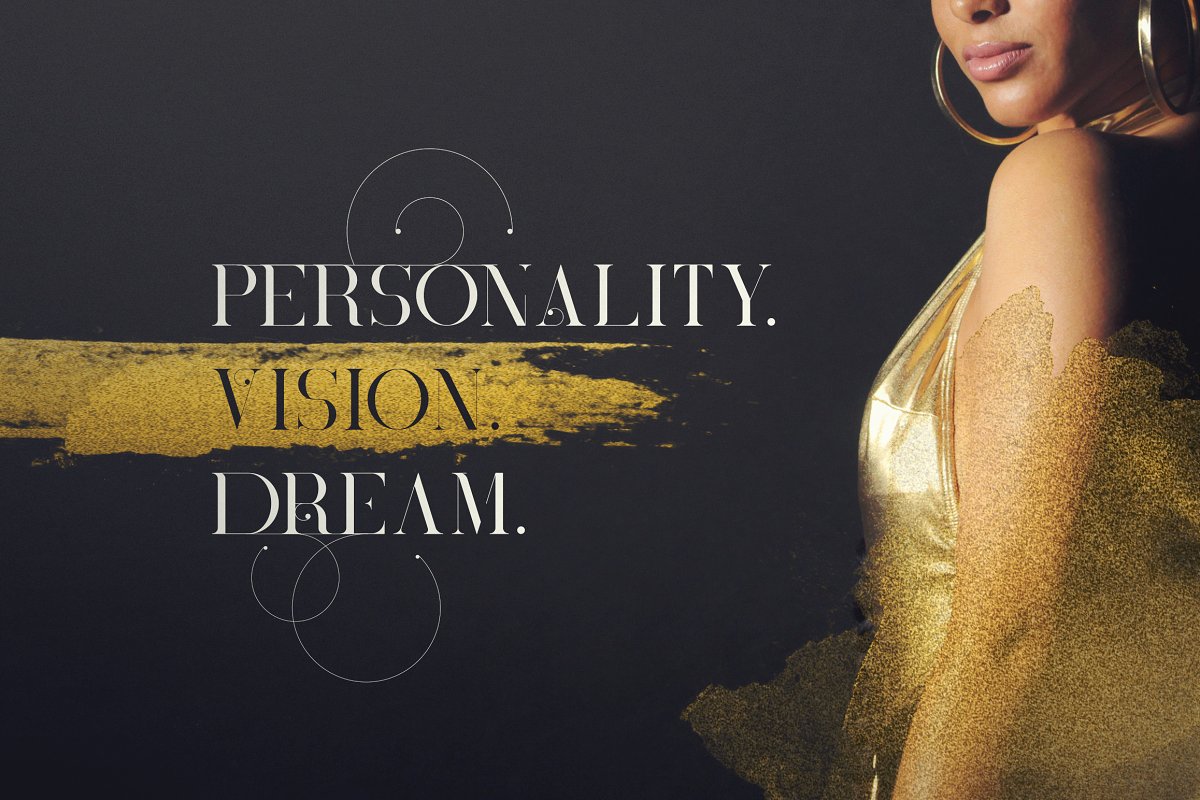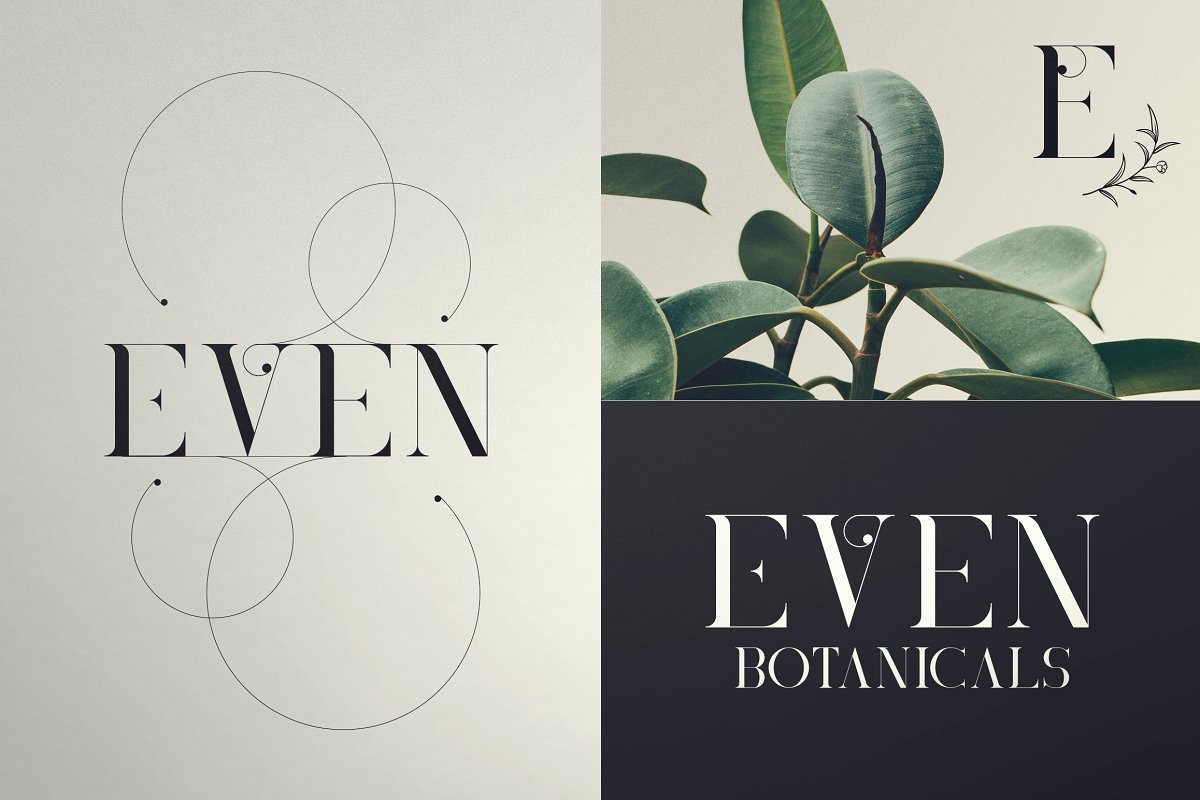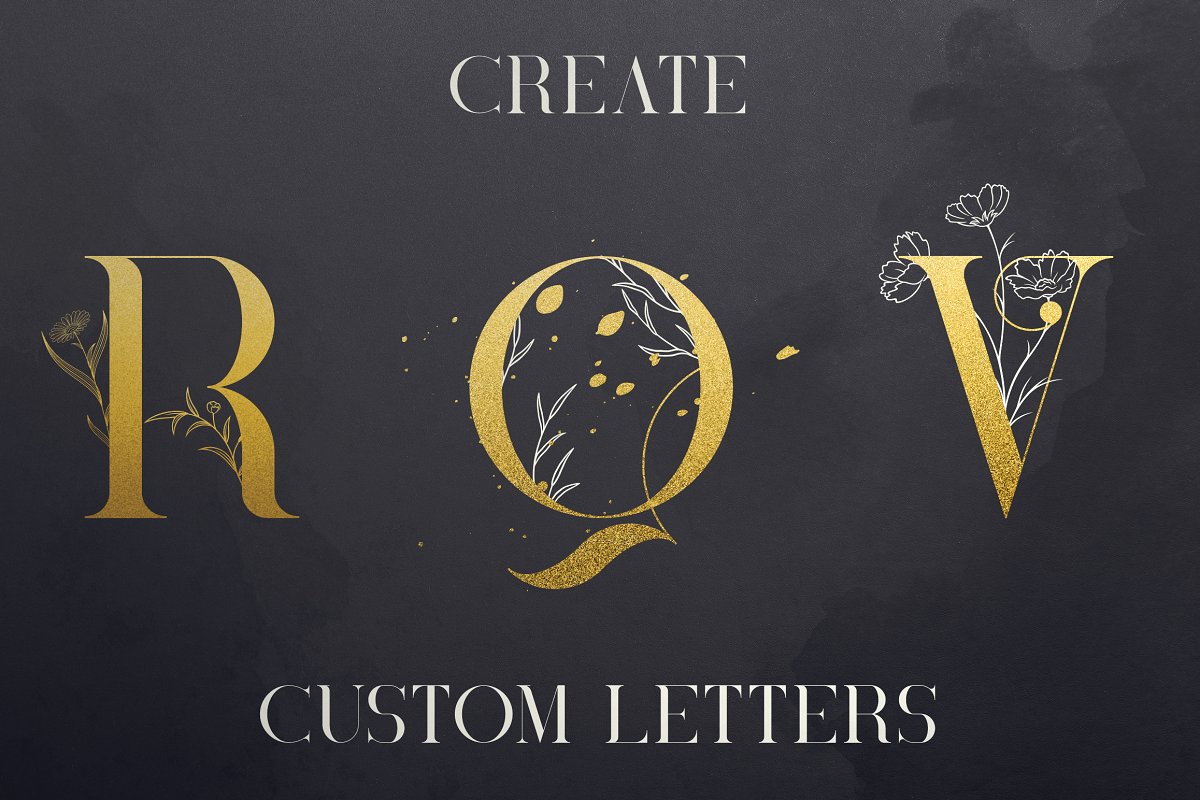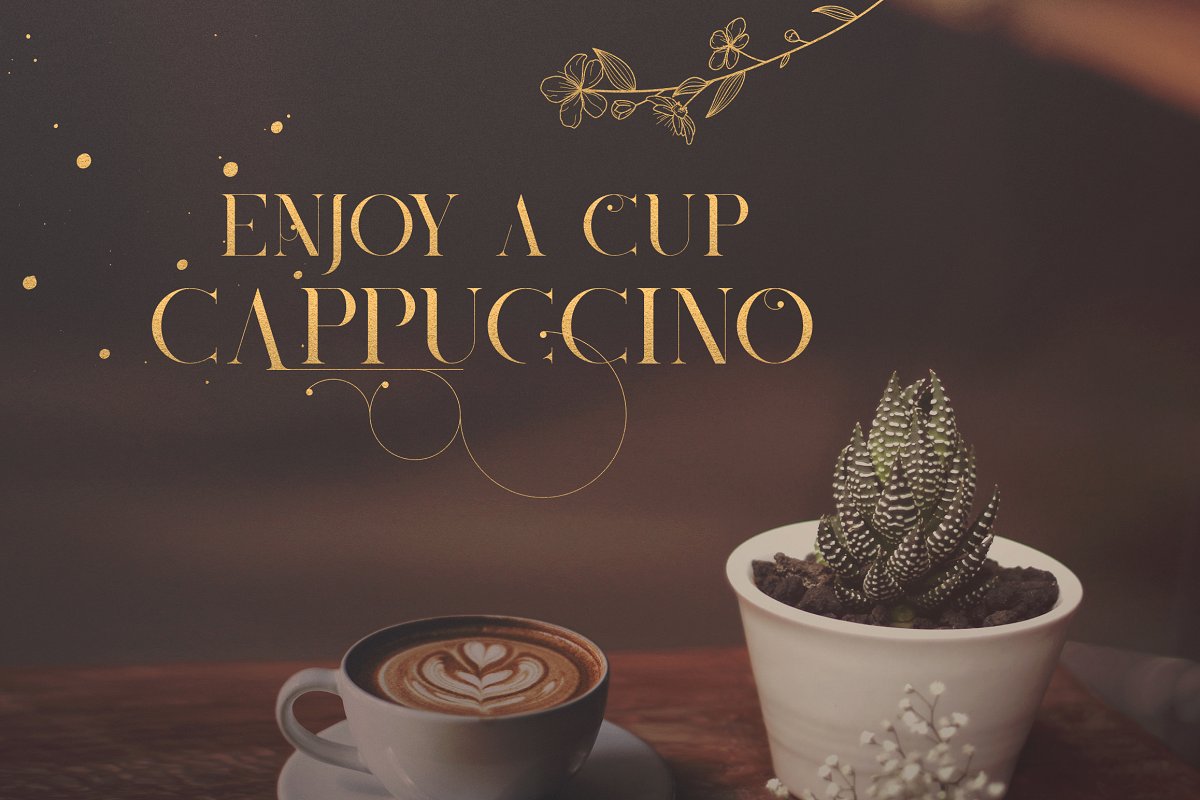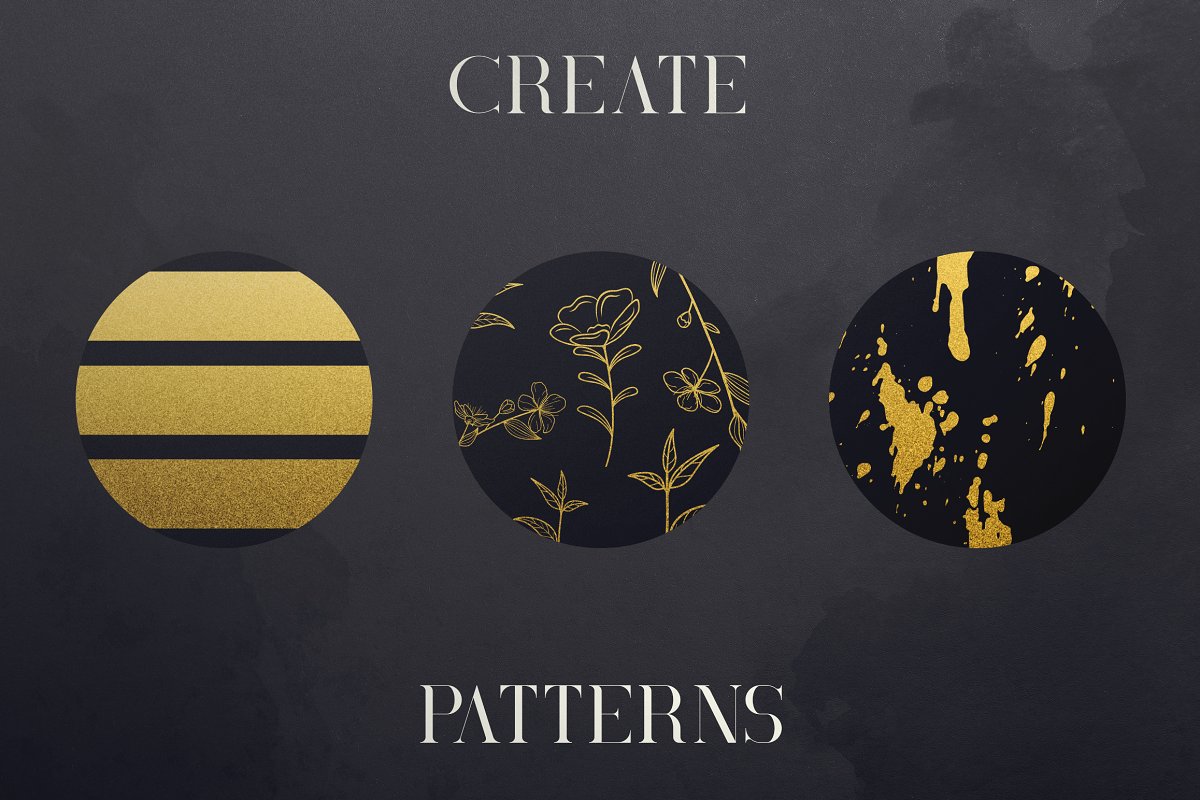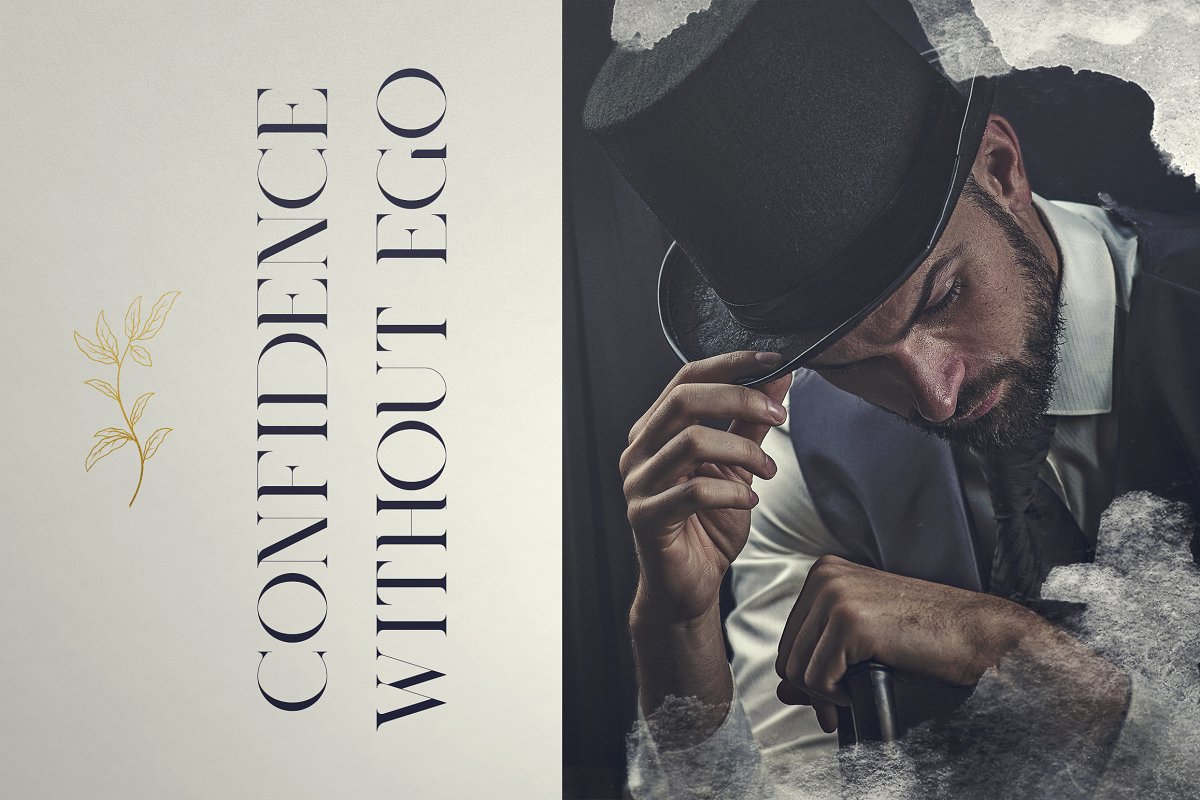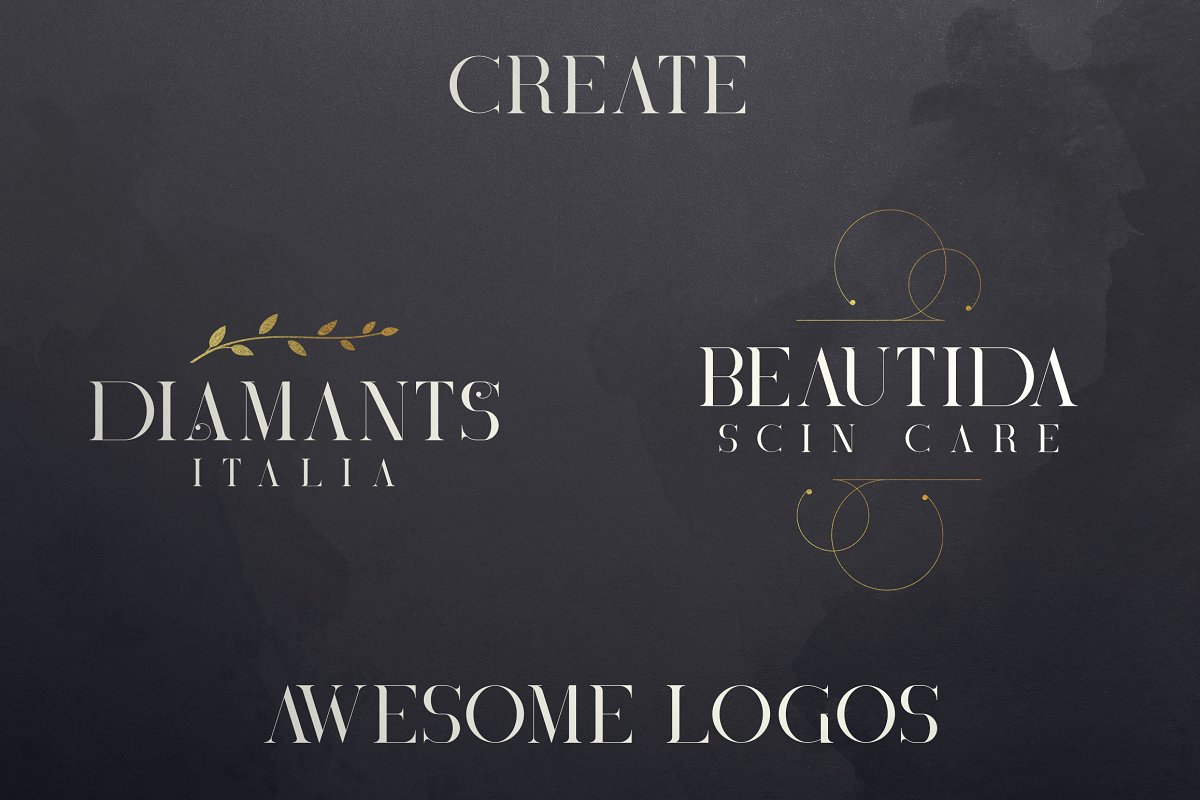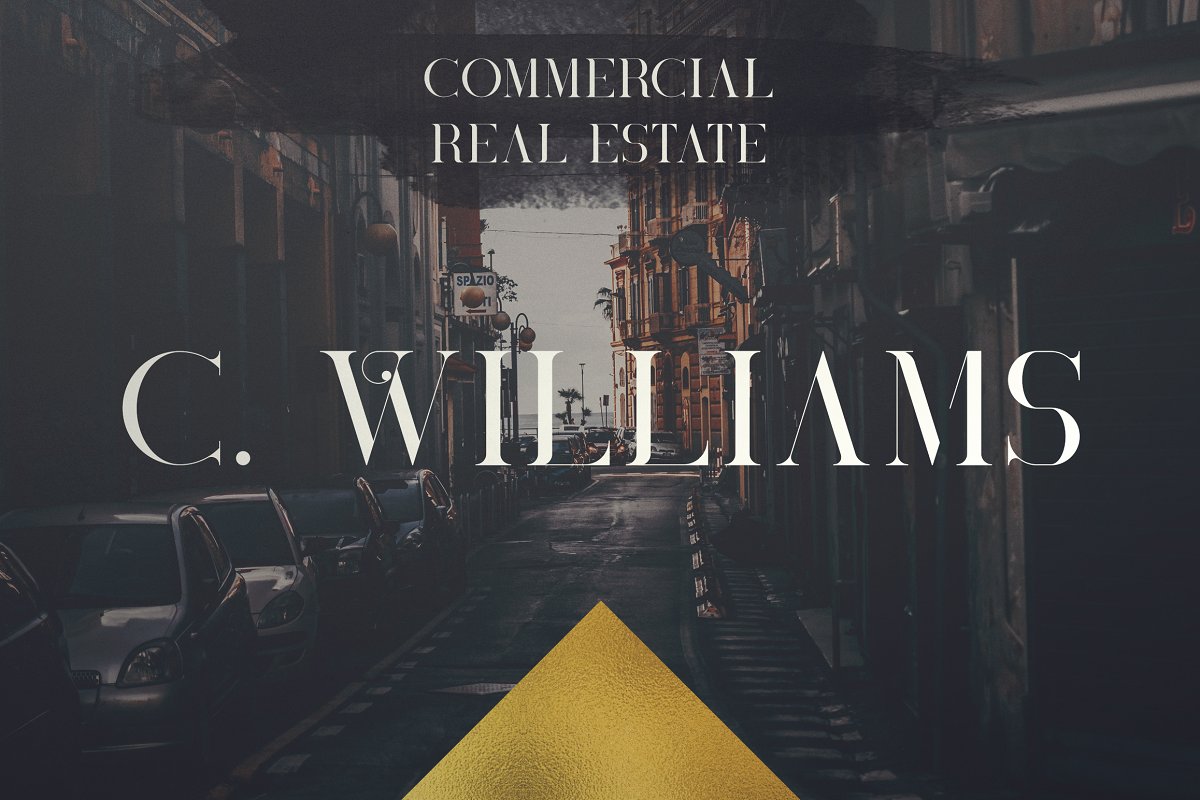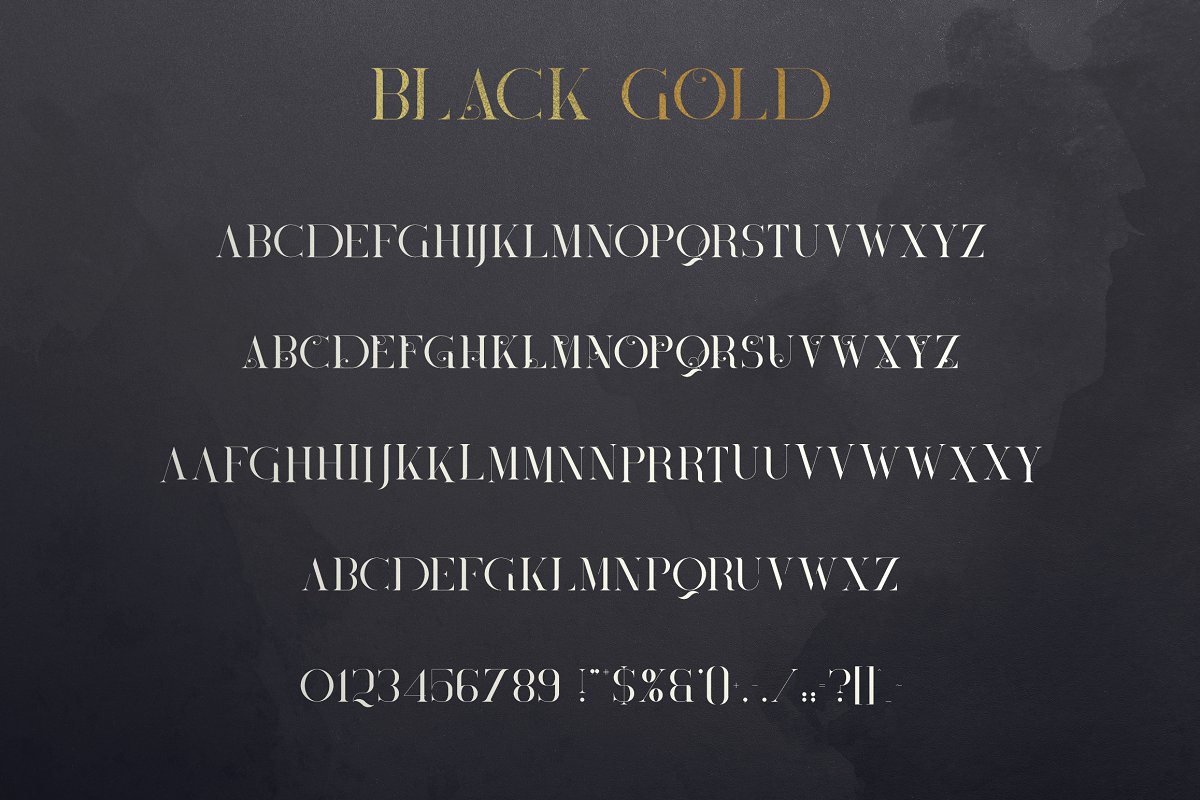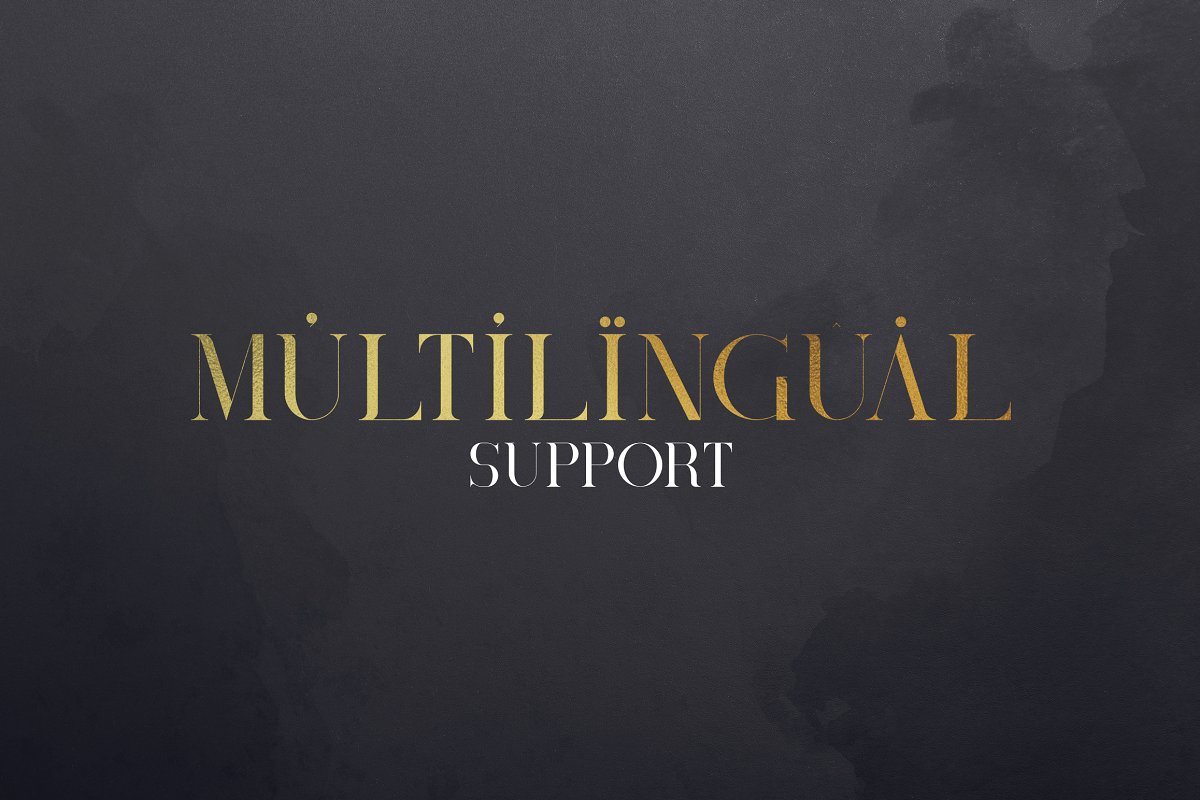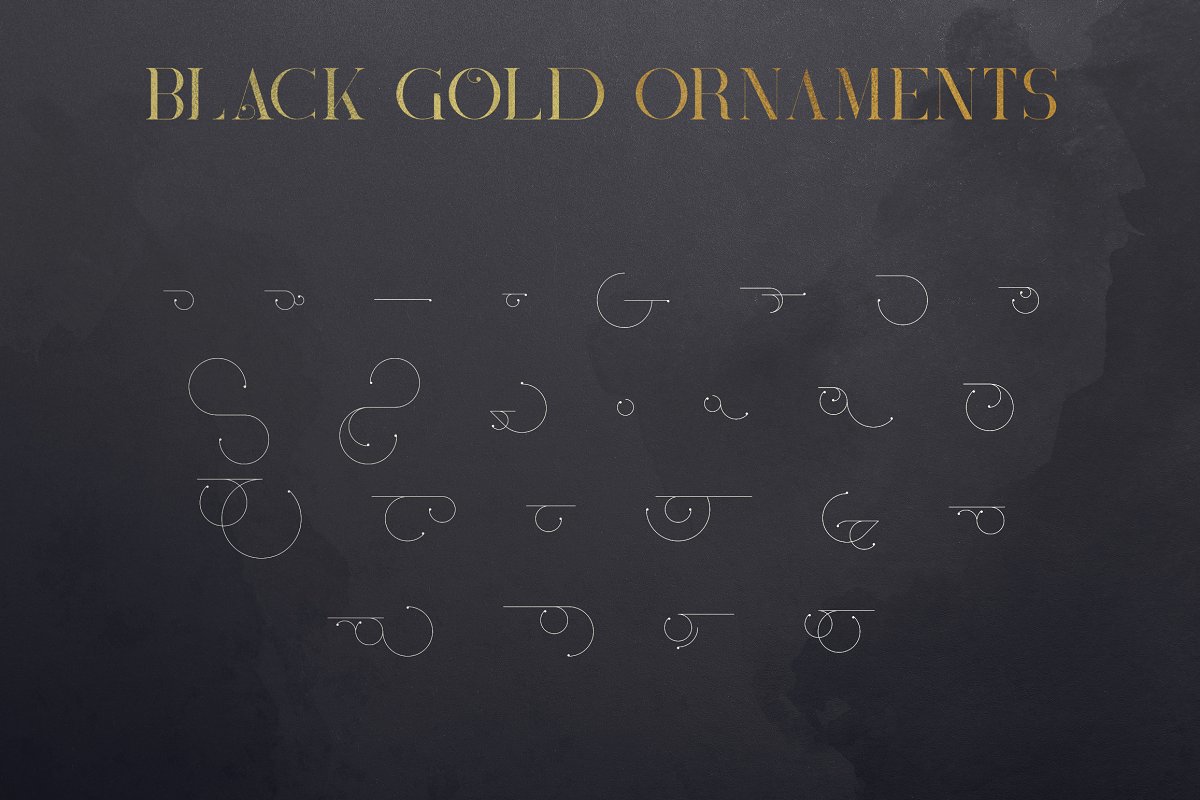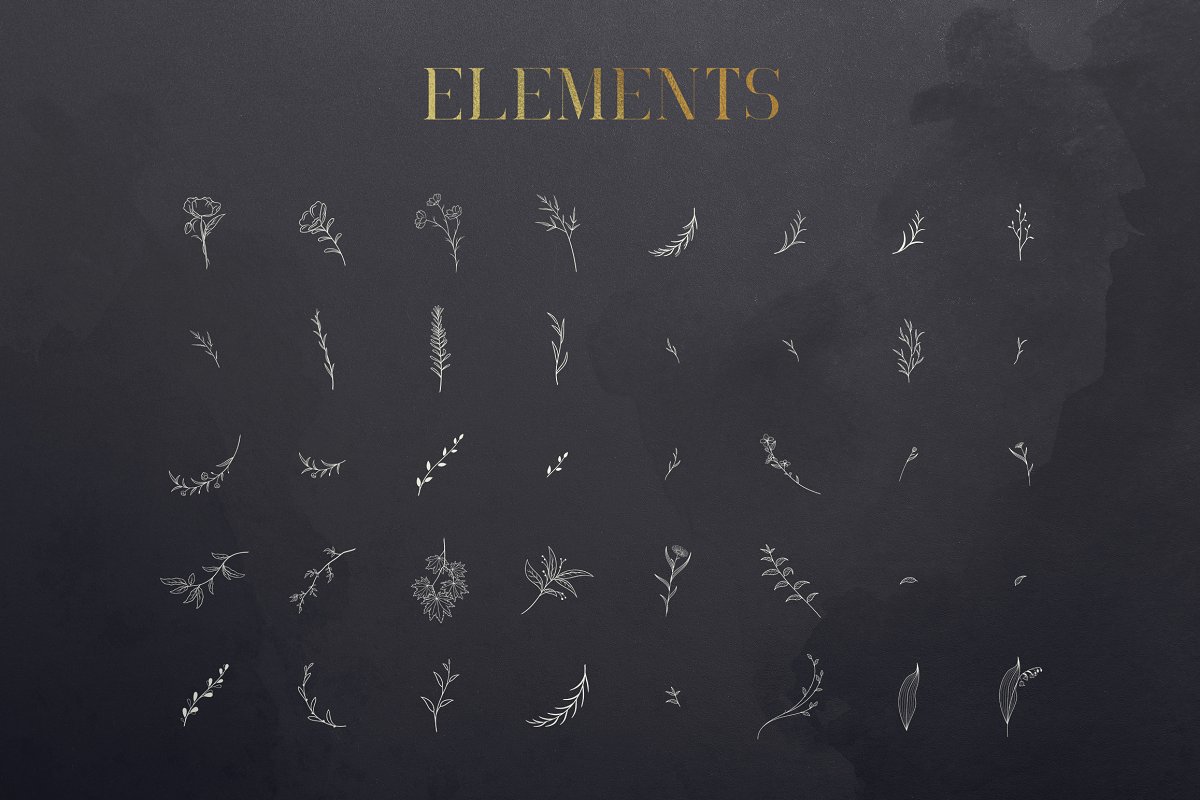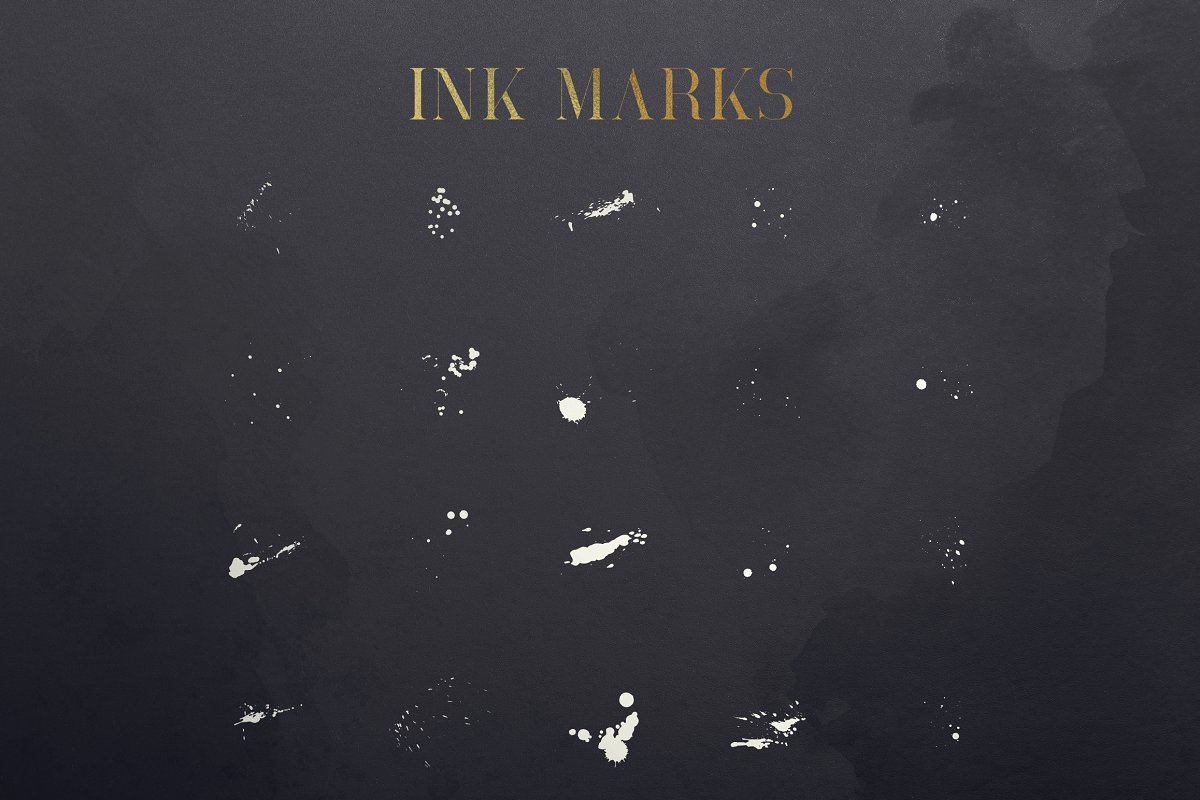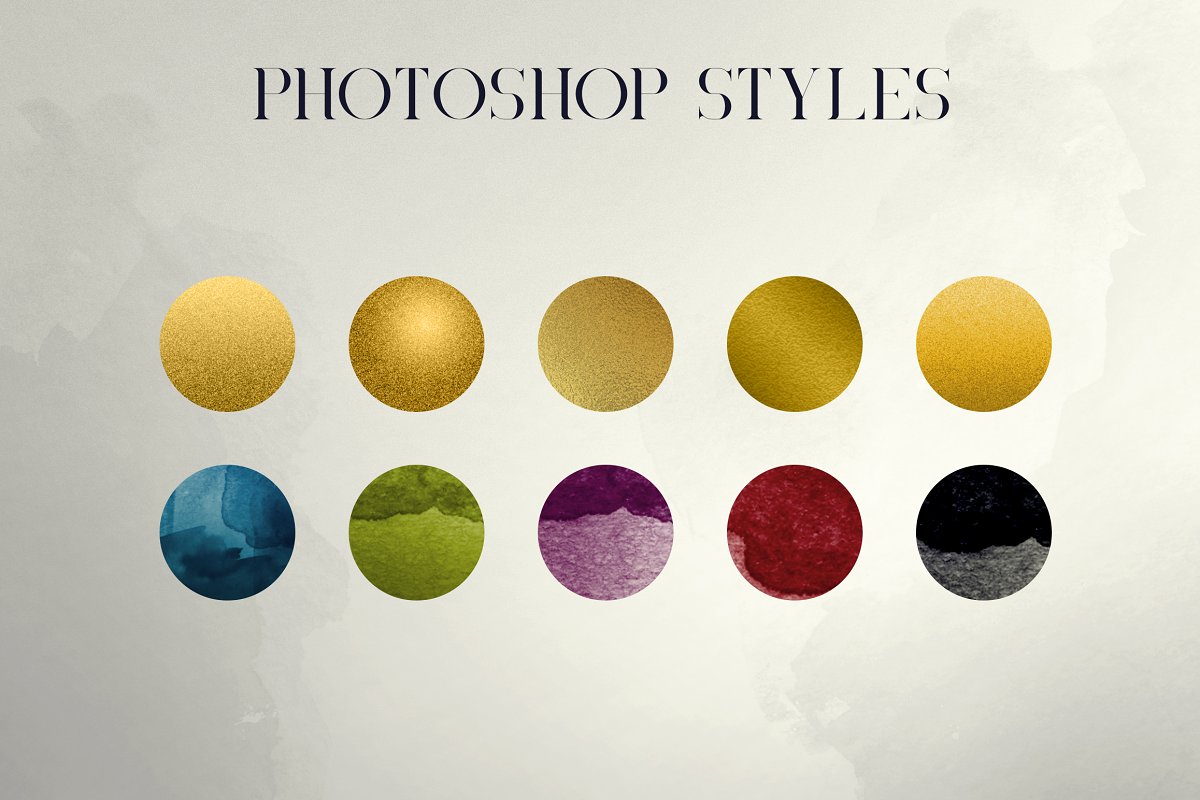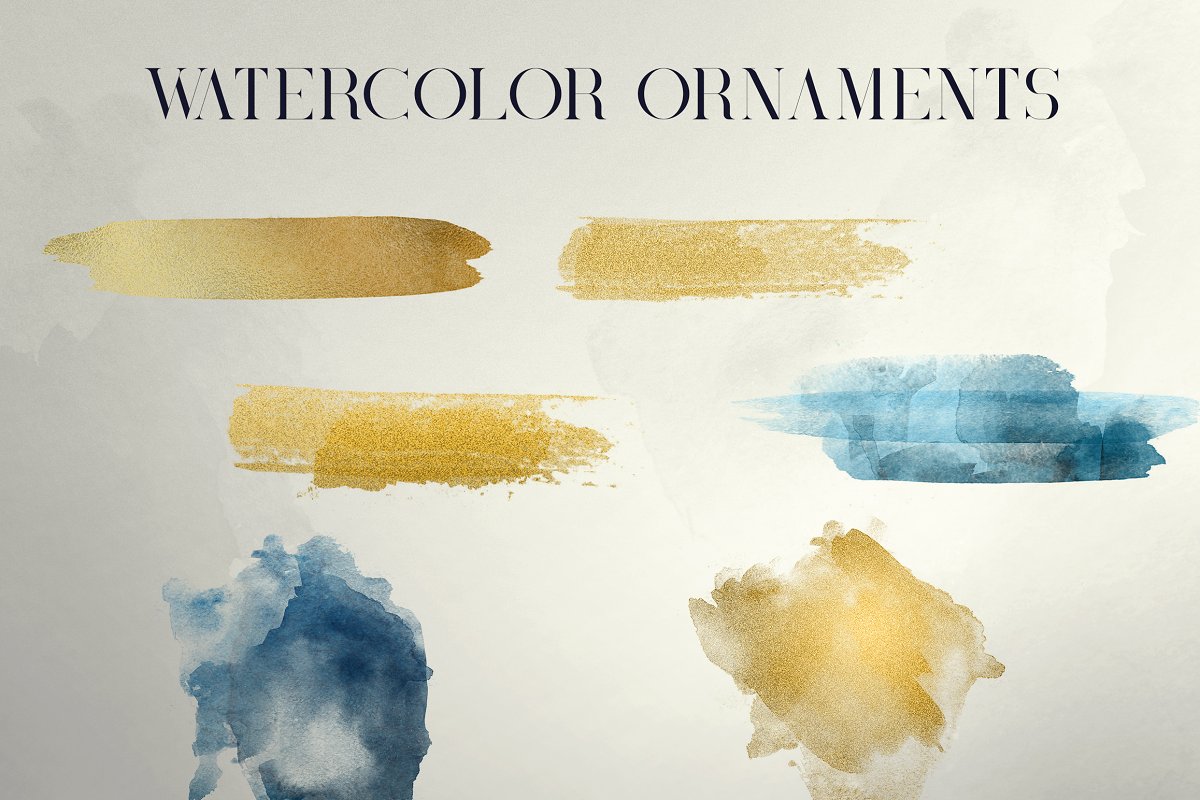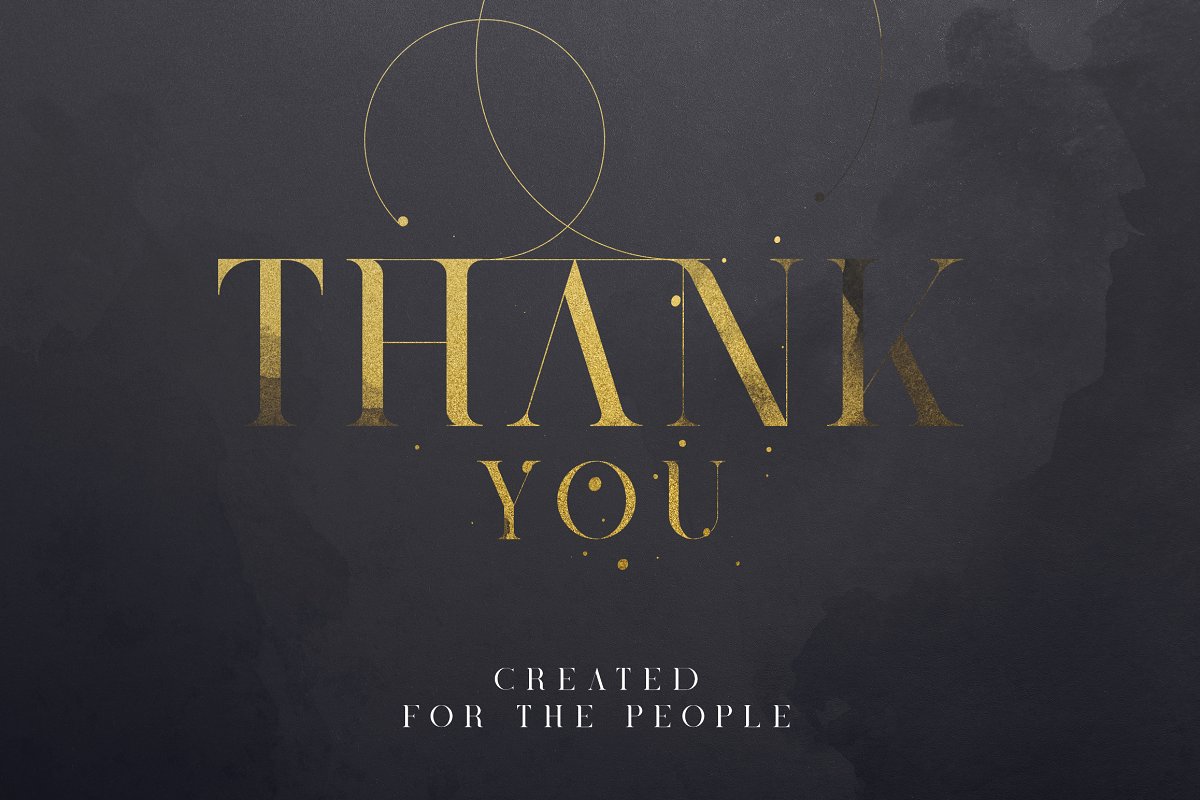 What Are Fonts and Why Are They Valuable?
Font is a visual representation of text message. It might often be defined as a design for a collection of characters. With different styles, point sizes, weight, and shade, fonts establish the appearance of overall design. The prices on a font range from $7 to $100 based on the publisher and marketplace.
What Are The Types of Fonts?
If you're a typeface artist or designer, you can most certainly identify a lot of various types , something like Old Style, Blackletter, and the Humanist. But listing them all is quite difficult, so below are some of the key groups to know about:
– Serif – the characters have small serifs (or dashes) at their ends, intended to compose more traditional typefaces;
– Sans-serif – the letters without serifs at the ends, which offers a more contemporary, "minimalistic" look and makes easier the visual comprehension of big text fragments.
– Script – beautiful cursive or handwritten fonts where letters are typically crossed with one another. Script is great for creating a sophisticated, interesting and laid back handwritten text.
– Decorative typefaces – intended primarily for catching the reader's attention or used for another specific effect or result.
How Can Fonts Influence The Perception of the Product?
In the case of making banner ads, one needs to choose a web font rather carefully. Promo banner designers should opt for those types of web fonts that will correspond to the atmosphere of their advertisement.
The web font itself does not simply bring info but also fills it emotionally, as long as one is put to use correctly. Usually, the advertising text shows the audience an outline of the brand's product/service, which implies a properly-selected font will only help with the wanted aesthetic impression.
What Are Product Bundles and Normally How Much Do They Cost?
Font bundles have become the staple offers for pro creative designers. A font bundle is actually a package of several premium fonts. A bundle is priced at significantly less compared to the prices of every one of fonts separately. Getting a font bundle you save up to a whopping 99%. On Masterbundles, you can find font bundles anywhere between $4- $50, based on the selection of fonts inside the package deal. If you happen to hunt for discounts, you can save even more and get awesome fonts for commercial use.
I Have Not Found Any Worthy Fonts in This Font Bundle?
In case you haven't found the proper font inside this deal, don't give up hope! There are actually hundreds of product bundles provided by the very best graphic designers on MasterBundles. Take time to take a look at them all and you will definitely uncover the best suited bundle! It's extremely satisfying to at last unearth the deal that suits your creative and professional needs.
What Other Sorts of Bundle Deals Do You Provide on MasterBundles.com?
Apart from font bundle deals, MasterBundles boasts numerous other unique bundles. Consider image bundles, icons, textures and patterns, web site template deals. There are additionally e-books and training courses, stock photos, logos, illustrations and add-ons, mockups, and other categories. We have thematic X-mas and Valentine's deals, postcards and powerpoint templates. And also, obviously, our favorite under $5 design bundles!
What is MasterBundles?
Masterbundles is an internet marketplace. On our resource, expert designers sell their masterpieces at the best prices. We offer the very best design bundles on the market, and our bundles are well reviewed by clients. Visit our blog, it is filled with valuable and motivating information for successful graphic designers. Additionally, in case you register for our newsletter, you will be the first to know about our discounts. And we love discounts. You will always find discount codes and promotional codes offered to chop the prices to a minimum.
Please Take a Moment to Pin This Bundle to Pinterest