Become a Professional Logo Designer
Step-by-Step Secrets of Designing Great Logos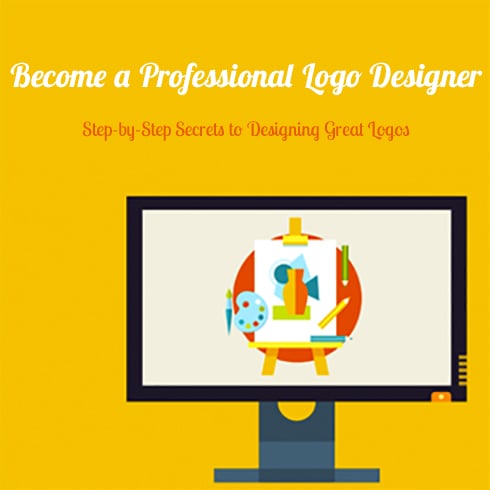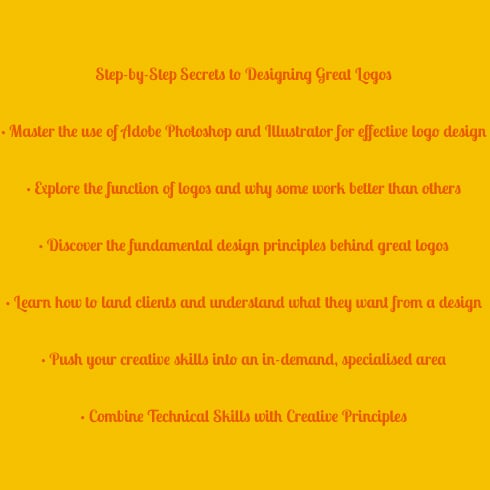 Product Description
A good logo makes a world of difference to a business. We're daily exposed to branding, advertising and promotional messaging. But a noticeable, attractive logo that stands out from the crowd can make your business stick in someone's mind for longer than a fleeting moment. With the right design and placement, positive associations can be created at once – that's why logos play a crucial part in your business. This online logo design course will show you how to make logos that work.
Real Price $99 | Our Price $29 | View Course
Step-by-Step Secrets to Designing Great Logos
· Master the use of Adobe Photoshop and Illustrator for effective logo design
· Explore the functions of logos and why some work better than others
· Discover the fundamental design principles behind great logos
· Learn how to land clients and understand what they want from a design
· Push your creative skills into an in-demand, specialized area
· Combine Technical Skills with Creative Principles
Learn logo design and how to run a successful design business!
Although this course focuses on design, you do not need any previous design experience to complete it successfully. Small business owners, art students, prospective freelancers, or anyone looking to learn how to creative effective logos will be able to follow the material easily. A basic knowledge of Illustrator, Photoshop and design principles is helpful but not necessary.
This online course will lead you through the entire logo design workflow from start to finish, using real world examples and step-by-step instructions. You'll start off with understanding the concept, functions and importance of logos. Next, you'll analyze some of the most recognized logos in the world and explore best practices and current trends in logo design. Plagiarism and copyright – very important topics for any creative job – are also covered at this stage.
You'll take an in-depth look at the visual elements of a logo and two most important elements – typography and color. Following that, the nitty gritty of the logo design process and graphics fundamentals will be covered to lead you to the final stage – learning Photoshop and Illustrator and actually creating your first logo using both.
This course is an easy and exciting way to discover design theory fundamentals and learn the technical skills needed to create awesome logos – don't miss your chance!
Tools Used
During the course, you'll use Adobe Photoshop and Adobe Illustrator, the two gold-standard software packages in the design industry. Photoshop is used for editing and manipulating images and photographs, while Illustrator is used to design graphics and visual elements. They have many similar features, so if you're familiar with one, you'll easily switch to the other.