Art Deco Frames
Art Deco Frames. Introducing Art Deco Frames, Corners, Deviders
Custom crafted 35 frames, 25 corners, 27 dividers. Perfect for flyers, headers, invitations, text, logo templates, badges, emblems and more 🙂

Art Deco Frames FEATURES
35 Art Deco frames – PSD, Ai, EPS
25 Art Deco corners – PSD, Ai, EPS
27 Art Deco dividers – PSD, Ai, EPS- 300 DPI
Fully editable
Vector
CMYK
Layered
Organised
Compatible with Adobe Photoshop and Illustrator
Easy to use
Mock ups and backgrounds used are not included
Art Deco Frames Previews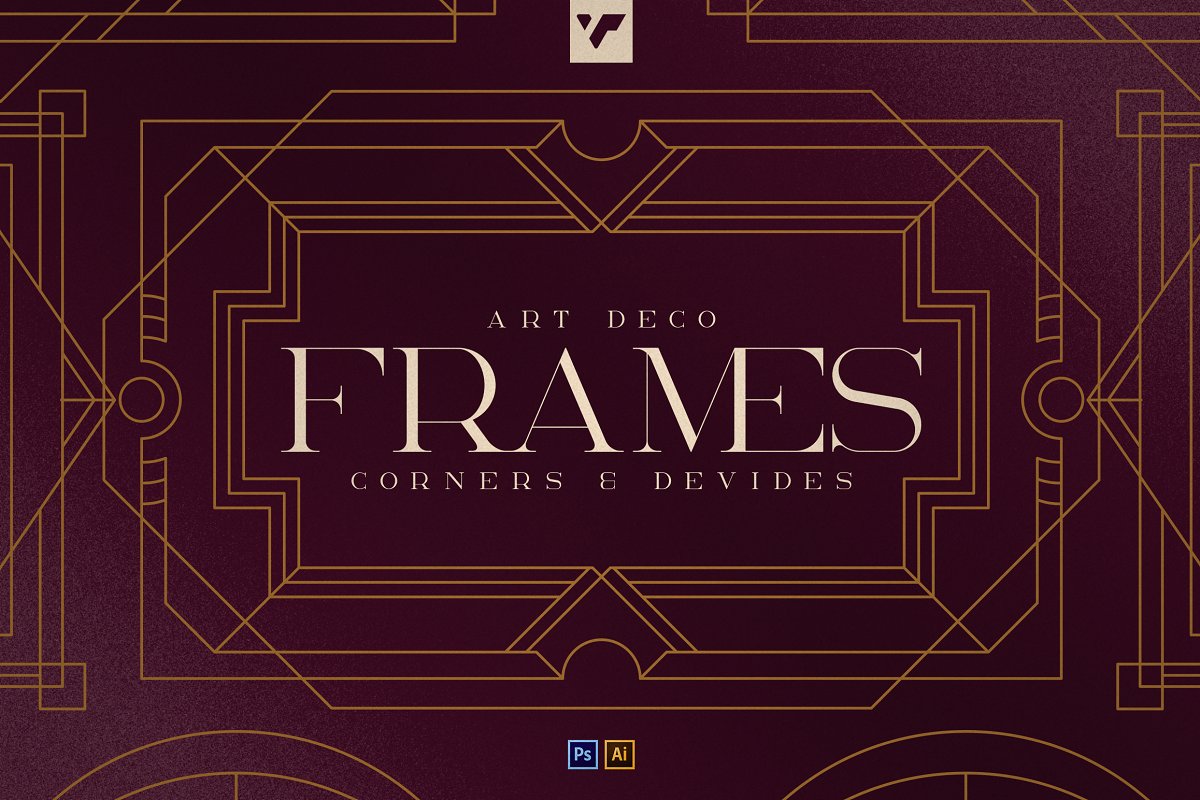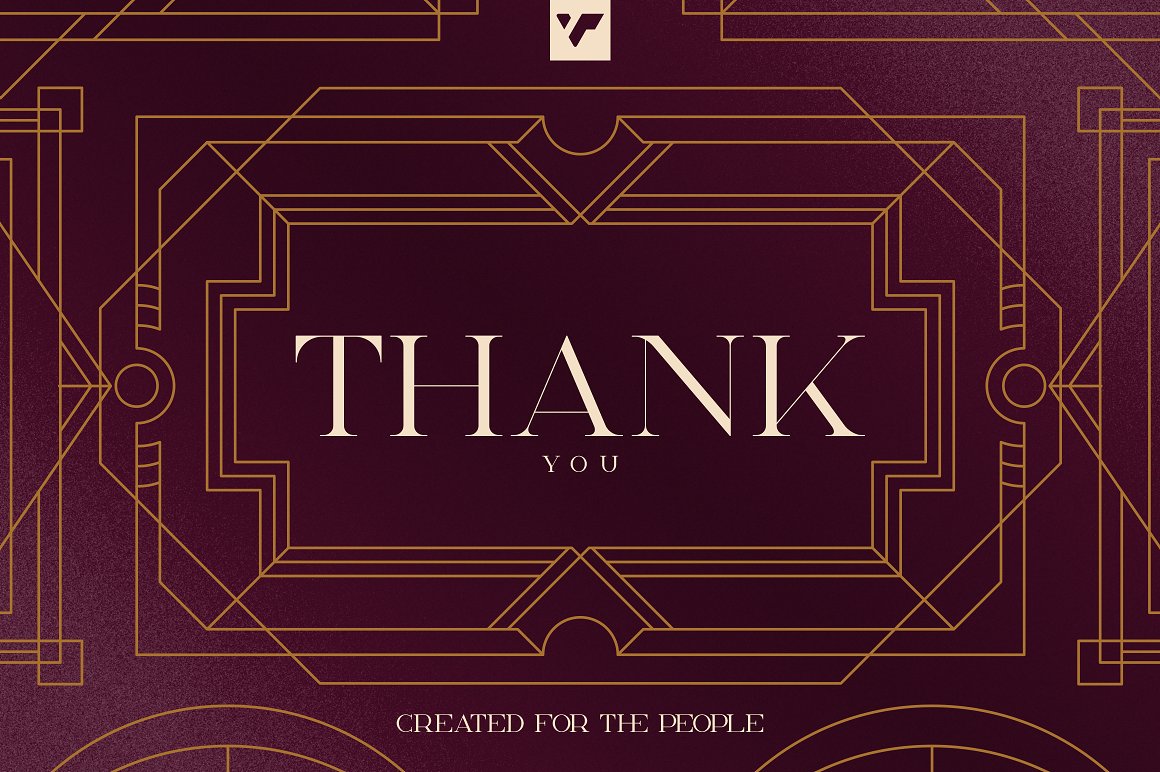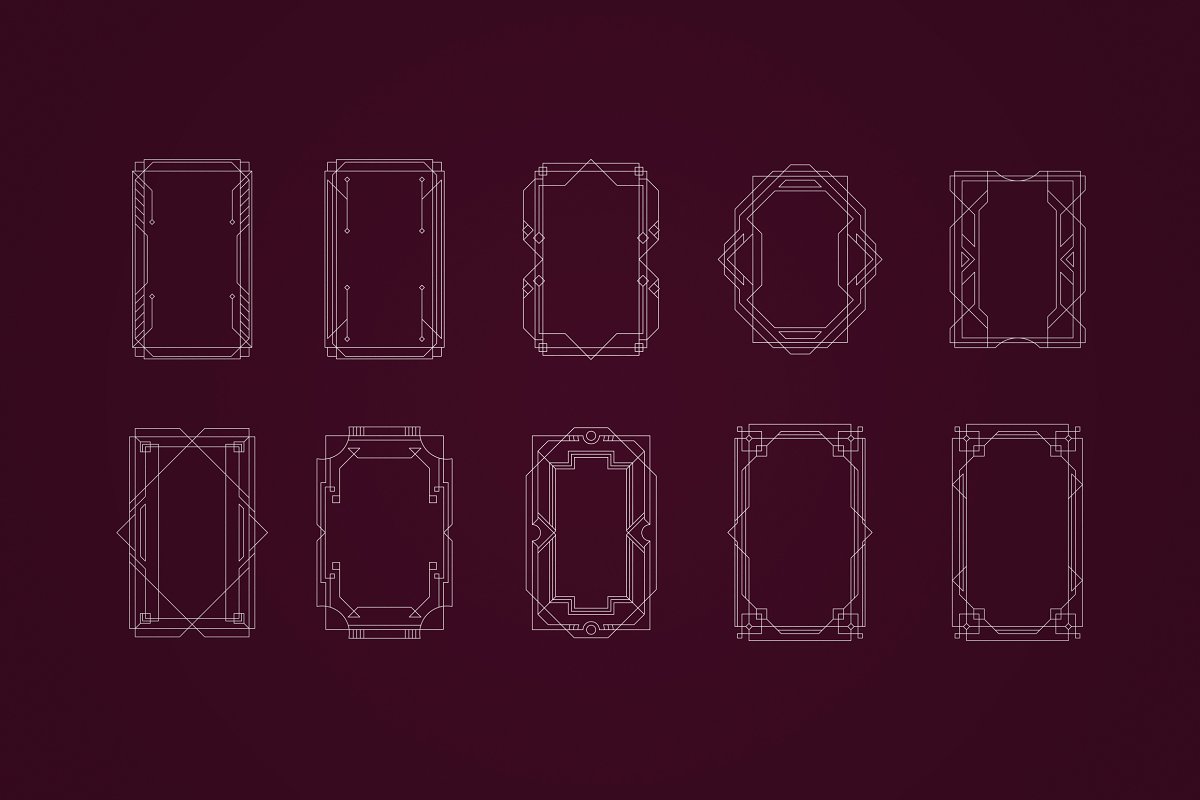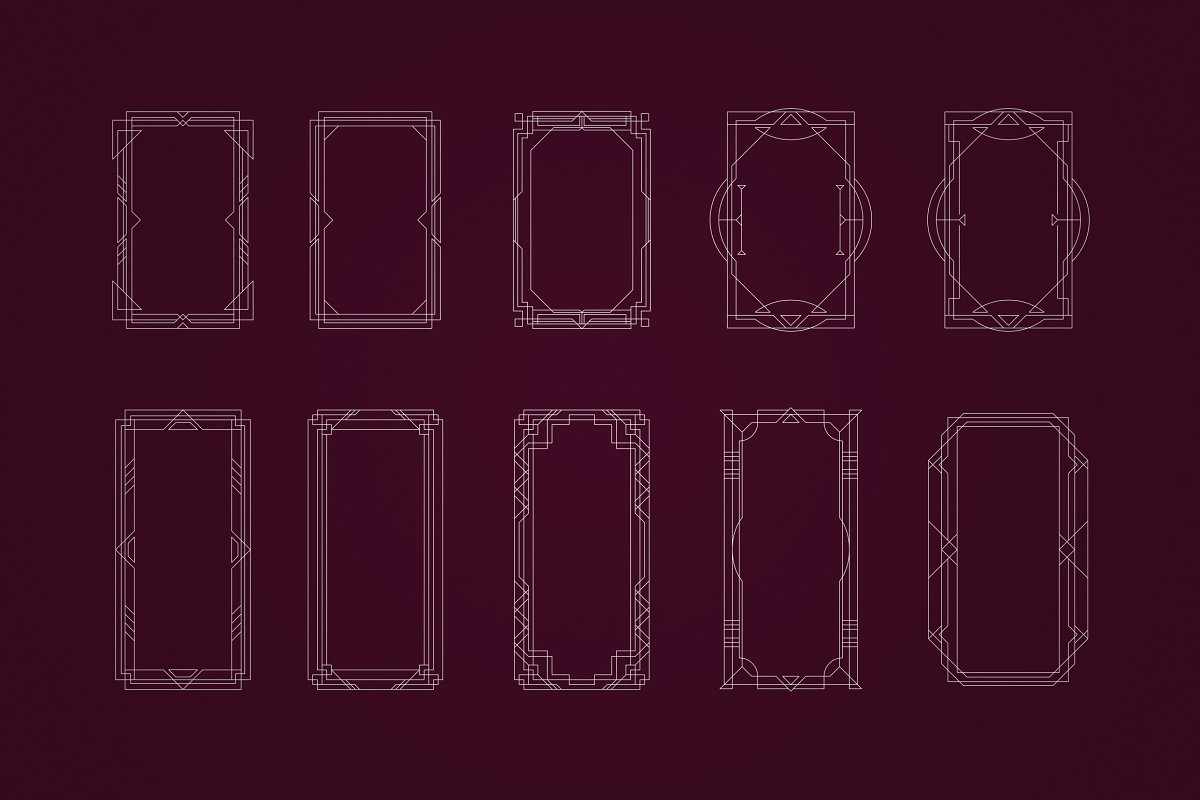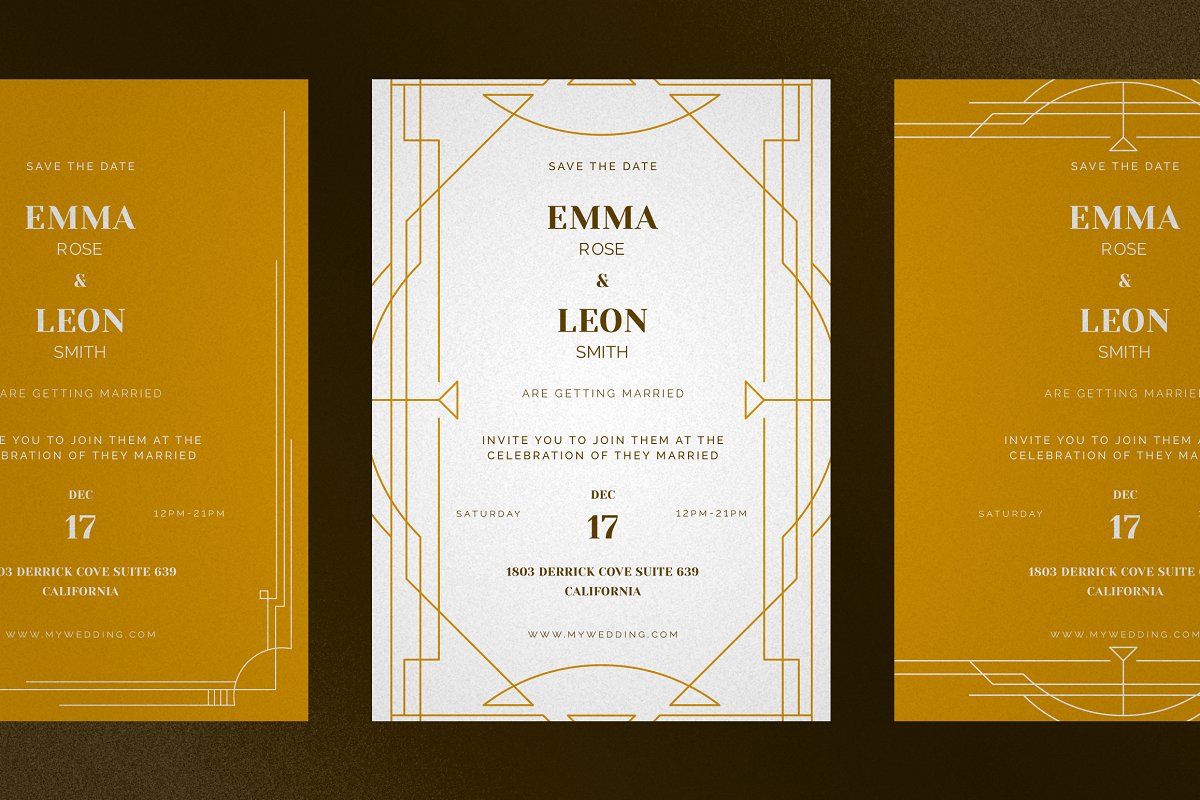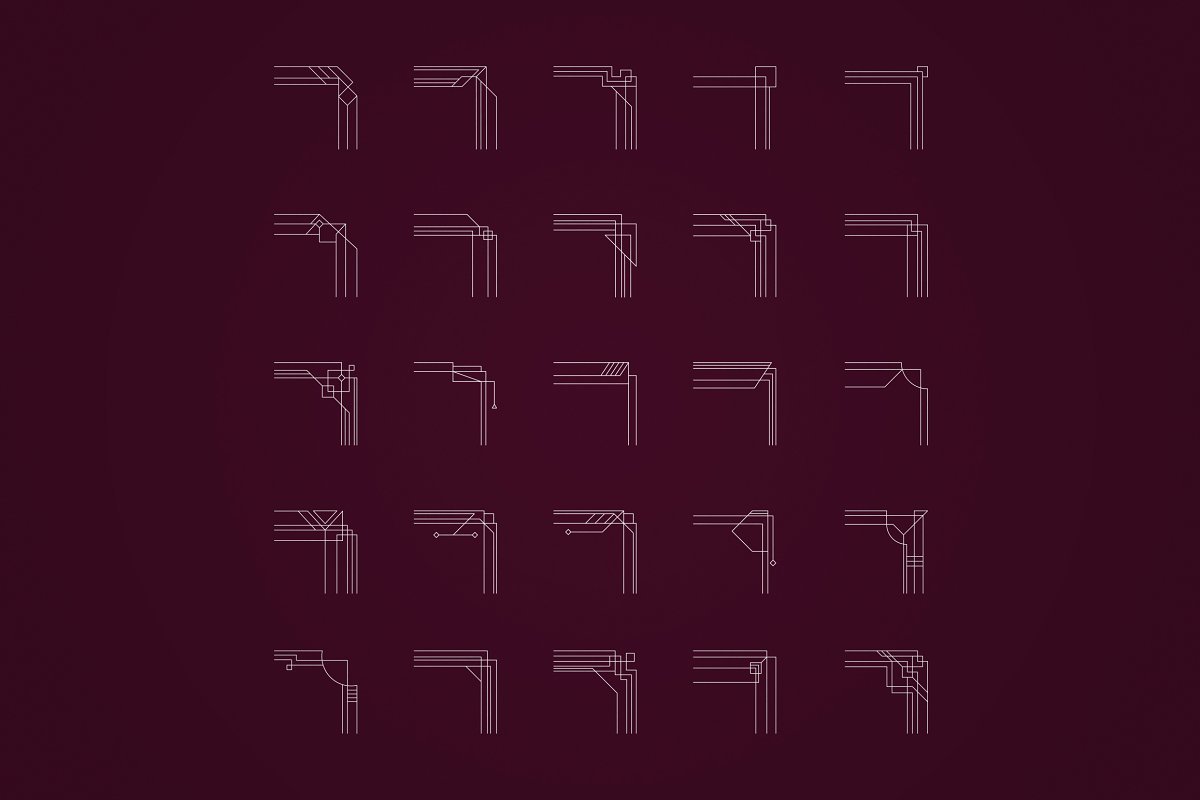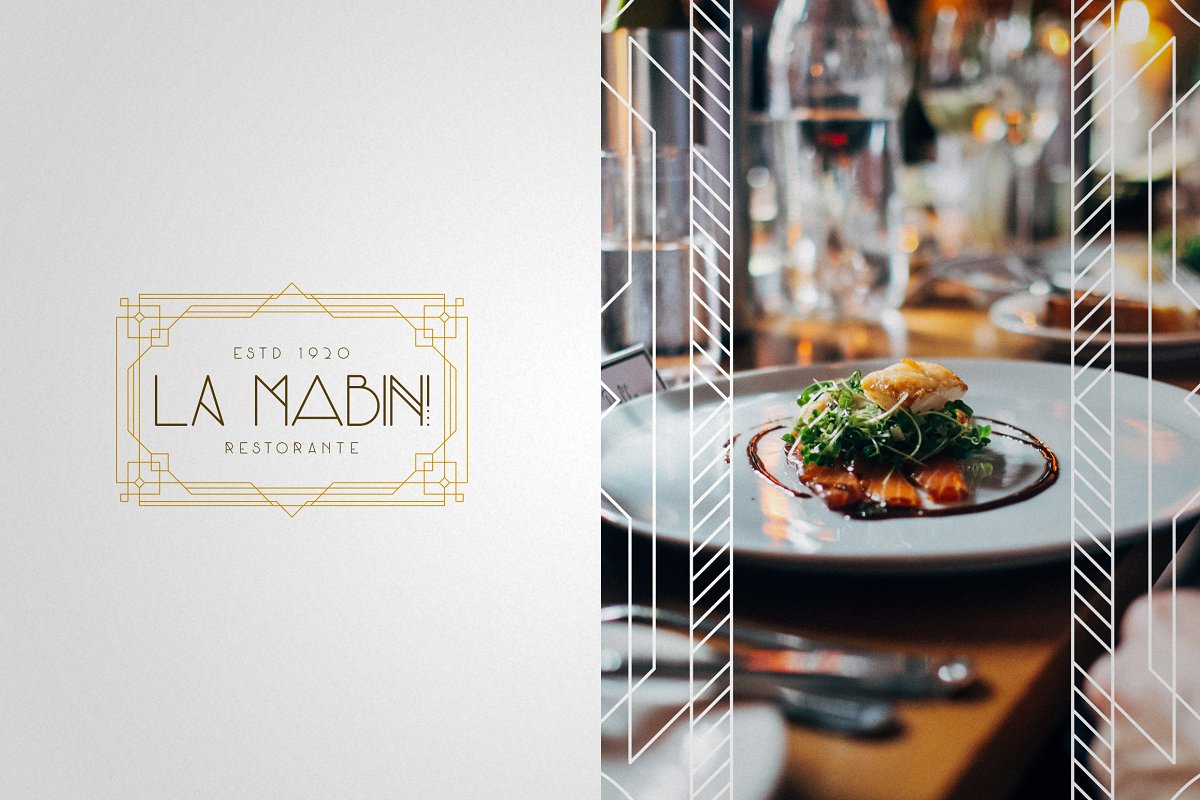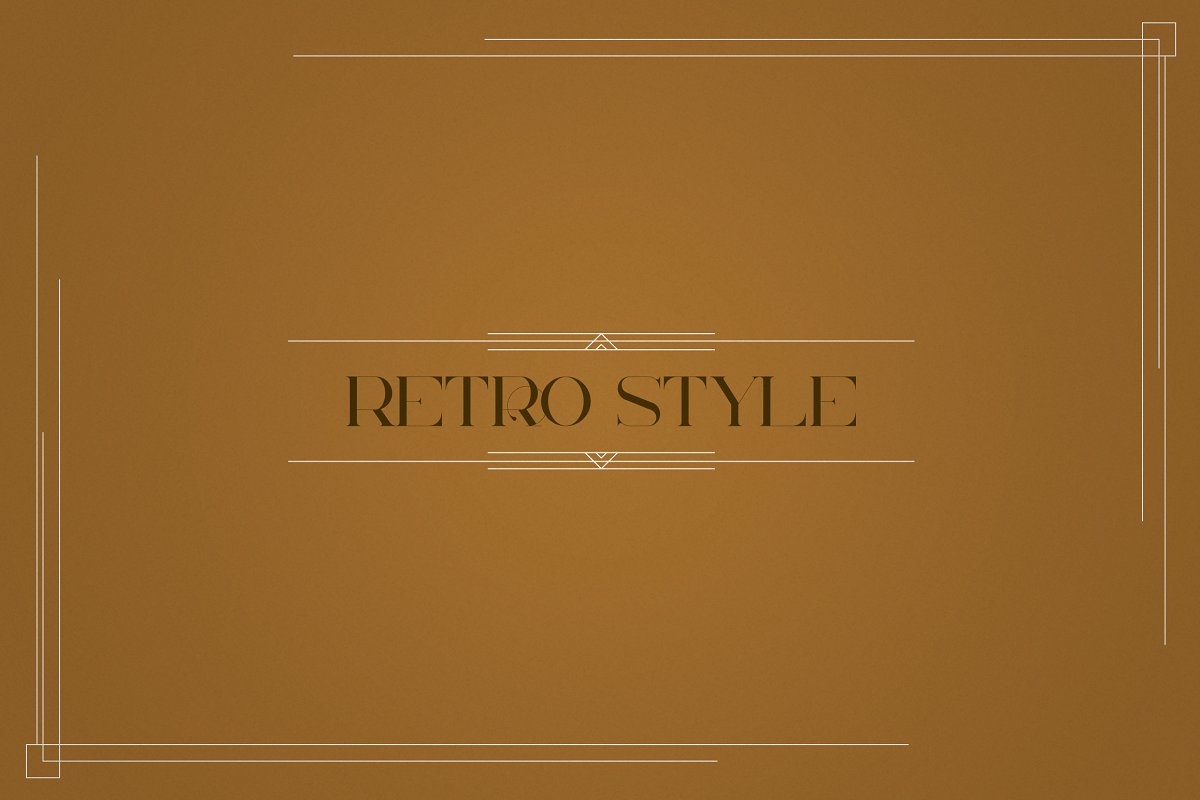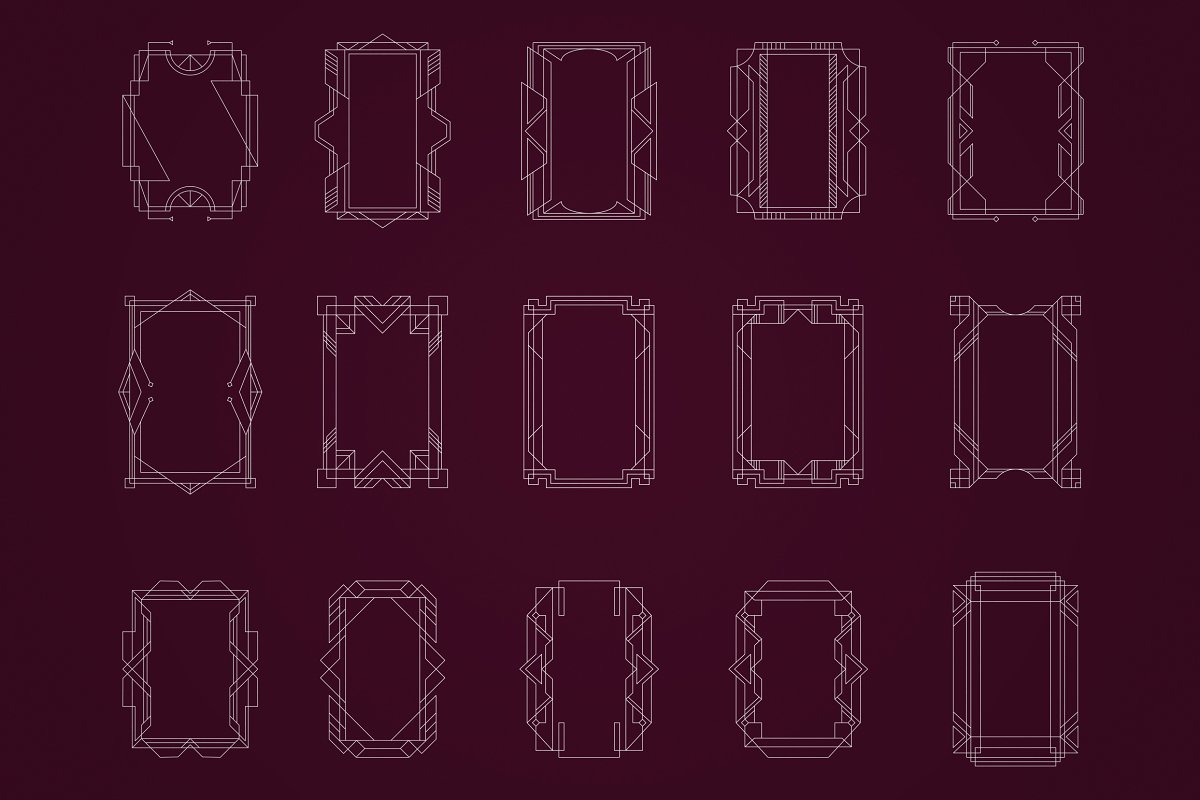 Best Related Art Deco Frames Deals
Just what is a graphic bundle deal?
If you are a graphic artist focusing on multiple assignments concurrently, you, like no other folks, comprehend the need for the entire bunch of design components available at hand. Searching for those elements one at a time, you may spend a lot more time and money . To obtain all the essential components within a single pack, we recommend taking a closer look at graphic package deals. A bundle can be described as a selection of digital design elements needed for graphic design, priced at thousands of dollars, yet sold at a discounted price tag for a limited time. Art Deco Frames
How could you spend less on bundles?
Are you looking for a 5% price cut on any selection from MasterBundles.com? Well, it is not that hard. What you need to do is merely share the page with a package on social websites (Facebook). When completed, the price reduction will be instantly added to your current shopping cart.
Kinds of graphic packages
The assortments of components accumulated into a graphics package deal are often sorted in accordance with their type and purpose. There may be bundles with business card templates, mockups, wedding invitation templates, infographics and icons, etc. On top of that, you will also manage to find graphic bundles designed for Halloween, Christmas, Halloween or Christmas.
Why are graphic deals profitable?
For any design job, you will need lots of elements – some icons, a number of images, a font, etc .. In case you'd want to purchase all of them separately it will cost you a lot of money! And so, that's why experienced web designers look for some graphic bundles to buy.
Additional Packages on MasterBundles
The deals of logo templates, icons and fonts are available for your use. Furthermore, you may find deals of WP design templates, training and e-books, cv templates, slides, and various other components.
The definition of Infographics package
Articles on blogs that feature infographics tend to be more legible and favored than those that do not. A professional package for infographics works best because it offers an almost ready solution. The web designer only has to combine the images and voila! The infographic is ready.
Precisely what is Instagram templates packages?
It's not sufficient to just submit a few photos to get a popular and thriving Insta account. To attract fans, your Instagram feed should look stunning and fascinating. Instagram design templates will assist you to make that happen and help to make your Instagram posts eye-catching and familiar. Collected into bundles they are often obtained for a lower price.
Exactly what are photo tools package deals?
A different package also suitable for professional photographers as well is part of photo deals. Here on MasterBundles you'll find a bulk of products for picture retouching. Should you need photo overlays, Lightroom presets, PS actions, or other resources for dealing with pictures, you've come to the best place.
What is a watercolor graphics package deal?
The watercolor graphics package deal is usually a package that contains pics and drawings painted with watercolors. They will perfectly come in handy for a wide variety of businesses, like fashion, cosmetics and food distributors. Themed wedding invitations or business cards is also created using this bundle.
MasterBundles as an all-in-one solution
If you feel like you have lost track of time while looking for different resources and components for your own graphic design projects, it is a high time to learn more about MasterBundles. This is a website offering the most popular instruments (icons, fonts, logos, graphics, watercolors etc.) for graphic designers, entrepreneurs, and developers at a reasonable cost for a short period of time. Besides, you can use coupon codes and promo codes for particular offers. To not miss out on significant info on the future promos, we recommend following our blog and subscribing to the newsletter.