Product Description:
Introducing the stunning 99 vector backgrounds collection by VectorToons! Take a look at this deal in case you need some creative stuff for your designs, videos, presentations and advertising.
Features
1. Extended License. Extended license allows you to use these backgrounds in all kinds of projects.
2. Beautiful Colors. A range of beautiful color pallettes and blends empowers you to convey a wide spectrum of moods and emotions.
3. Delivered in PDF format, you can easily convert into .jpg, .gif or .png!
4. Valued at $396, you can now take home this awesome deal for only $29! Now that's a bargain!
5. Amazing solution for video backgrounds!
Deal terms:
1. Delivered as an instant download, after completing your purchase.
2. These backgrounds may be used for both commercial and personal projects.
3. Cannot be resold, shared, sublicensed, transferred or redistributed on it's own.
4. VectorToon's License
4. Files are delivered in PDF formats.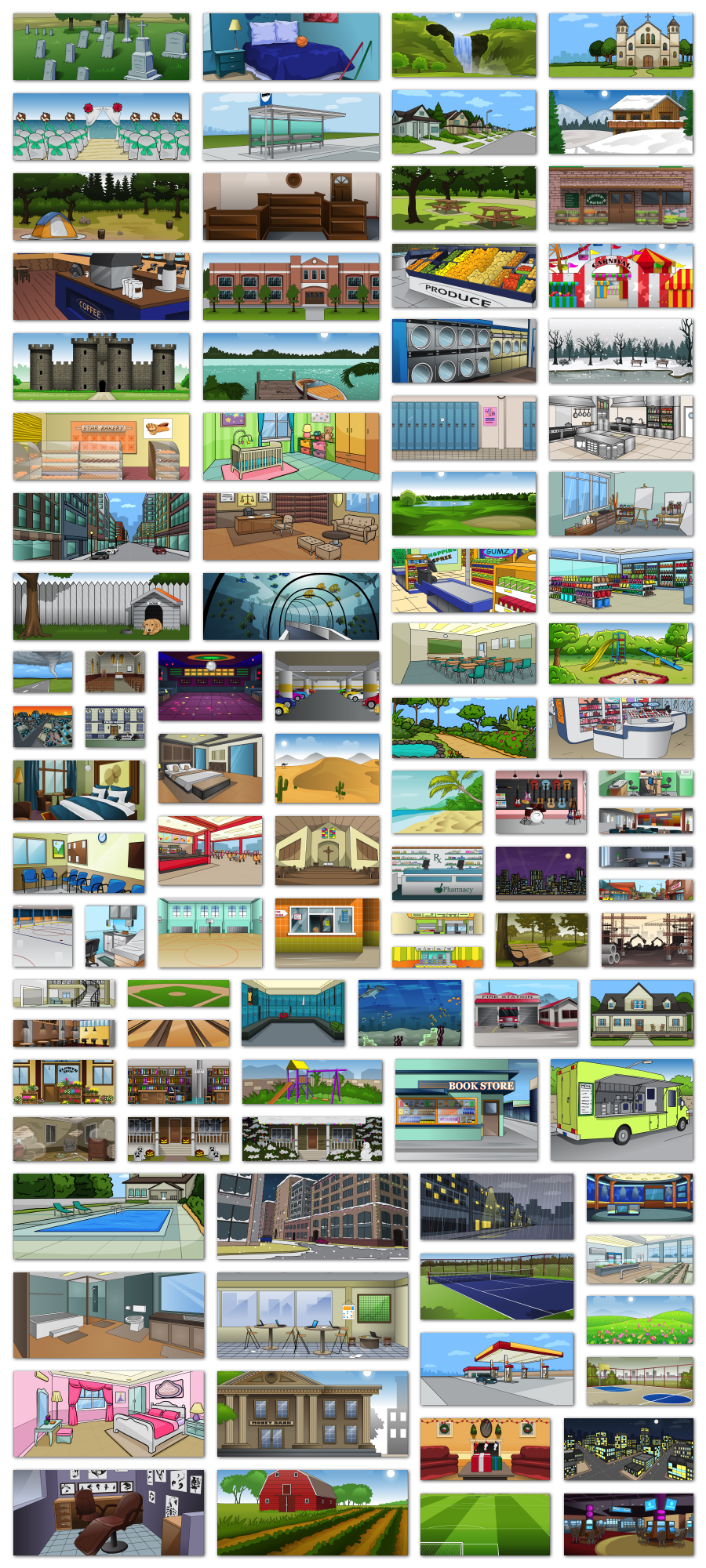 Generally speaking, textures are graphic patterns that replicate a single material or surface. As an example, there are lots of folded paper and wood textures in many different designs. Cement, leather or rock ones are also quite common. Textures frequently are made up of repeated images although they seem like they are natural and random. The effective use of textures is not restricted to making wallpapers, their characteristics can be integrated into any layout component. With texture patterns, we can easily make an illusion of some natural qualities, form depth, and make accents.
So, who needs a 99 Gorgeous Vector Backgrounds?
A pattern is usually understood as canvas that contains recurrent images. Once we notice that a set of design elements is duplicated countless times within a single layout, we recognize this effect a pattern. Web design patterns are most liked for being light and adaptable to various display resolutions. Using patterns, you can come up with unique bright backgrounds and emphasize separate components. Lots of website designers decide on patterns over high quality images to create web page backgrounds because they are very diverse, attractive, and simple to work with. Pattern layouts enable you to compose vivid and smart designs. Most of the time, we find textures and patterns in digital art, together with website and product development. You can implement these techniques to add more appeal to any graphic challenge or artwork. Adding a stylish pattern or a sophisticated texture can completely change the overall look and feeling of any design. The prices of patterns and textures range from 4 dollars to 50 dollars based on their difficulty and originality. We offer the most diverse packages on MasterBundles.com. They differ in price range, so everyone will find a solution to fit their budget.
The Definition Of 99 Gorgeous Vector Backgrounds?
A package is a pack of graphics or other design items that can be purchased together. The best aspect of these item packs is their selling price. A pack will amount to many times cheaper than each item if purchased independently. Usually, a kit will feature what you need to complete a design task. These special offers are limited in time, so don't miss the chance to get excellent design tools and save money.
Why 99 Gorgeous Vector Backgrounds are important?
Quality patterns and textures will bring vibrancy and individuality to your commercial projects. Take a look at profitable website designs or brand identity cases, you will notice that they take advantage of the textures and patterns. As an illustration, a good natural texture applied in a package design will make the items appear organically produced and high-end. A web page with a electronics-inspired pattern background will look modern and high-quality. If you want your commercial projects to create a certain impact, graphic patterns and textures are your must-have solutions. Choose them with care and don't give up higher quality for the price tag
What if the package deal doesn't carry all the things I need?
Not every product bundle carries things you want and that is quite normal. Deals are created for varied requirements . However, MasterBundles website has lots of offers for virtually any occasion, so in the case a certain bundle doesn't include all the products you need – go and check the other bundles. There are so many of these, that it's almost certain you'll find something suitable.
What other bundles does MasterBundles.com sell?
In addition to the font deals, MasterBundles.com boasts numerous other unique deals. Take a look at web template packages, image bundles, icons, textures, and patterns. There are as well ebooks and courses, stock photos, logo designs, illustrations and add-ons, mockups, and various categories. You'll find thematic X-mas and Valentine's bundle deals, post cards and presentations. And also, of course, our current favorite under $5 deals!
What's MasterBundles.com?
MasterBundles.com is an online marketplace. On our website, expert designers market their creations at the best prices. We offer the very best deals on the market, and our bundles are well reviewed by buyers. Check out our blog, it is packed with useful material for successful designers. Also, in case you register for our newsletter, you'll be the first to find out about our special discounts. You will always find coupons and promo codes available to lower the prices to a minimum.