Product Description:
Take a look at this awesome deal from TheContractGuys! Most creative professionals only learn about the value of a good contract when the damage has been done already, but with this deal of 9 bulletproof contract templates you can be smarter than most for a fraction of the cost of hiring a specialized lawyer.
HERE'S WHAT OUR CONTRACT TEMPLATES HELP DETAIL:
– Hours worked per week
– Out-of-pocket expenses
– Protection from unforeseen circumstances
– one-time payments
– locked-in rates
– and others
No matter your creativity, there's a perfect contract for you including: Virtual Assistant, Freelance Writing, Graphic Design, Social Media, Web Design, Photography, Illustration, Videographer and Independent Contractor.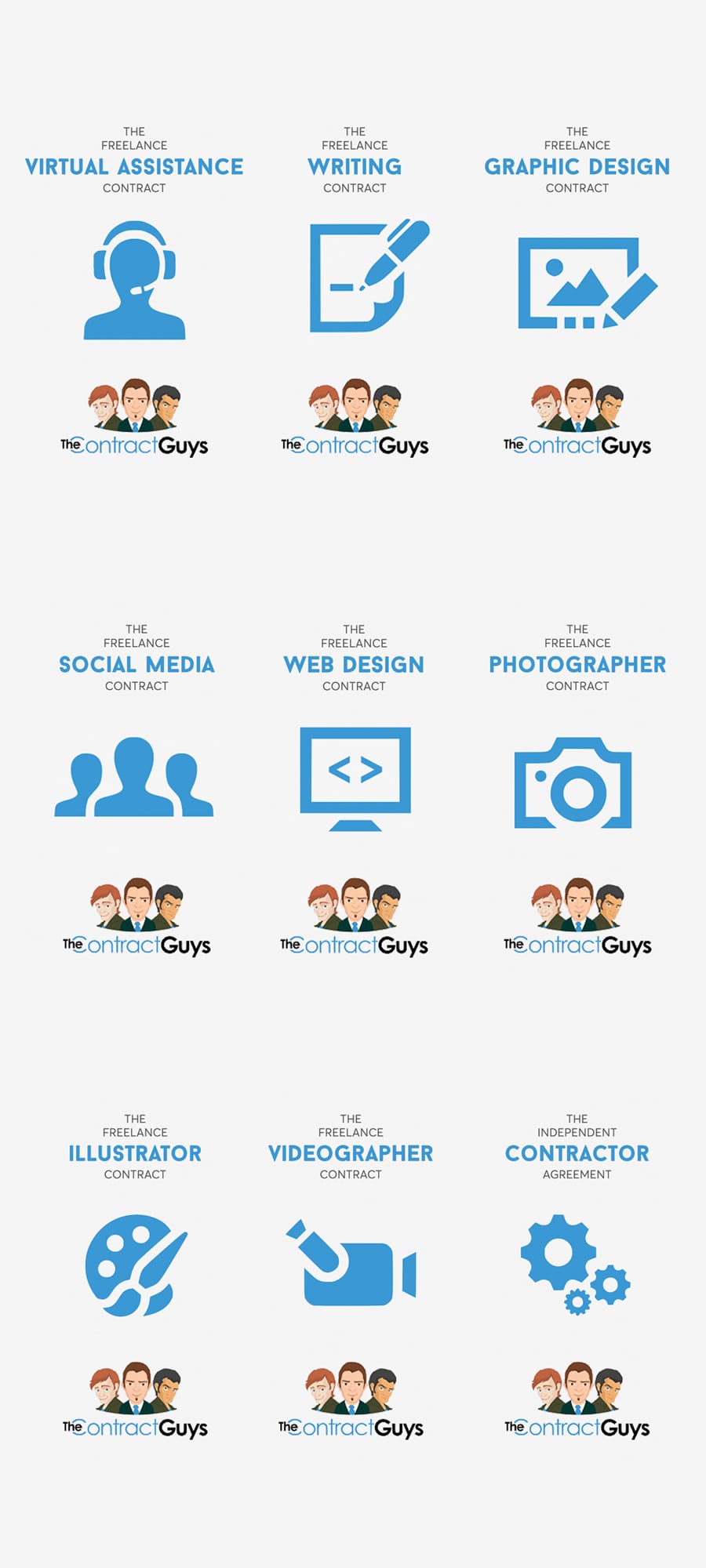 Deal terms:
1. Delivered as an instant download after completing your purchase. The contracts are delivered as .docx files.
2. The contract templates are to only be used by the person/entity which purchased the usage rights to the templates. It is a violation of copyright law to distribute these templates or provide access to the templates (whether for free or for a fee) to other persons/entities.