Product Description
These amazing sets of icons are kindly provided by Designs.net
It's this time of year again…
Seriously, it's a very important moment for all Americans. The time of making big choices, time to choose the future.
For designers, the upcoming elections are not only the time to make a choice, but also a huge amount of related projects. Banners, posters, websites, logos, prints, badges – so much work, and the deadlines are so close!
If you want to facilitate your design process when working on elections-related projects, this bundle is what you need. It is a comprehensive set of icons and badges that will help you create outstanding designs with less effort.
What's even more delightful about this bundle is its price: where else would you find 50 packages of icons and badges for $20? Now that's a steal!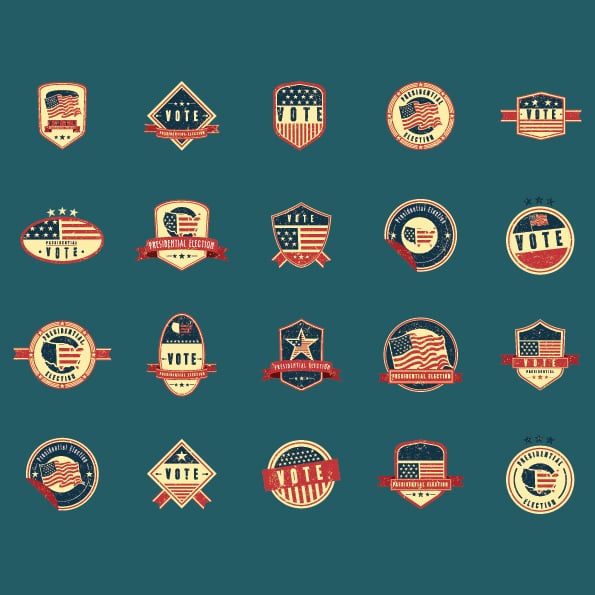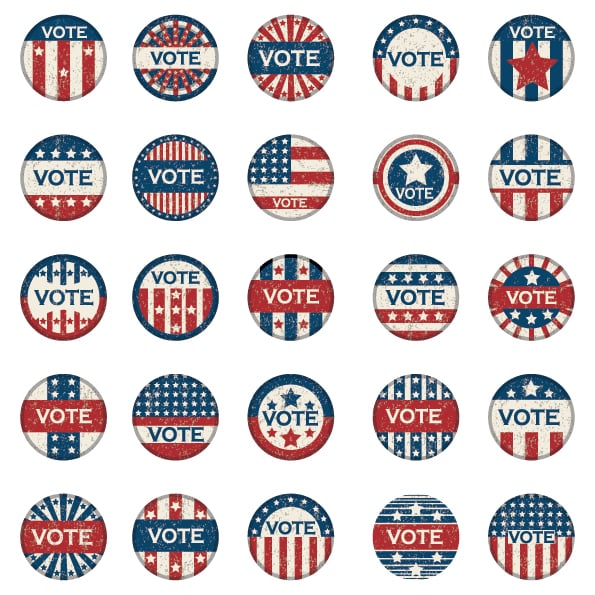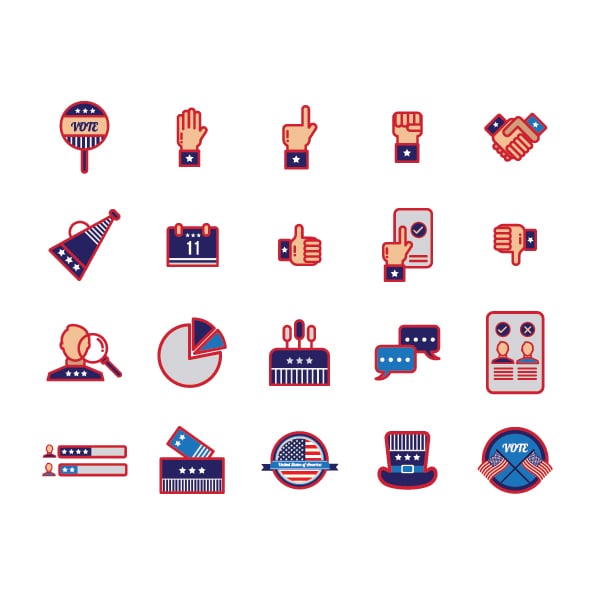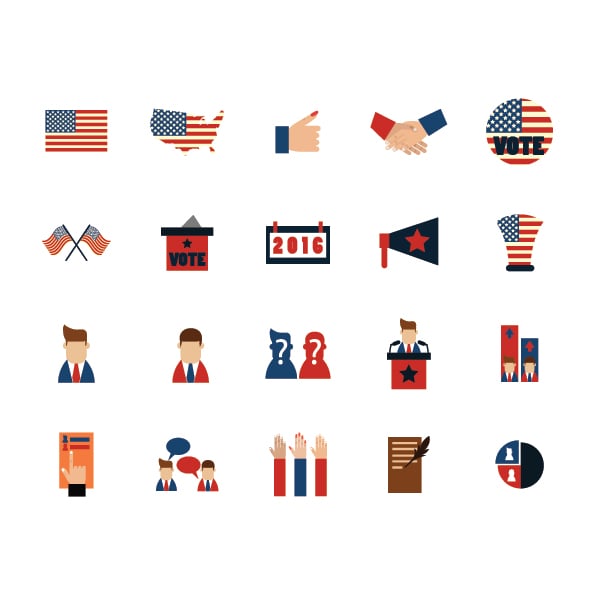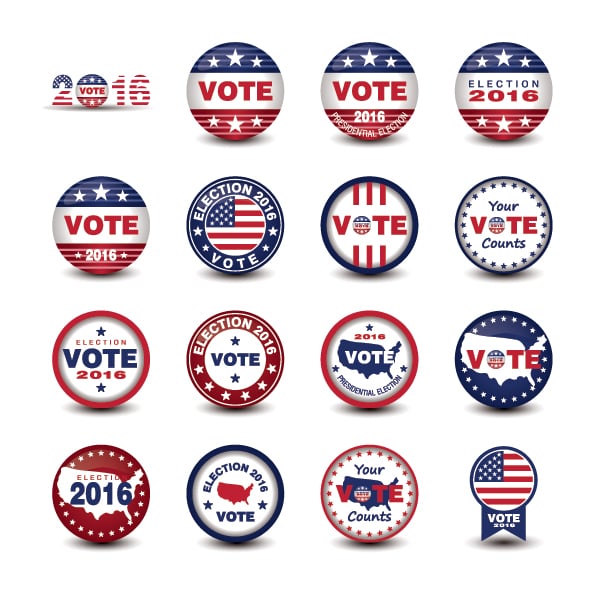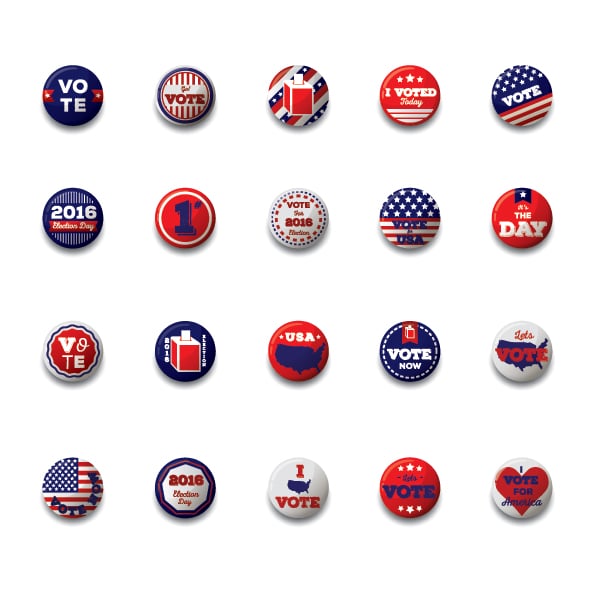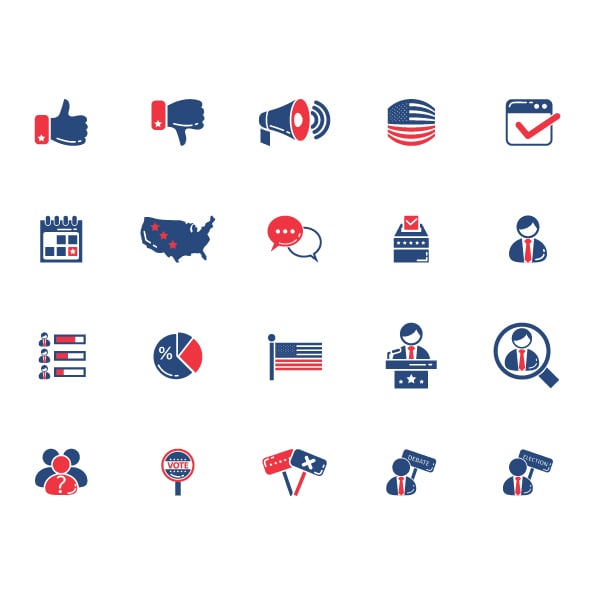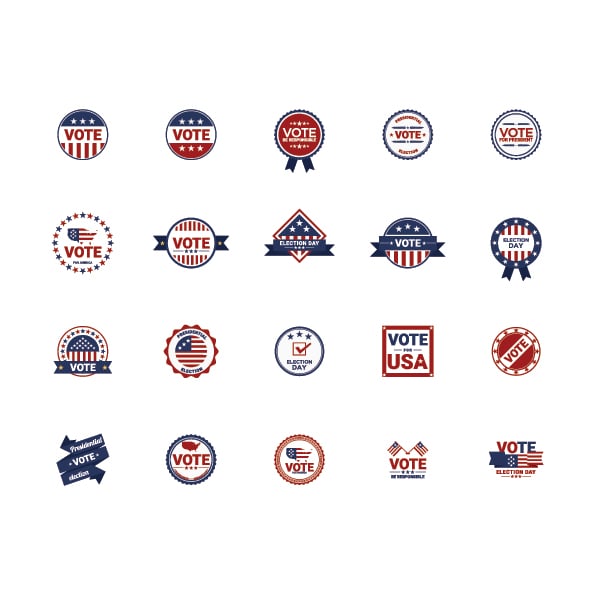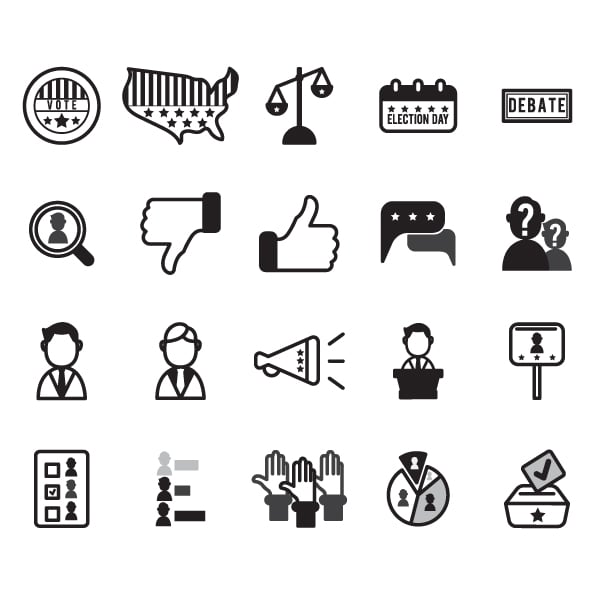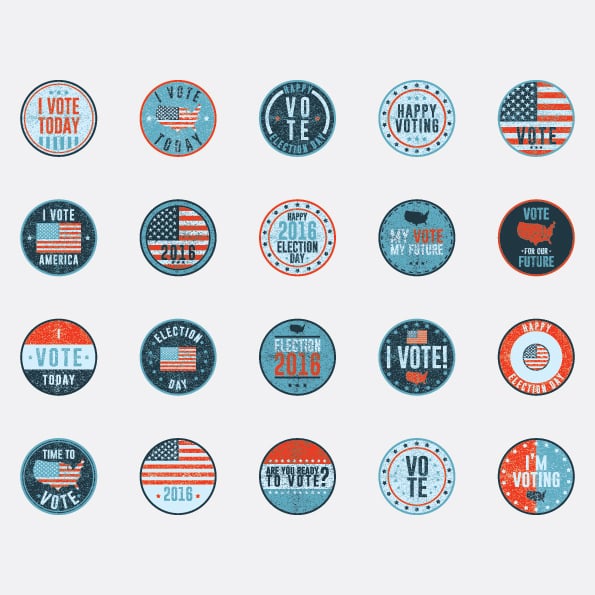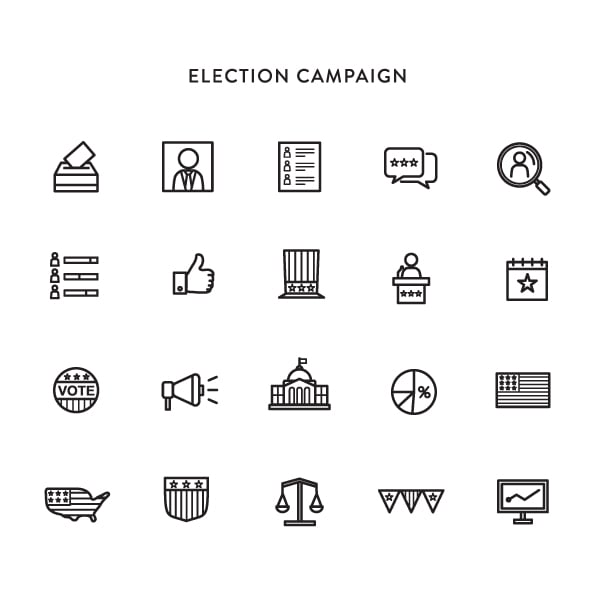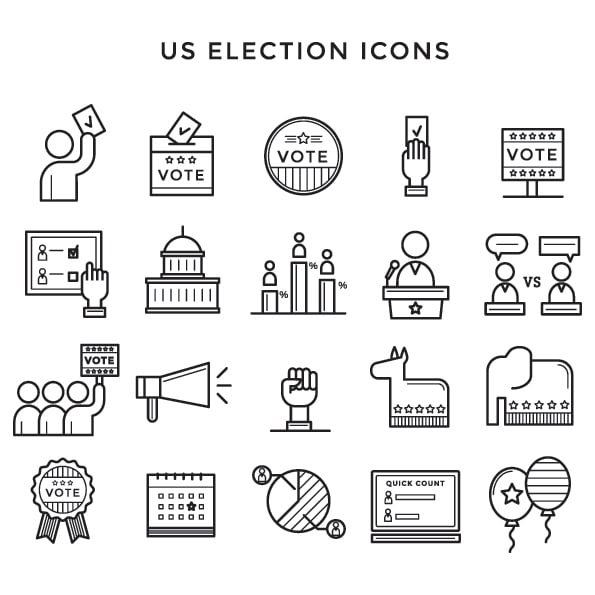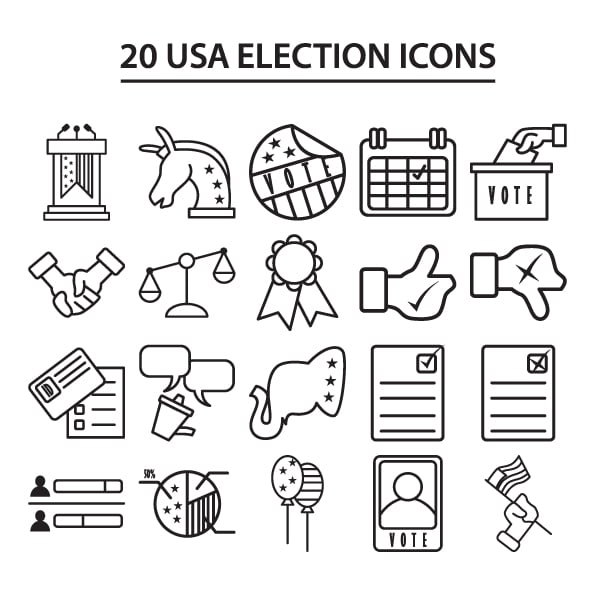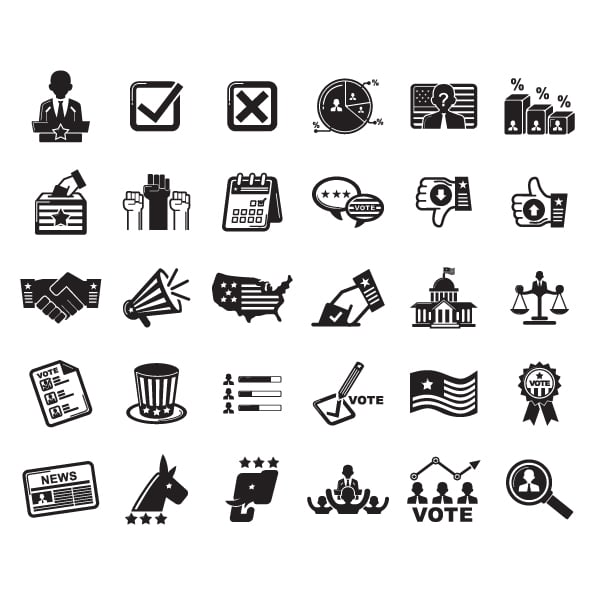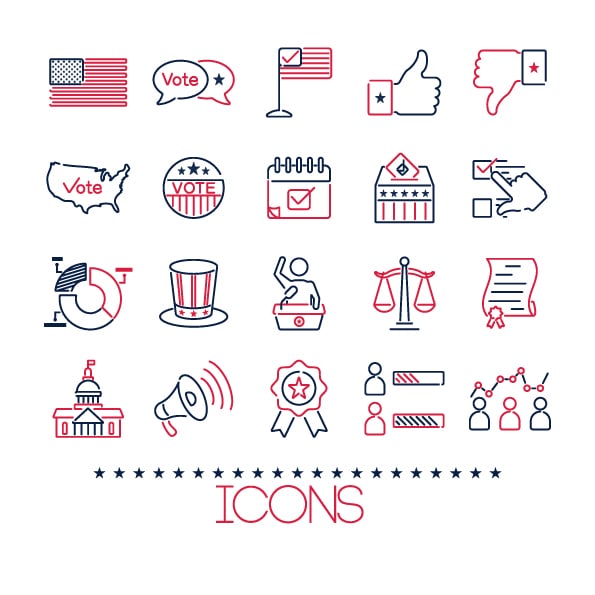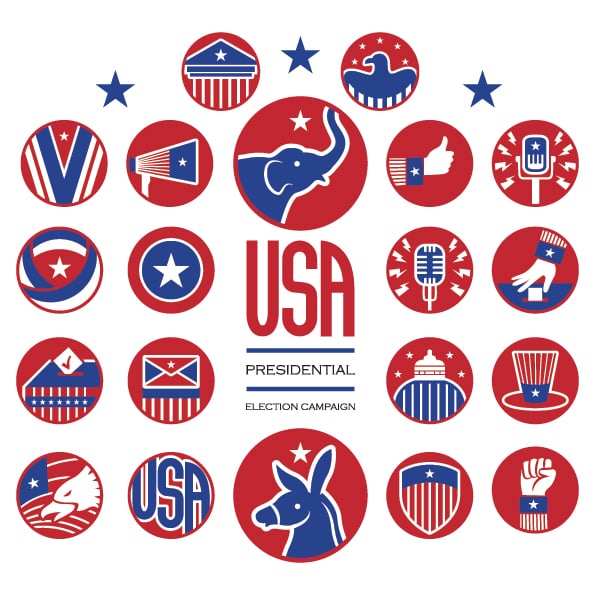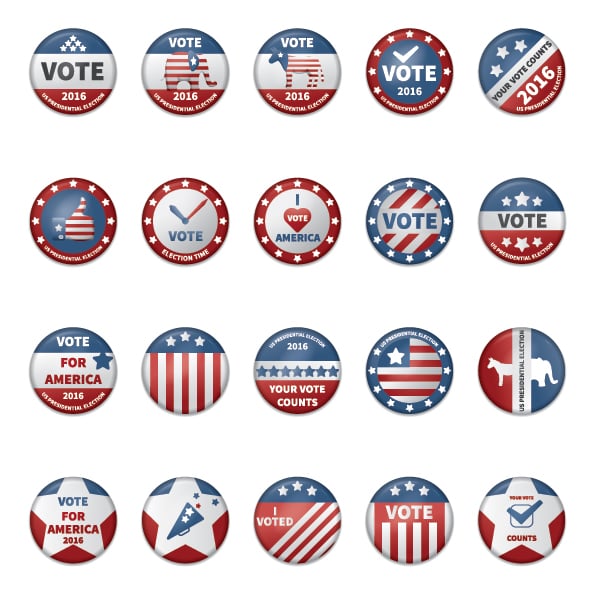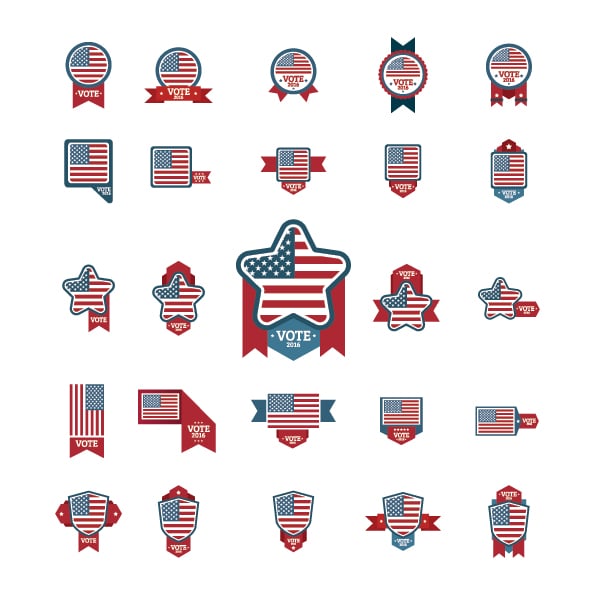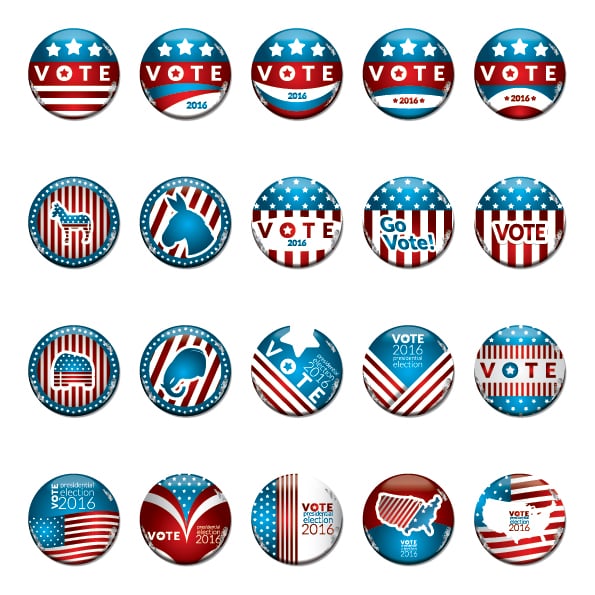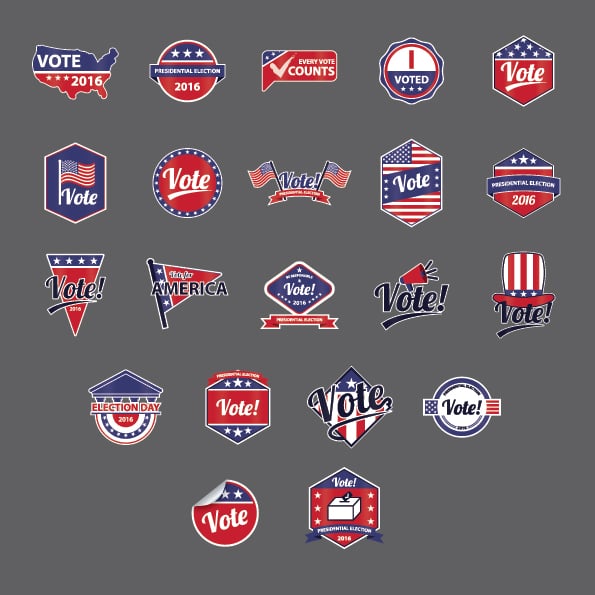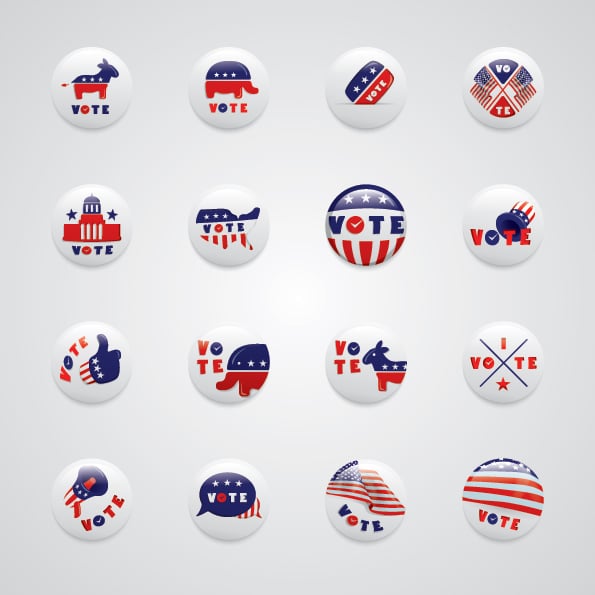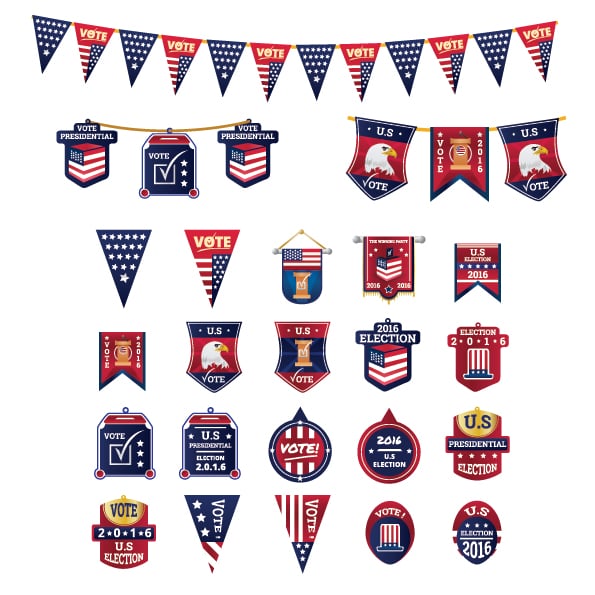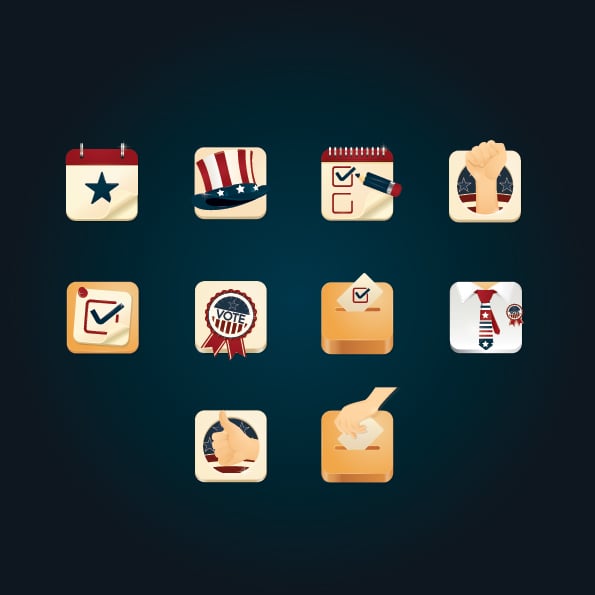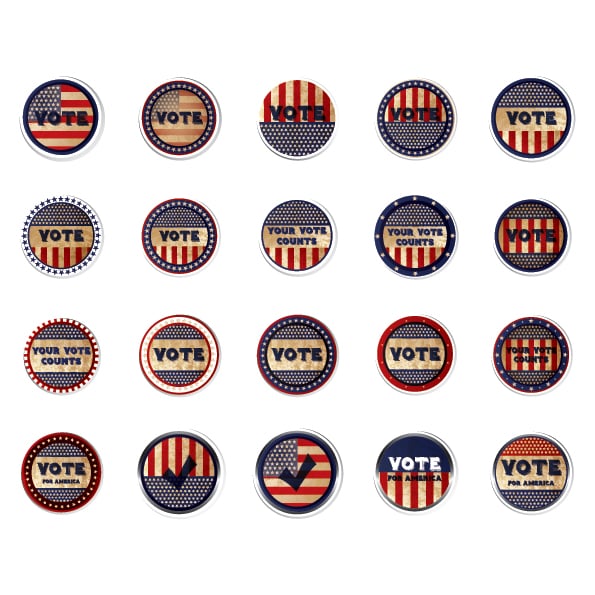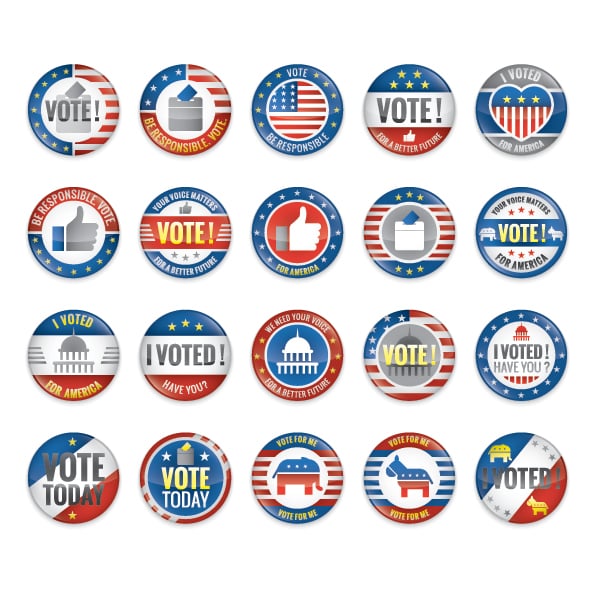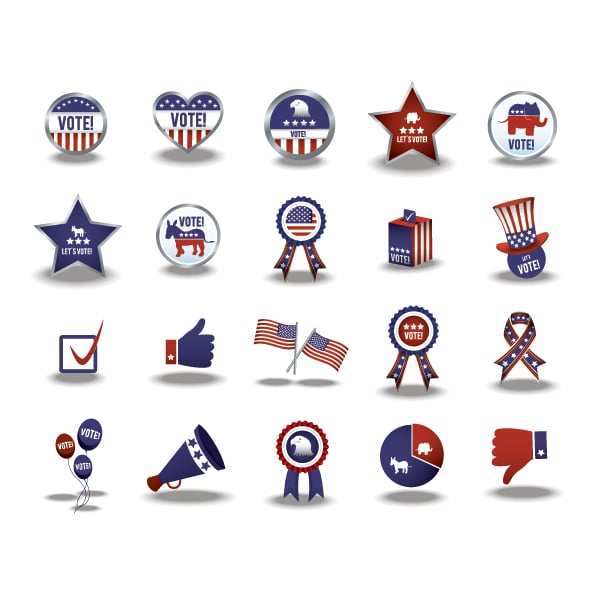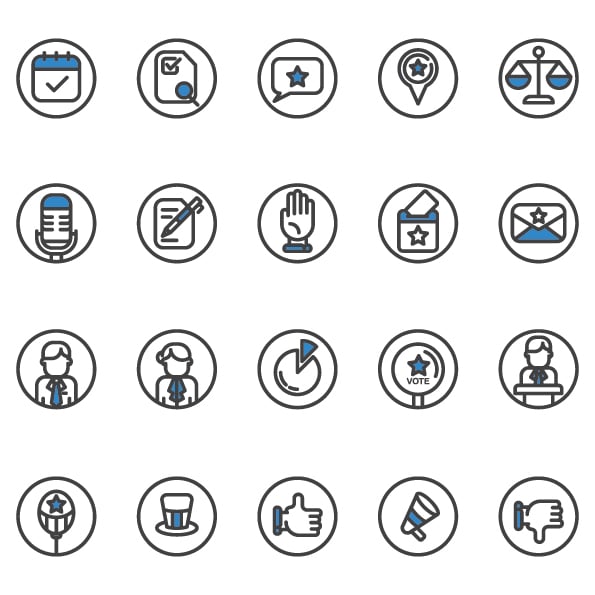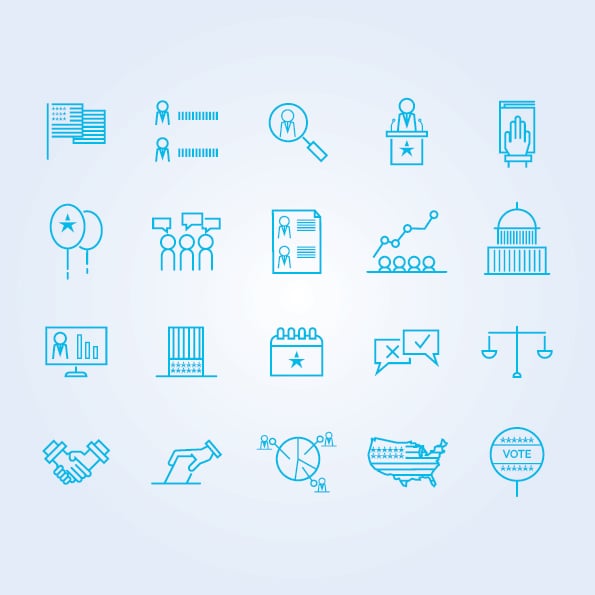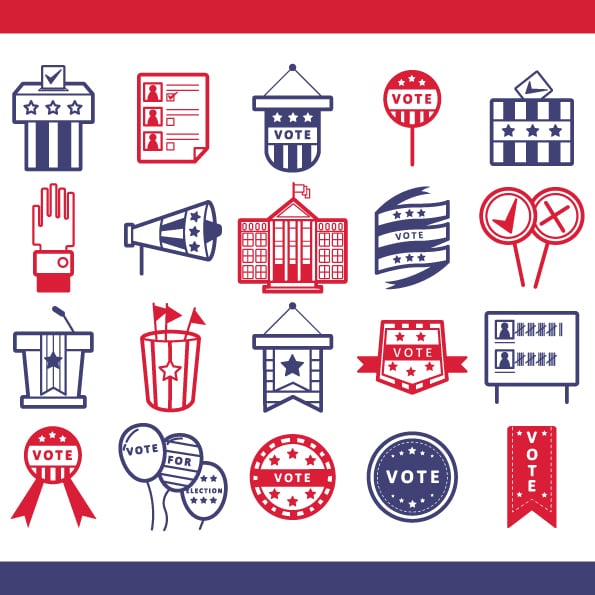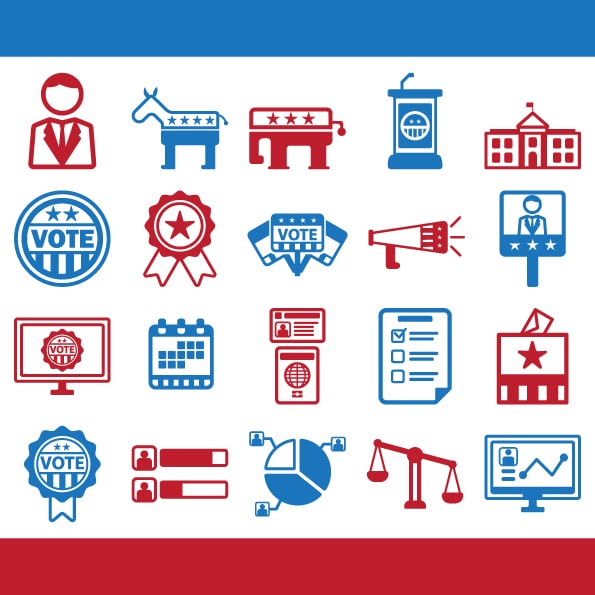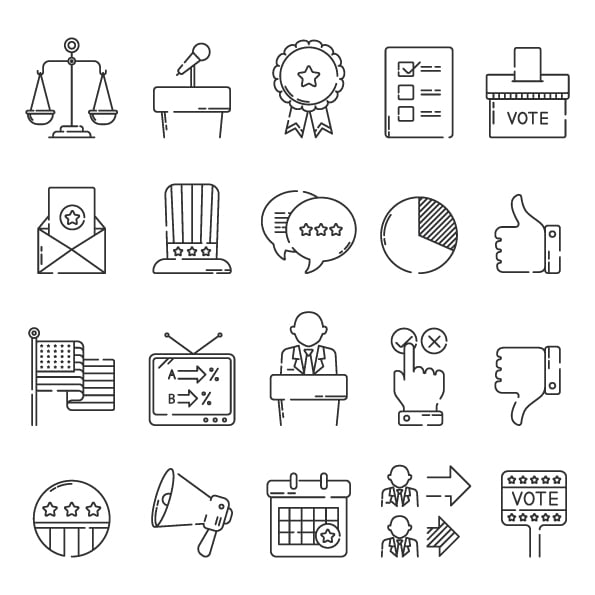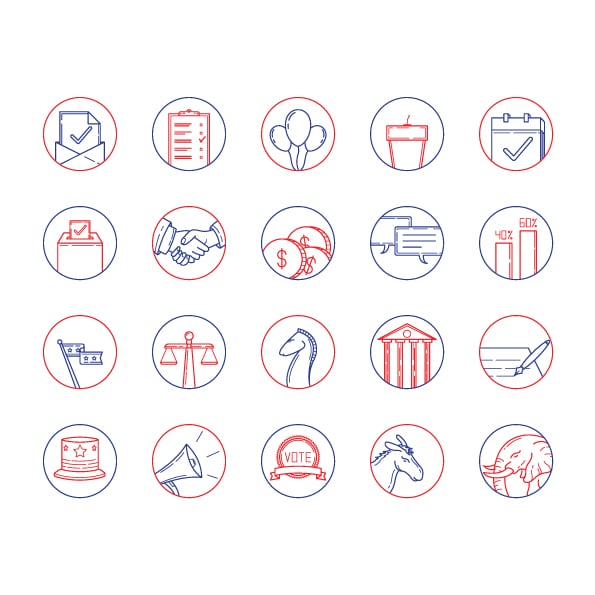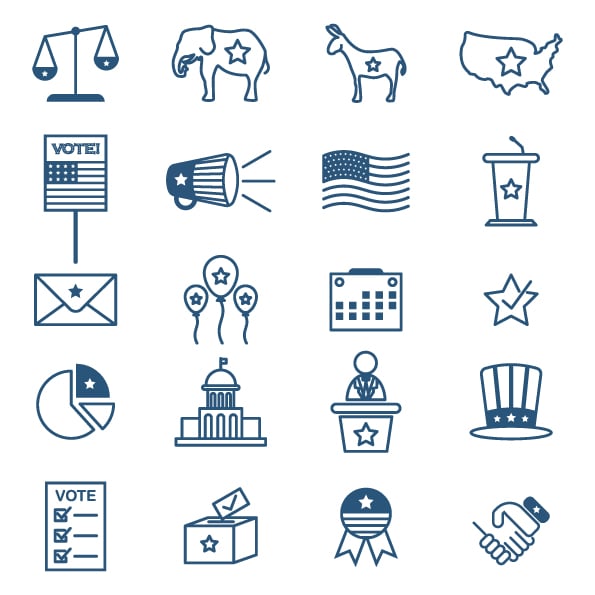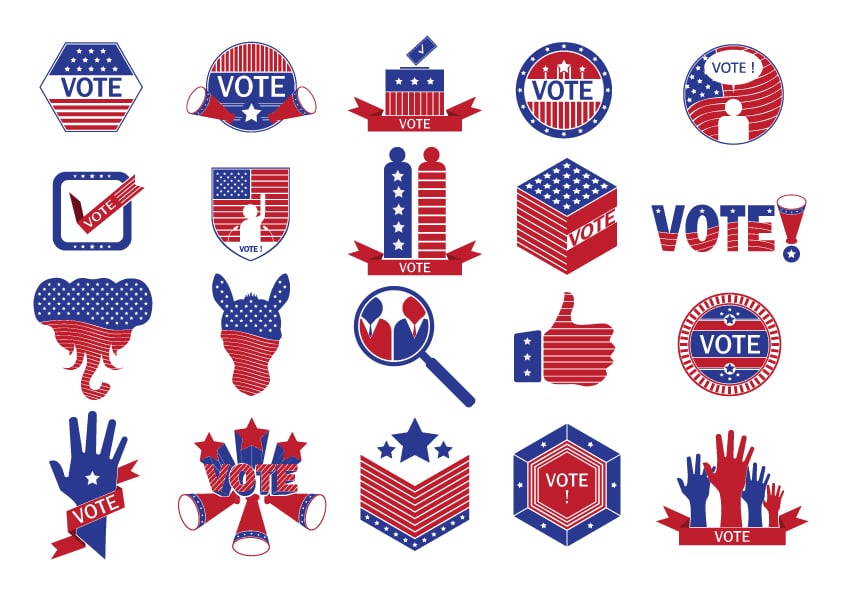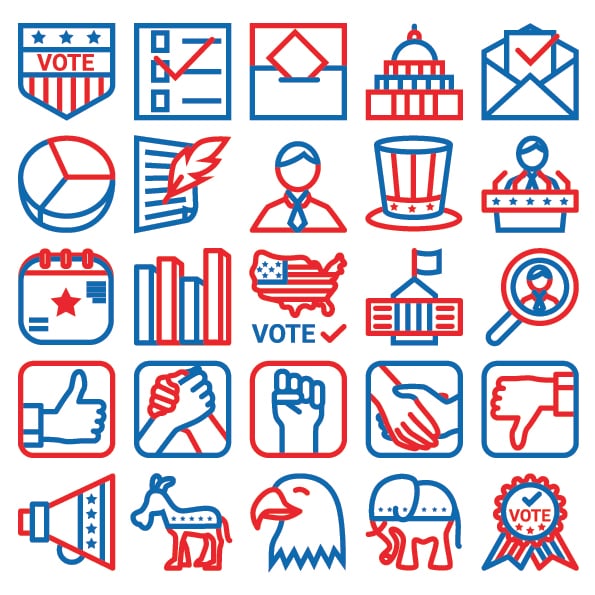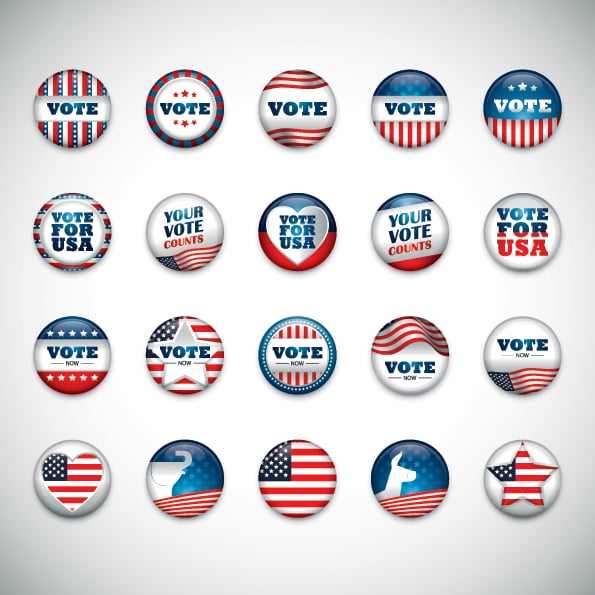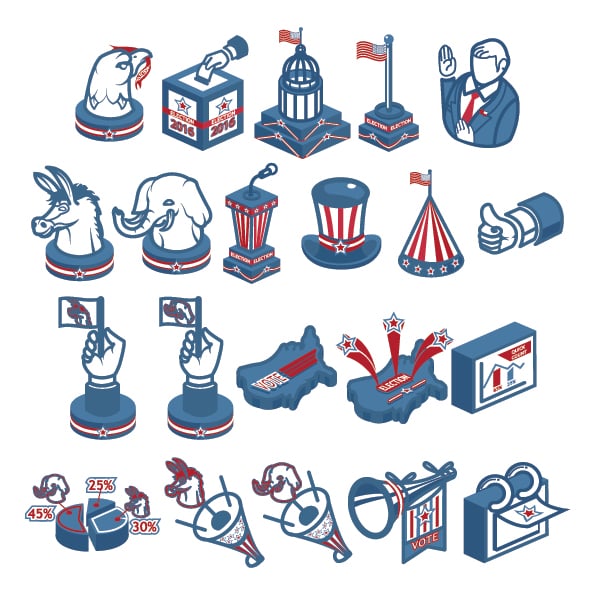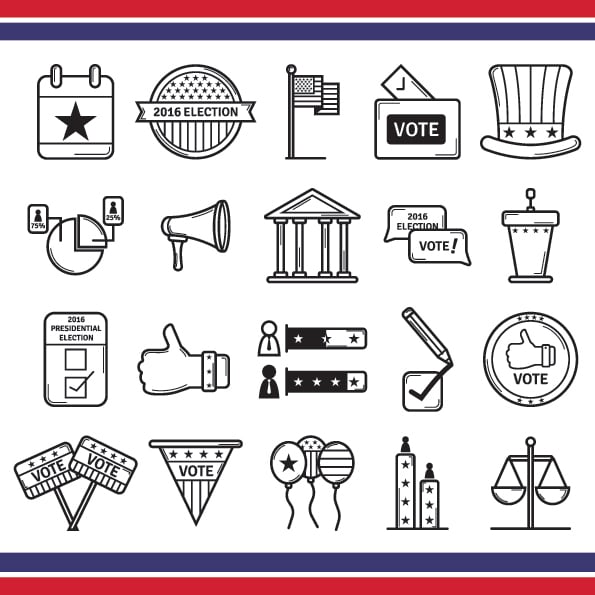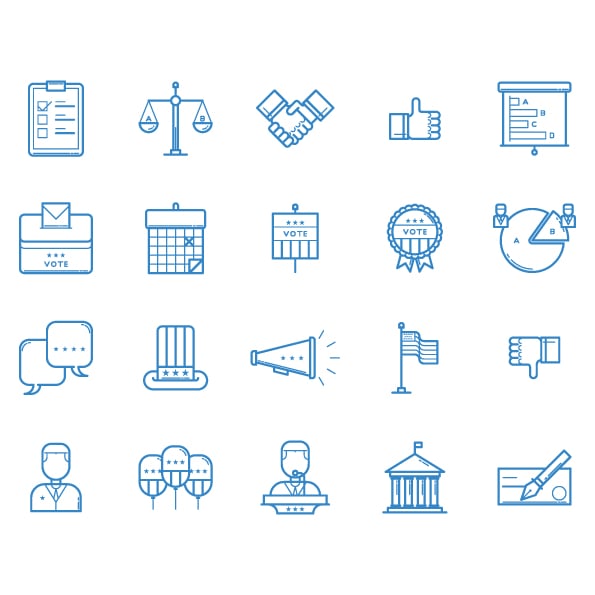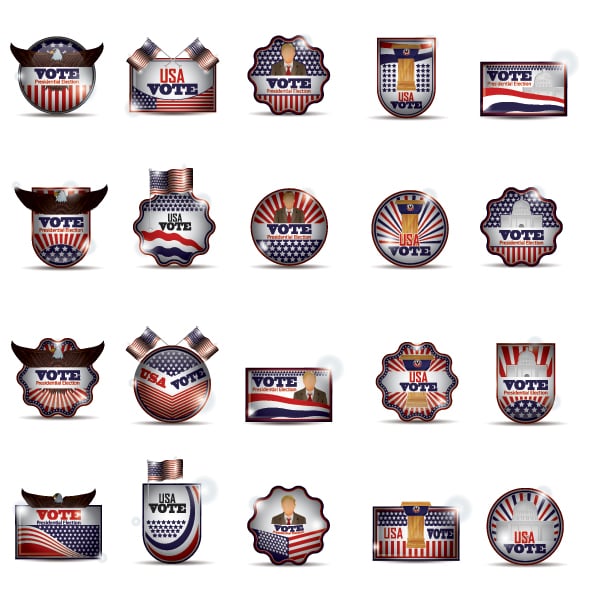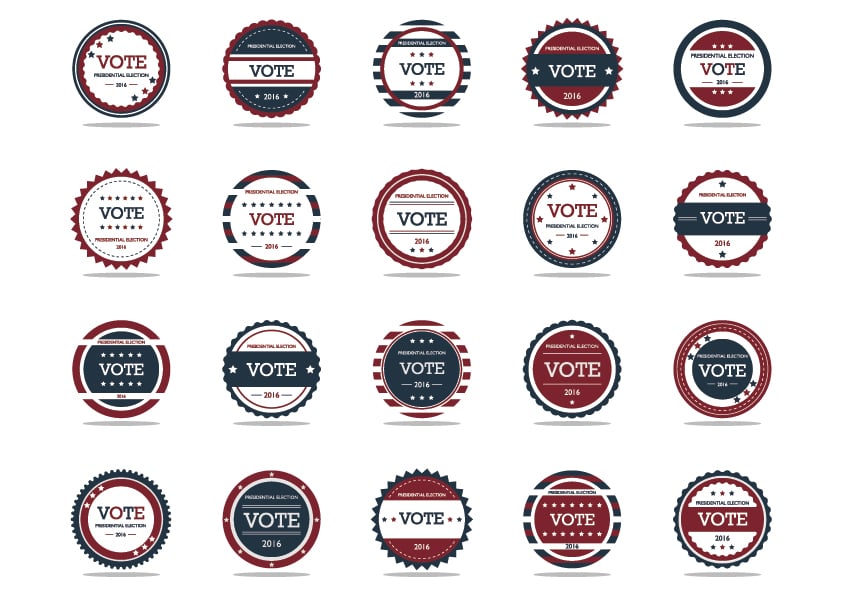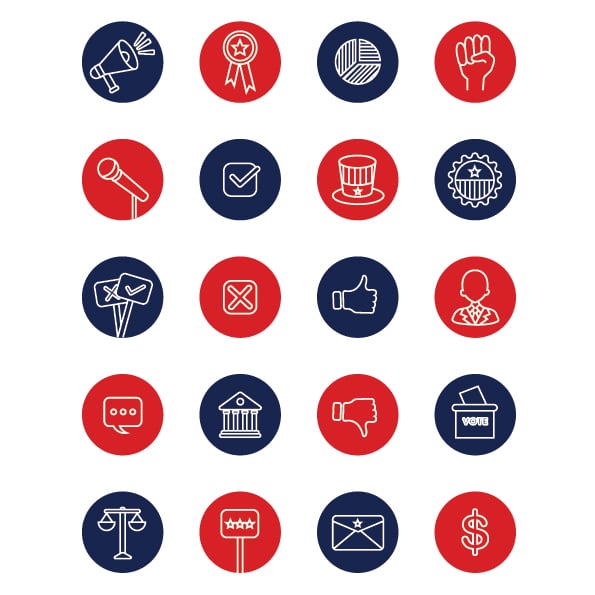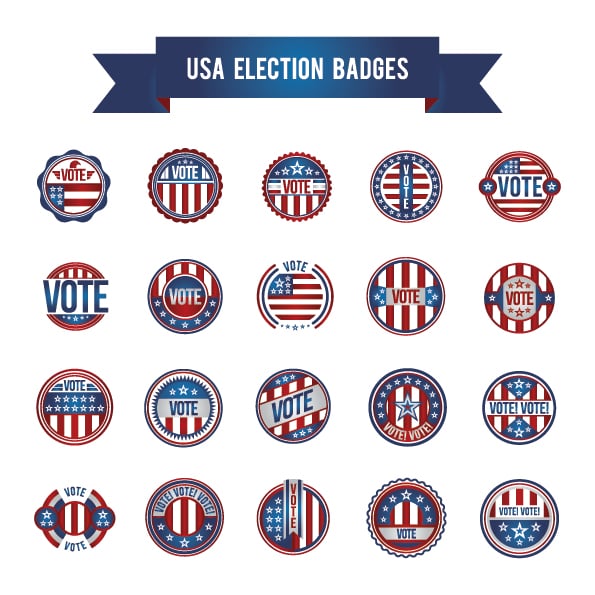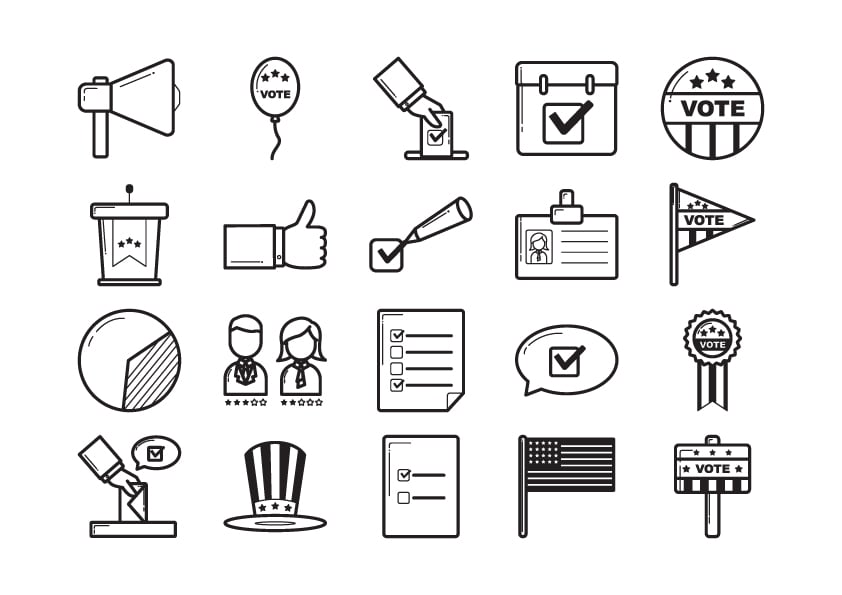 What exactly is a graphic bundle deal?
Each and every pro designer, as a talented professional, definitely should be able to draw anything from a blank canvas. But for the most objectives, it is going to require too much effort and will not deliver sufficient revenue for him. That's the reason the vast majority of designers make use of ready-made graphics elements – blend them, adjust them and construct the design with them. Nobody is going to purchase these components individually, so that is precisely why they are put into graphic packages and marketed as a singular product.
Are bundle deals of any use?
For a design project, you will need a lot of components – a font, a number of images, a few icons, etc .. In case you'd want to shop for every one of them separately it will cost you a lot of money! And so, that is why skilled graphic designers look for some graphic packages to buy. They allow purchasing a big selection of different graphic components for a very small price.
Tell me more about the types of graphic package deals
The assortments of elements gathered into a graphics bundle are often sorted as outlined by their purpose and / or type. There might be deals with infographics, wedding invitation templates, business card templates, icons and mockups, etc. You will likely find graphic deals especially for Halloween, Christmas, Halloween or Christmas.
Any ways to make package deals even more affordable?
You can make the MasterBundles.com items even more affordable. Ok, I do know they are already affordable, there is however still place for saving. Share this page via social networks – you automatically receive the 5% price reduction for any of the graphic packages you prefer. That is a super easy way of getting an expertly developed tools for less money.
Deals of MasterBundles
MasterBundles presents you a large selection of unique products. We sell not just graphics packages but additionally approximately 20 other various kinds of products and solutions. Fonts, WordPress themes, mockups, icons, photos, illustrations, presentation templates and a whole lot more – on the MasterBundles.com it is possible to find all the items, vital for a design.
What's a watercolor graphics package deal?
The watercolor package is considered to be the lovliest innovation in design. Hand crafted by artists on the paper, the wonderful pictures get digitized and included in a package deal as design templates for projects. Watercolor elements are great for blogs, DIY, wedding invitations and posters. All of the images are extremely detailed and ready to print or use digitally.
Instagram themes packages
Living in the digital era, all of us devote half our everyday life within social networks like Instagram. No matter what objective we strive to reach on this network, we wish to be noticeable in a crowd amidst countless identical accounts. By using high quality Instagram templates offered by MasterBundles.com, it's not necessary to devote eternity while building the outstanding appearance of your page. One of the packages will surely let you emphasize the aesthetic look of your Instagram page.
Infographics
Posts on websites which come with infographics tend to be more readable than those that don't. Infographics are a rather popular thing every designer has to be capable to set up. A professional bundle for infographics works best because it offers a ready-made option. The web designer has only to combine the pictures and there you are!
What are photo tools package deals?
A different package deal suitable for photo designers is assigned to photo bundles. On MasterBundles you'll find a bulk of solutions for picture retouching. Should you need photo overlays, Lightroom presets, PS actions, or other tools for working with photos, you've come to the right place.
Precisely what is MasterBundles.com?
Whether you feel as if you've lost track of time while looking for various resources and elements for your design jobs, it is a high time to explore MasterBundles.com. It is a platform providing the most popular instruments (watercolors, graphics, presentations, fonts, logos, icons etc.) for designers, marketers, and developers at a reasonable price for a short period of time. On top of that, you may use coupons and promo codes for specific offers. In order to not miss major information about the future promotions, we recommend reading our blog and subscribing to the newsletter.