198 Fully Editable Typography Presets with 47 Fonts Included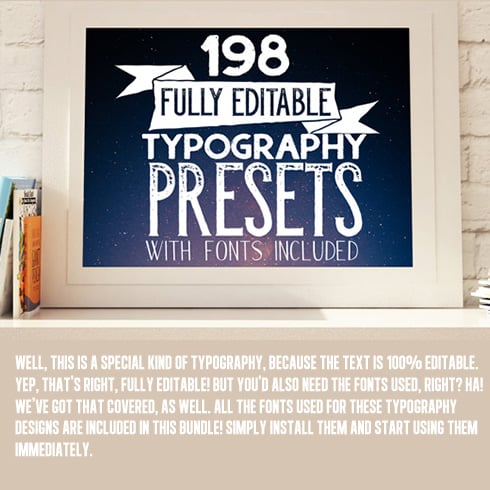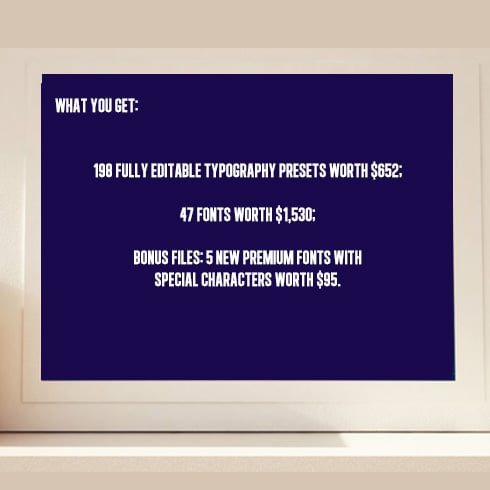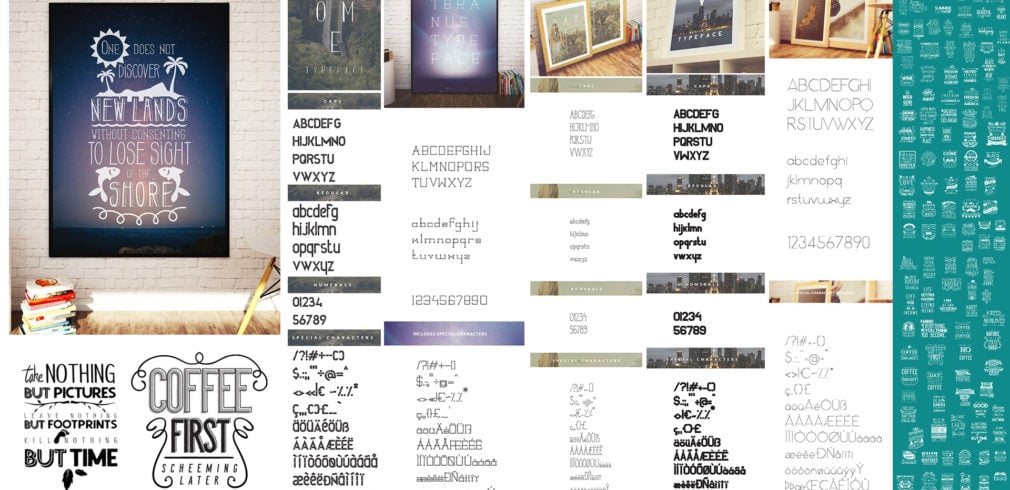 Full Preview
Product Description
Well, this is a special kind of typography, because the text is 100% editable. Yep, that's right, fully editable! But you'd also need the fonts used, right? Ha! We've got that covered, as well. All the fonts used for these typography designs are included in this bundle! Simply install them and start using them immediately.
But.. but… I only work with Photoshop and all the typography is made with Illustrator. How do I use them now?
Again, we've got you covered! The typography designs are converted as layered .PSD files with… wait for it… wait for it… scalable properties! The designs also come with AI and EPS files so the options are there to choose from.
Not to mention that this entire set comes with an extended license, allowing you to use it in an unlimited number of personal and commercial purposes, even in merchandise!
And exclusively on MasterBundles, you can get it for an incredibly low price – only $24!
What you get:
198 Fully Editable Typography Presets worth $652;
47 Fonts worth $1,530;
Bonus Files: 5 New Premium Fonts with Special Characters worth $95.