Hey everyone!
You're very welcome to join Arsen Buchkovskyi (Best Lawyer in Intellectual Property Law in 2020) with his live webinar on the 18th of October!
This time around, we're going to talk about the Design (&other IP) Protection Action Plan. Our friendly speaker will share a bunch of insights on how to protect copyright.
We'll disquse:
What is intellectual property and how it can be protected – 10m.
The concept of "fair use" – 3-5m.
Action plan(25-30m)
Q&A section.
Our host Arsen Buchkovskyi will show:
How to claim to website owner.
What DMCA is and how you can use it.
How hosting providers or registers can protect your copyright.
How you can delate claiming materials from google search.
This event is FREE to attend!
Please, join us on:
Monday, October 18, 2021
08:00 AM PDT
About the Speaker
Education: Master of Law, Yaroslav Mudryi National Law University, Ukraine.
Arsen is a Legal Counsel and has supported creators and IT companies through the life cycle of IP-related projects for 7 years. He was recognized as Best Lawyer in Intellectual Property Law by Liga Zakon Awards in 2020 and nominated as the Best Lawyer in IT Law by Legal Awards in 2021.
For the last years, he has realized more than 100 legal projects related to IP and IT law.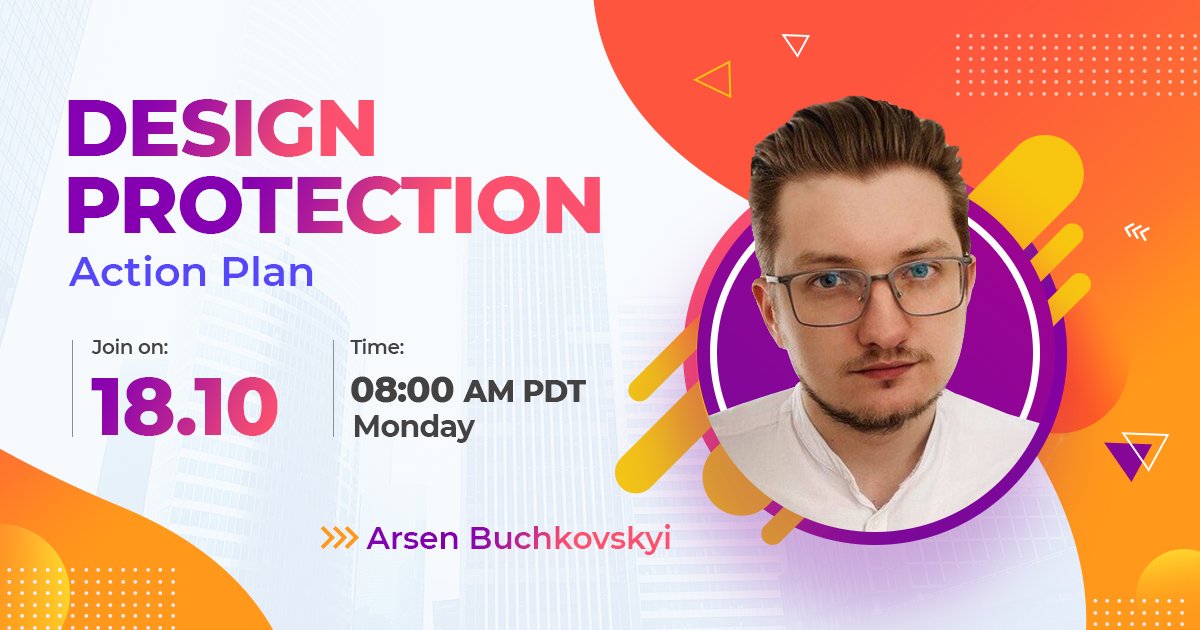 To get notified before the start, left your email here: