Color your projects with Cactus Clipart – a bundle of vector graphics! 200+ background-free images are presented in PNG files and extremely easy-to-use. Open them in Photoshop and decorate a party invitation or greeting postcard. There are numbers of purposes these bright nice cactuses can meet. The most important is they are crafted to bring positive emotions and increase the friendly atmosphere.
Choosing this vector graphics set you get:
Every tiny element in this clipart is of high quality. This means the bundle is fully adjusted for print. Adorn clothes or even dishes – the graphics won't lose their colors or definition. You'll like results only one Cactus Clipart can bring. So, go creative and we are always here for you!
This bundle of watercolor cactus clipart includes:
18 PNG files with cactus pots
5 PNG files with cactus pots with decor
5 PNG files with decor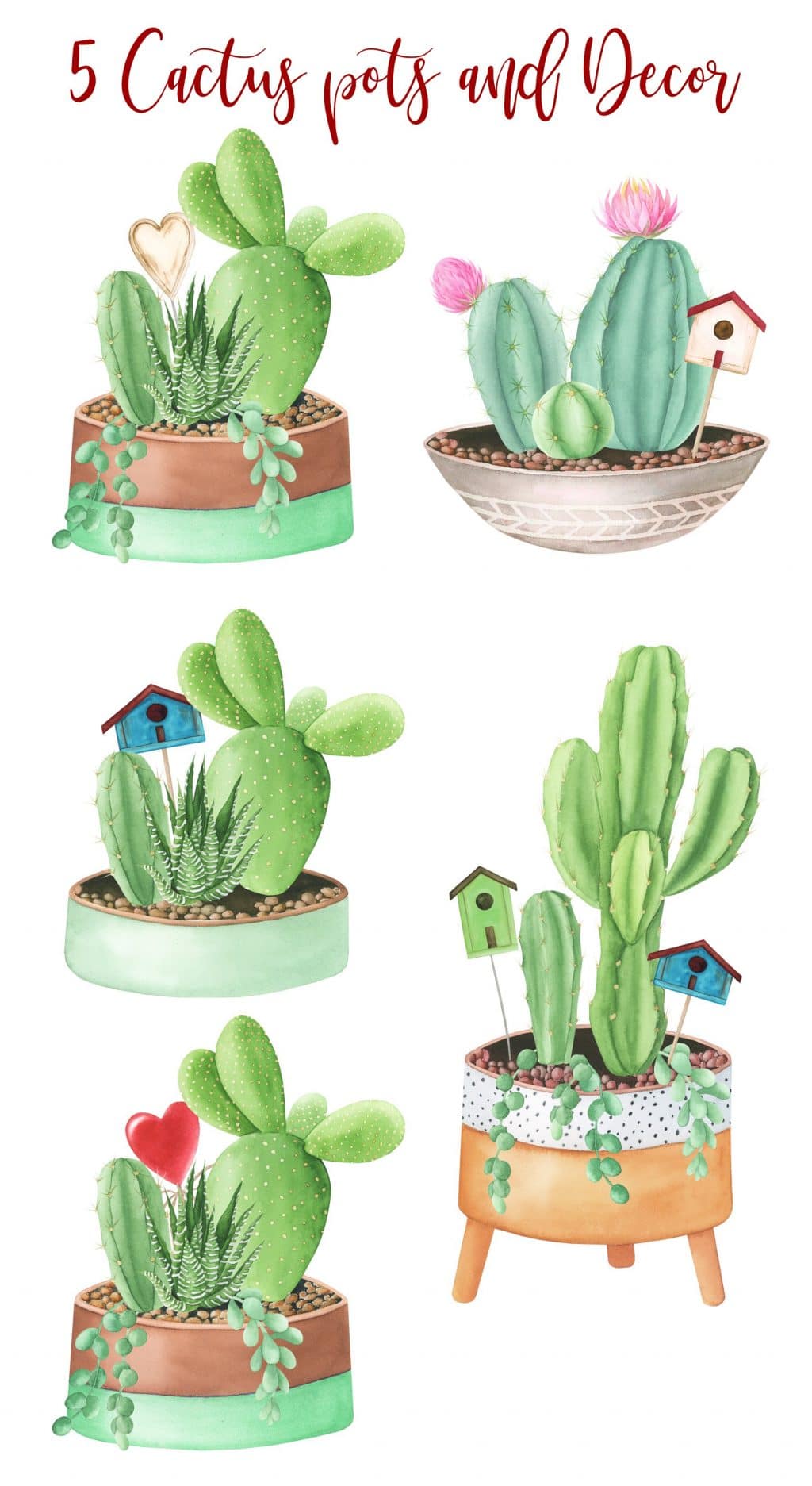 13 cactus
13 triangles
12 shapes and splashes
10 cactus seamless patterns (3000 x 3000 px)
12 triangles seamless patterns (3000 x 3000 px)
4 Pre-made cards (PSD, JPEG, PNG) 5 x 7 inch
4 backgrounds
12 Frames and templates
isolated png
frames
patterns
22 PNG files with individual elements
9 PNG files with gentle cactus and succulent compositions
3 JPEG files with seamless patterns
2 JPEG and 2 PNG files with ready for use cards