Intro
It seems that all around are keeping their bullet journals. I am sure you have already heard about this system to streamline goals, plans, daily tasks, and quickly record important information.
A bullet-journaling was created by Ryder Carroll, a designer from New York. He found it rather difficult to concentrate on one topic and wanted to find a way to record the thoughts and get back to them later. So, the whole system that combines a diary, a list of goals, and a notebook for thoughts and ideas was created.
While some people prefer to keep their bullet journals quite simple, others want to add some creativity and jazz it up a bit. Creative approach to the design and keeping of the bullet journal will turn the necessary planning process into an exciting experience throughout the year.
According to the latest psychologists' research, the right font sets the mood of a person while reading the text. The design of the bullet journal may differ both inside and outside. This tool should be as convenient and comfortable as possible for you.
Sometimes, when we begin to fill out a bullet journal, we come across the so-called creativity crisis. No worries, today we will talk about a beautiful collection of ready-made fonts for your bullet journal.
Review of 25 Beautiful Bullet Journal Fonts for Your Inspiration
Typography is the strongest tool for expressing your ideas, messages, and mood. Choose your favorite bullet journal title fonts to add live emotions to your writing.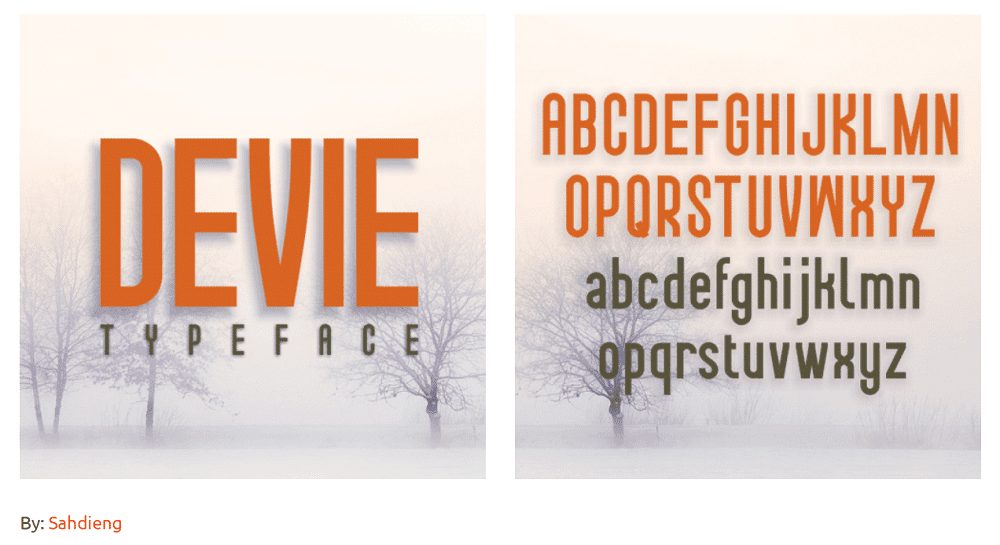 Devie is modern and multipurpose font and you can use it for various texts, signs, and decorations. Due to its neutral and elegant form, Devie is able to adopt the style of background. Moreover, according to the color tones, it can create a design mood by itself.
This package includes:
Uppercase
Lowercase
Figures and punctuation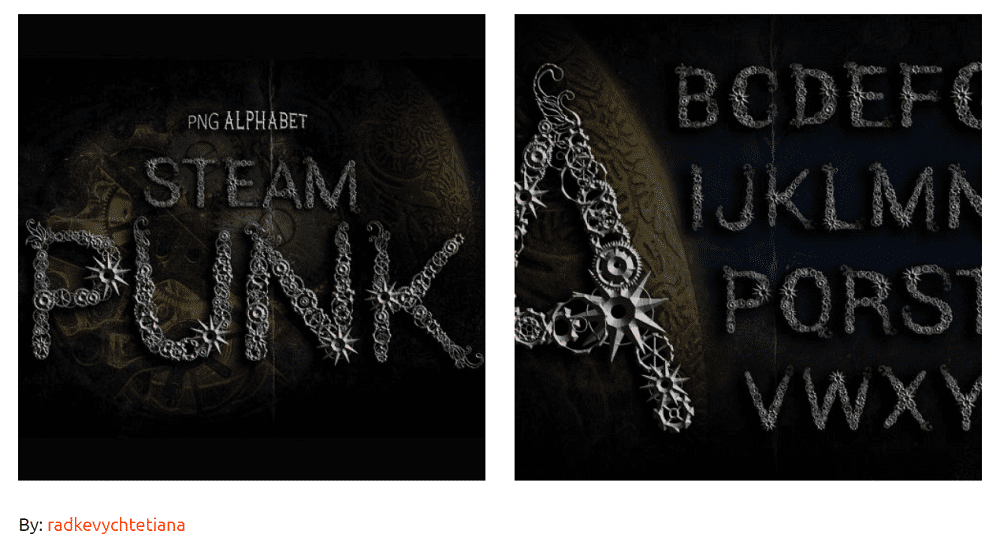 Steampunk will be a great option in case you need something original with metal in it. It is eye-catchy and due to this feature, you can make more users read your texts. You can also use it for various banners, advertising signs and even decoration of a fairytale story. Just use your imagination and boost your traffic with Steampunk font.
This package includes:
Uppercase
Lowercase
Figures and punctuation
57 .Png files
+ Bonus 18 Photoshop Brushes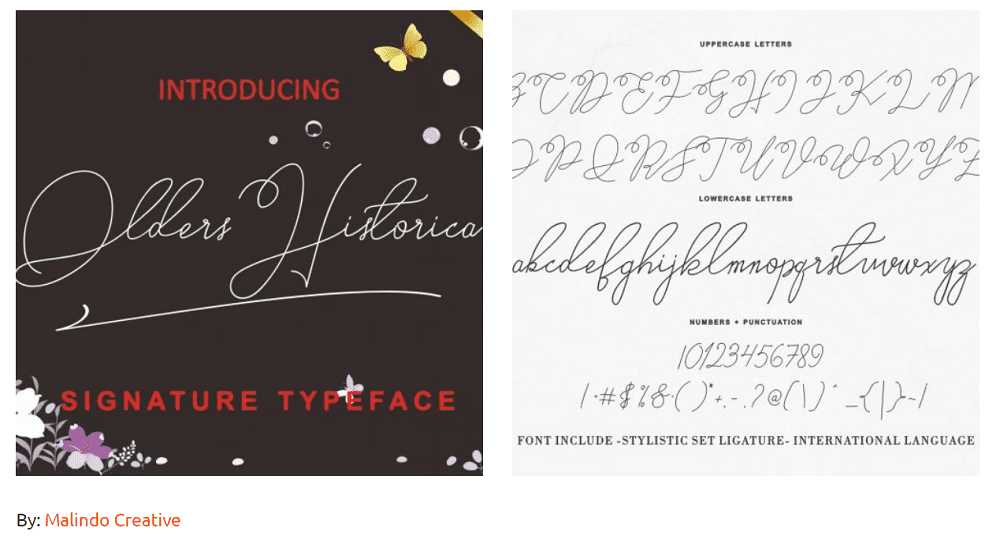 We also have a signature fonts. Designed to be eye-catchy and elegant Older Historica will be a perfect addition to any text. It looks great as a sign at the end of the text, as a heading of text or as a banner element. Yet, you can also make a full text to make it a design feature.
This package includes:
349 symbols
Uppercase
Lowercase
Figures & Punctuation
Stylistic Alternatives
Ligatures
Language Support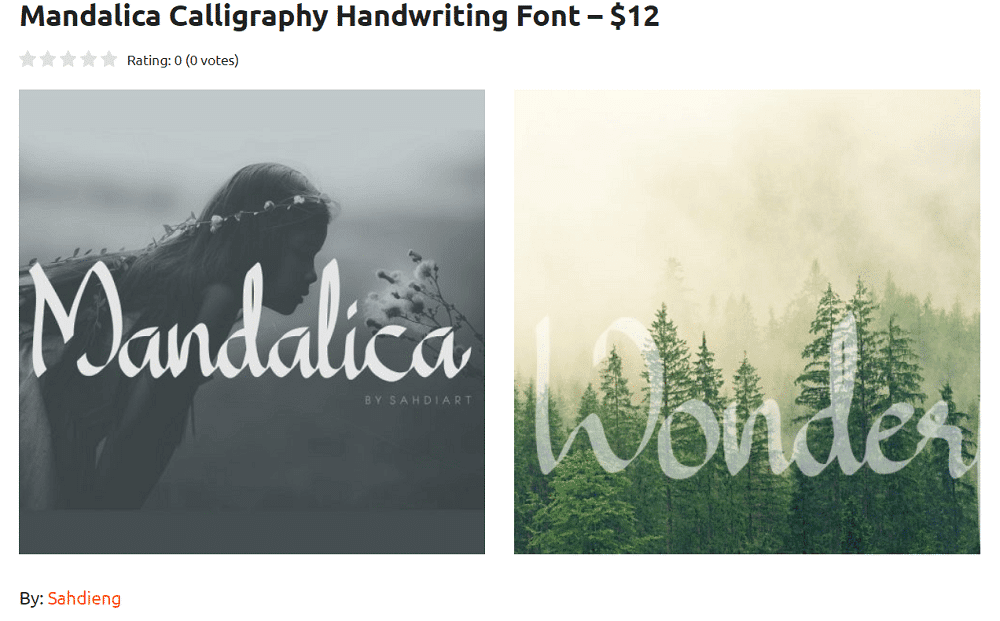 Inspired by the ancient fonts of Europe Mandalica became an original and multipurpose font. It has unique forms and suits noir style, nature backgrounds and many other elements and projects. You can use this theme for logo branding, poster headline, mockups, magazines, book titles, business cards and so on.
This product includes:
Basic character sets
Uppercase
Lowercase
Numbers and punctuation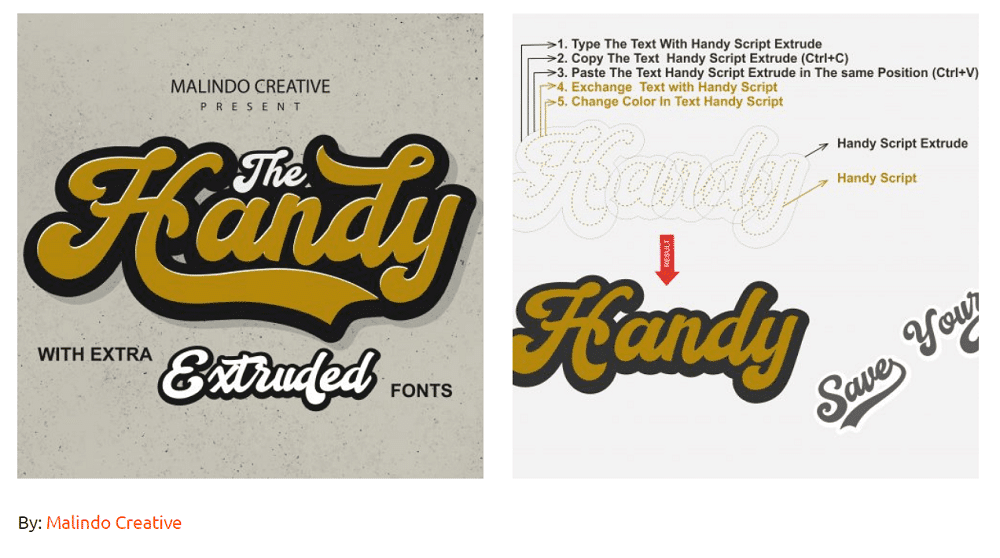 If you need a vintage font then this product will be your multipurpose for many projects. It is stylish and perfectly suits various styles. It can suit a hip-hop style of the 90s, Disney cartoons or even a hippie style. It is easy to use and comes at a fair price. Retro Vintage Font Handy Scriptis a great addition to any design.
This package includes:
406 Glyphs
Stylistic Alternates
Swashes
Ligatures
Stylistic Set Handy Script. TTF
Handy Script. OTF
Handy Script Extrude. TTF
Handy Script Extrude. OTF
Handy Script has given PUA encoded (fonts with special code)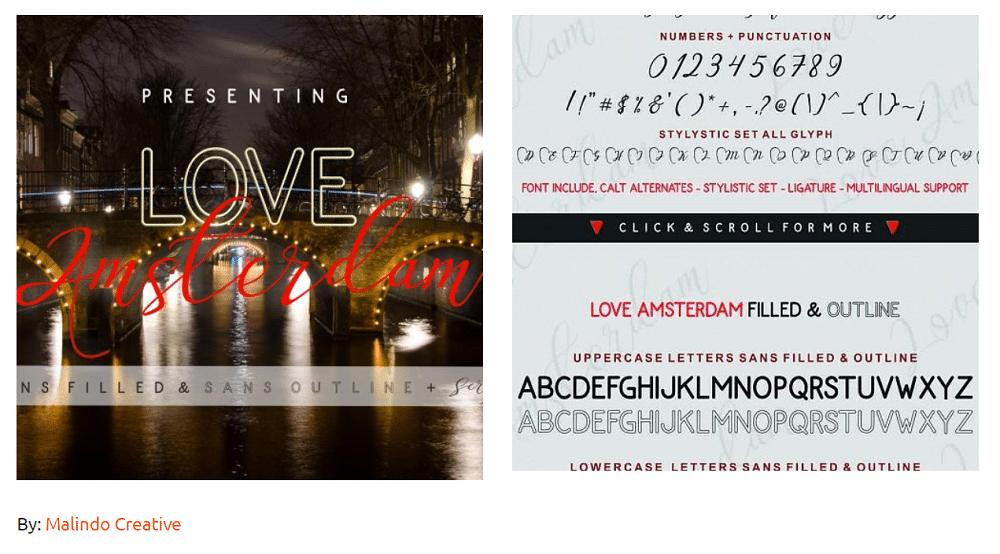 Inspired by the beauty of Amsterdam this font looks astonishingly beautiful and well-designed. When you look at it you can say that the designer took care of every detail. It is a modern handwritten font with a charming dancing look. And if you want to see how it looks then go to the product page. It includes images with examples of design variations.
This package includes:
Uppercase
Lowercase
Figures & Punctuation
Stylistic Alternatives
Ligatures
Contextual Alternates
Multilingual Support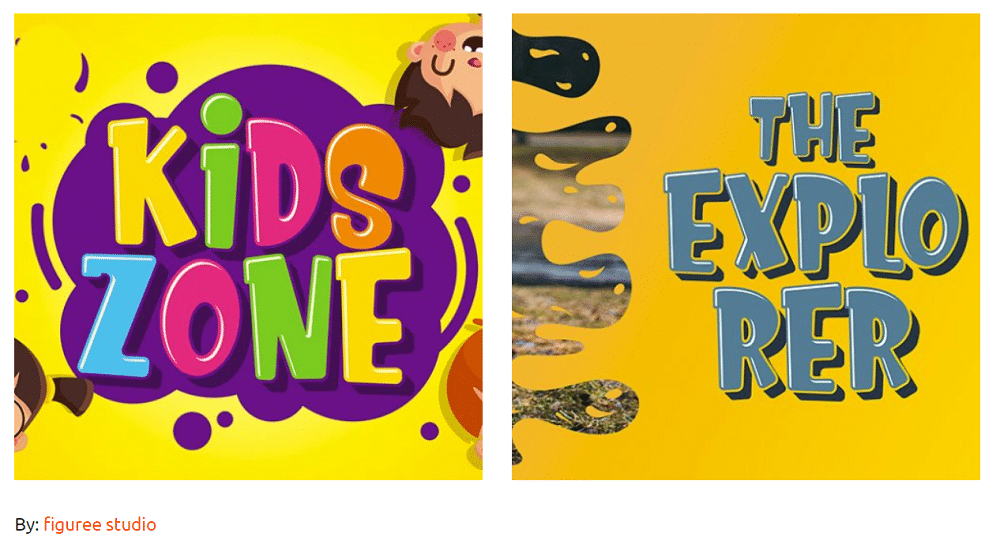 As the name implies this font was developed specially for projects related to kids thematic. You can use this font to make a sign for your toy store, write a fairytale, advertise kids store or make your banners eye-catchy. Such a product is a must-have for any designer. In addition, you can use this product to create a design not only for kids products. For example, you can use it to print t-shirts with the original design too.
This package includes:
Kids Zone Basic
Kids Zone Shadow
Kids Zone Inner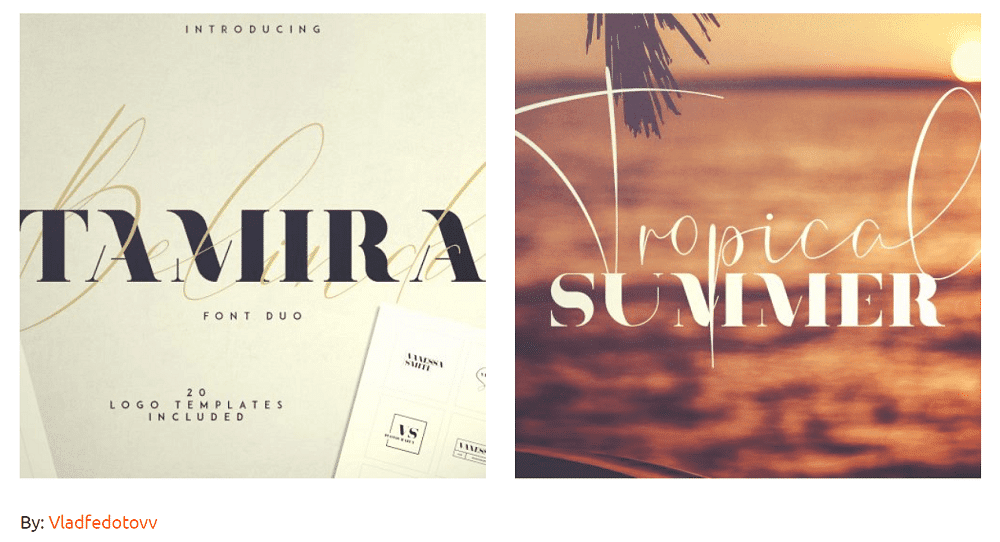 Need something hot and tropical in your projects? Then use a Belinda Tamira. This pack includes six font styles. It creates an atmosphere of luxury and can be used for various purposes. It is a good option for branding projects, home-ware designs, product packaging, magazine headers or printing. Just check the product page and you will see all about Belinda Tamira design.
This package includes:
Uppercase
Lowercase
Numeral
Punctuation
Figures
Clean style
Belinda – Regular, Italic
Tamira – Light, Regular, Bold, Black20 Premade Logo Templates
Multilingual support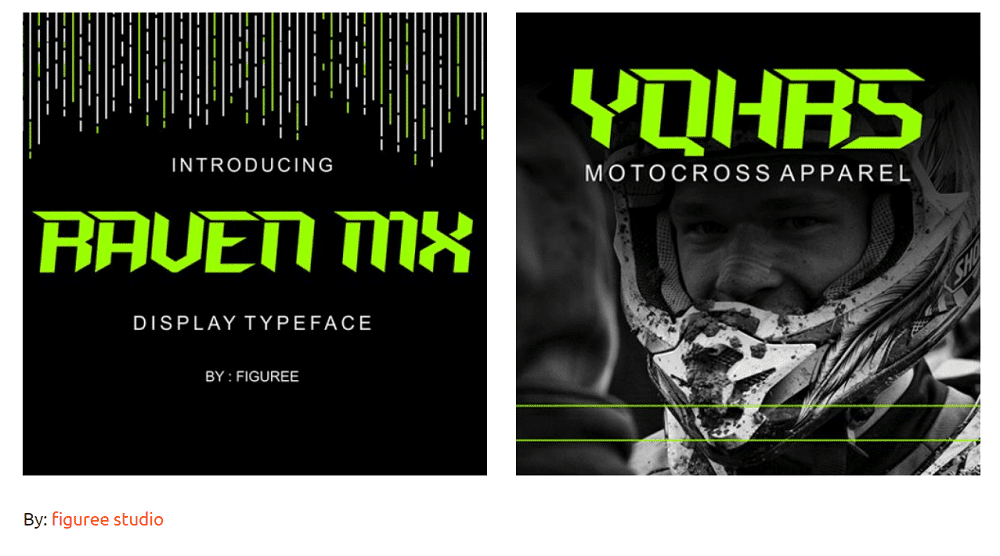 Designer developed this font for various purposes. Yet, we have to admit that it is a great option for sports and everything dynamic. It may be a great font for motorcycle sports signs, energy drink advertising logos or blog post about the next electro-music festival. But, of course, it all depends and a background and color tones. You can play with design and create something new.
This package includes: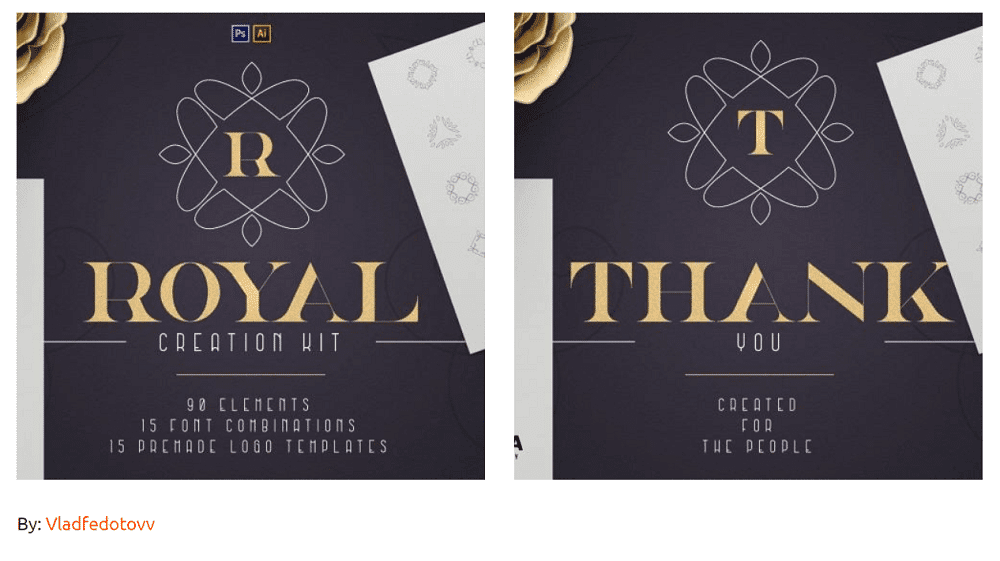 A Royal Creation Kit is a great option for various types of design. It includes many useful elements and pre-made logo templates. It is a great design tool, especially in case you need to create a luxury atmosphere for your project. In addition, you can always edit them to suit your business even better.
This package includes:
90 Elements
15 Premade Logo Templates
15 Font Combinations
Help file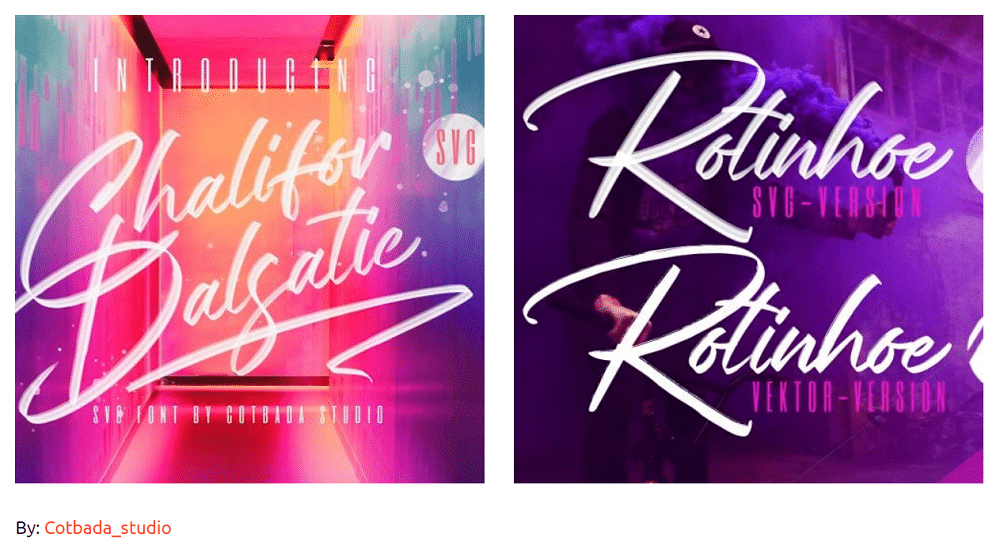 This font is all about soft and eye-catchy lines. And it is only up to you how to use it. It looks like a design theme from the 80s and you can create something in disco style. Though it looks like a retro product, you can use it for modern advertising campaigns too. It is a great product for logos, labels, packaging design, blog headlines, posters, banners and so on.
This package includes:
Chalifor Dalsatic SVG
Chalifor Dalsatic VEKTOR
Opentype .otf
Truetype .ttf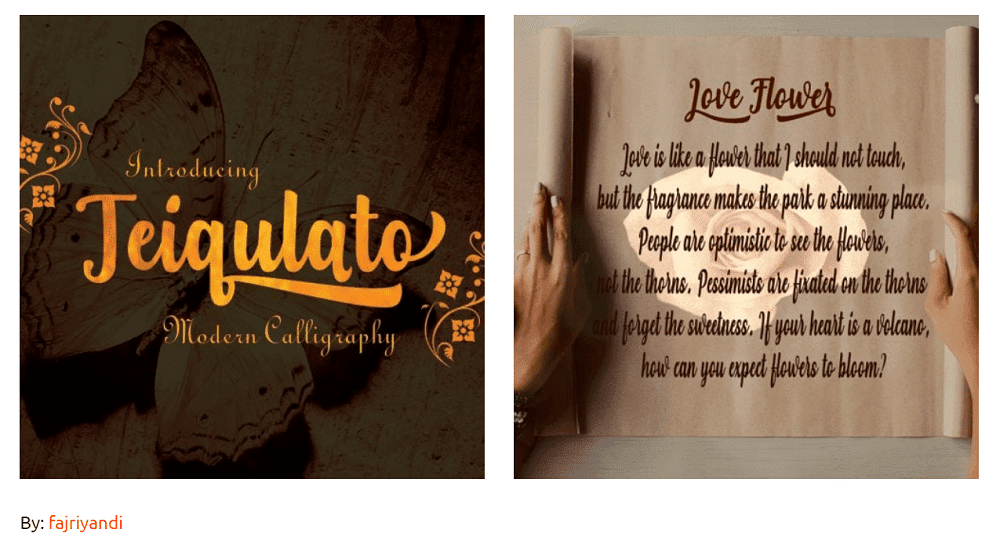 Looking for a soft style font product for your design project? Then you definitely have to check the Teiqulato Script font. It is highly attractive and easy to use. IT is also very emotional and can help you to deliver not only the design concept, yet certain feelings too. Perfect choice for advertising banners, wedding cards, photo decoration and so on.
This package includes:
Teiqulato OTF
Teiqulato TTF
Teiqulato EOT, SVG, WOFF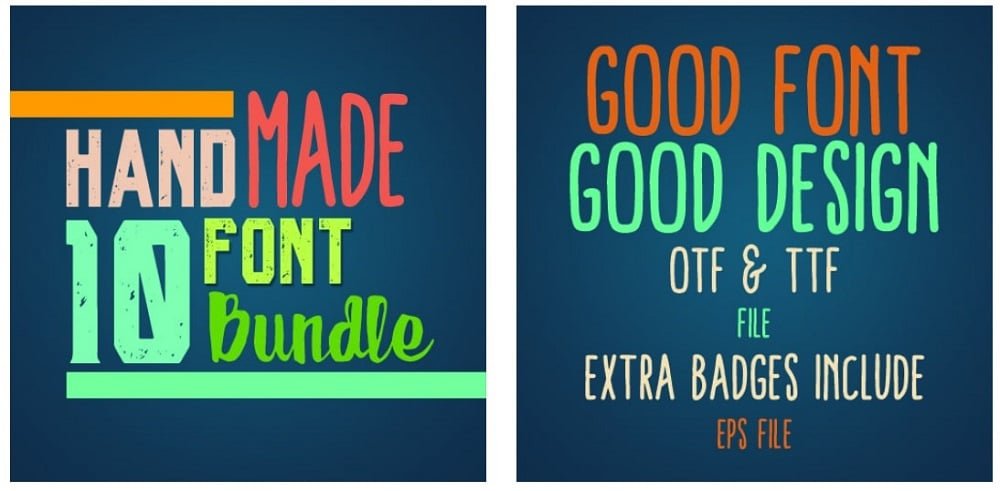 This fonts pack is ready to present you with 10 perfect choices for any design purposes. It is multitool and suits advertisings, photo design, blogs, and other products. It also suits printed t-shirts and you can diverse design of any product with Premium HandMade Fonts Bundle. Just check the product page and you will see all included fonts.
This package includes:
Faithful Typeface
Artur Script
Lonsdale Typeface
DAMNRIGHT Typeface
MIGHTY Typeface
And other great fonts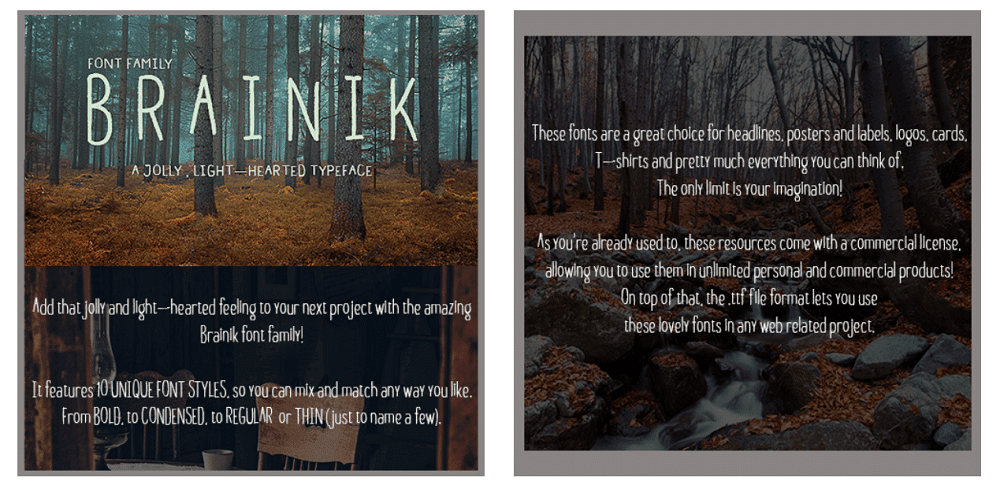 Braink is highly unique and multipurpose. It may highlight your design projects or photos. Moreover, it can be printed too. You can print t-shirts, banners, posters and so on. And if you need online advertising then you can use this font for blogs, website design, and banners. Braink is a typeface family and will be a great choice if you want to bring something new into your design projects.
This package includes:
Uppercase letters
Lowercase letters
Italic, Thin, Bold, FreeHand and 6 more font styles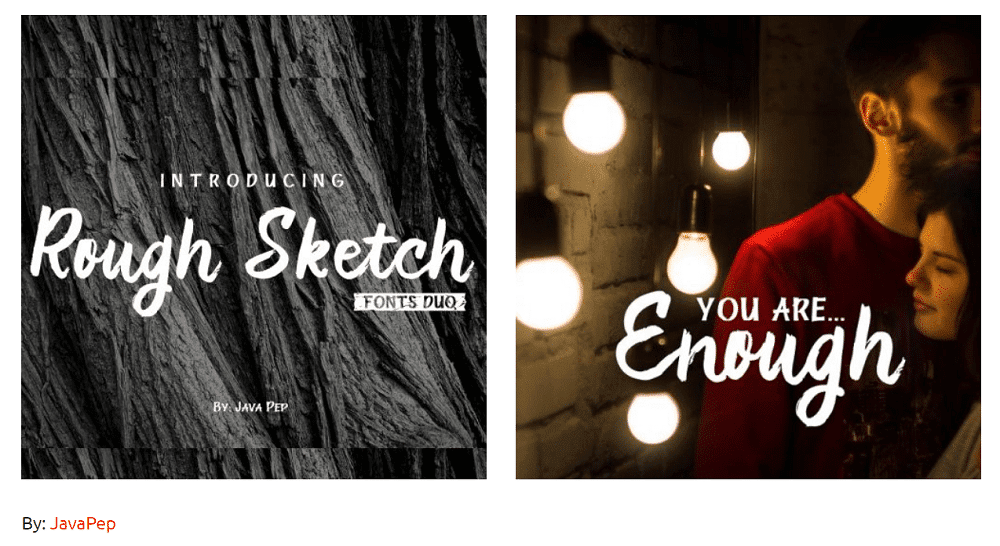 As the name implies the Rough Sketch looks "rough". Yet, it is also very elegant. Such combination made Rough Sketch and Rough Duo unique and eye-catchy design elements. It is user-friendly and due to care for all details, it will be a great addition to any design project. It is a perfect choice for any logo, web subtitle, poster, quote, book or other design product.
This package includes:
A perfect collaboration of Rough Sketch and Rough Duo
Includes 3 files in ttf, otf, and woff formats
Multilingual Support and ligature set
Allowed to commercial use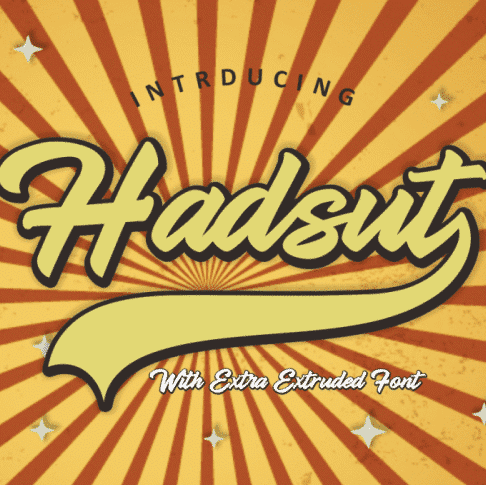 Vintage is a very popular trend in art, which is also reflected in typography. If you use vintage bujo fonts, you will undoubtedly add brightness and ingenuity to your bullet journal. Do not hesitate to try this bundle, which is distinguished by warm, accessible aesthetics, inspired by the adventurous life of Ernest Hemingway.
The package includes:
Extra Extruded Font version
360 Glyphs and OpenType features
Stylistic alternates
Swashes
Ligatures
Language support
Stylistic set
The files include:
Hadsut Script. TTF
Hadsut Script. OTF
Hadsut Extrude. TTF
Hadsut Extrude. OTF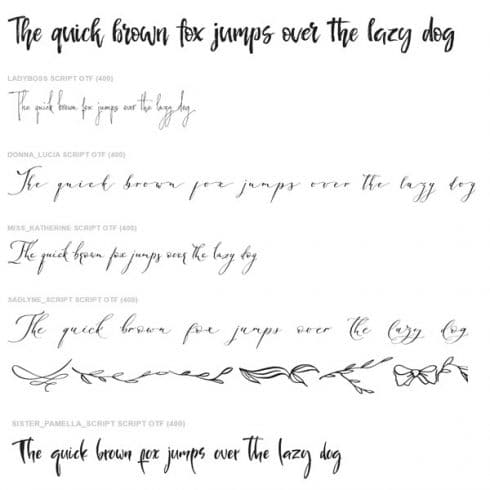 This format resembles the style of beautiful handwriting, and it will work just great for your bullet journal as well as for invitation cards, inspirational quotes, posters, and etc. Extensive language support is guaranteed.
The package includes:
Sadlyne calligraphic font
Sadlyne elements & extras font
Miss Katherine font
Miss Katherine elements & extras font
Miss Katherine Wedding Logo
Donna Lucia font
Donna Lucia font elements & extras font
Donna Lucia PRE made Logo
Lady Boss script font
Lady Boss elements & extras font
My Sister Pamella Script font
My Sister Pamella Sans Serif font
Senorita Handwritten Textured Font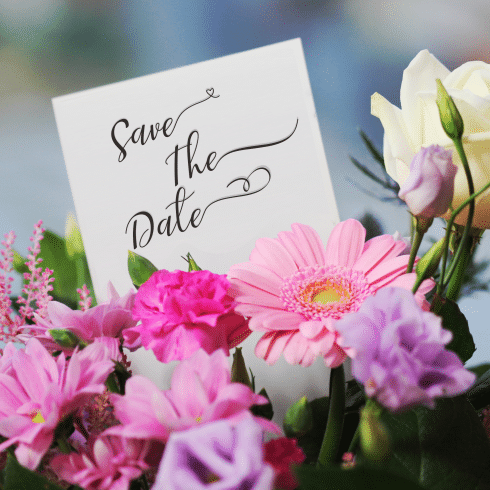 Modern fonts make it possible to turn a simple title into a work of art. Aisyah is one of the best solutions of bullet journal fonts. Slight negligence gives the impression of handwriting, not a computer text. Do not be afraid to experiment with this font to create wow-headings. The set comes with Aisyah ttf and Aisyah otf files.
The package includes:
Uppercase
Lowercase
Figures and punctuation
Stylistic alternatives
Ligatures
Language support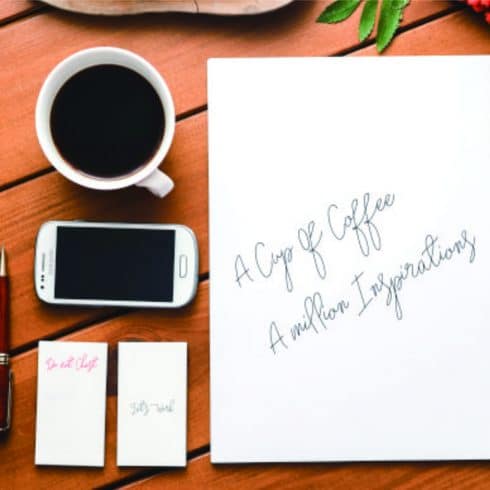 Nadine font is created with an exceptional quality and looks very chic. Choose this option if you want to add a friendly and polished feel to your signatures. The bundle comes with a nadine.ttf file. In order to work with OpenType Stylistic alternates, make sure that one of the following programs is installed on your machine – Adobe Indesign, Adobe Illustrator CS, CorelDraw X6-X7, Microsoft Word 2010 or later versions.
The package includes:
Uppercase
Lowercase
Figures and punctuation
Stylistic alternatives
Ligatures
Contextual alternates
Multilingual support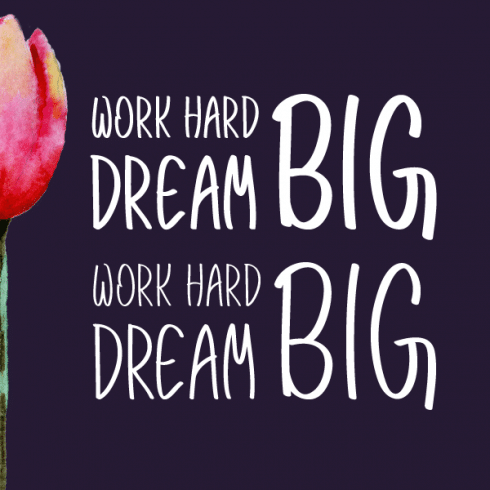 Without exaggeration, modern typography is currently going through an exciting period of its life. Recent technological leaps have brought us one step closer to typographic nirvana on the web. Beautiful Dreamer is another perfect example of a modern bullet journal handwriting fonts.
The package includes:
Uppercase
Lowercase
Stylistic alternatives
Figures and punctuation
Contextual alternates
Ligatures
Multilingual support
The files include:
Beautiful Dreamer.otf
Beautiful Dreamer.ttf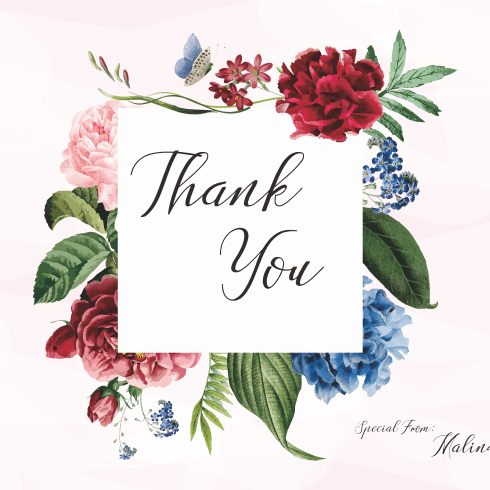 Play with your bullet journal fonts alphabet with the help of a beautiful handwritten typeface, Anchou. As you may notice, this font offers an irregular baseline of the upper and lowercase when you use both in a word. This creative approach is an excellent choice not only for bullet journals but also invitations, calendars, and etc.
The package includes:
Uppercase
Lowercase
Stylistic alternatives
Figures and punctuation
Contextual alternates
Ligatures
Multilingual support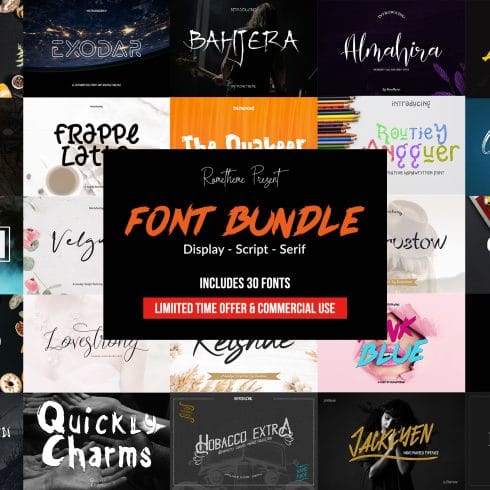 Enjoy unlimited creativity with a great bundle of 30 beautiful fonts. You can easily mix them to achieve the best results. The fonts are provided in OTF, TTF, & WOFF formats. No specific software to work with the fonts is required. This is a great solution for personal and commercial projects.
The package includes:
Alestraza – Script Font
Almahira – Script Font
Bahjera – Brush
Brotherhood – Brush Font
Cardust – Fun Font
Dark Monk – Brush Font
Exodar – Futuristic Font
Frappe Latte – Playful Font
Grizzly Attack – Brush Font
Hegorustow Font and much more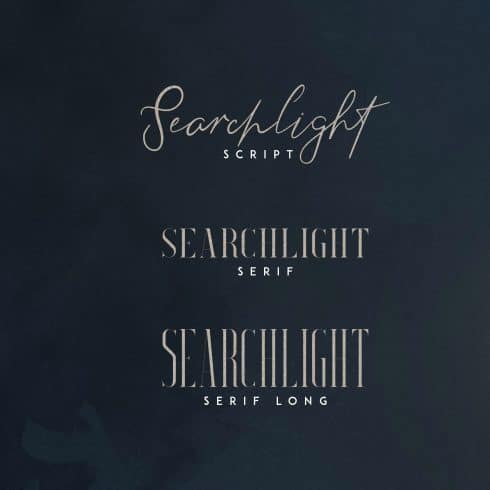 The next clean and classy font comes in 3 font styles and works absolutely great in any size. Vintage look and unusual serifs are the latest trends in design typography. So you can use it for any creative project. Moreover, ligatures and multilingual support are supported for your convenience.
The package includes:
Uppercase
Lowercase
Numerals
Punctuation and symbols
Searchlight Script
Ligatures for natural feel
Searchlight Serif
Searchlight Serif Long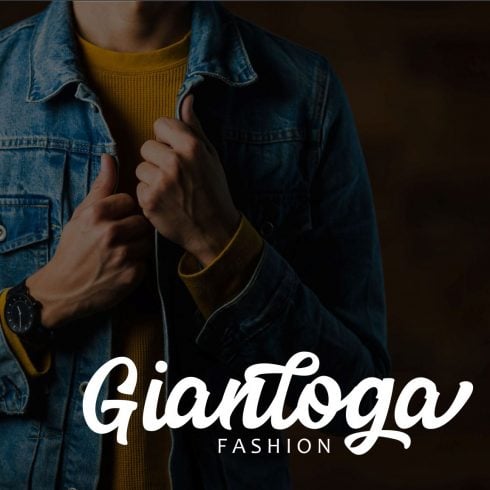 Perfect for logotype, bullet journals, and apparel design, this font was created due to the latest typography trends. Gardhen Modern Script font is your good catch if you wish to change the meaning of words and the whole perception of your text.
The package includes:
Uppercase
Lowercase
Numerals
Punctuations
Contextual alternates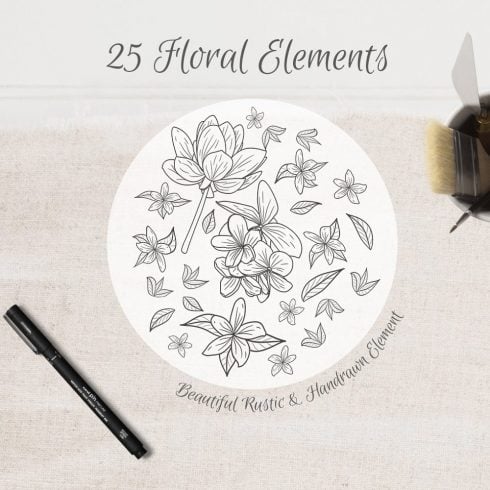 Inspired by beautiful flowers, this font will help you to deliver the right mood and message. Your mood and the floral mood of the typography are combined to create a common perception of the text. The font includes two versions of each character except numbers and signs. Also, you will find different versions between uppercase and lowercase.
The package includes:
26 Alphabet in a gold & rose gold foil effect (PNG)
10 Numbers from 0 – 9 (PNG)
Ampersand (&) Exclamation (!) and Question Mark (?) (PNG)
Adenium Flower Element:

2 Flower (Ai, Eps, Svg)
5 Small Flower (Ai, Eps, Svg)
7 Leaf Combination (Ai, Eps, Svg)
5 Leaf with Flower (Ai, Eps, Svg)
6 Leaf (Ai, Eps, Svg)
The files include:
Adenium Font OTF
Adenium Font TTF
Conclusion
There is no universal recipe for becoming more productive, but a bullet journal is a good tool, especially for those who need to plan and prioritize their time. Add some flair and fantasy to your bullet journal with the help of beautiful and creative fonts. Play with fonts, colors, and sizes to achieve the most expressive result. No need to have artistic talent and profound technical skills to master these font options. Choose the best one to fit your preferences, and enjoy your mood in texting.