20 Best Naruto SVG Images for 2023: Free and Premium
Thematic Naruto SVG images are always more difficult to access and you rarely come across something really worthwhile. We understand this like no one else, which is why we are engaged in the search and selection of ideal options for images on various topics for our readers. Just imagine how many people are fans of this anime. Who would have thought that we could collect the best of Naruto SVG images for you? So if you are looking for anime vector images, check out our fresh collection!
The methods of application can also be completely varied. Do you know that your child is a fan of this cartoon? This is a great idea for a gift or even a complete decoration theme for a children's party. High-quality resolution can be published anywhere and on any material – the result will be impressive.
Check out our options for Naruto SVG images right now!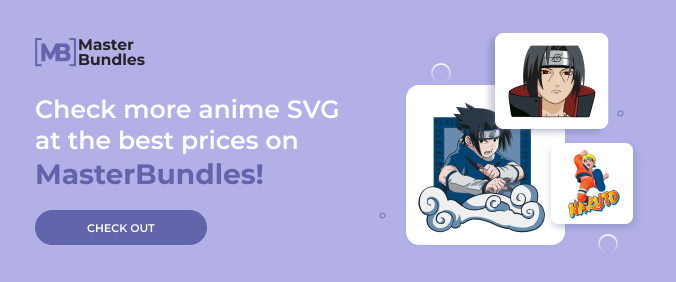 Best Premium Naruto SVG Images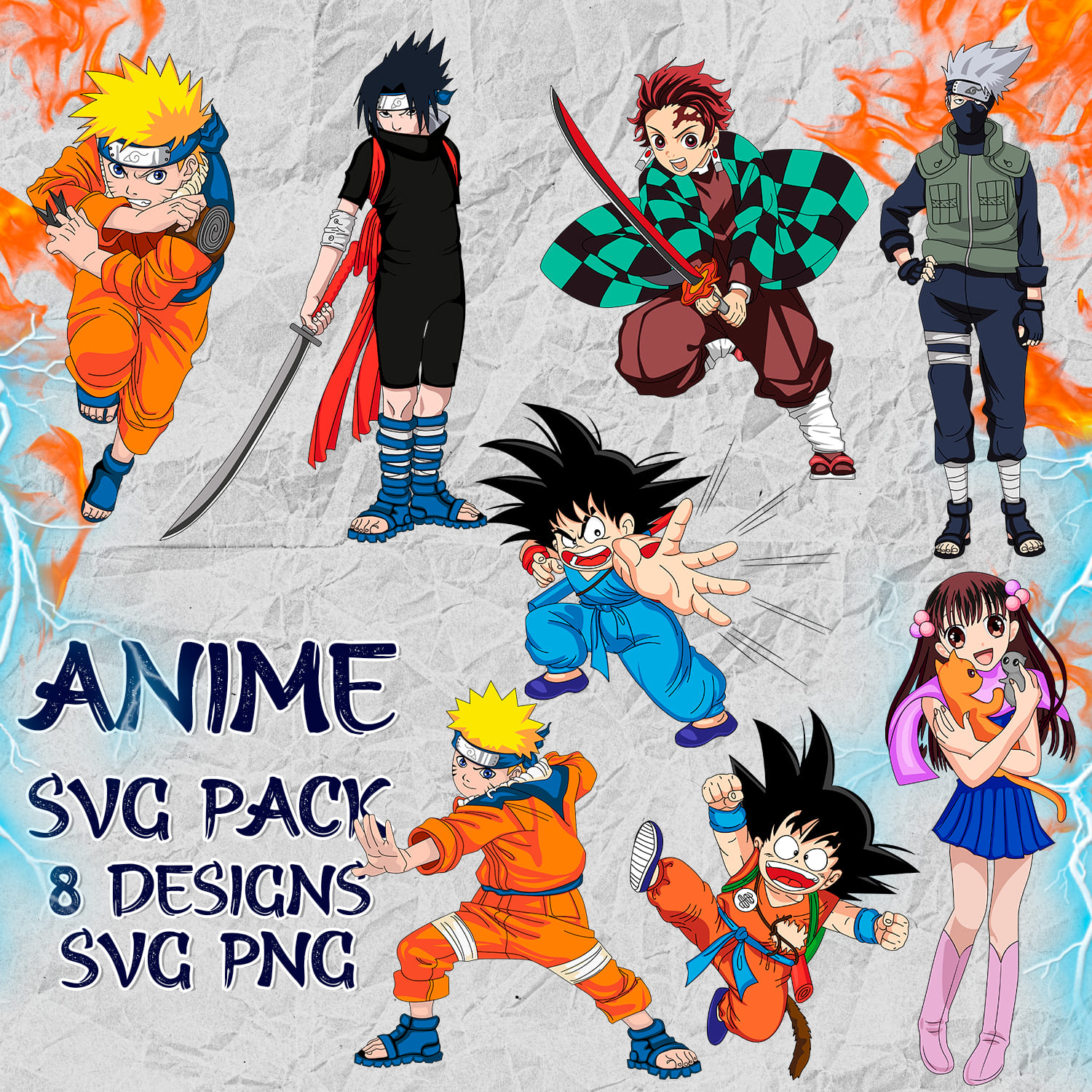 Anime SVG Designs
Price

$11

File type

PNG, SVG

Date

December 4 2022

Colors

blue

green

orange

red

yellow

Rating
The whole culture of anime delights many, which means there is always a need for fresh designs. These Naruto cricut designs will become the main decoration of your works. The set contains 8 files in PNG and SVG formats.
Show More
Naruto SVG, Itachi SVG, Anime Manga SVG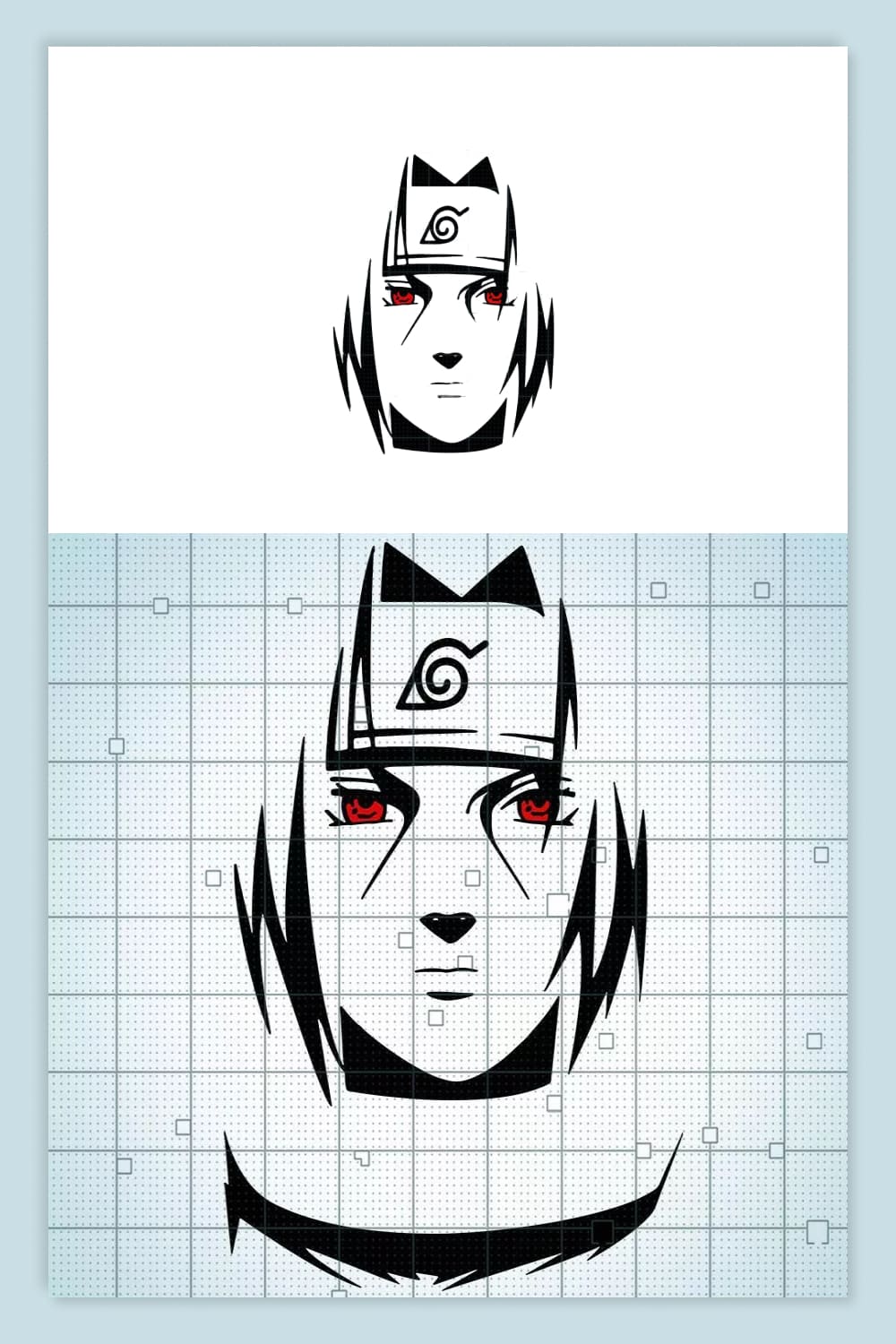 Complement your projects with bright and good looking web solutions. Apply Naruto SVG files for prints, stickers, invitations, web design, posters, and advertisements. Process them in any convenient program and delight your clients or relatives with your unique designs.
Naruto SVG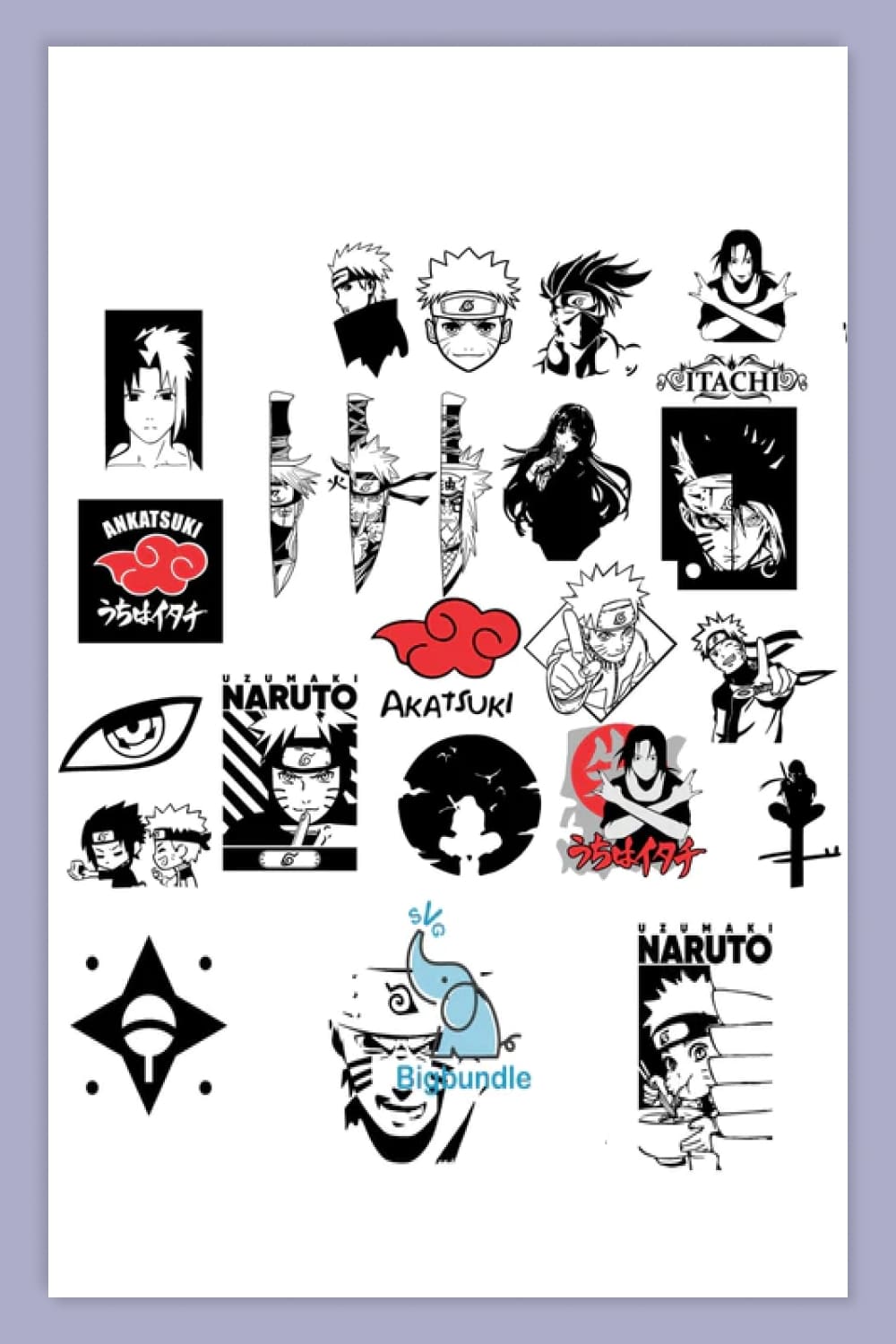 Here are the best Naruto photos with must-have elements from the iconic anime. The bundle is suitable for social media avatars, stickers, banners, presentations, advertisements, and print projects. The Narto pics are available in SVG, DXF, PNG, SVG, AI, and PDF formats. Therefore, editing is possible in any program.
Naruto SVG cricut file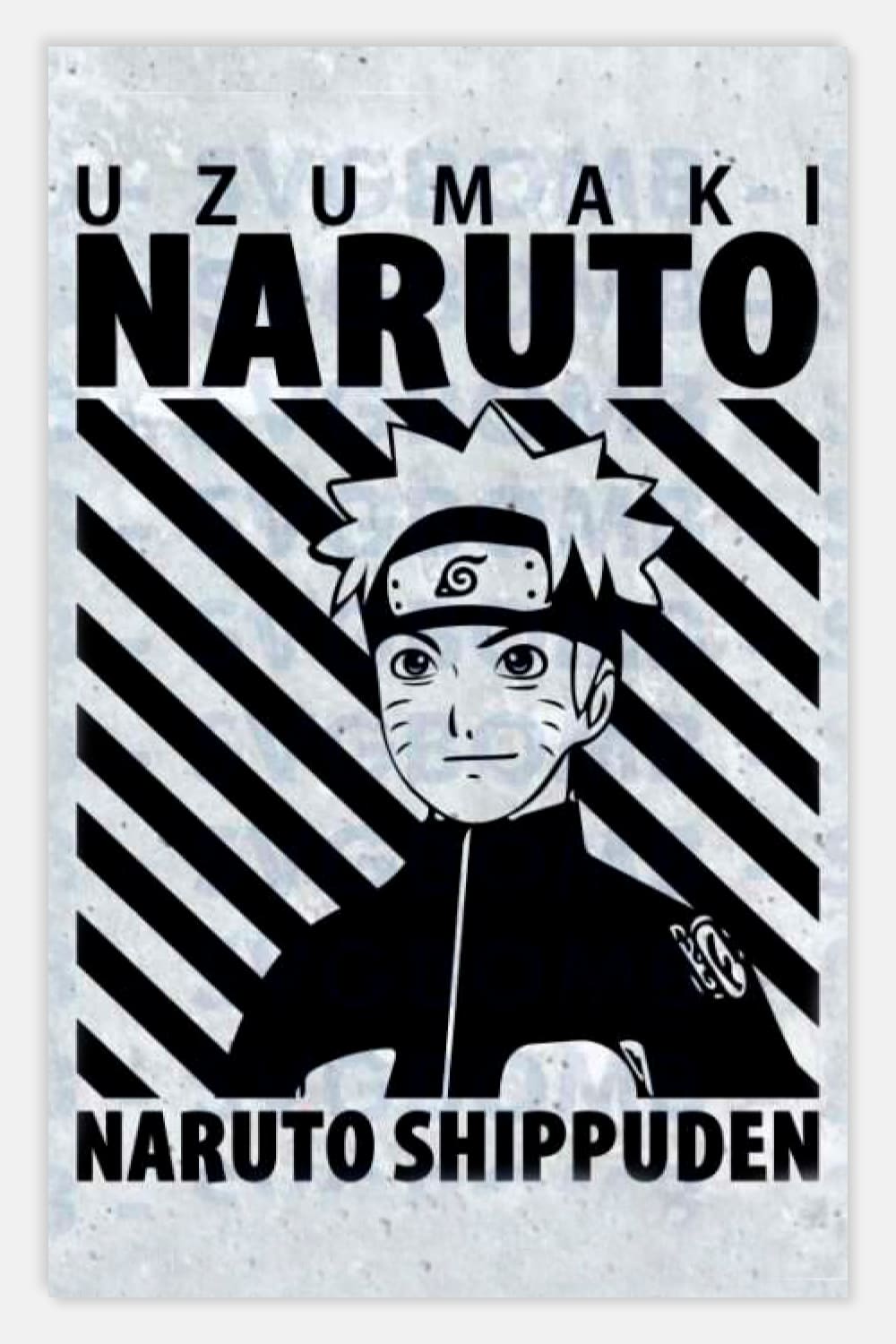 Here is another great Naruto cricut design. Try it in SVG, EPS, DXF, or PNG formats and use a handy program for making adjustments. Make the image part of a print, poster, flyer, leaflet, invitation, presentation, and more.
Naruto SVG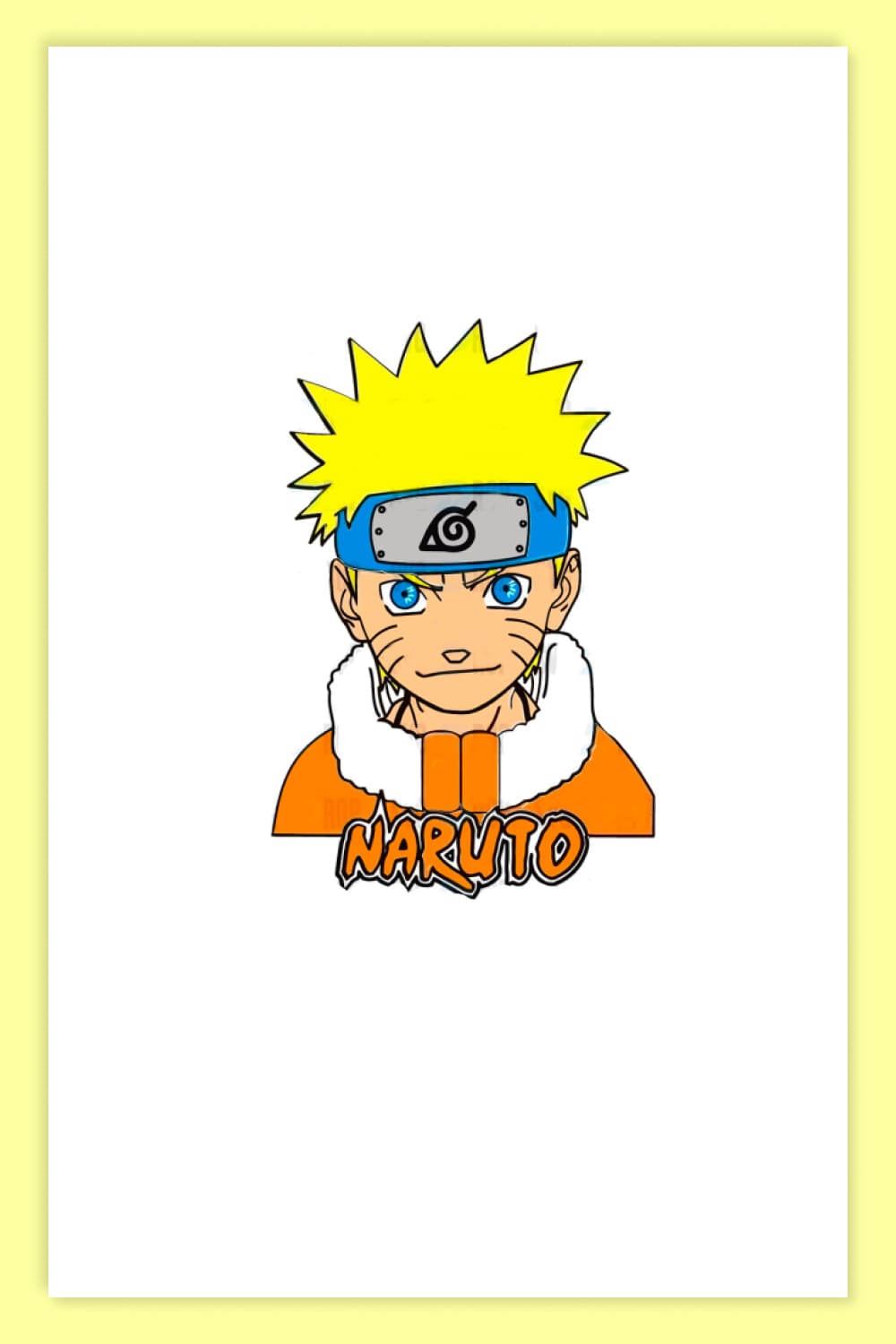 Want to create a stylish design for a t-shirt or a sweatshirt? Then this Naruto SVG is worth your attention. These are high quality, neat drawings and you'll get genuine emotions of happiness from your friends.
5 Cool Sasuke and Naruto Images
110 Anime Naruto SVG Bundle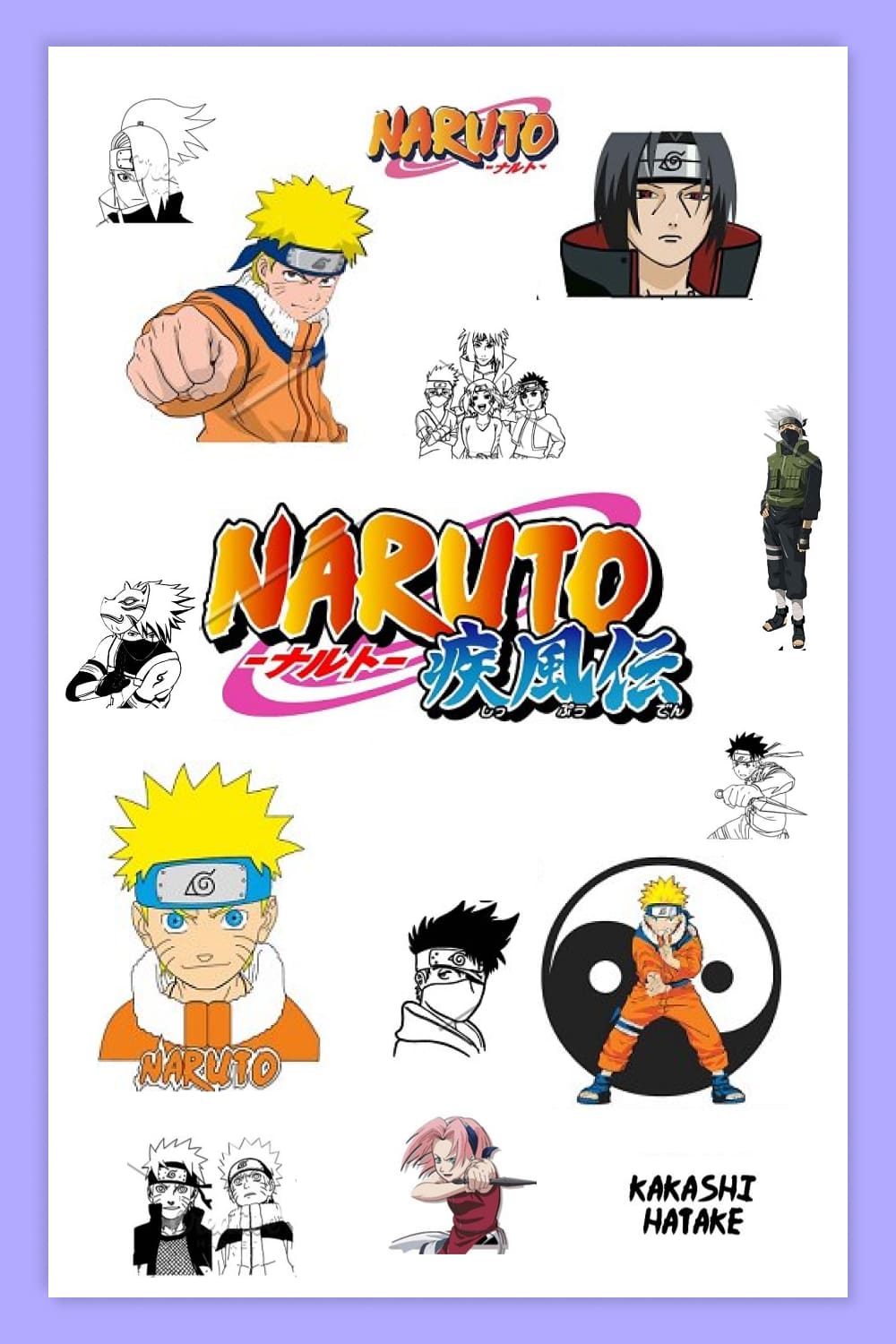 Here is a huge bundle of 100+ impressive designs of good Naruto pictures. They come in AI, SVG, PNG, and EPS file formats. There are colored and black & white elements, which are suitable for printing on textiles and stationery, banners, posters, flyers, invitations, presentations, and websites.
Naruto Sasuke SVG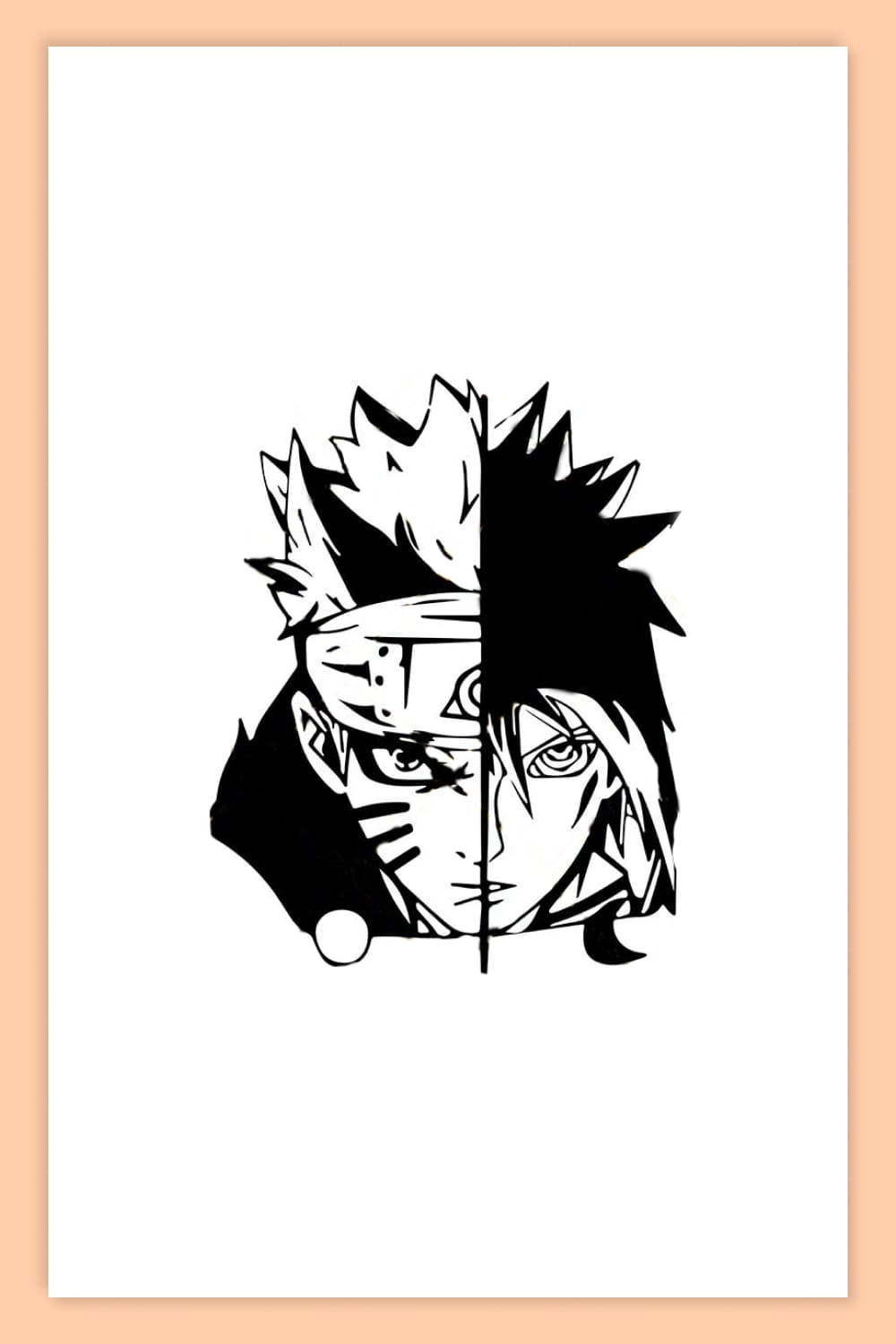 Be sure to get these Naruto and Sasuke SVG files into your collection. This collection of the best Naruto pictures are easy to edit in various programs and have a multi-purpose nature. So, this product suits both print and web anime projects.
Sasuke and Naruto SVG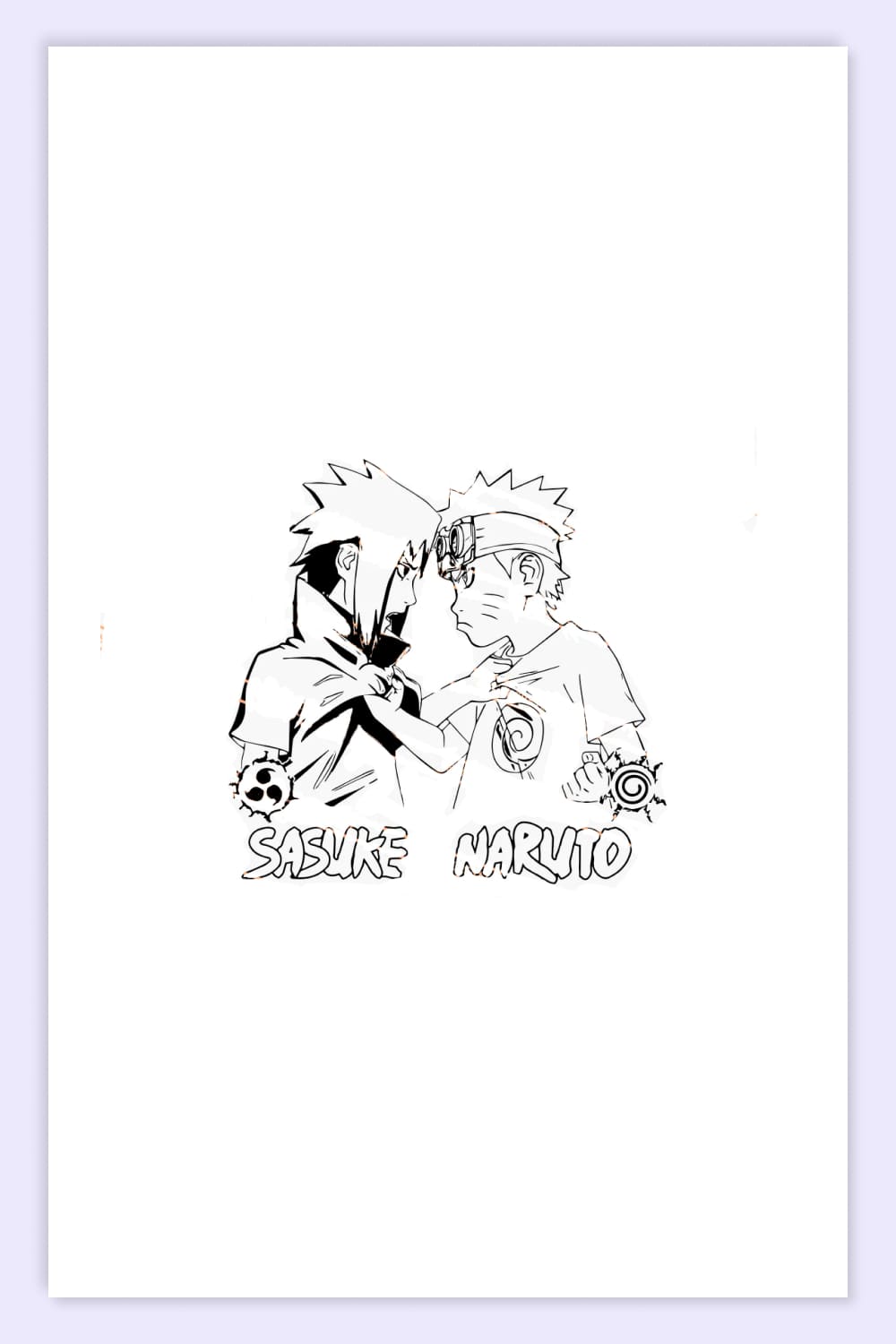 Unleash your creativity and develop impressive anime works. The product is good for posters, flyers, postcards, presentations, social media, and print projects. It comes in SVG, EPS, DXF, and PNG files. A transparent background file is also available, which means customization is unlimited.
Best Free Naruto SVG Images
Uzumaki Naruto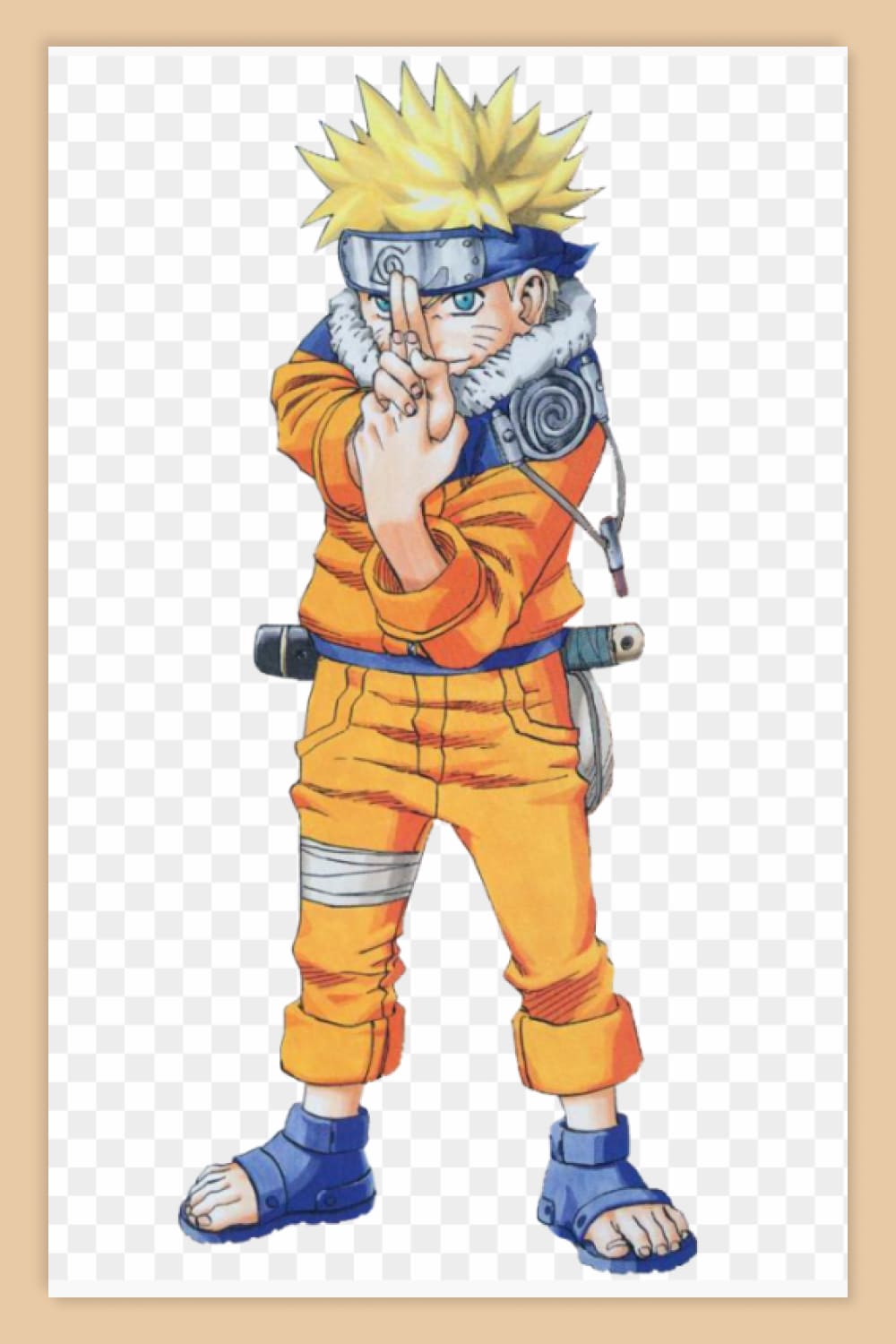 This is a colorful, stylish, and completely free Naruto printable image. It is easily adjustable in a few clicks in any handy program. Once you get a quality image, it's much easier to work on prints, website design, and web applications.
Set Naruto SVG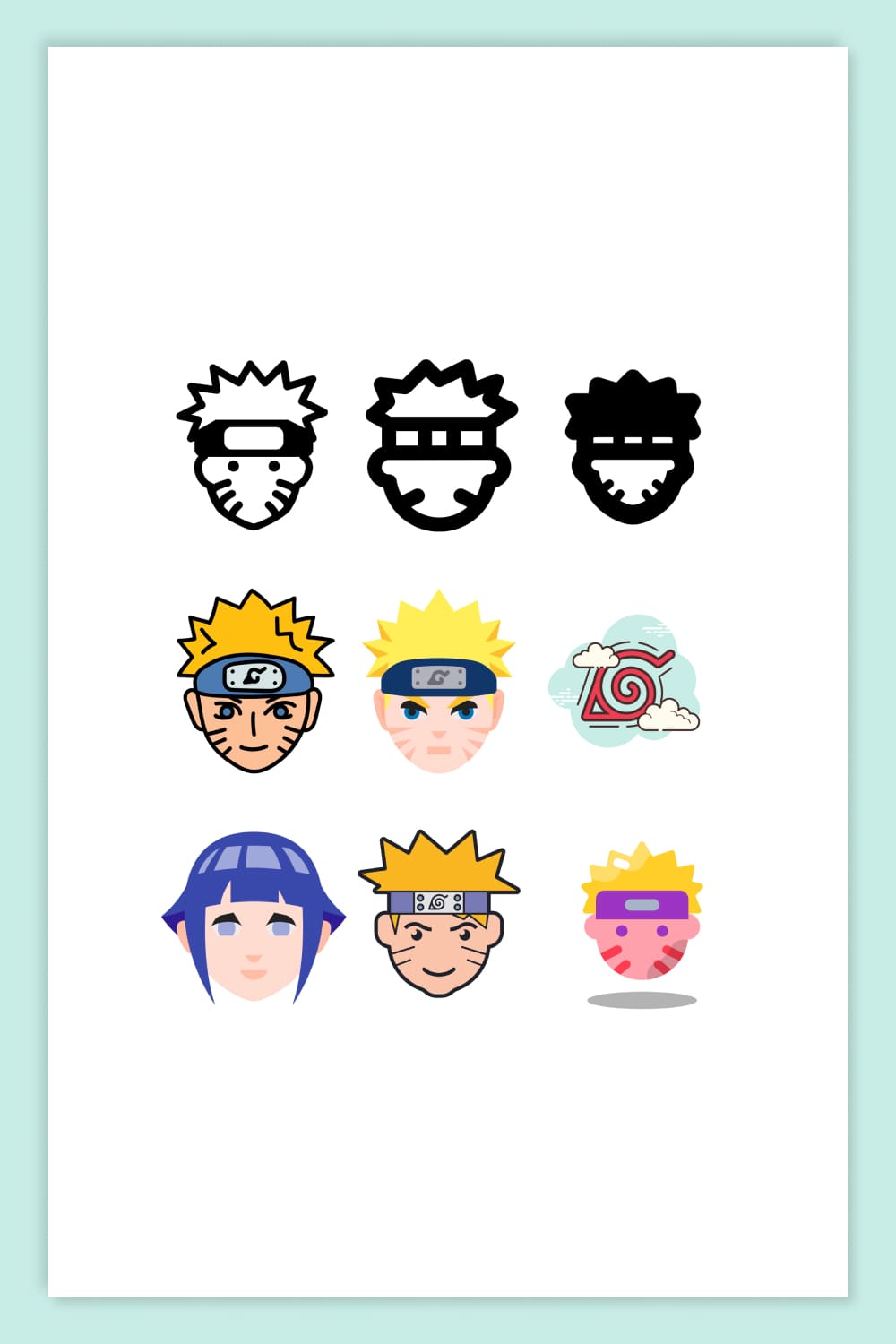 Here is a huge collection of free Naruto pictures whose scope of use is impressive. They're great for icons on websites, presentations, social media avatars, banners, ads, posters, prints on clothing, eco bags, and stationery.
Naruto Umazaki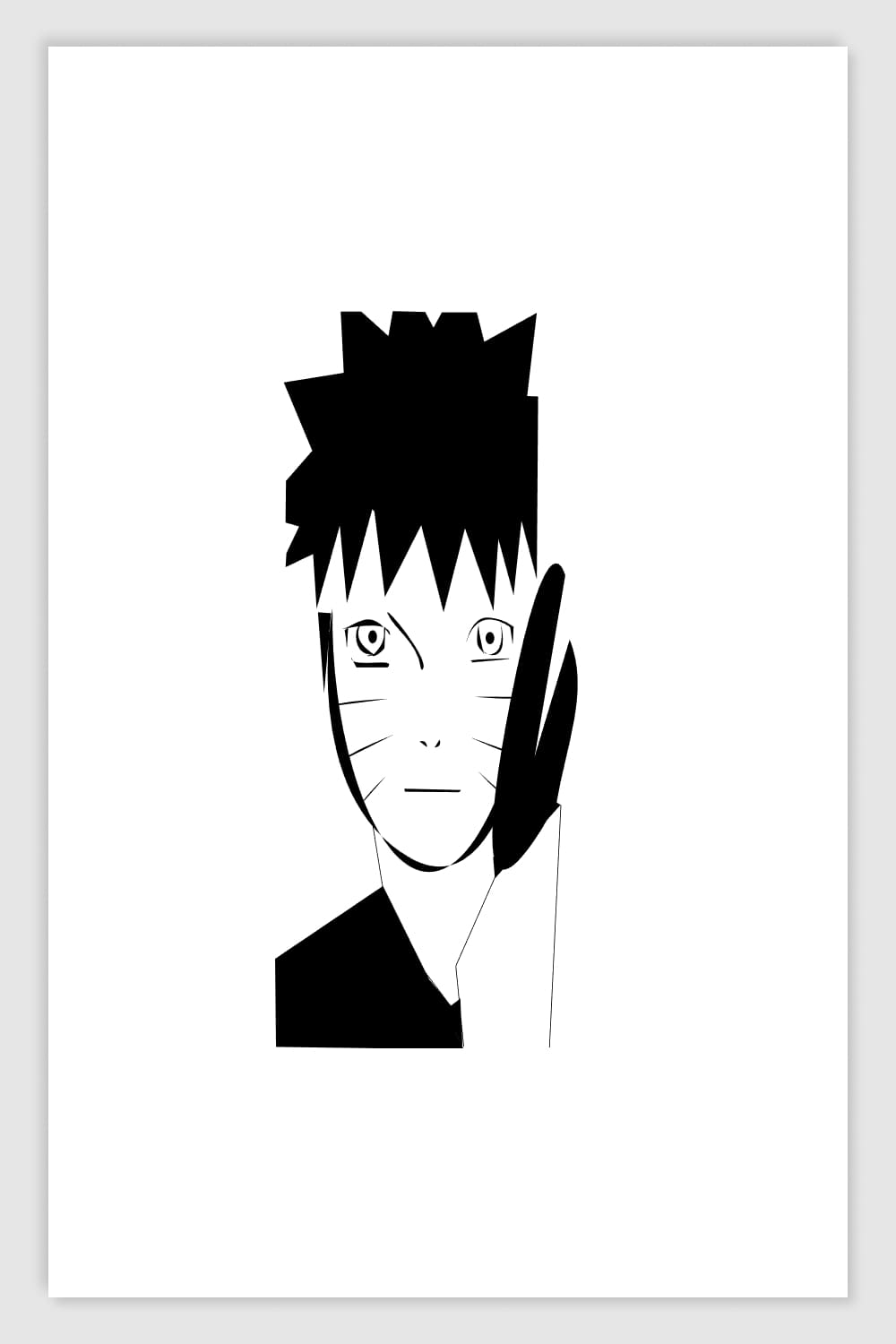 It is a simple, minimalist, but free Naruto SVG file. The black and white style makes the image easy to edit. Try the product for postcards, flyers, brochures, presentations, posters, and prints.
Naruto vector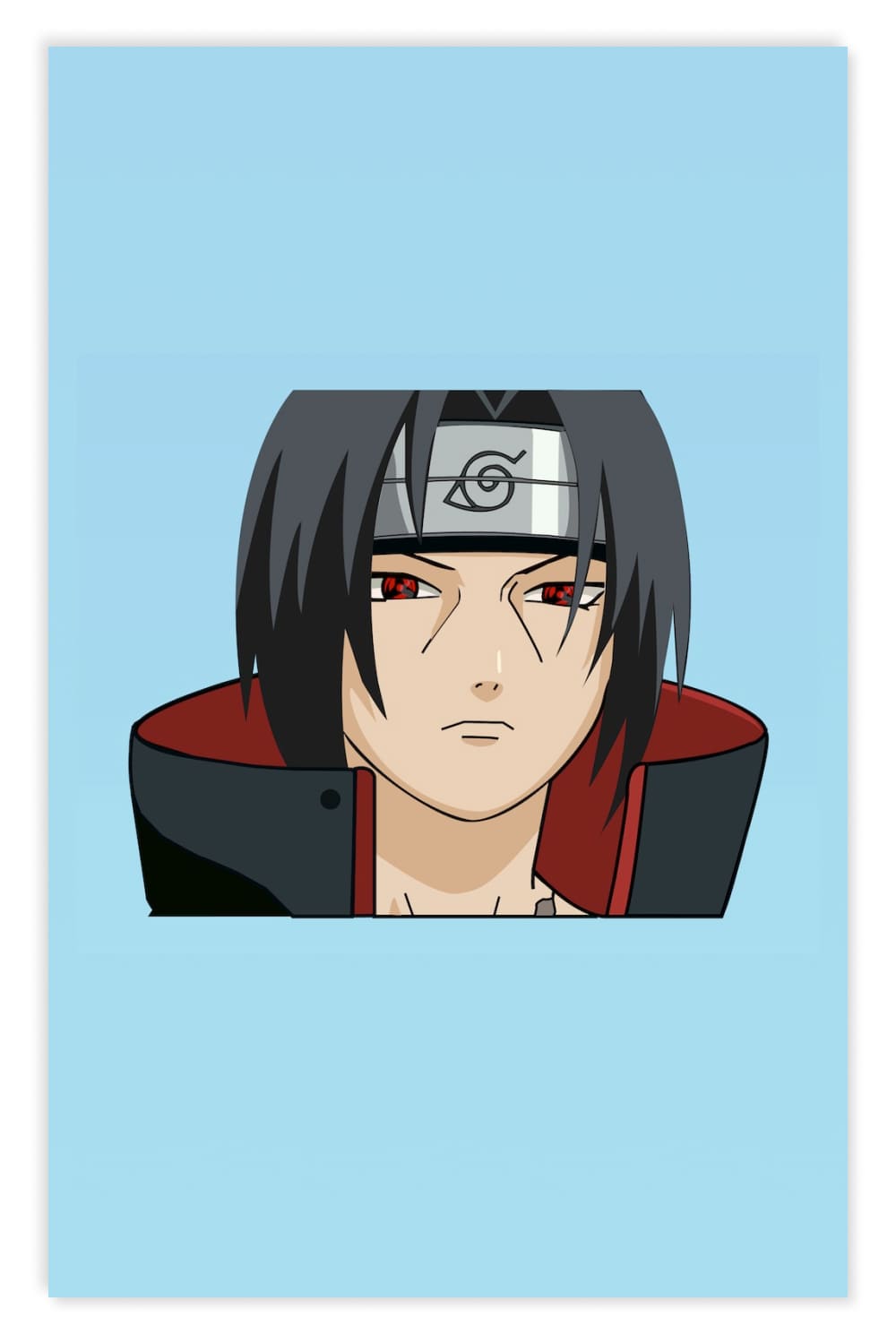 Here is another stylish Naruto image. This completely free product comes in AI format. Edit it with a handy software and enjoy incredible designs. Quality and accurate drawings are guaranteed.
We enjoy outstanding web solutions and graphics that take your breath away. Even more, we are fond of the authors of such works. So, if you create incredible designs, become a vendor at our marketplace. Easy terms of cooperation, fast moderation, and timely payments await you. Fill out the form and move ahead to great sales!
Naruto Logos and Icons
Naruto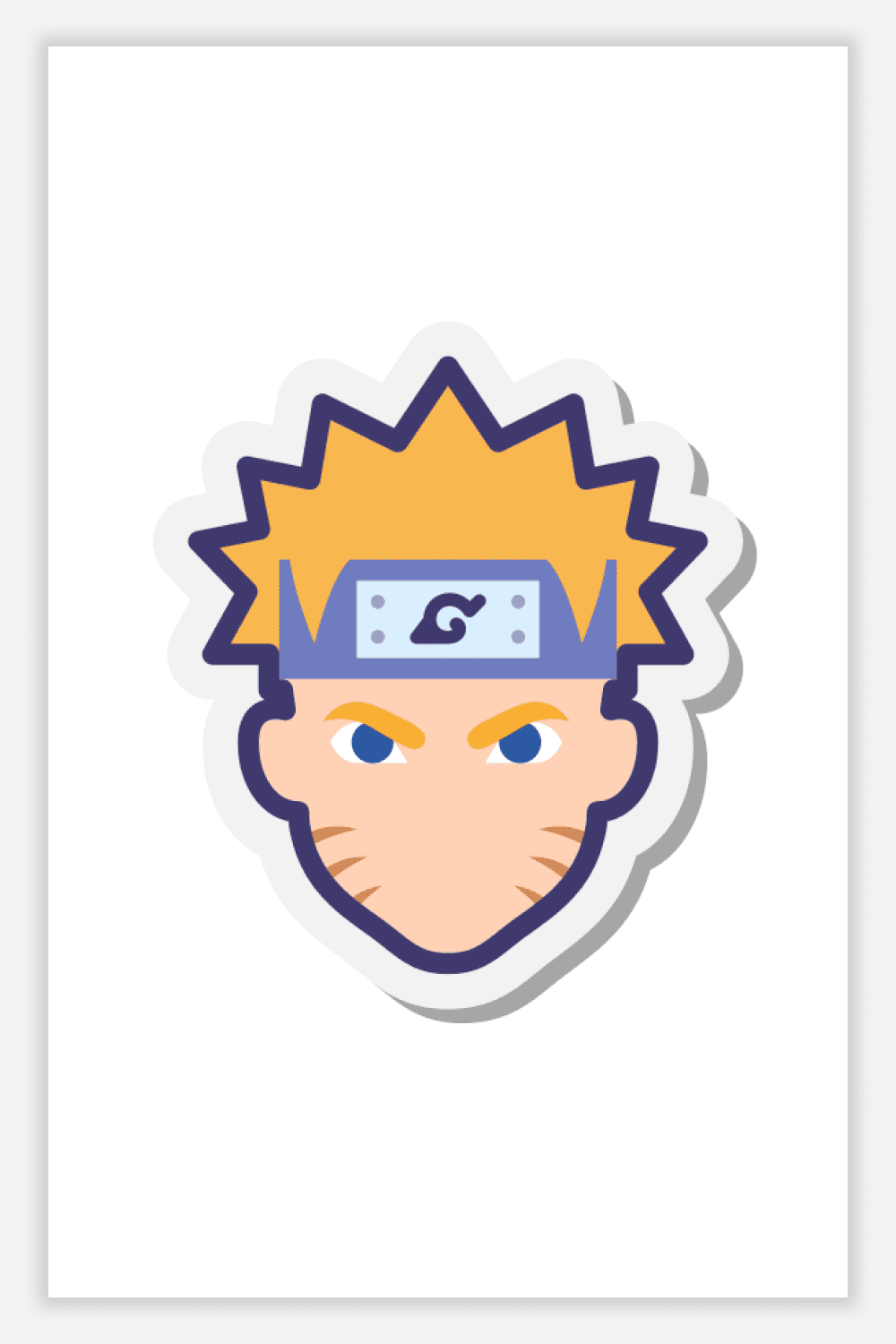 If you've been looking for the perfect Naruto icon for a long time, you should check this out. It's a cool and stylish icon made in anime style. It depicts the main character of the iconic Japanese anime Naruto Uzumaki. You can use this icon Naruto logo in any of your theme projects. If your audience is also a fan of anime, they will definitely appreciate this icon.
Naruto Sign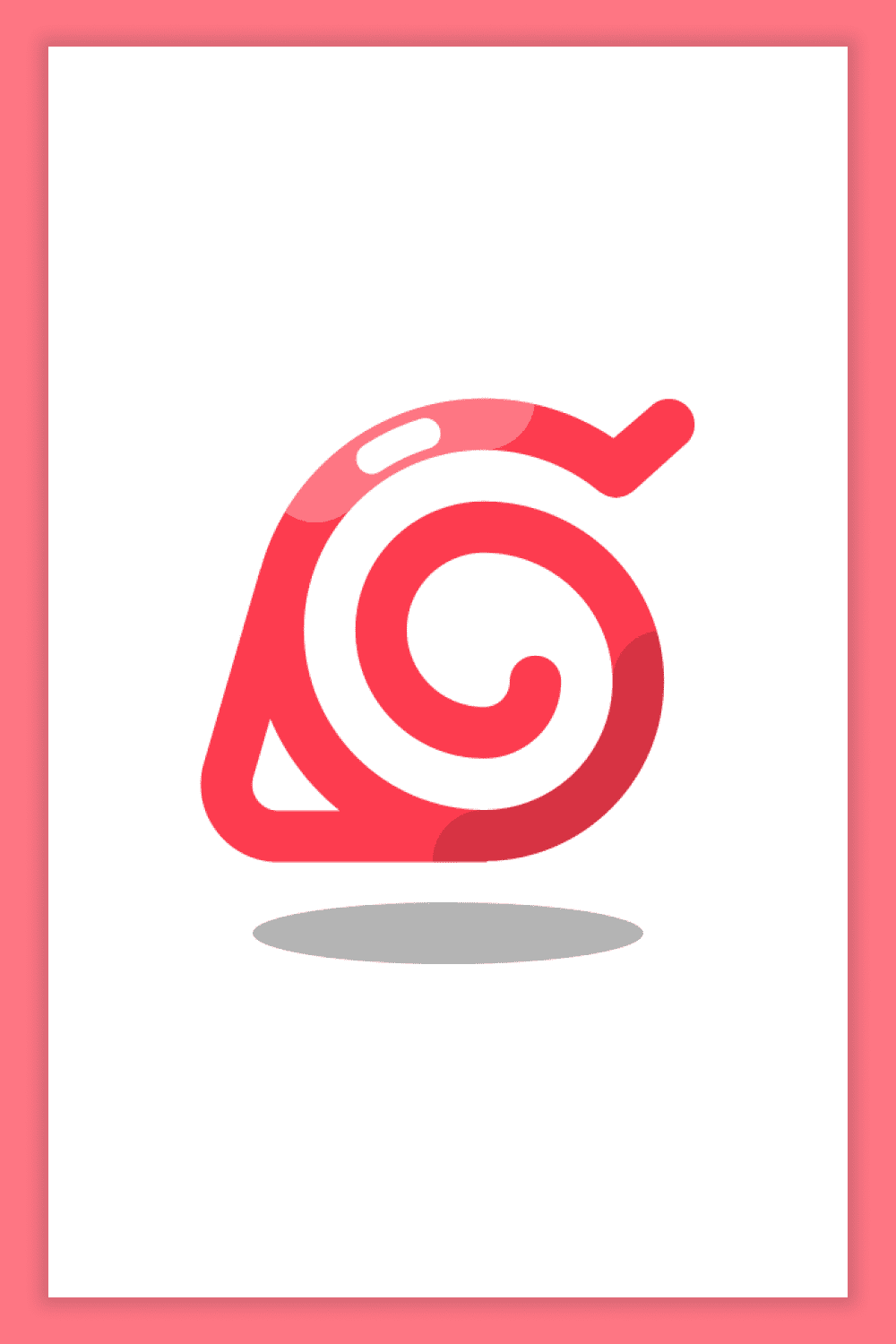 Naruto's main icon-style symbol is here! It's ready to use, so just download and add it to your project. This is a very stylish and beautiful image, which will perfectly complement your design.
Sharingan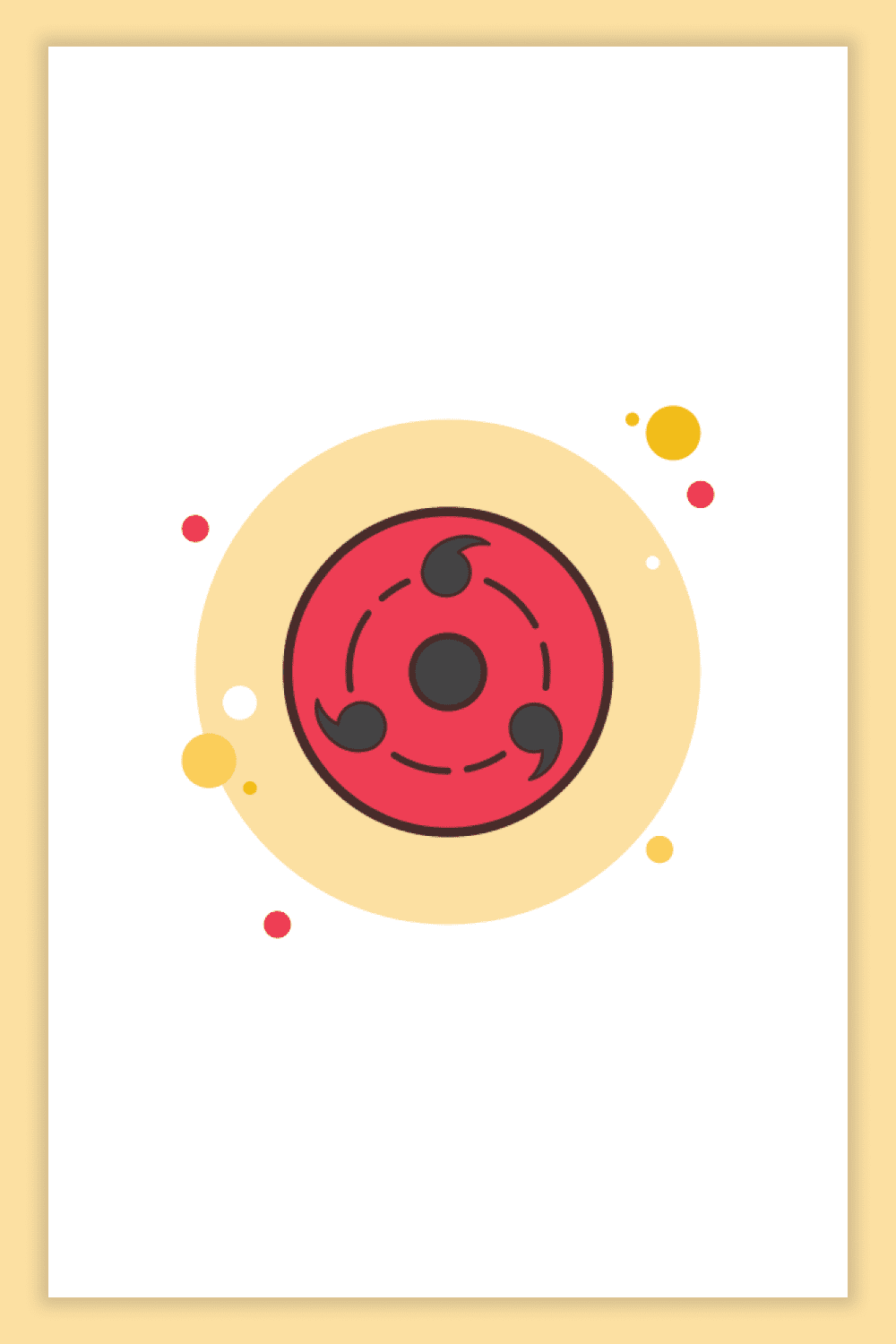 The cool and stylish Sharingan icon is sure to perfectly complement your Naruto-style project. If you are close to the theme of Japanese comics, manga, Naruto, then pay attention to this vector image. It's free and ready to use. Just download the best Naruto pictures and add them to your favorite projects.
Itachi Uchiha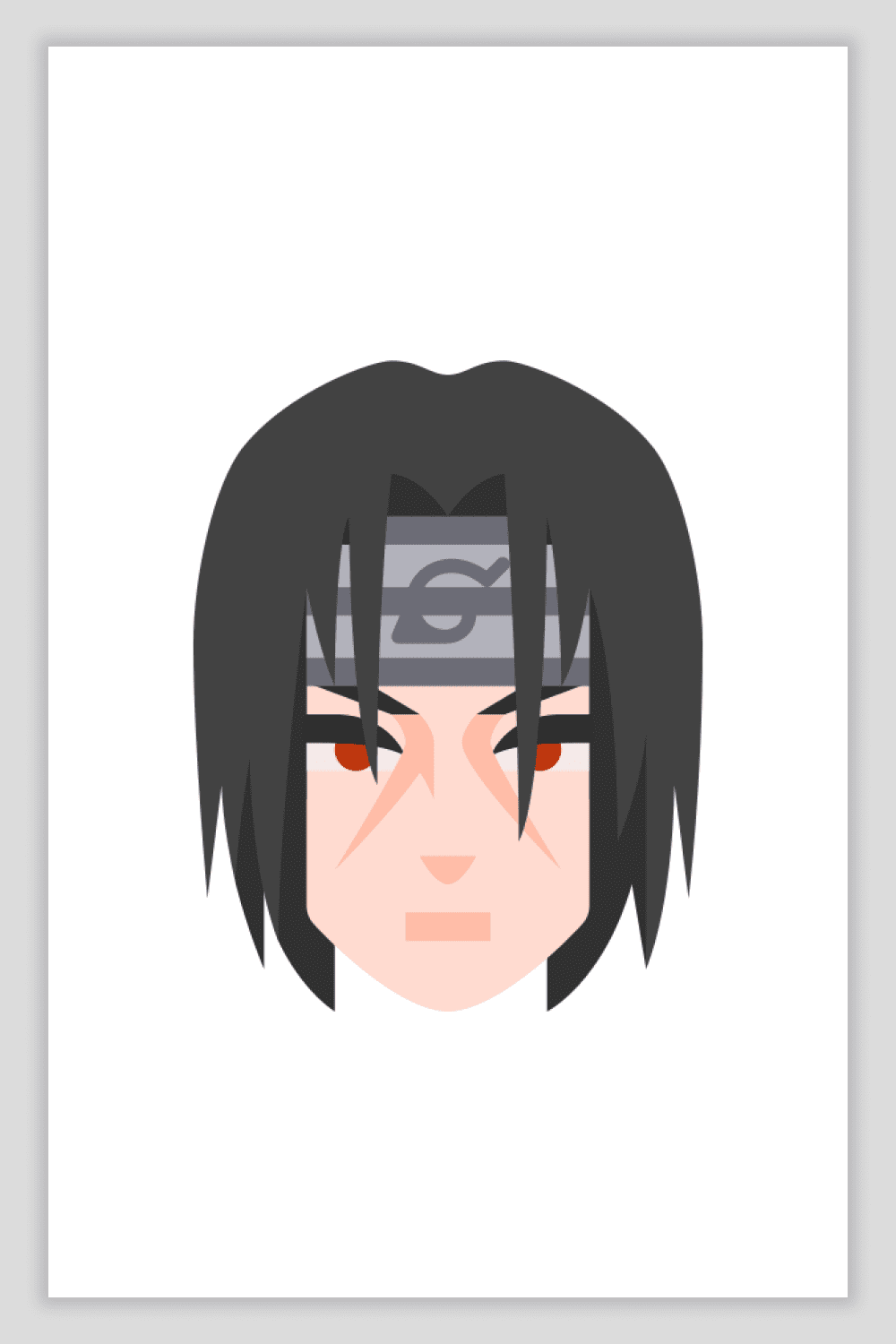 Love anime and want to create a cool Naruto-style project? Then this icon is perfect for you. This icon depicts one of the main characters of the anime — Itachi Uchiha. He is very popular and recognizable, which means that fans of Japanese anime will definitely like him. Icons are made in very high quality. Naruto icons can be placed on your site, blog, and social networking site, or add them to video. Just download and use; it's simple and easy.
Naruto Fonts
Ninja Naruto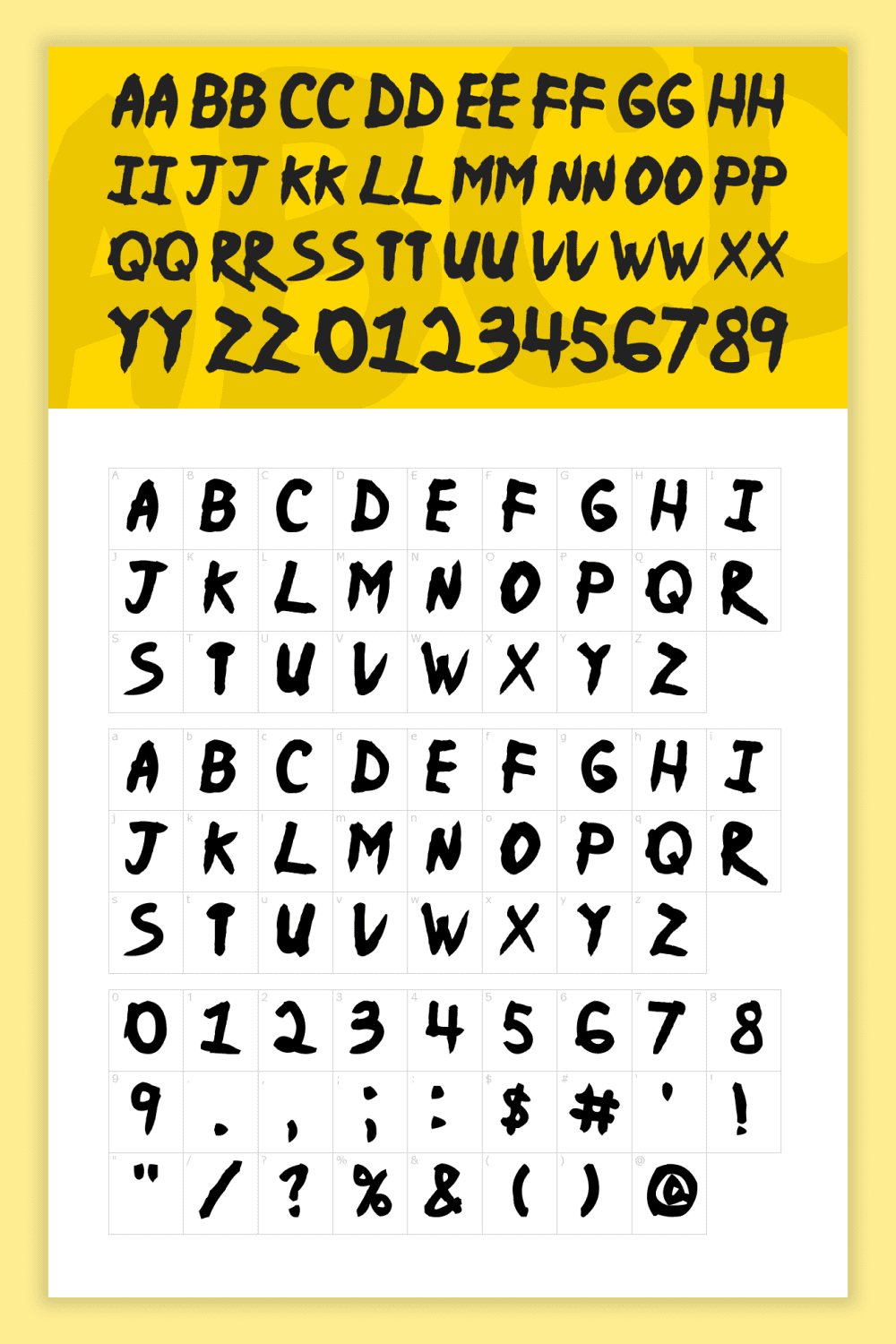 This is a cool font that completely captures the atmosphere of Naruto. The themed font is a cool addition to any of your projects. You'll get 37 glyphs that will help you create entertaining and colorful Naruto-style lettering. Choose this font if you want to make your banner, website, or T-shirt designs bold and unique to attract people's attention.
Naruto Display Font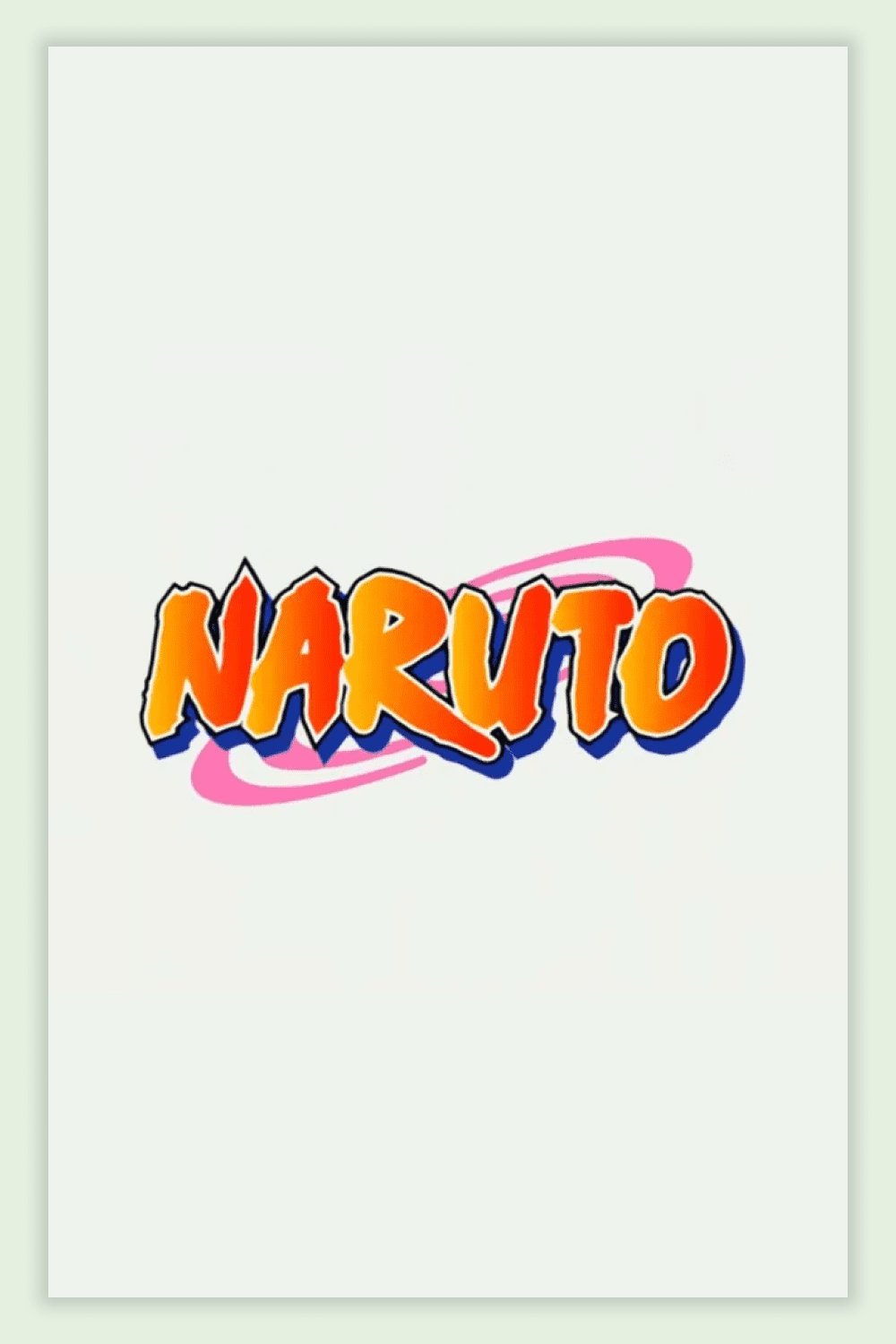 This cool font is in the style of Japanese comics. It is very high quality and stylish,whichimmediately brings you into the atmosphere of the Naruto anime. By choosing this font you get 62 characters. With their help, you can diversify your project with unique and original inscriptions. Just download and use it to make your Naruto pics themed projects brighter and cooler.
Anime Naruto Silhouettes
Naruto Logo Silhouette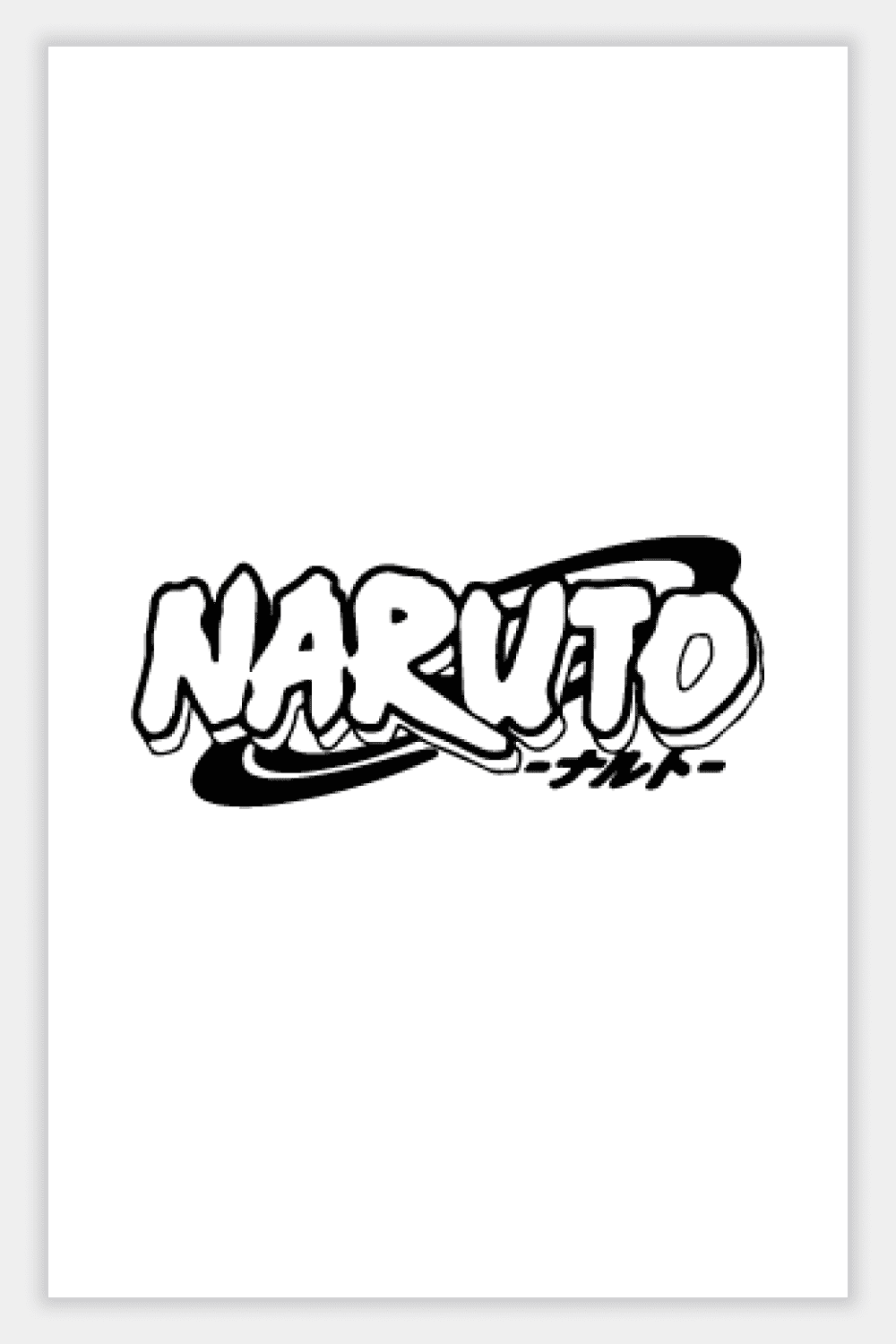 This is a stylish silhouette of a Naruto logo black and white. If you are creating a themed project in the style of Japanese comics, this silhouette will come in handy. It's very simple, concise, and comes in black and white format. This silhouette will easily complement any project.
Naruto Silhouette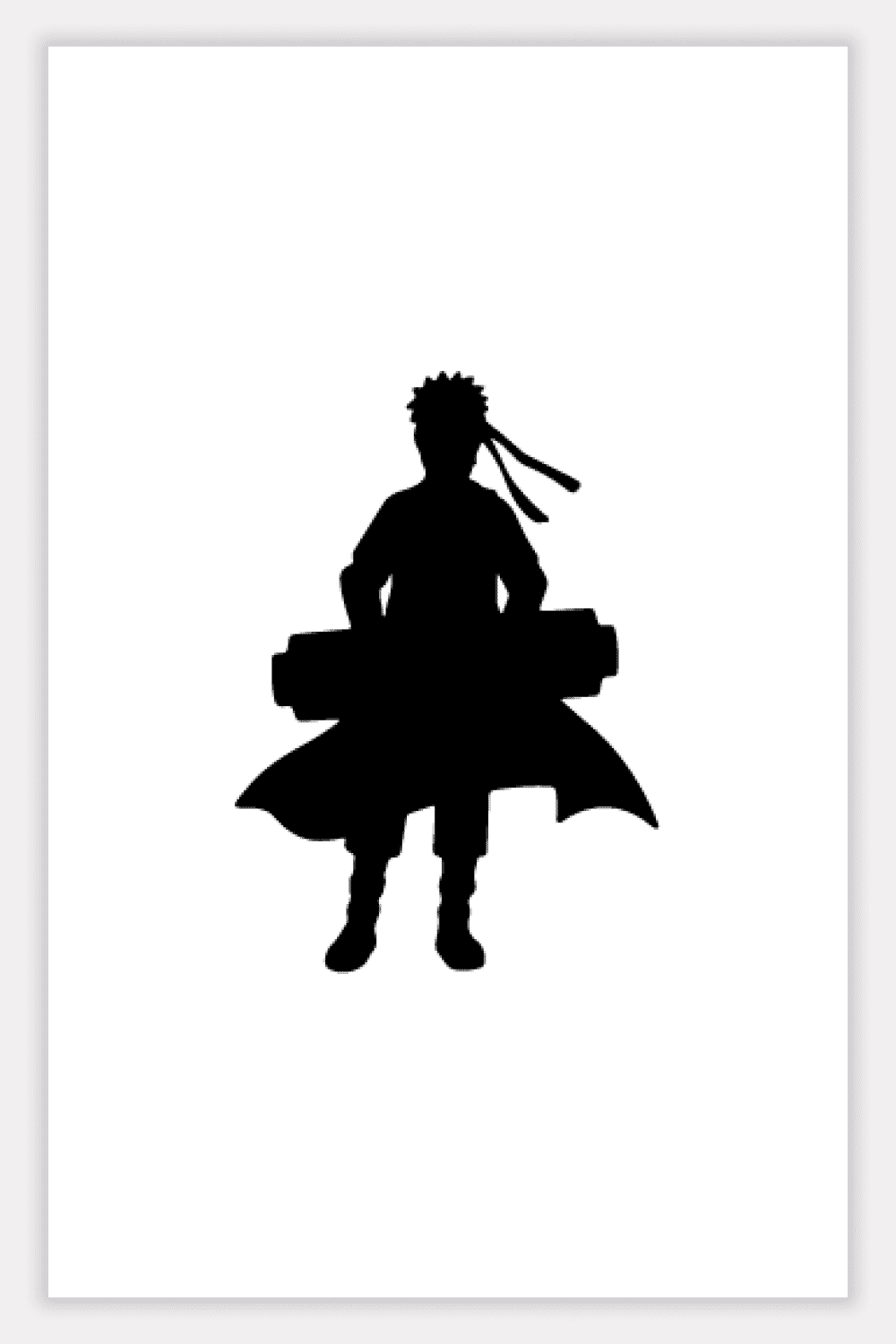 If you are creating a project dedicated to Naruto, then you should pay attention to this anime Naruto silhouette. Here you can download a black and white silhouette of the main character of the anime Naruto Uzumaki. You can use this silhouette to implement any ideas such as adding it to your blog, placing it on a website, using it to design items (cups, t-shirts, bags), presentations, and invitations to a theme party.
Manga Silhouette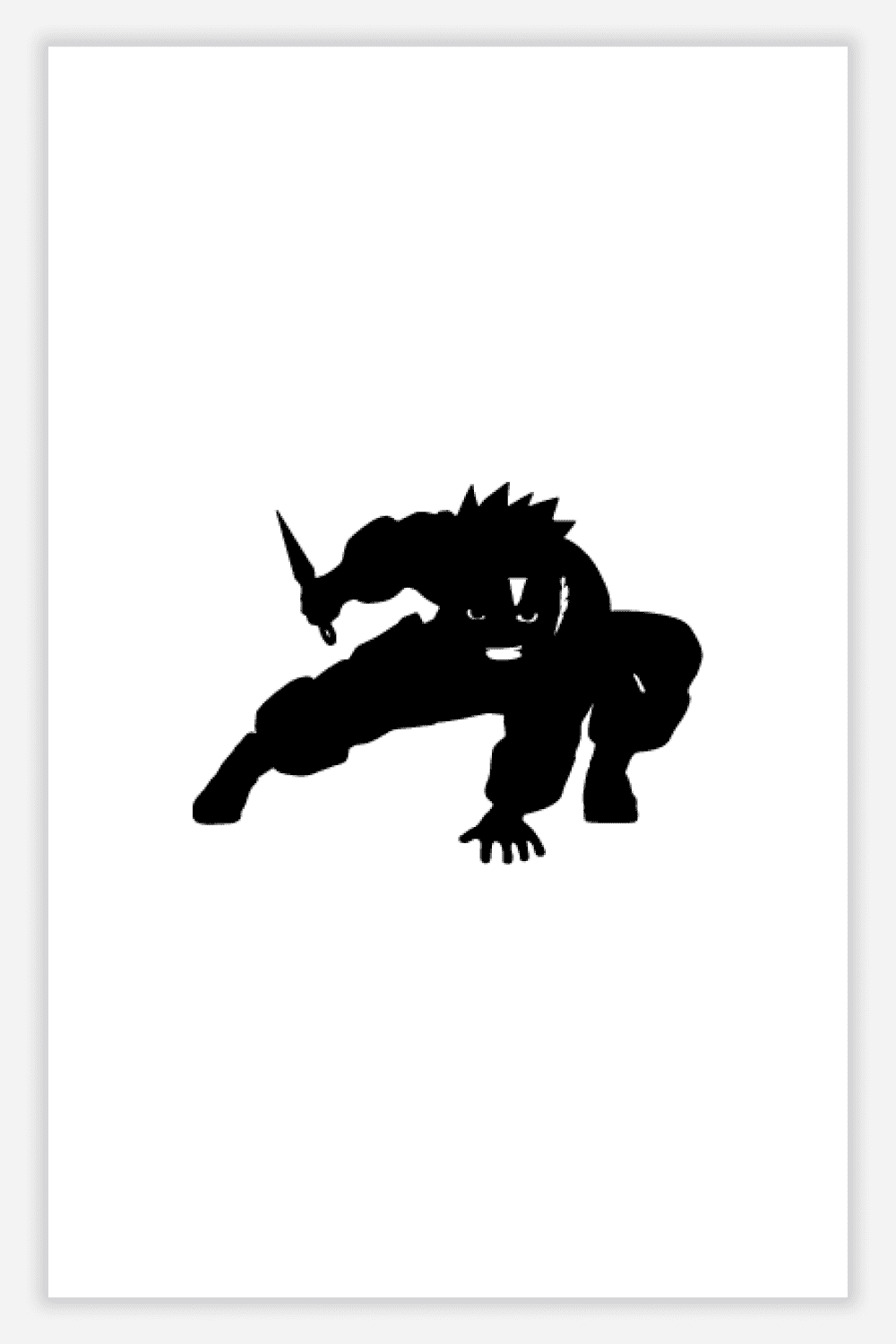 This Manga-style silhouette is sure to be appreciated by fans of the famous Japanese anime Naruto. This is a very stylish and beautiful silhouette in black and white style. Use it in themed projects dedicated to the culture of Japanese comics, and your audience will be delighted. Just download the Naruto pic and add it to your project, because the silhouette is completely free and ready to use.
Kakashi Silhouette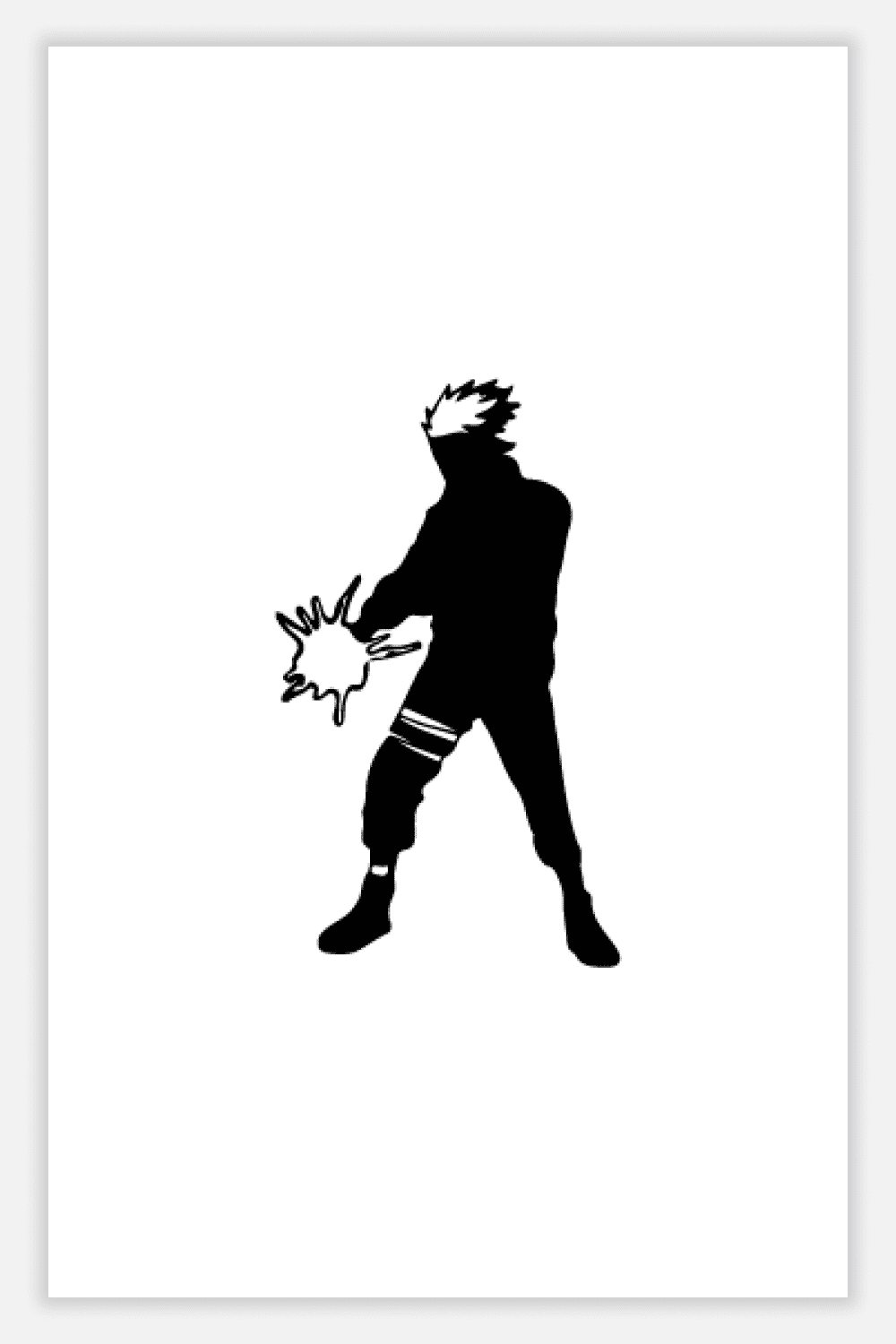 This is a very unusual and cool Naruto in black and white silhouette, which depicts one of the heroes of the cult Japanese anime Naruto — Kakashi. It is made in the style of minimalism in black and white. This silhouette will perfectly complement any project dedicated to anime themes. If you want to create something awesome in the style of Naruto, then this silhouette is perfect for you.
Naruto Vector for Free Download
Naruto Characters Vector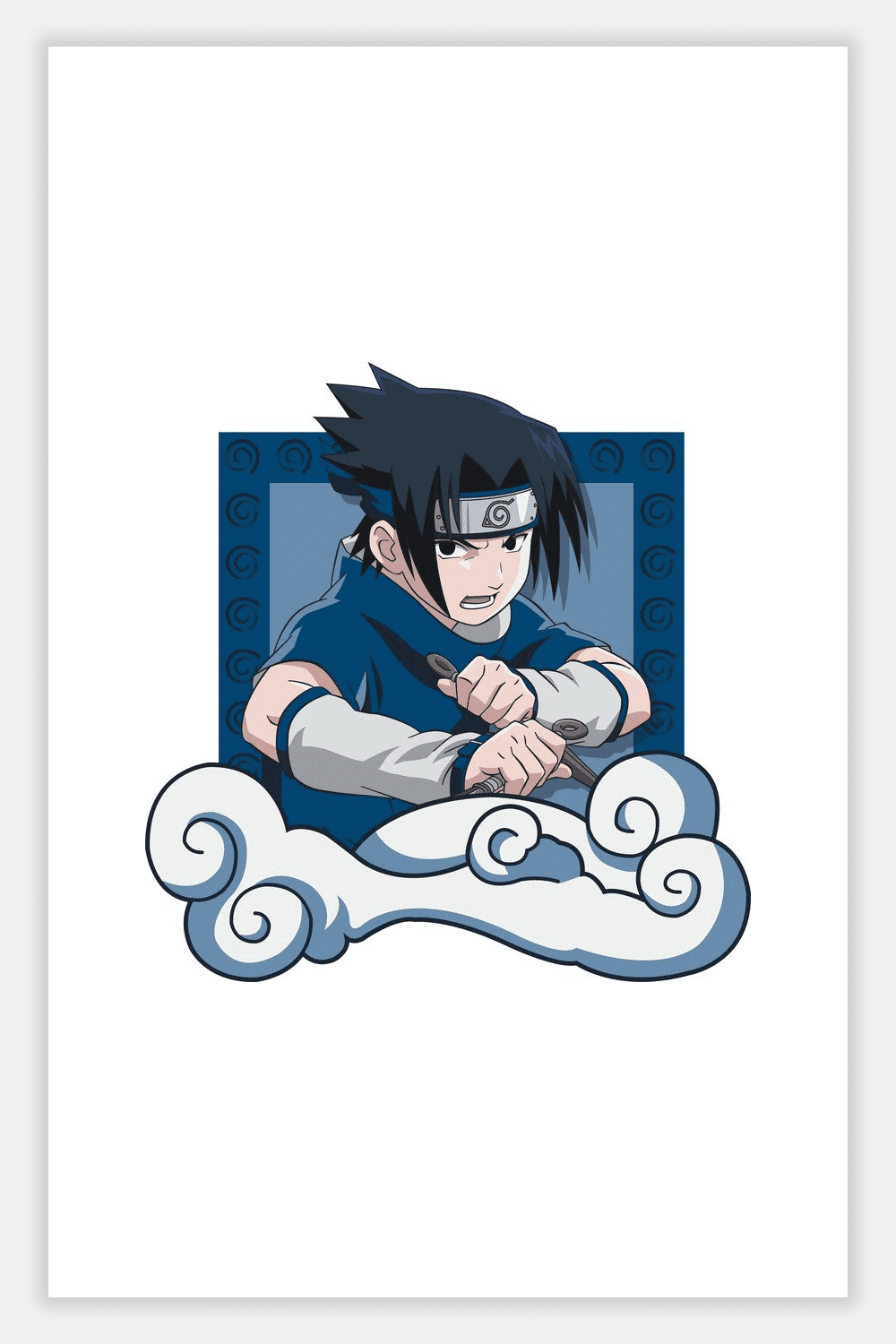 This is a cool and colorful vector image of one of the heroes of the age-old Naruto anime. It will be perfect for design projects dedicated to the theme of Japanese anime. The Naruto photo is made qualitatively, with attention to detail. Executed as a vector in blue, it is versatile and suitable for any project. The vector is free and you can just download it and add it to the design project.
Naruto Characters free vector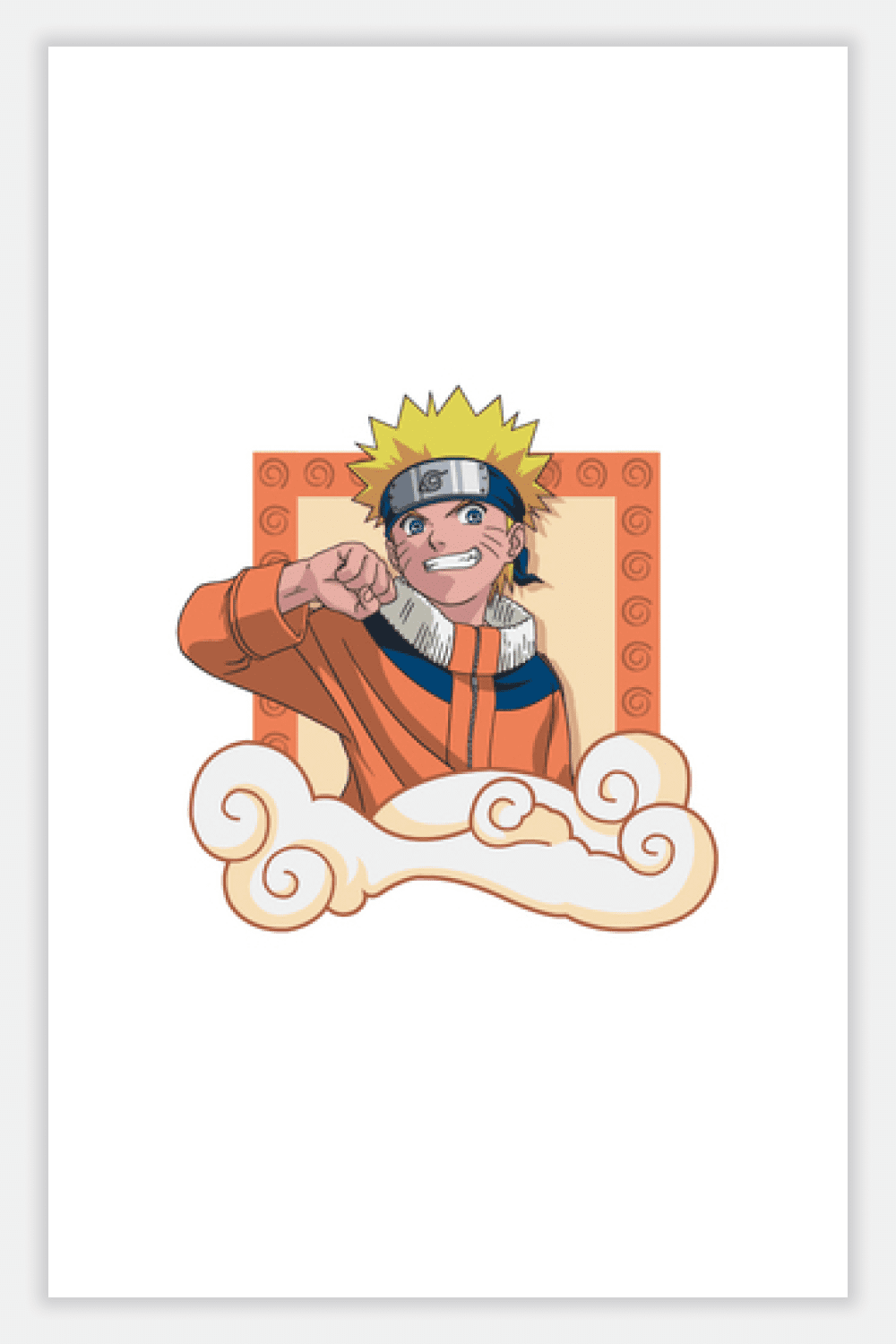 Do you love Naruto and want to create a cool design in the style of Japanese anime and comics? Then you can't do without this bright and stylish vector with the image of the main character of the Manga — Naruto. Save this cool vector and add it to your Naruto designs. You can put it on your themed website or blog to attract a new audience.
Naruto free vector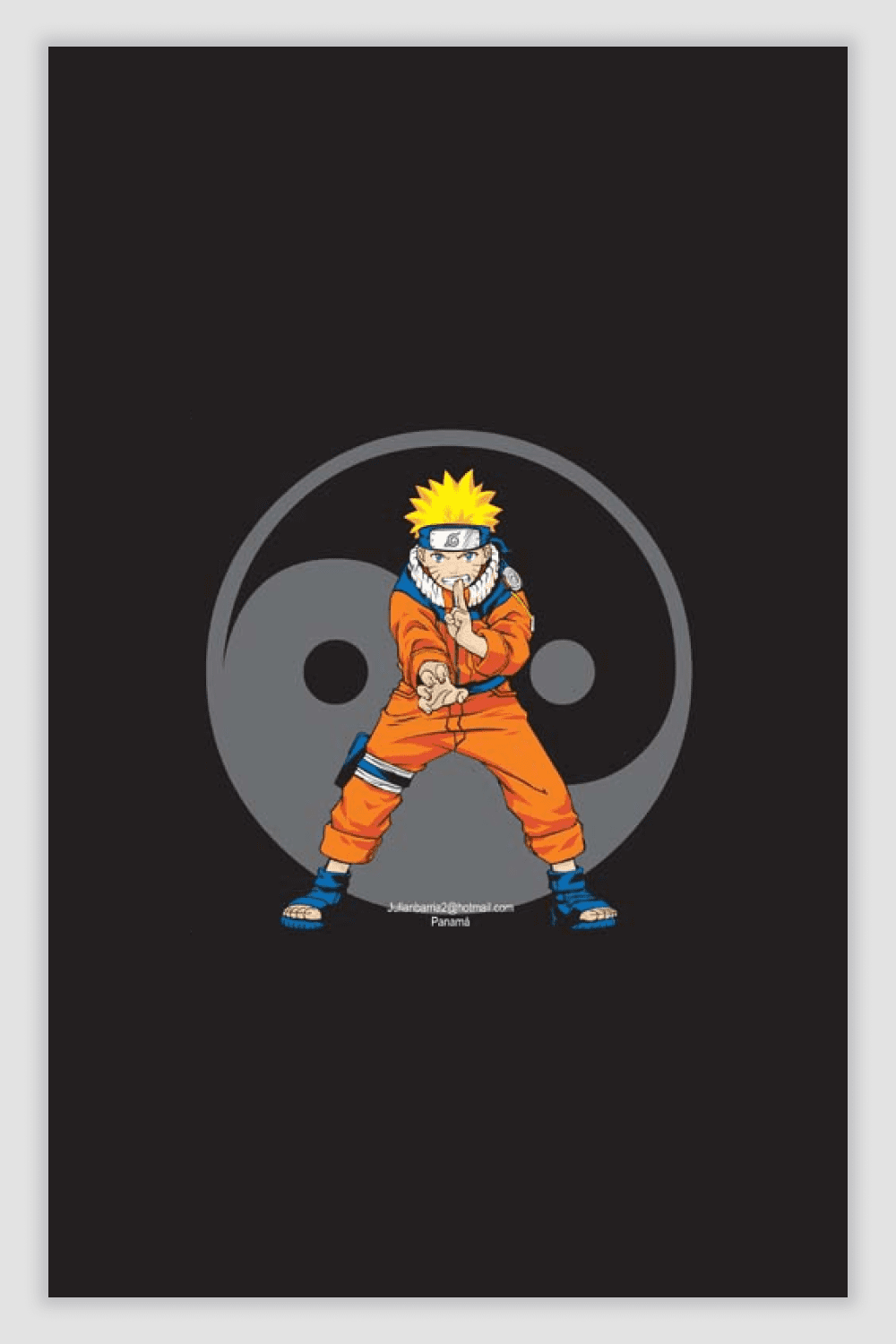 Another bright and beautiful vector with a Naruto pic. Using this vector you will create an awesome design project in anime style. Choose this vector if you want to create a Japanese atmosphere and anime vibe. The vector is very bright and colorful, designed to the details. Thanks to the stylish design of the vector it will complement any type of project.
Naruto Characters Vector 4 free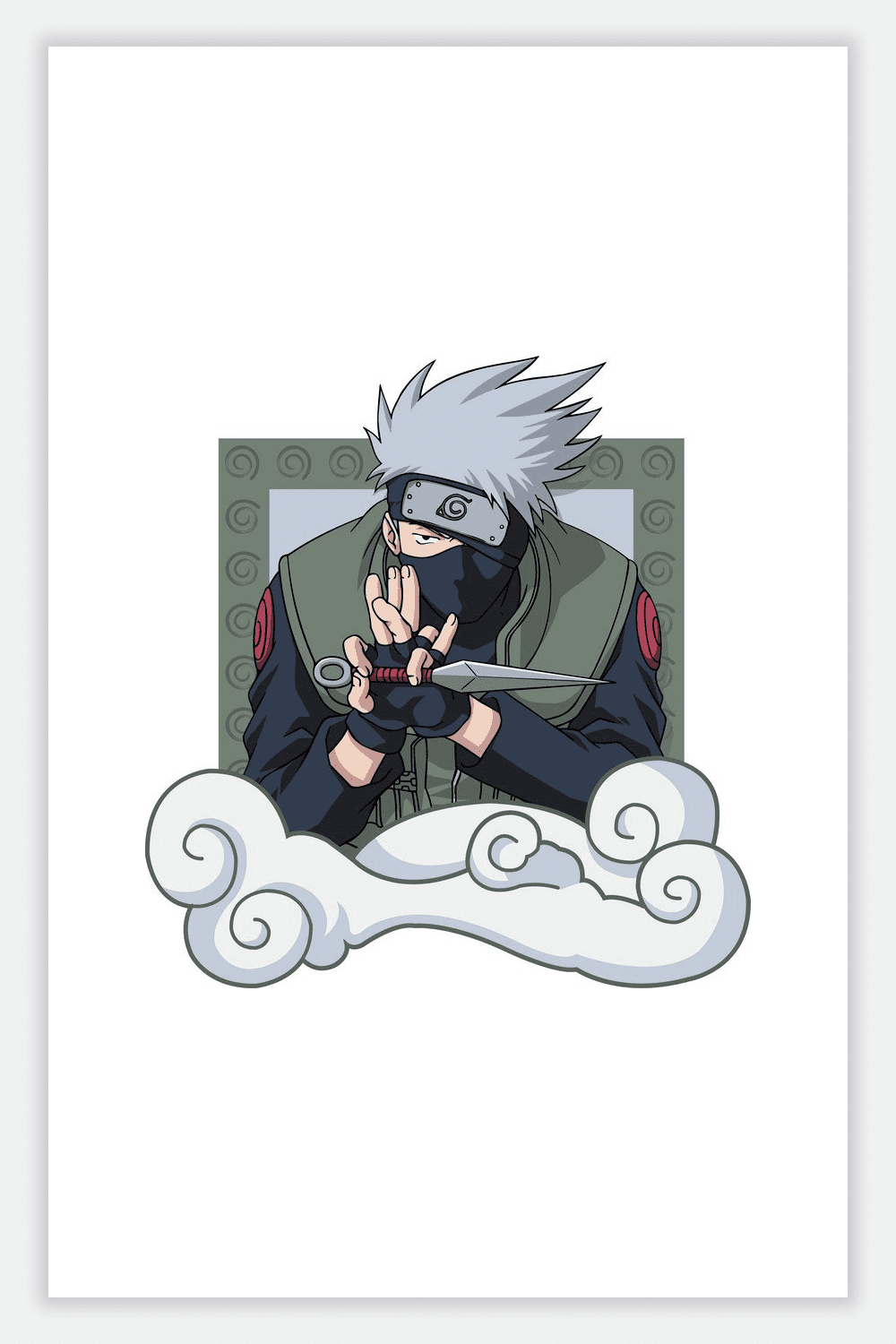 This cool Naruto picture is a real find for those who like to create cool anime projects. It is high quality, beautiful, and attractive. Your audience will definitely appreciate this vector in your project. Add this Naruto character image to your website, blog, or banner to create the atmosphere of comics from Japan. It is available absolutely for free; you can just download it and use it as your fantasy tells you.
Disclosure: MasterBundles website page may contain advertising materials that may lead to us receiving a commission fee if you purchase a product. However, this does not affect our opinion of the product in any way and we do not receive any bonuses for positive or negative ratings.