The Patterns Mega Bundle with 2,000 original and versatile Items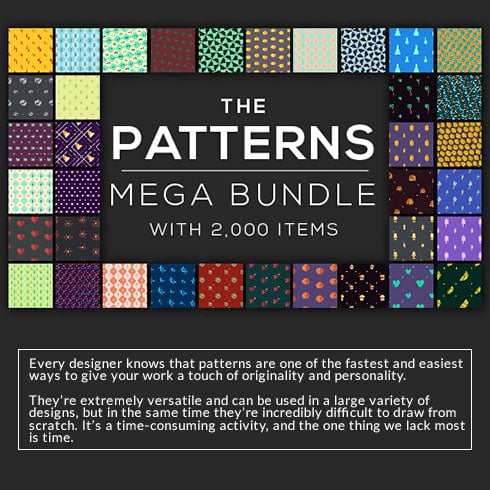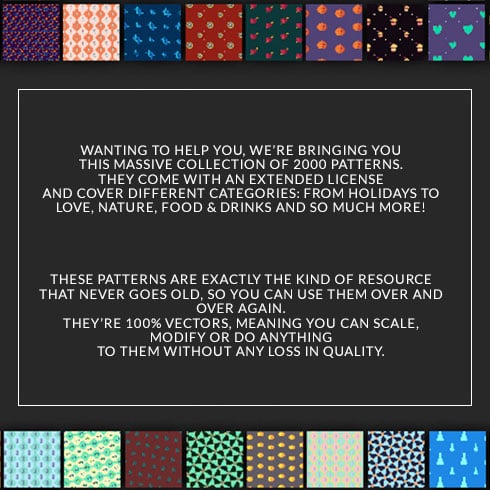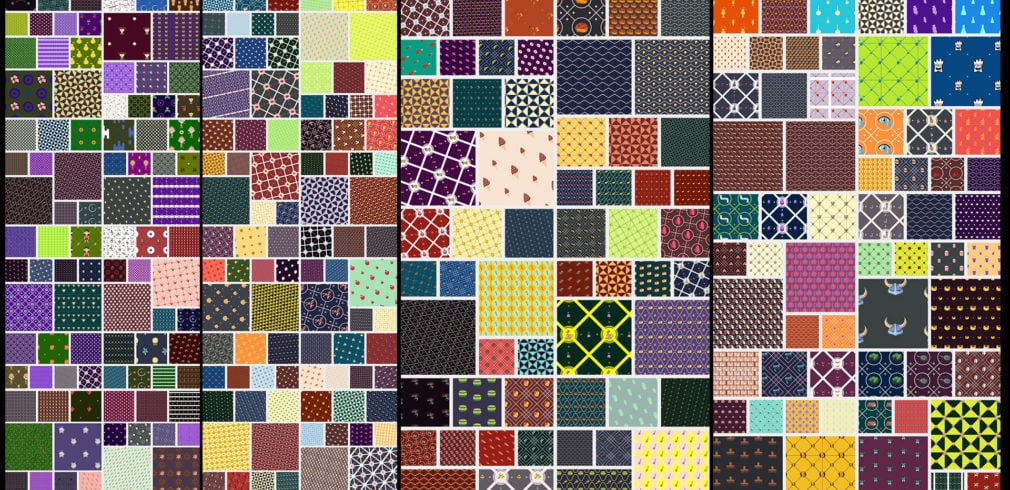 Full Preview
Product Description
Every designer knows that patterns are one of the fastest and easiest ways to give your work a touch of originality and personality. And that's why they're a real saver, especially in times of need.
They're extremely versatile and can be used in a large variety of designs, but in the same time they're incredibly difficult to draw from scratch. It's a time-consuming activity, and the one thing we lack most is time.
Wanting to help you, we're bringing you this massive collection of 2000 patterns. They come with an extended license and cover different categories: from holidays to love, nature, food & drinks and so much more!
These patterns are exactly the kind of resource that never goes old, so you can use them over and over again. They're 100% vectors, meaning you can scale, modify or do anything to them without any loss in quality.
And the great news is that now you can grab this mega bundle for only $32 – that's a huge 99% off the regular price!