Mega Font Bundle – 93% OFF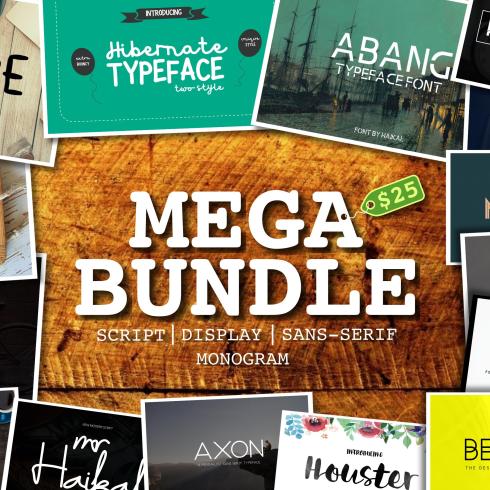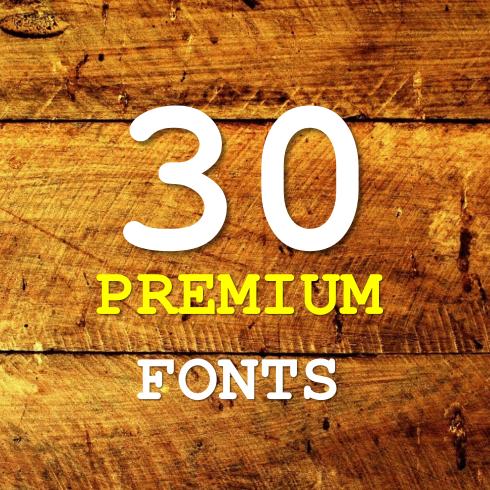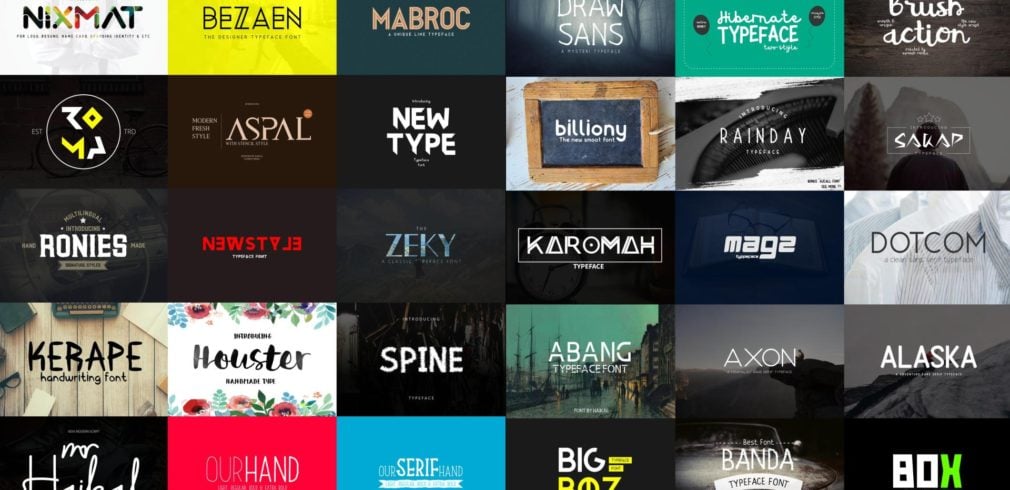 Product Description:
Announcing the Mega Font Sameeh Media bundle of Fonts. These fonts are perfect for logos, blog, posters, apparel, wedding invitations, beer labels and many others.
This bundle is a once off opportunity to get a huge amount of best selling products and will only be available for a limited time, so hurry – don't miss out!
Normally $370, That's 93% OFF! Now get all 30 Fonts with a super low price for $25 only + Extended License.
What you get (30 Fonts)
1. Houster Script : https://crmrkt.com/G13aa
2. Aspal Typeface Font : https://crmrkt.com/xqdwj
3. Ronies Vintage Font : https://crmrkt.com/QReWp
4. Drawsans Typeface : https://crmrkt.com/PDw8j
5. Bezaen Typeface : https://crmrkt.com/MDbJM
6. Dotcom Family : https://crmrkt.com/ldO7j
7. Zeky Typeface Font : https://crmrkt.com/klOEm
8. Nixmat | A Brand Identity Font : https://crmrkt.com/zXzVJ
9. Axon | Minimalist Sans Serif Family : https://crmrkt.com/ewRwv
10. Alaska | Adventure Sans Serif Type : https://crmrkt.com/xX01m
11. Mabroc : https://crmrkt.com/jRgJQ
12. Sakap Typeface Font : https://crmrkt.com/Kggl0
13. Mr Haikal : https://crmrkt.com/kzQ6q
14. Brush Action Font : https://crmrkt.com/wNw85
15. Hibernate Two Style Font : https://crmrkt.com/3WNK2
16. Spine Typeface Font : https://crmrkt.com/eXKlj
17. Newtype Typeface Font : https://crmrkt.com/gXgRR
18. Magz Typeface Font : https://crmrkt.com/1ApDG
19. Ambisi Typeface Font : https://crmrkt.com/qad1q
20. Our Serif Hand Family : https://crmrkt.com/1opVX
21. Our Hand Family : https://crmrkt.com/lrEXN
22. Box Typeface Font : https://crmrkt.com/KRk8Q
23. Billiony Typeface Font : https://crmrkt.com/5457E
24. Bigboz Typeface Font : https://crmrkt.com/dOReg
25. Newstyle Typeface Font : https://crmrkt.com/vPR0D
26. Rainday Typeface Font : https://crmrkt.com/bW1qA
27. Karomah Typeface Font : https://crmrkt.com/XPbw
28. Abang Typeface Font : https://crmrkt.com/yPAbQ
29. Kerape Handwriting Font : https://crmrkt.com/kPAgV
30. Banda Font Typeface : https://crmrkt.com/og5BX
Previews: